Miriam + Caleb
Miriam and Caleb share one of our favorite wedding stories yet. Miriam is a spunky Danish gal, who loves Jesus, photography and a bearded American fellow named Caleb. As she laid out their plans for their outdoor bohemian wedding in Denmark and their love story, we knew we just had to be there.
The wedding day began with friends and family intricately preparing the ceremony site and decorating the reception hall.  After the details were prepared and the wedding attire donned, it was time to walk through the forest toward the aisle. Miriam looked like a forest princess, with her bare feet and flower crown. Hand in hand, Miriam and her father walked through the familiar woods and anticipation built on her face as she waited to see her groom. As she walked through the tunnel of trees, Caleb's face met hers and the tears began to fall.
The couple was insistent that the ceremony be centered on Jesus. They shared a few worship songs together and you could feel the love of the Father settling around us outside. It was one of the best parts about the day and a moment we will remember always. After the vows, the two and their exuberant wedding party, joined us for a short photo adventure in a nearby forest.
We returned to the ornately decorated YWAM base and dinner was served. We love Danish wedding traditions: one of our favorites was when the bride or groom leaves the room, members of the opposite sex run through and plant kisses on the cheeks of the one left alone. After a delicious 3 course dinner, toasts and a cake cutting, dancing ensued. Just after the first dance, Caleb was hoisted up by his groomsmen, his shoes promptly removed and the tips of his socks cut out, a Danish tradition that we still struggle to recall the history behind.
As the couple departed under showers of rice, though we were tired, we both agreed, it was one of the best love stories we've been able to witness.
Miriam and Caleb, thank you for making us feel at home in your presence. For treating us as family. For trusting us with your wedding weekend. It was an honor and we hope our missionary lives will bring us together again.
Here is their wedding day tale, through our eyes.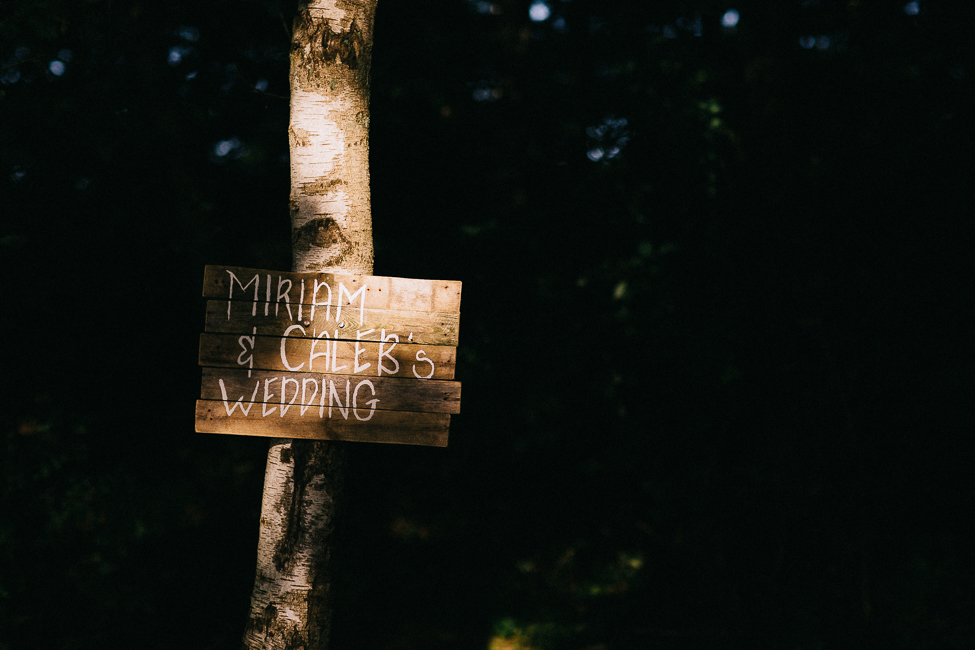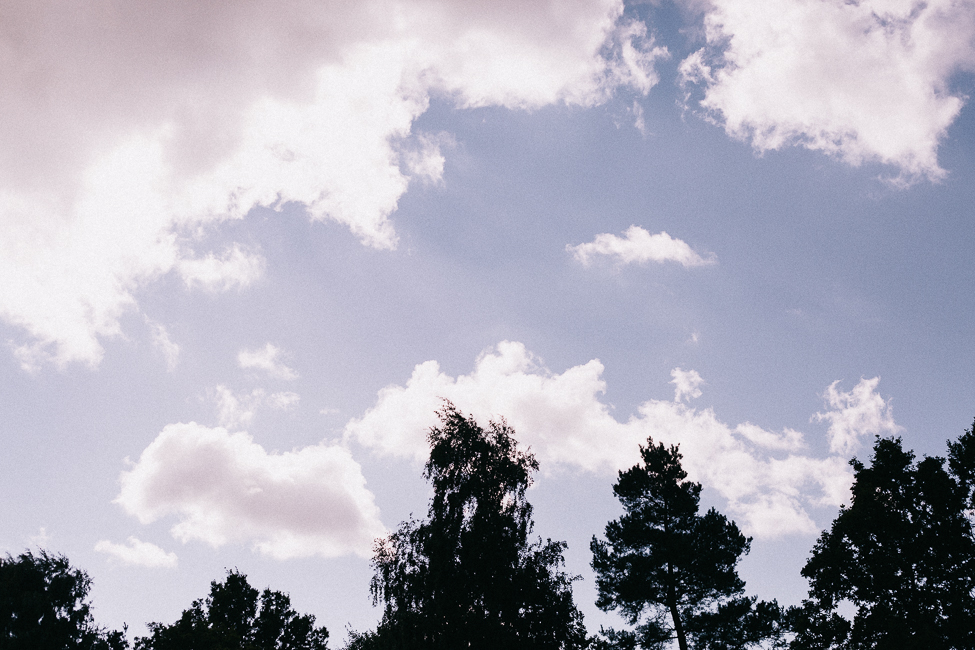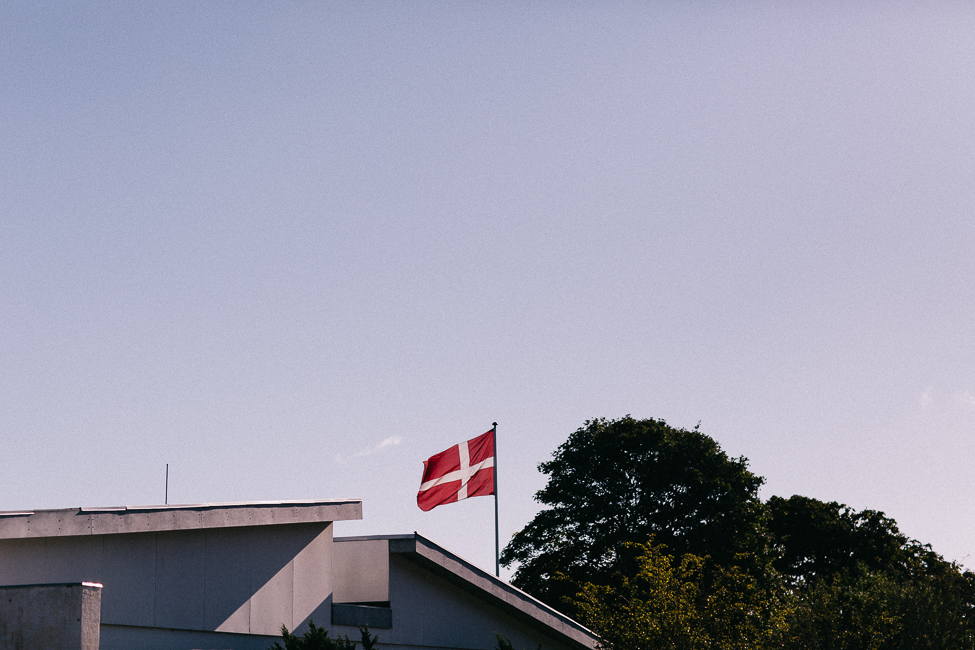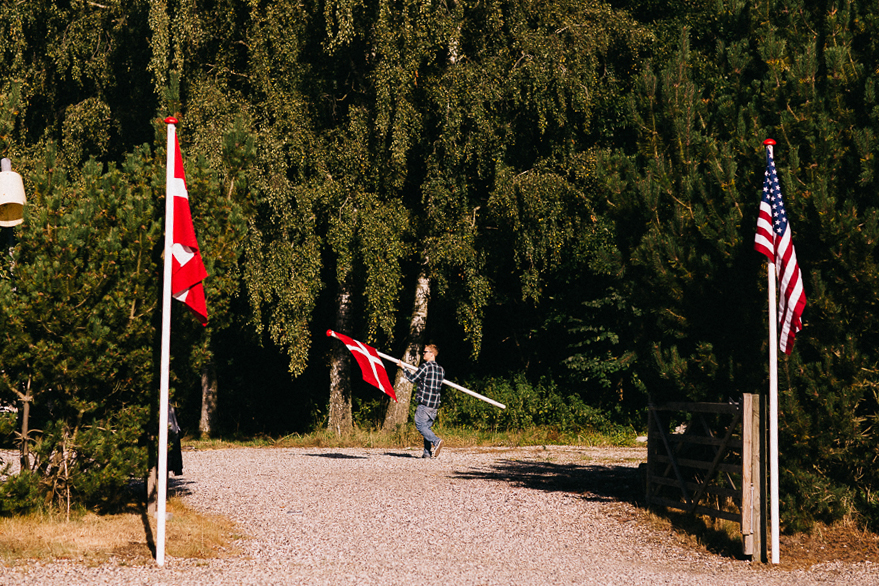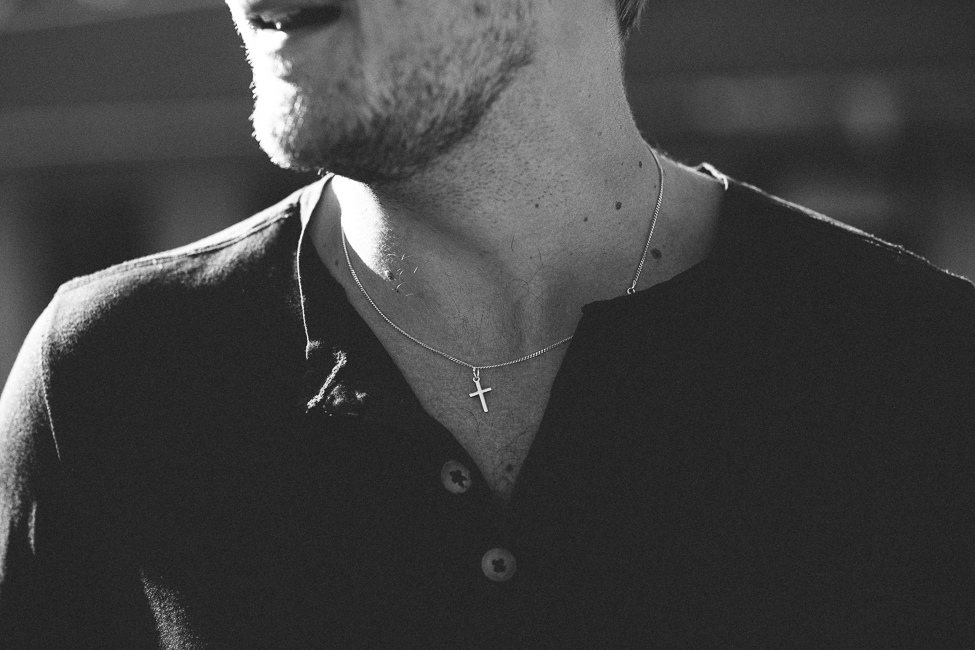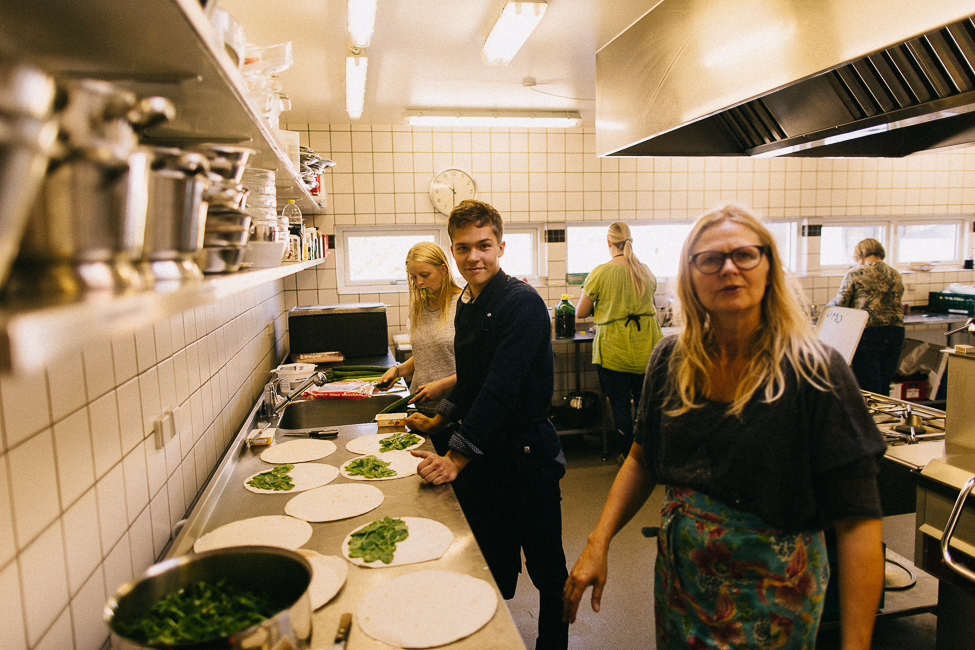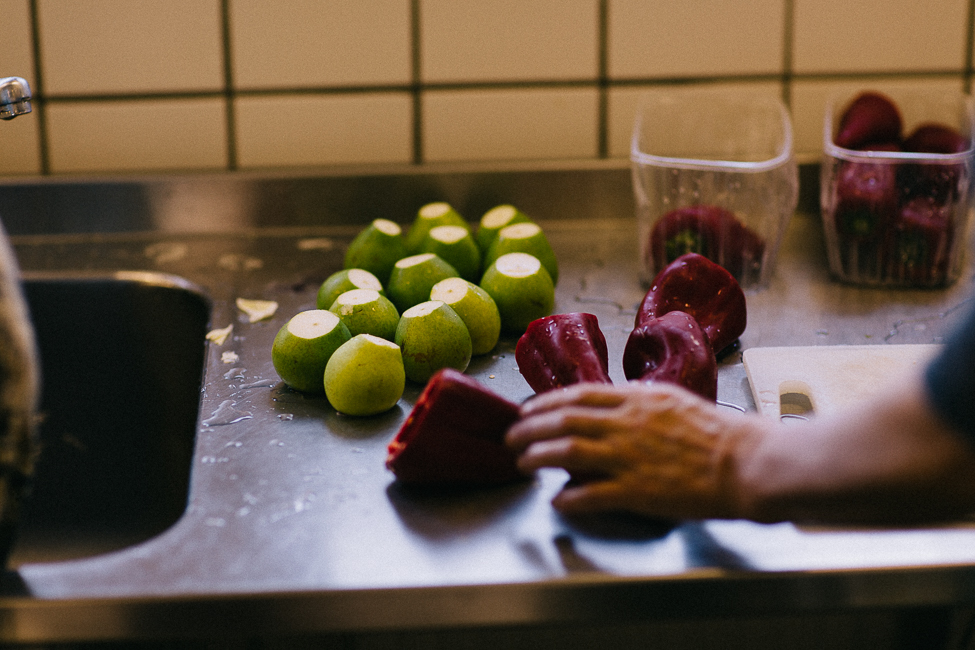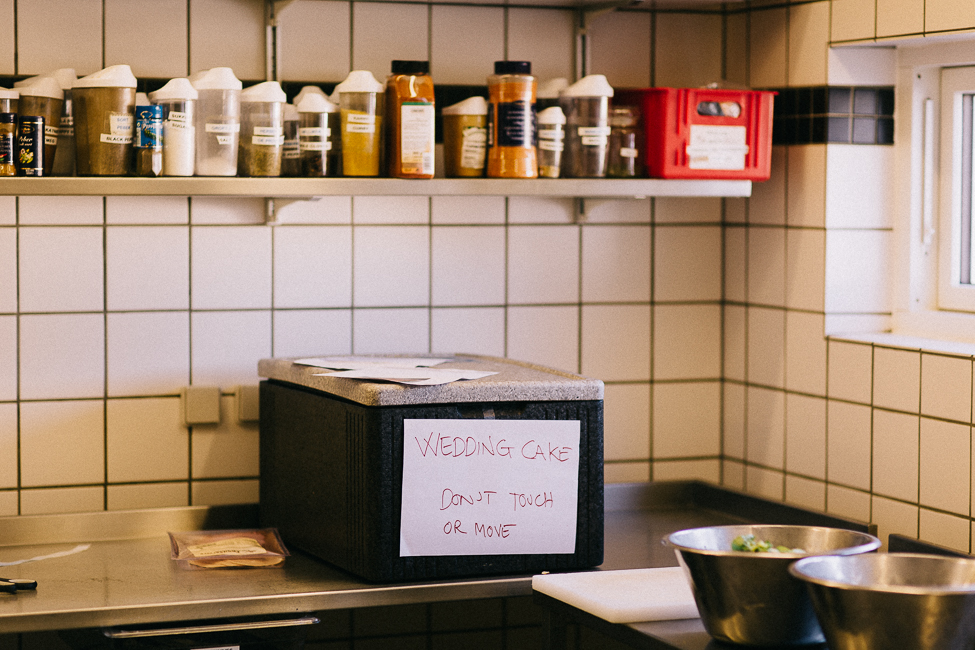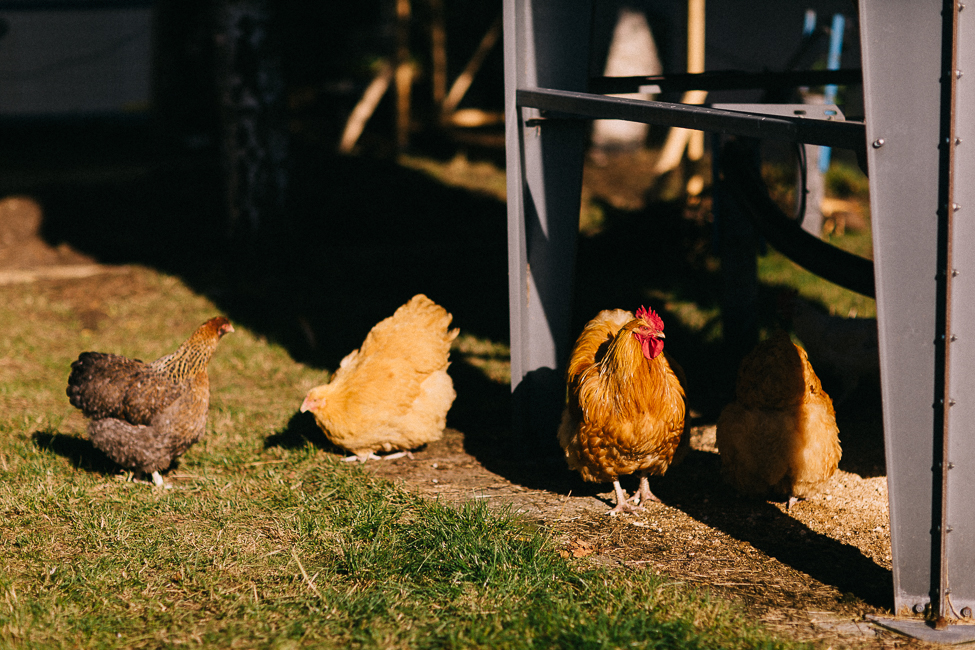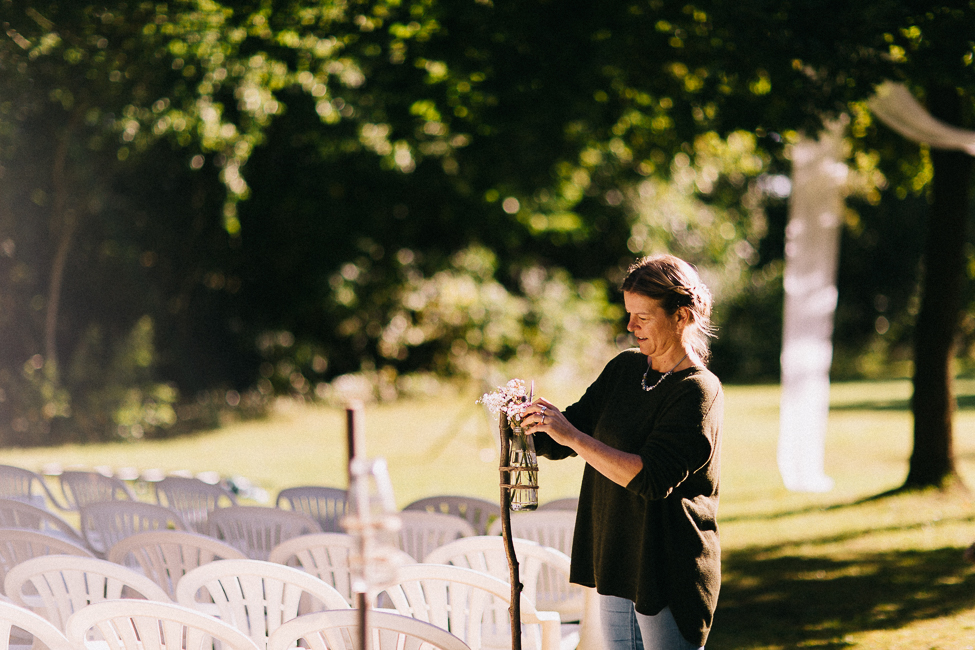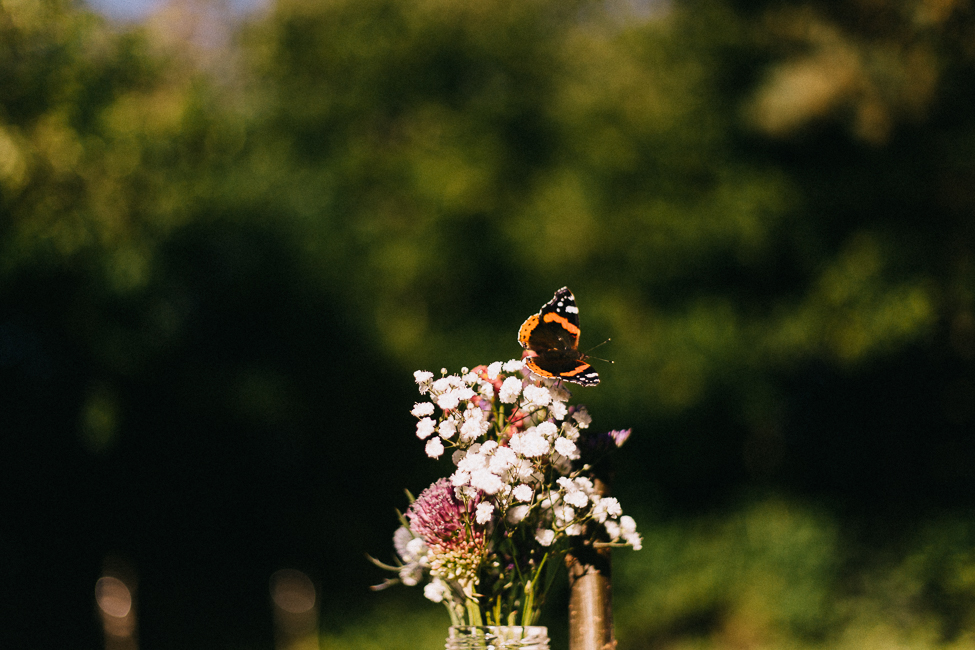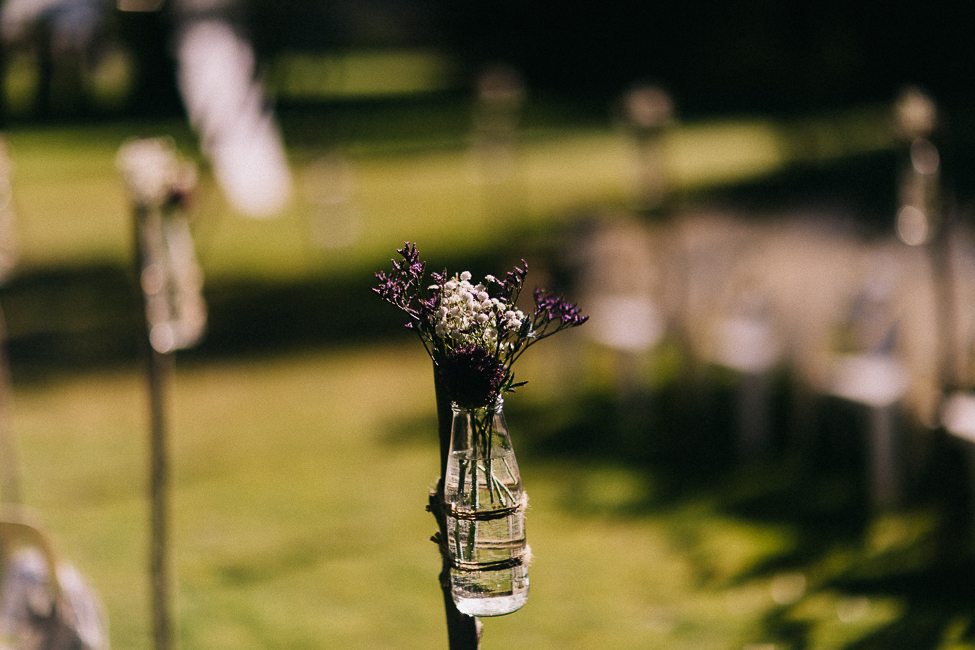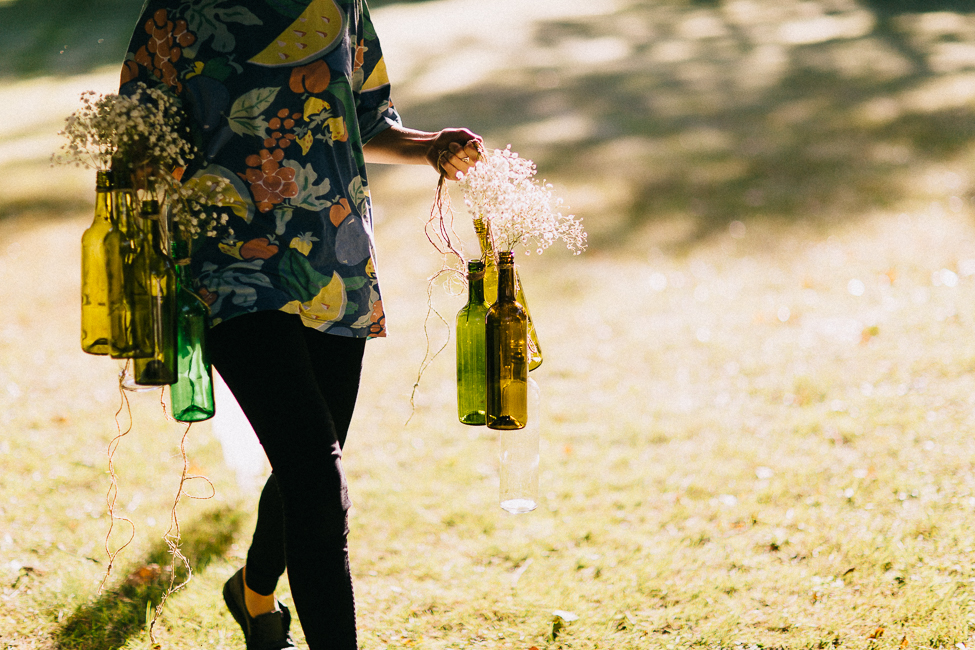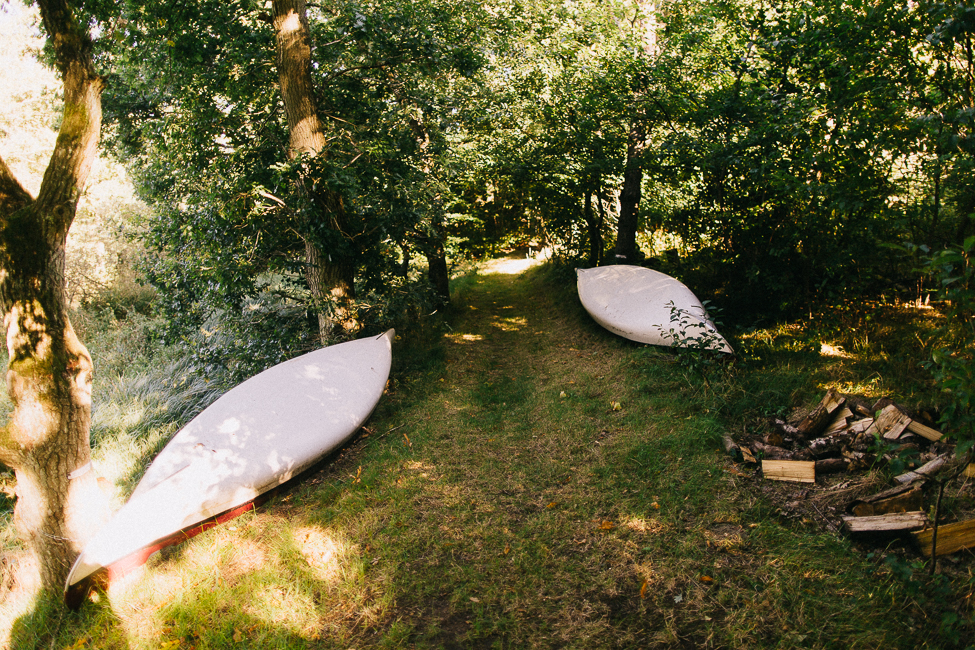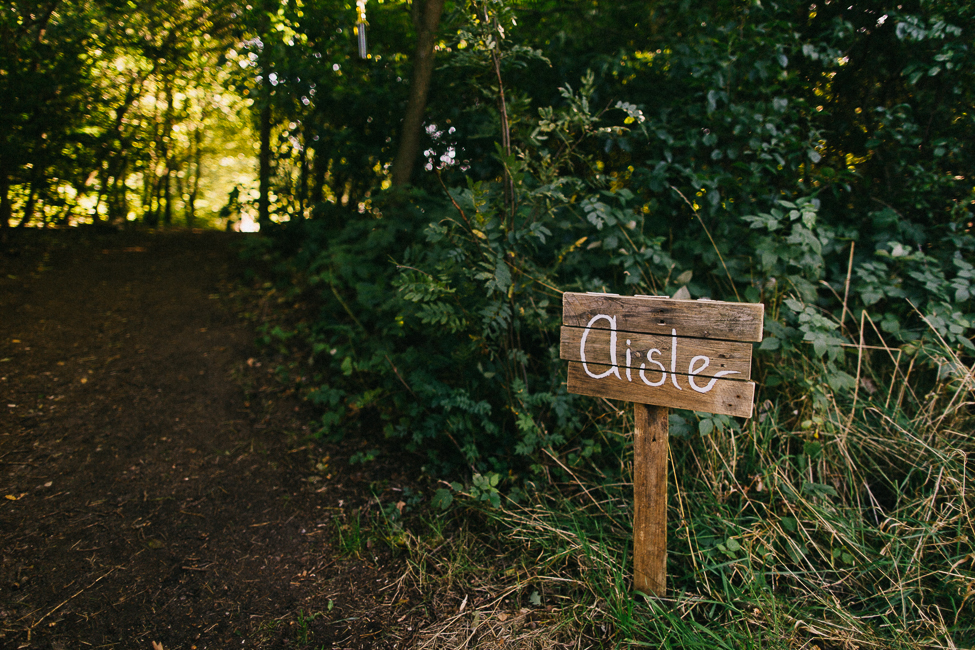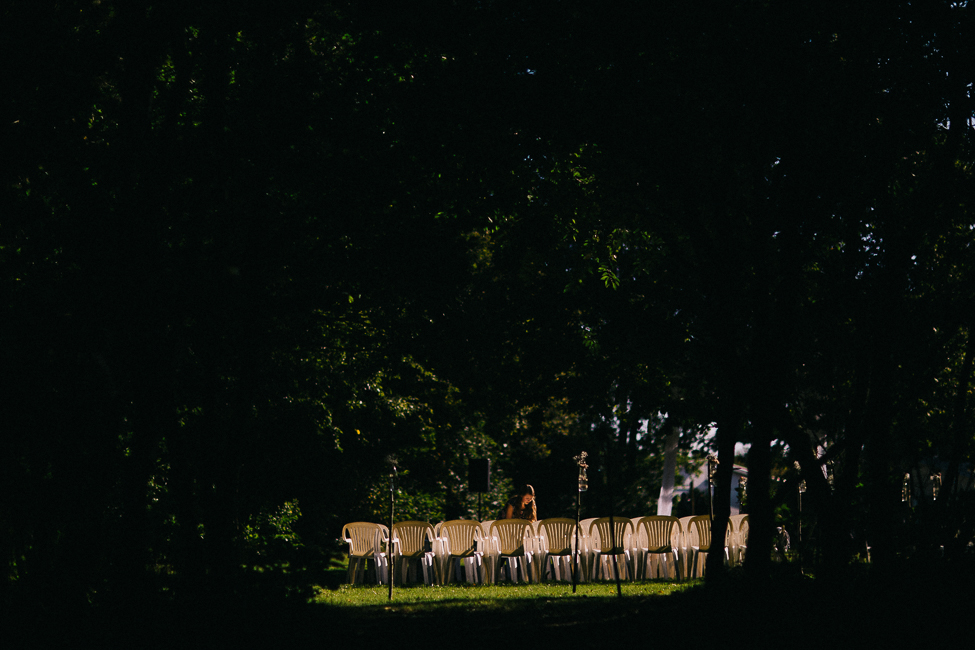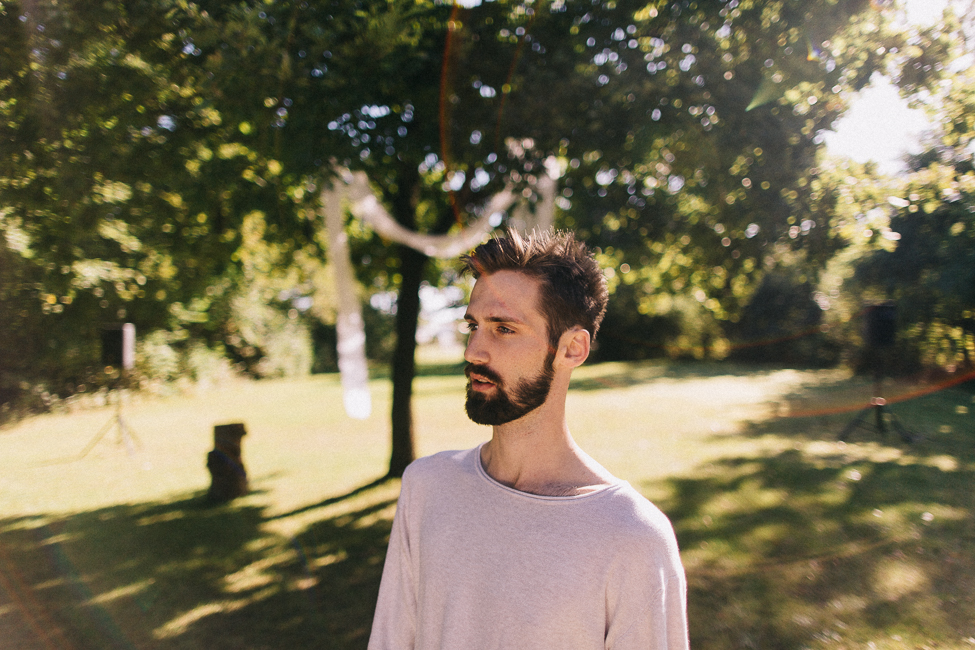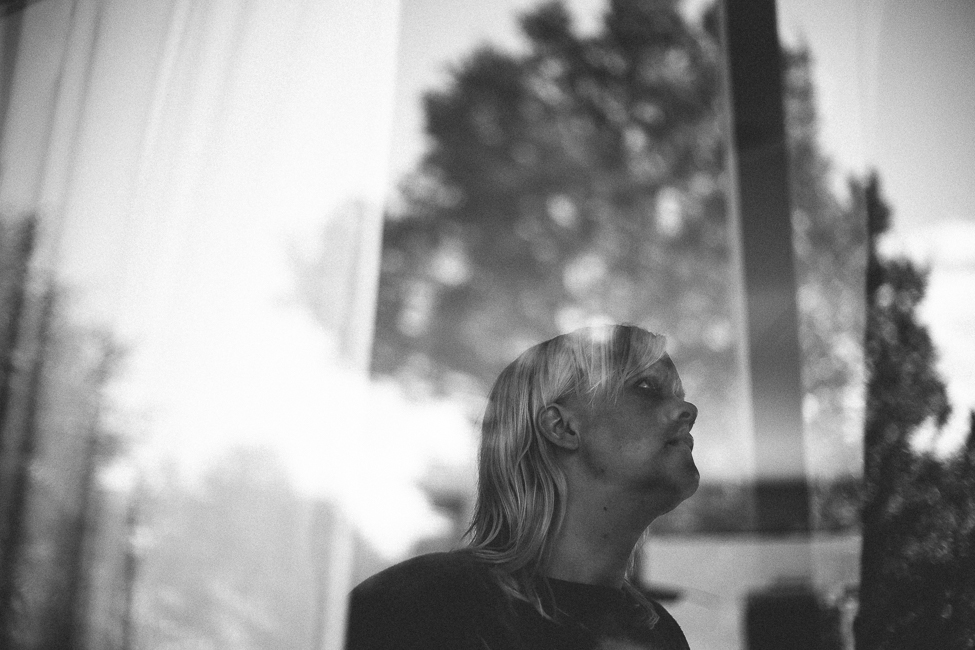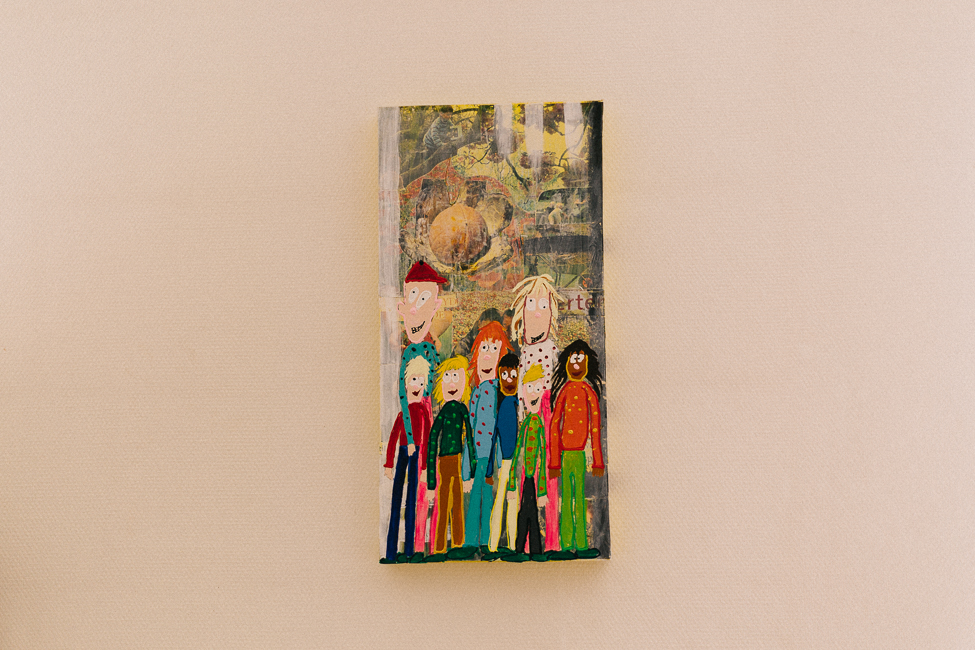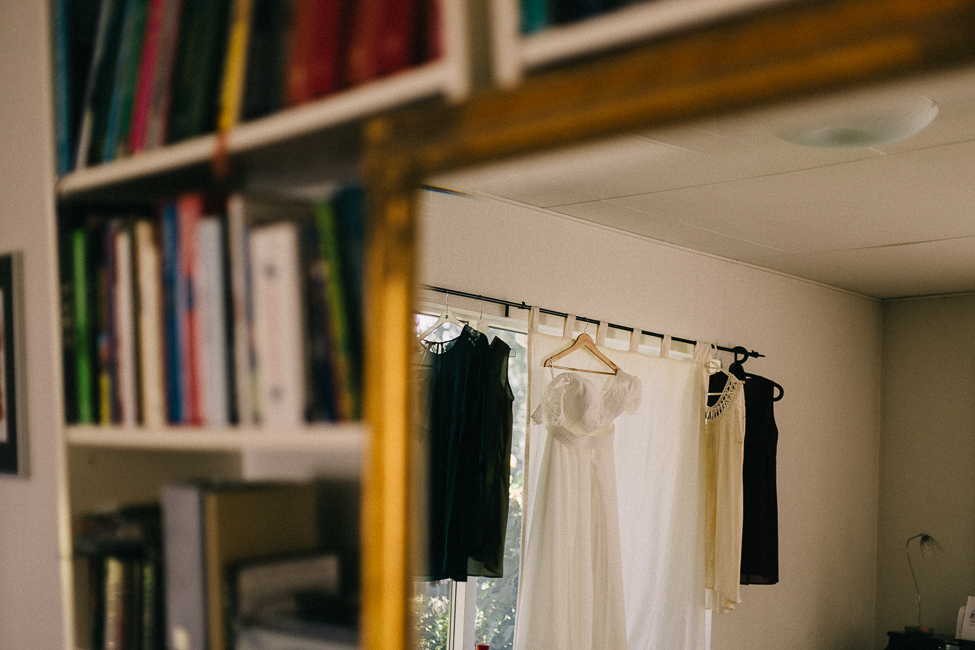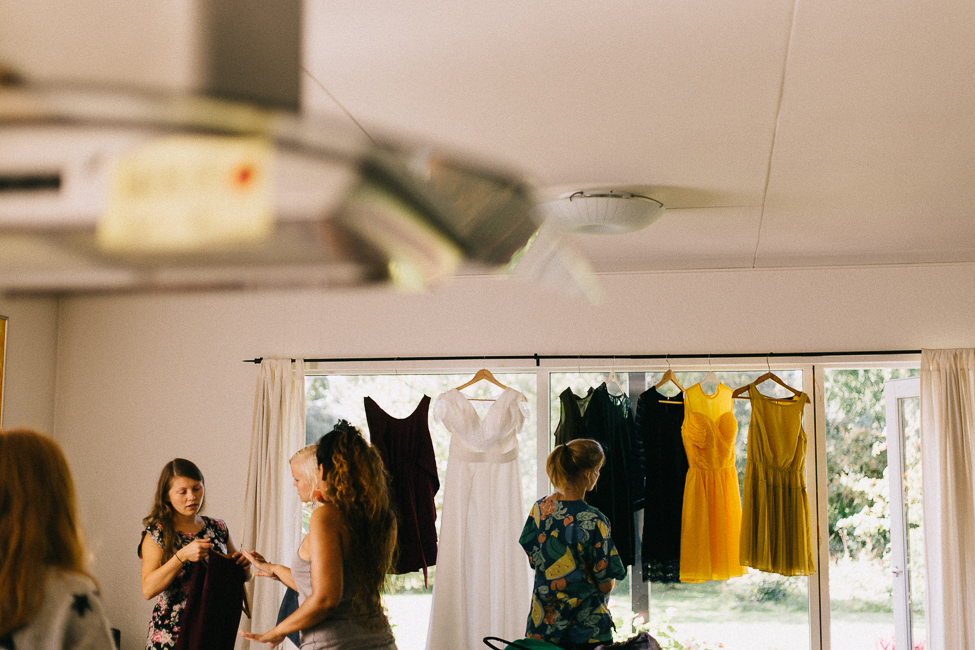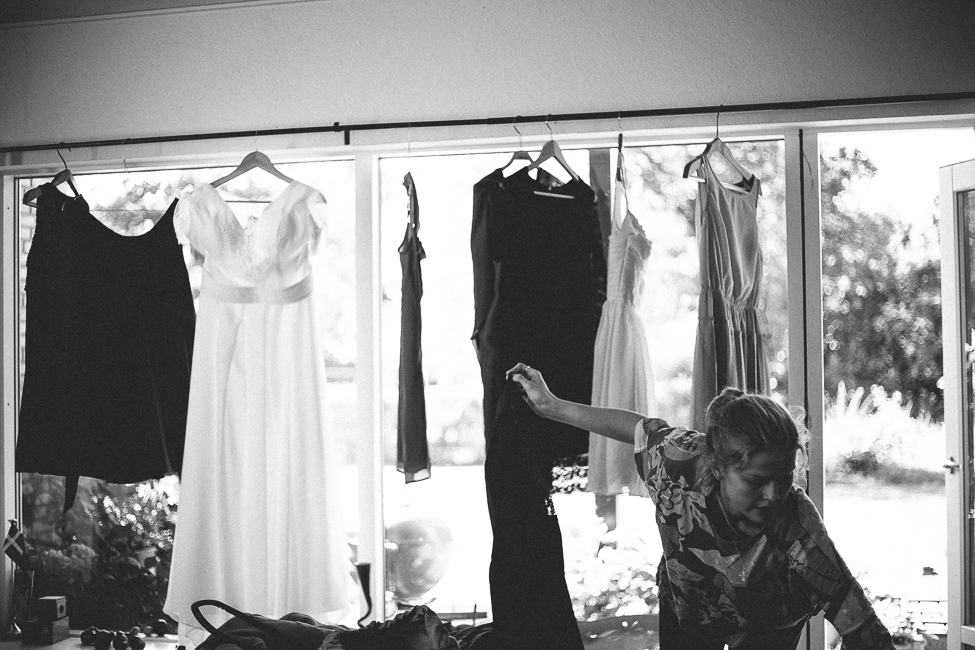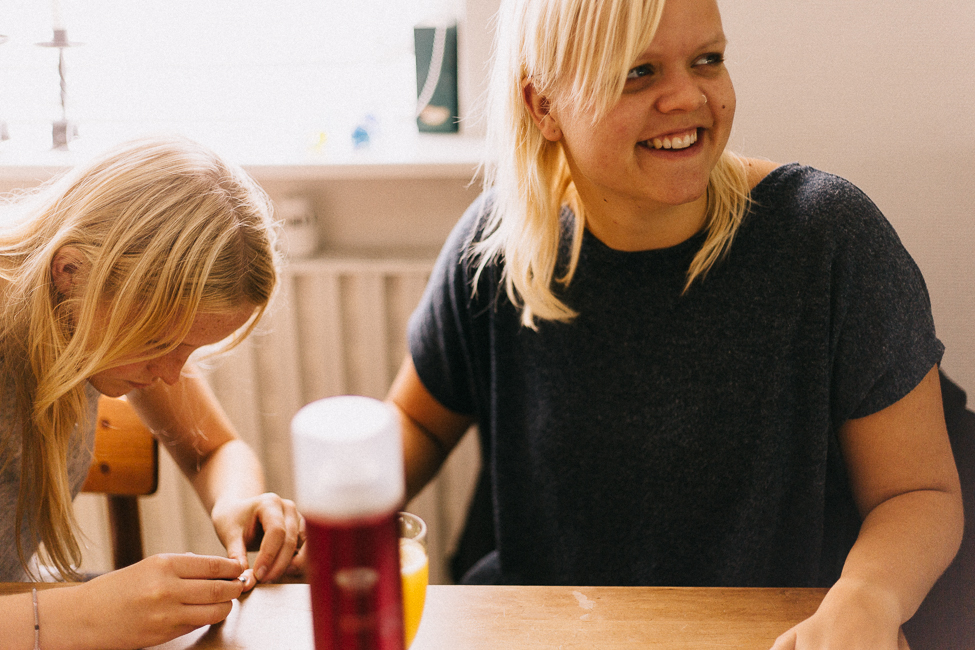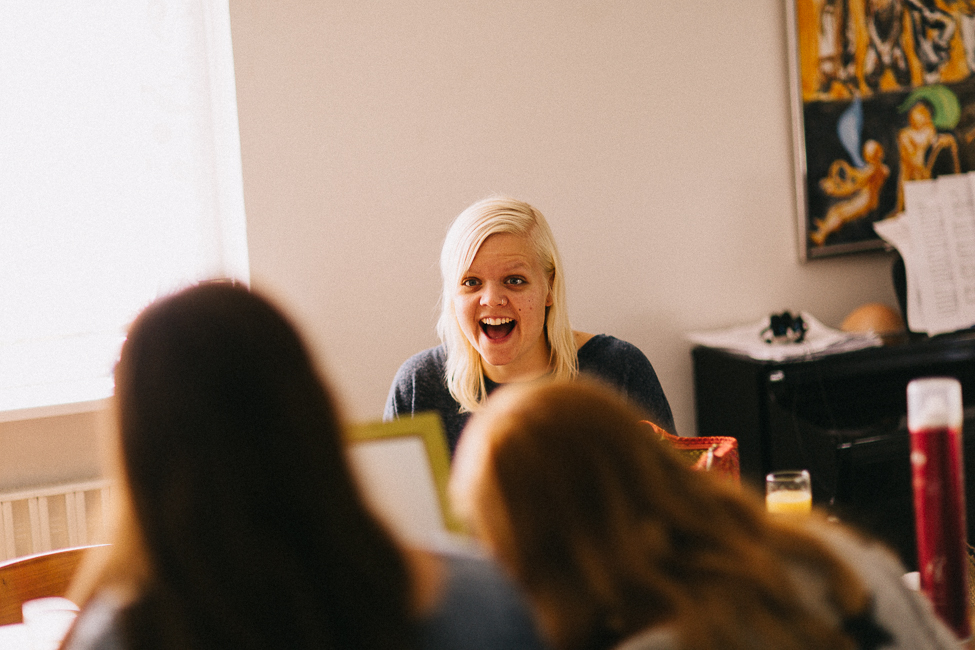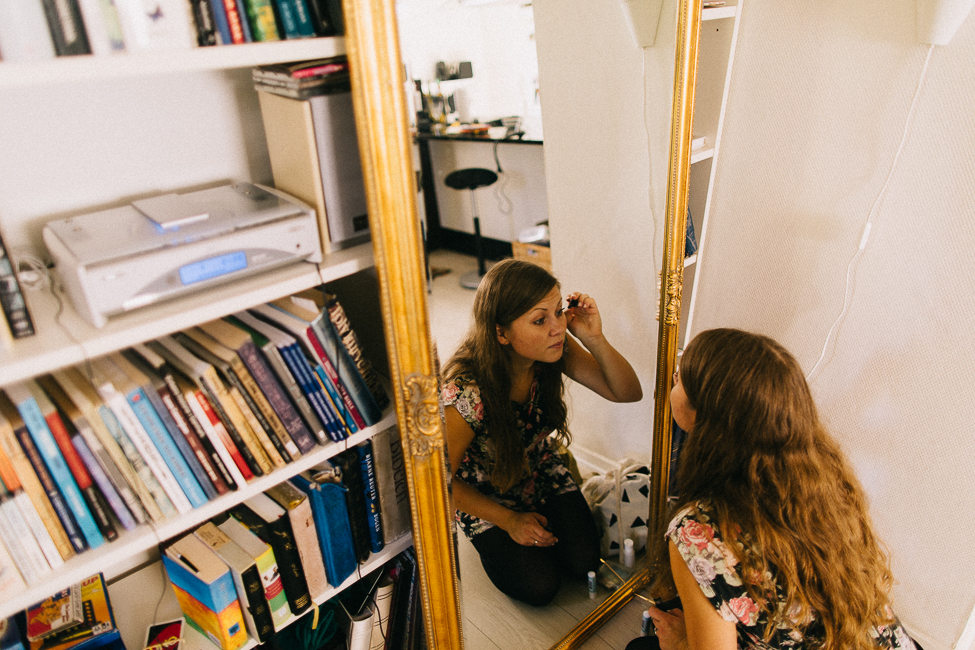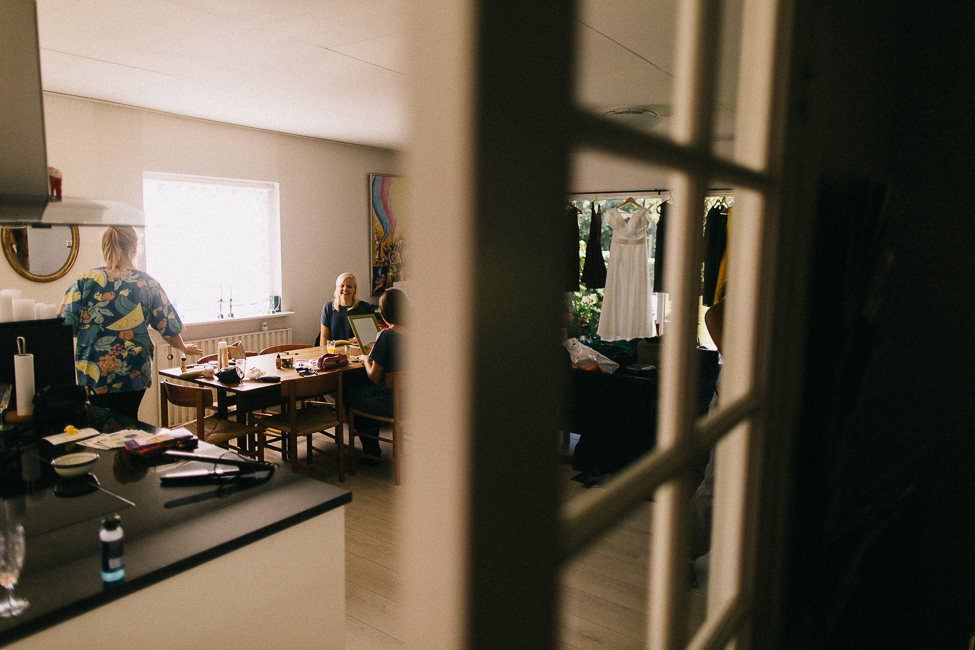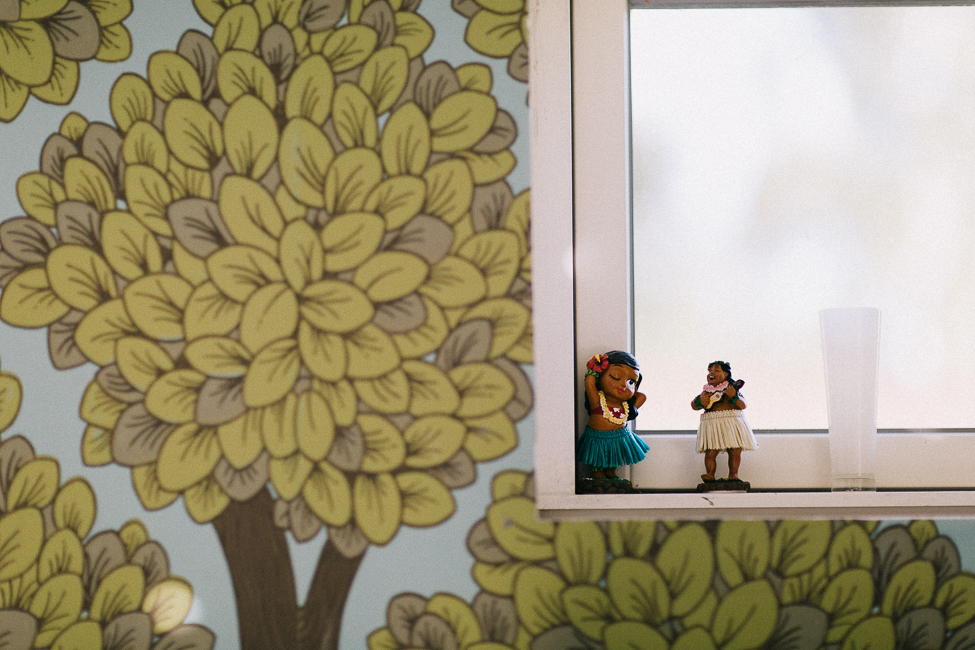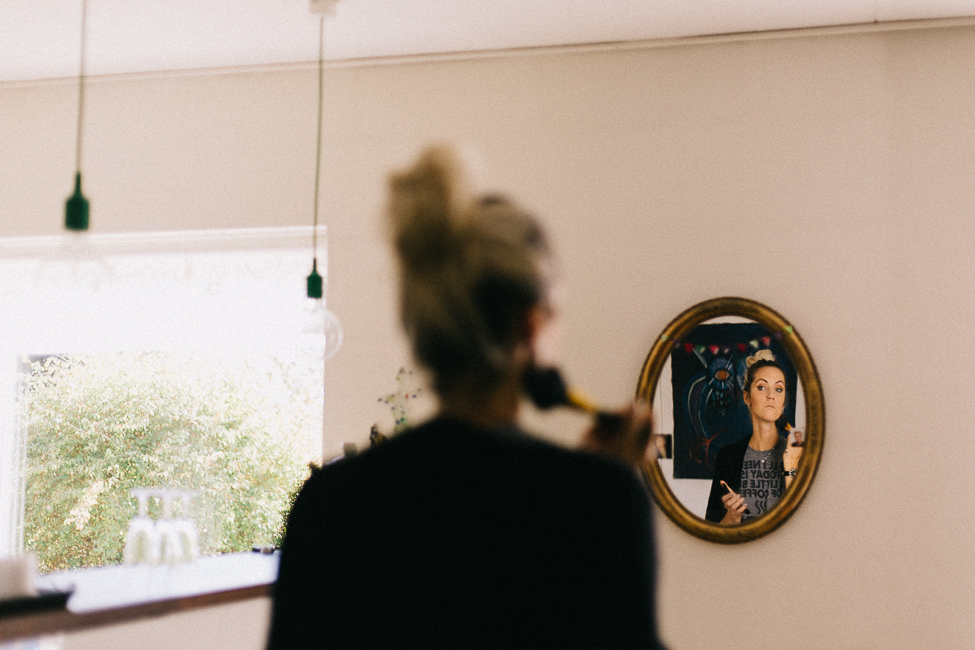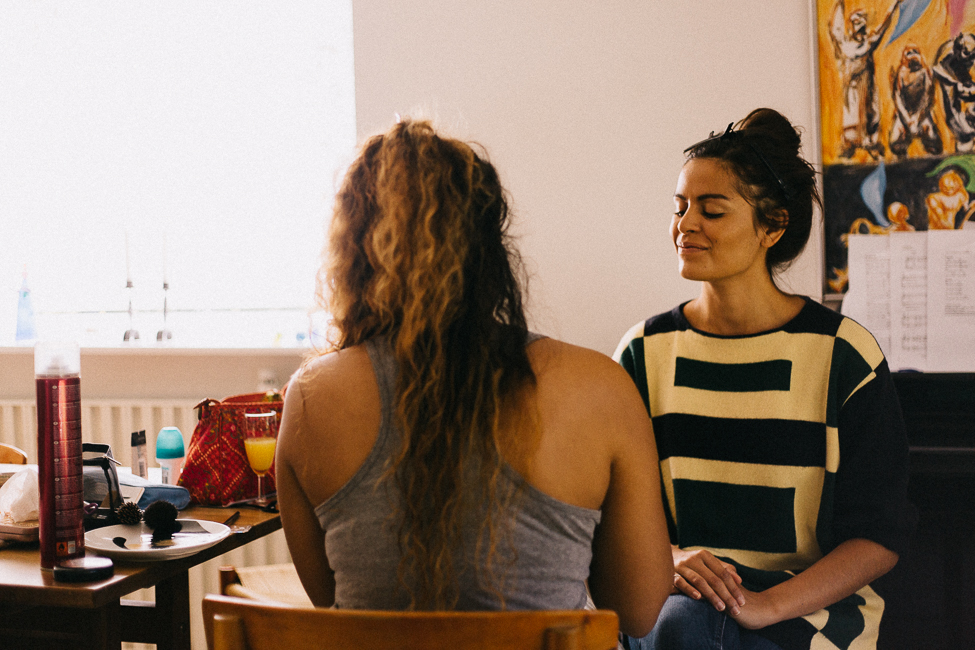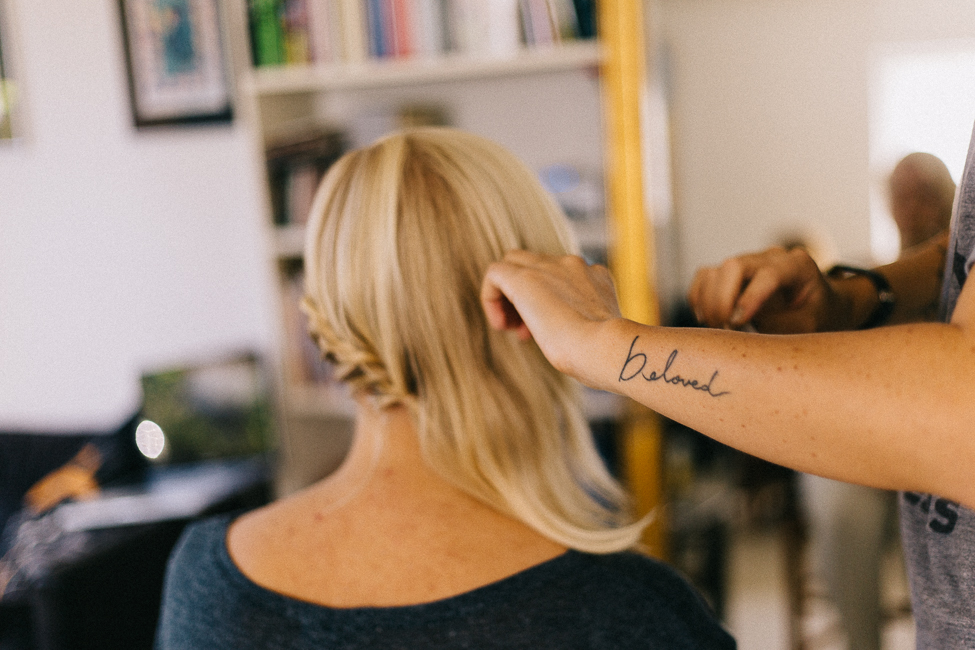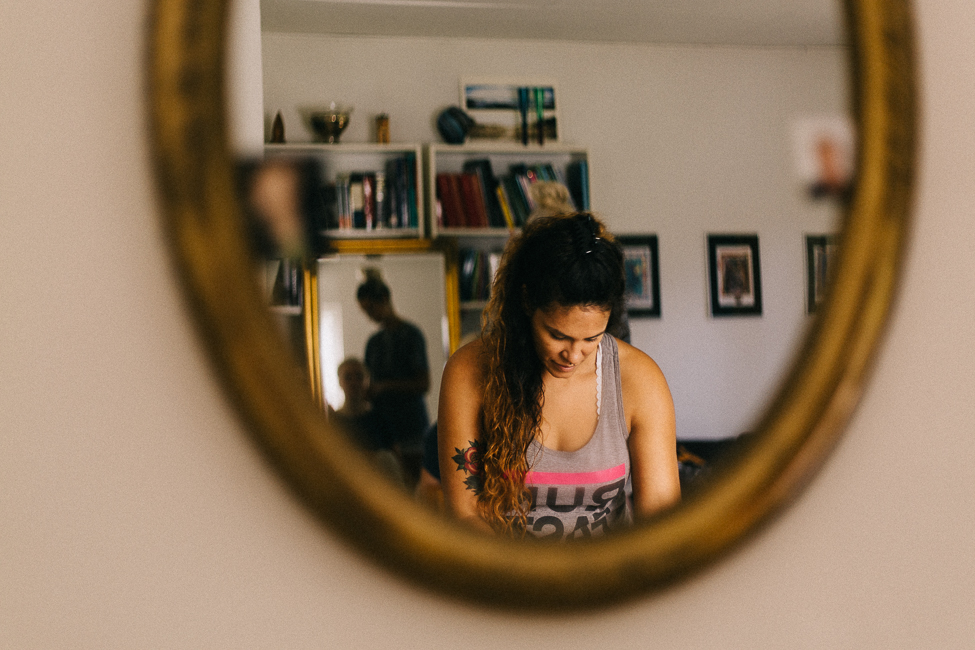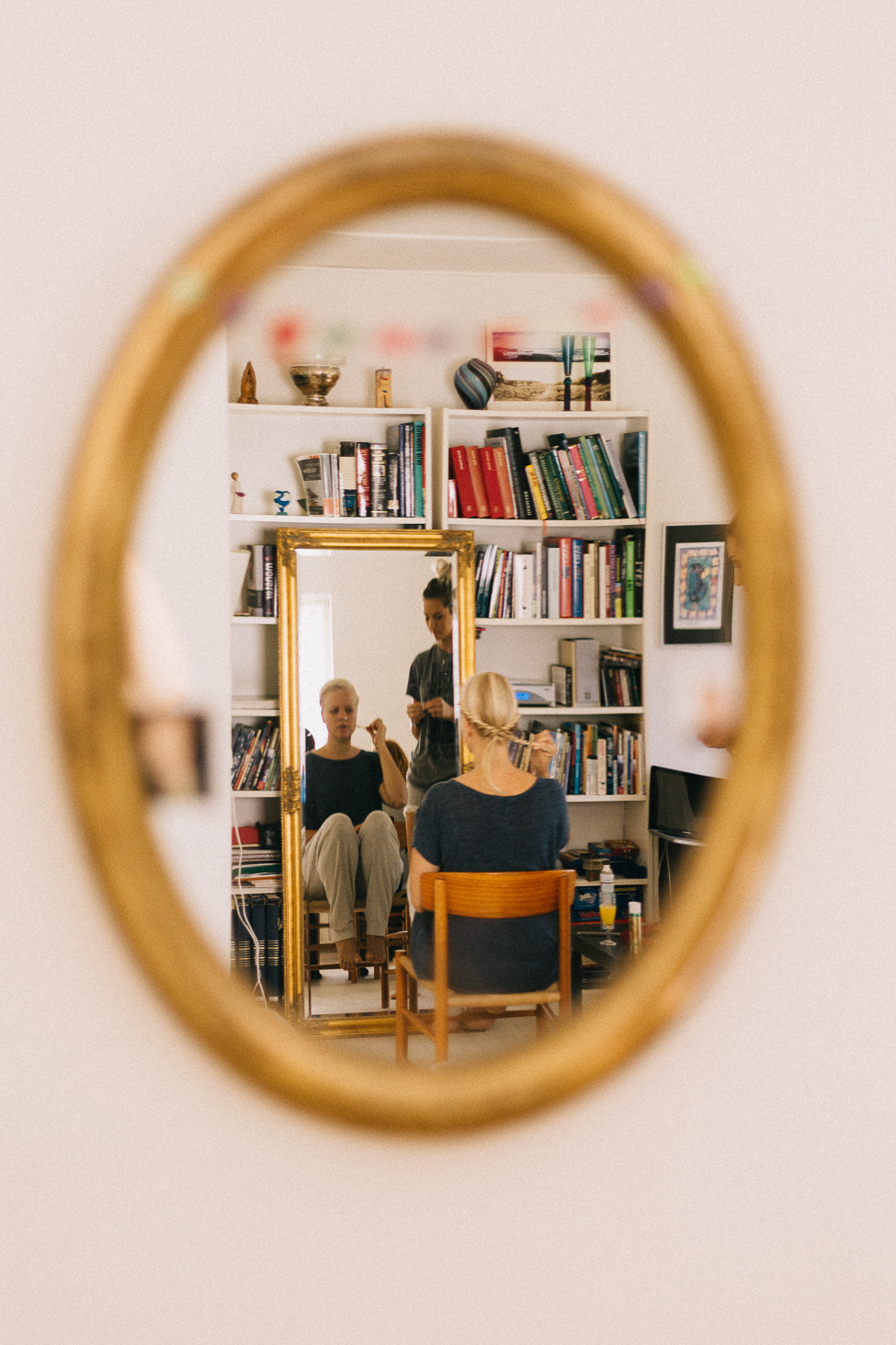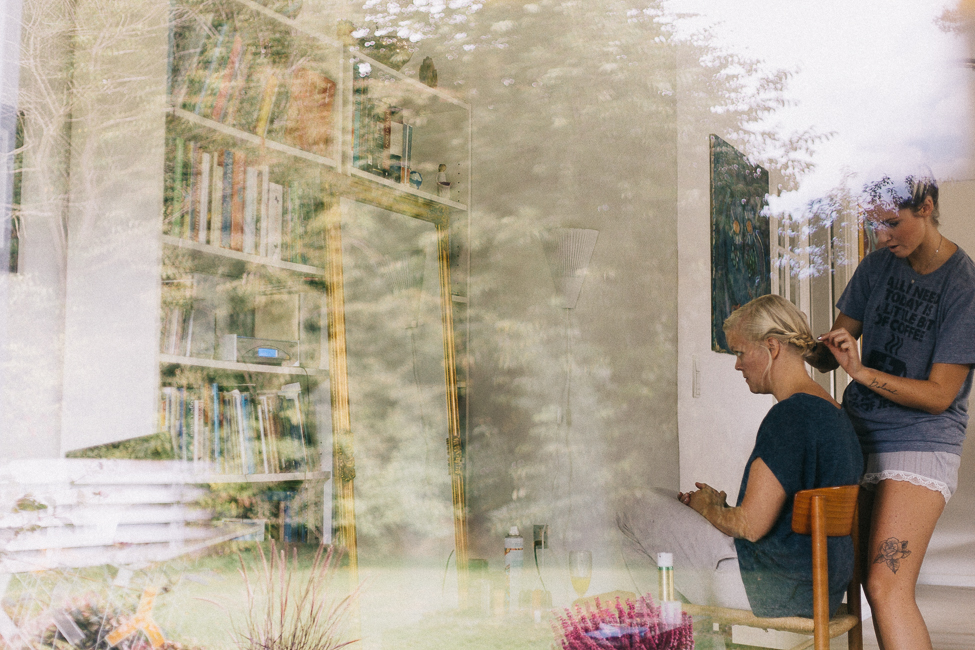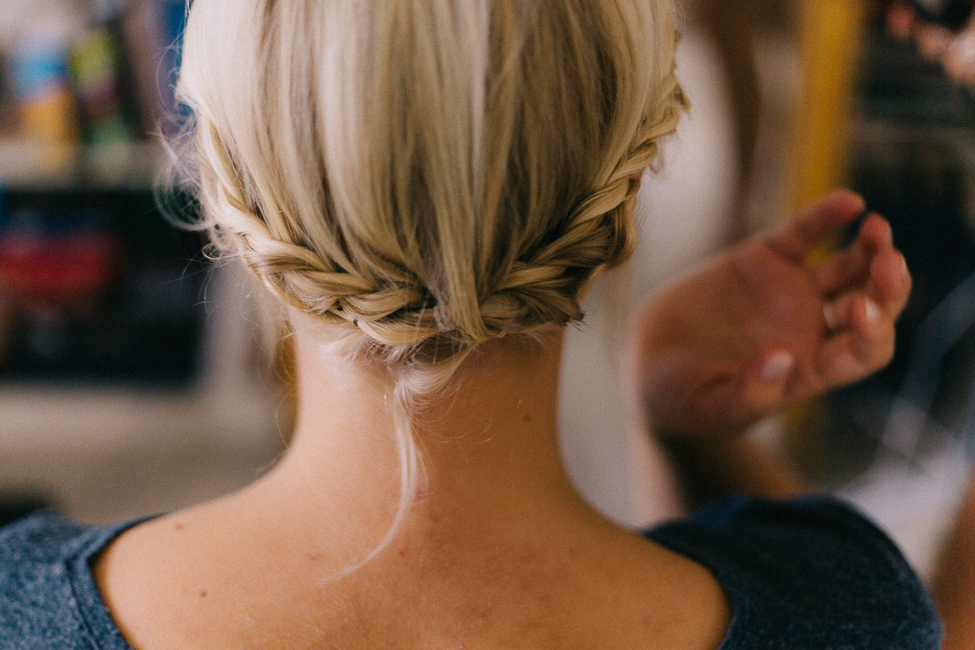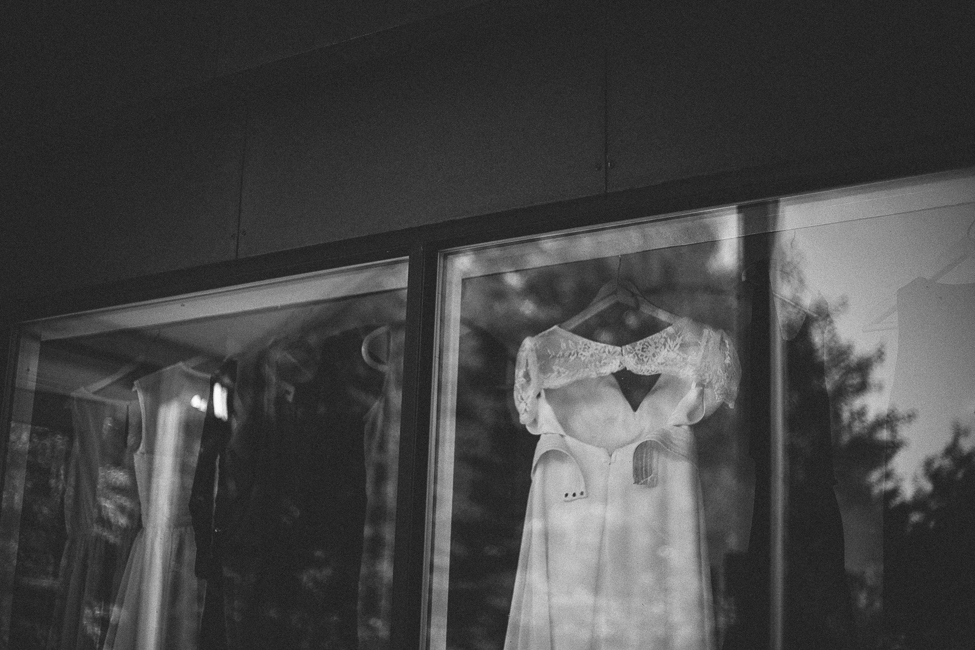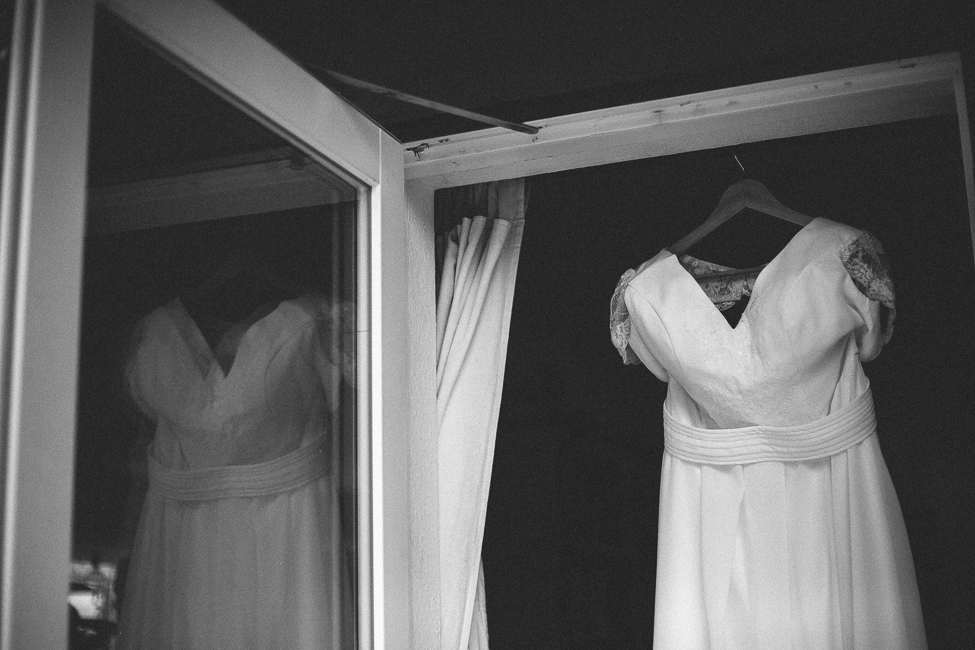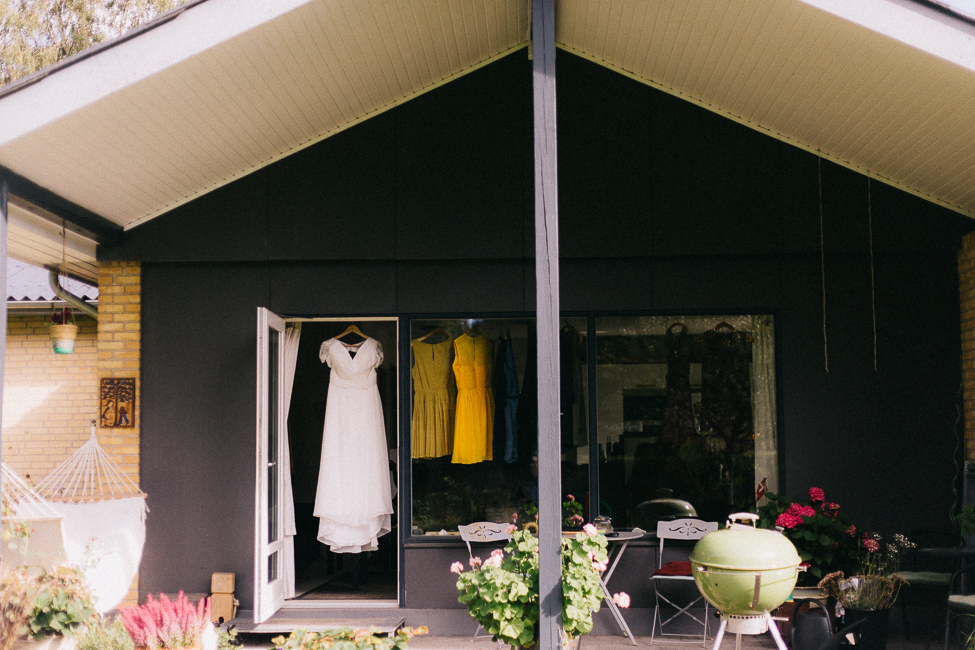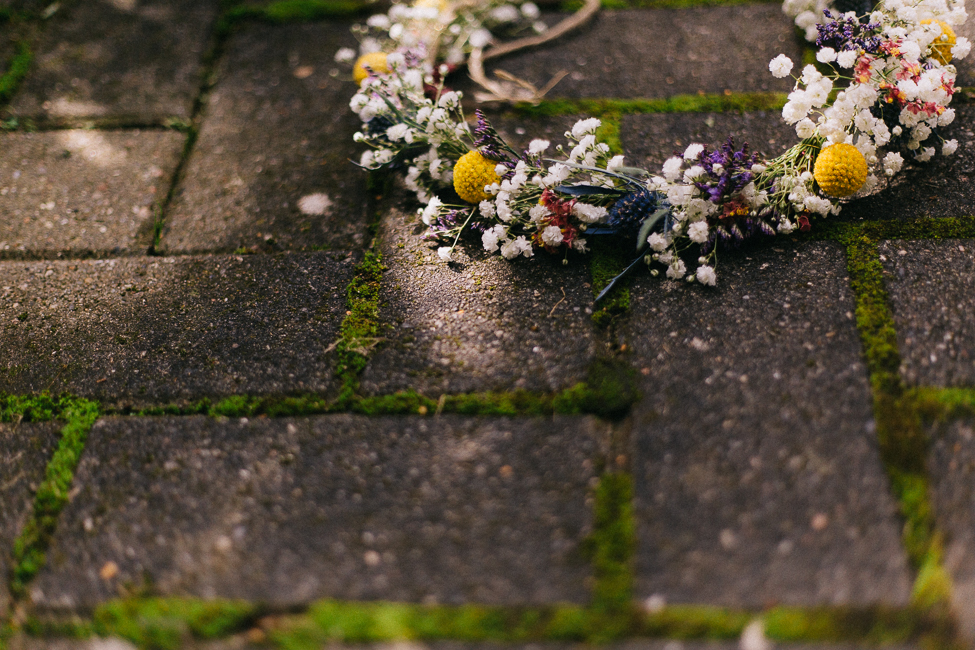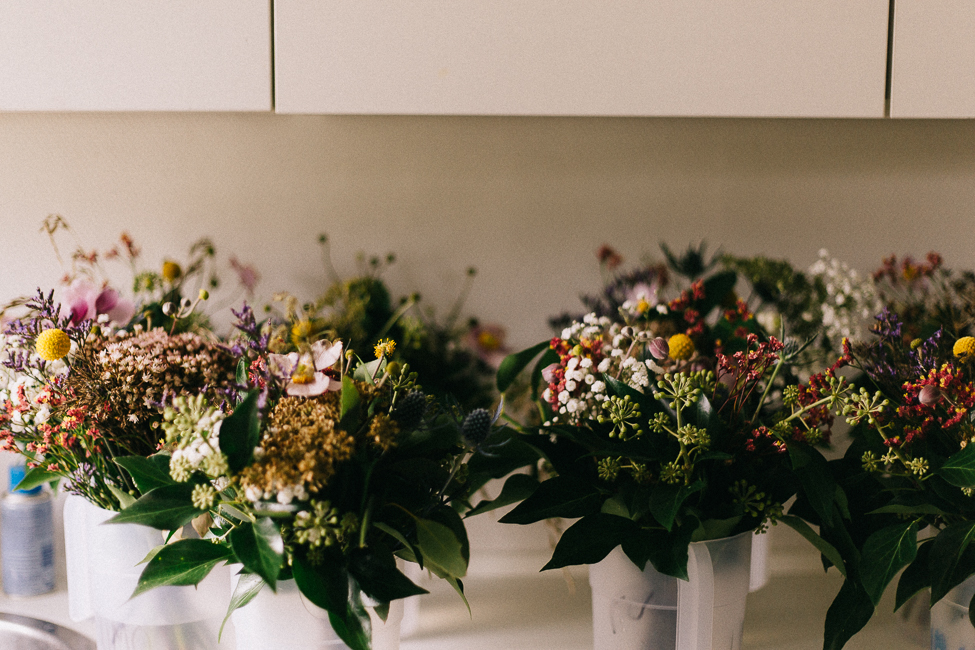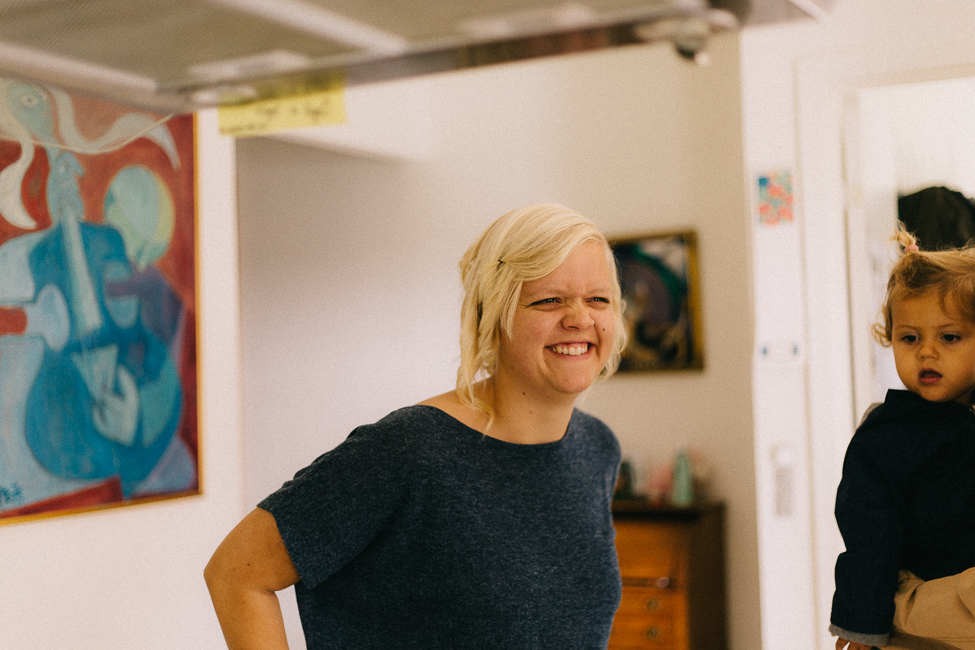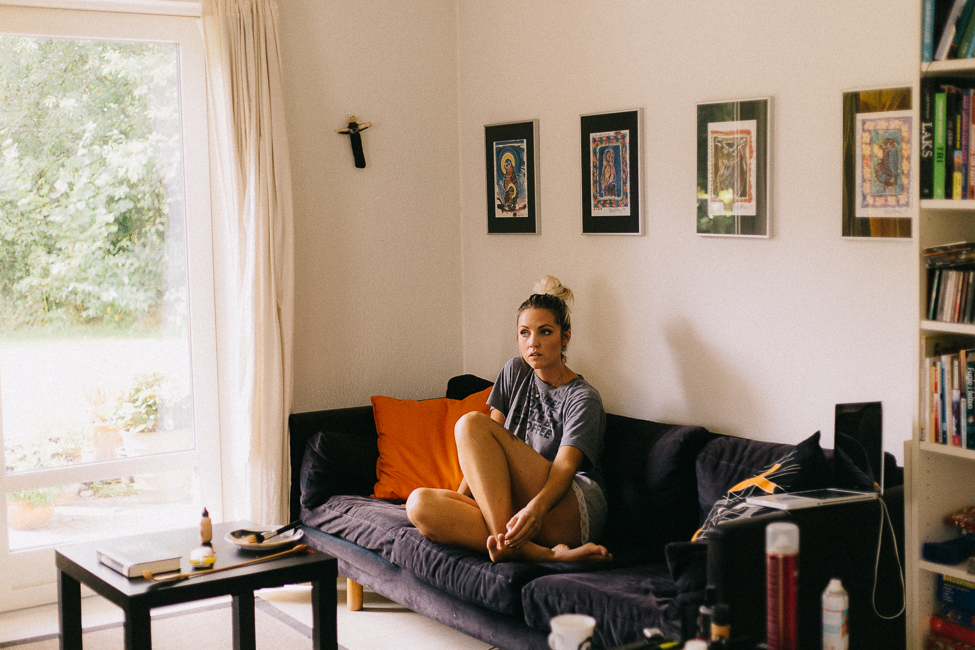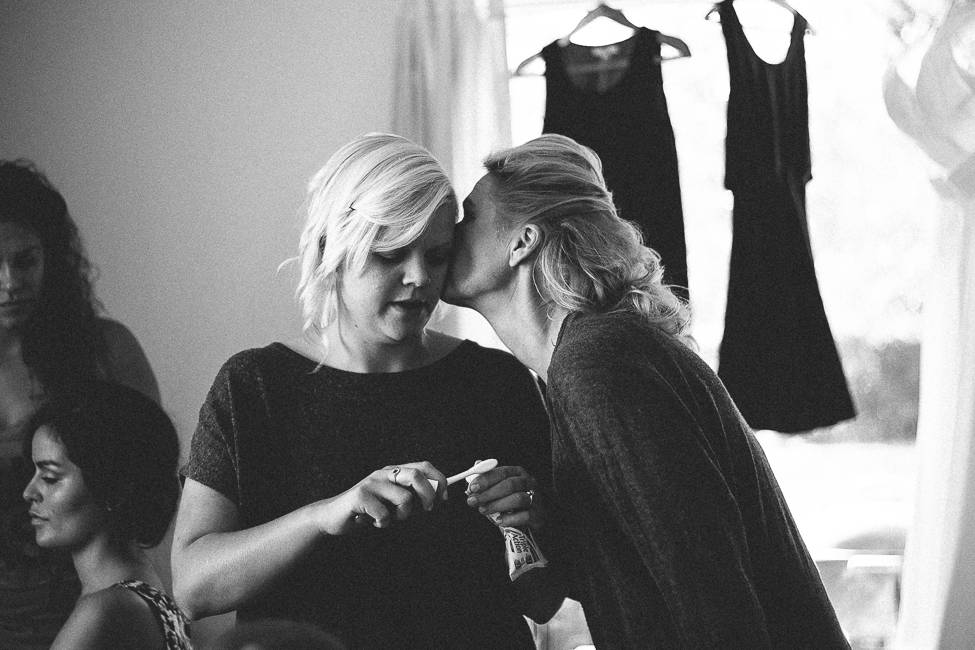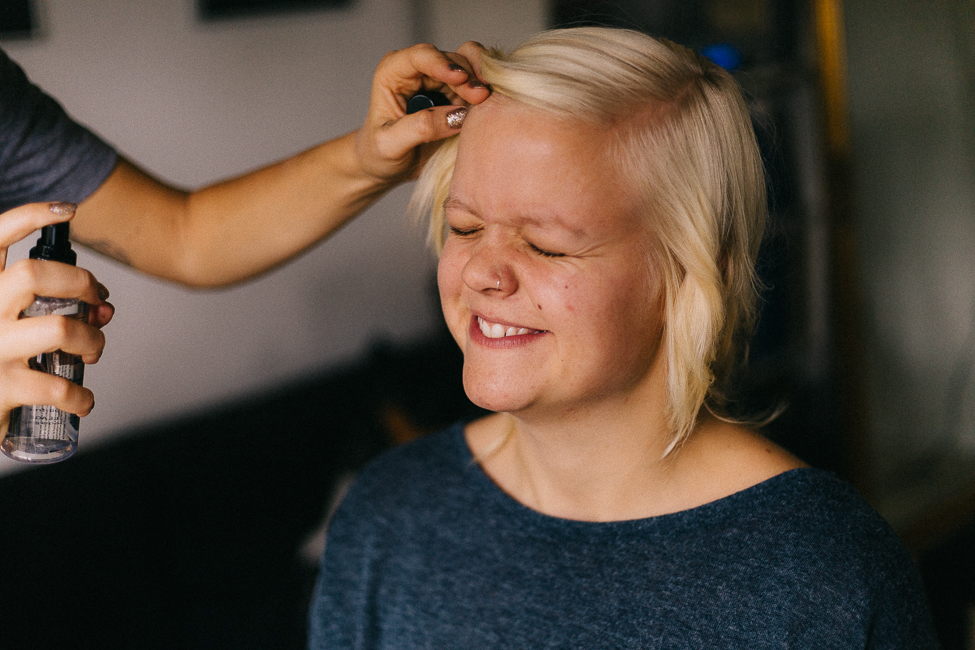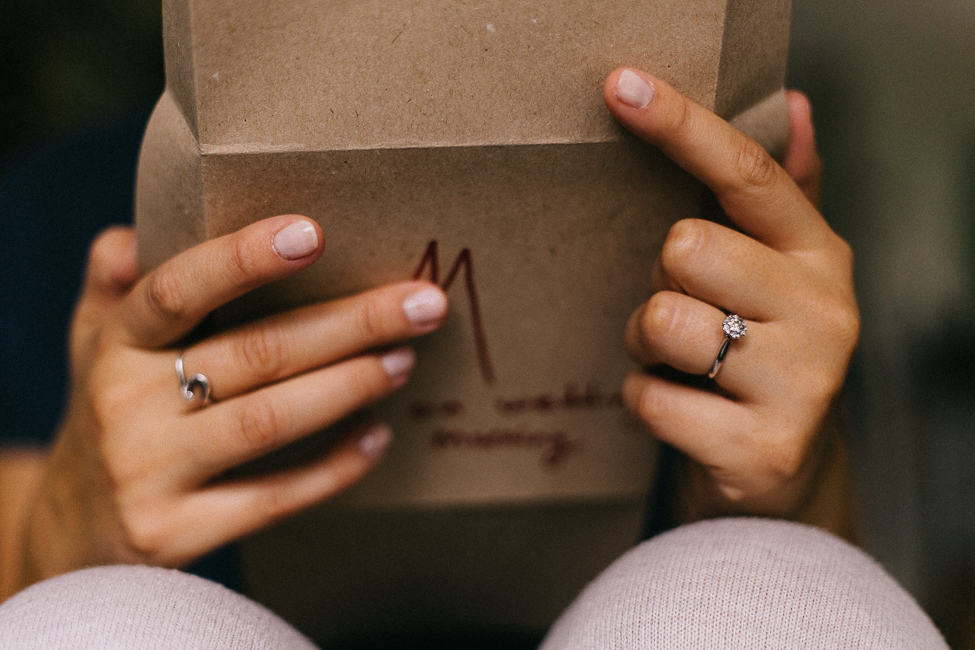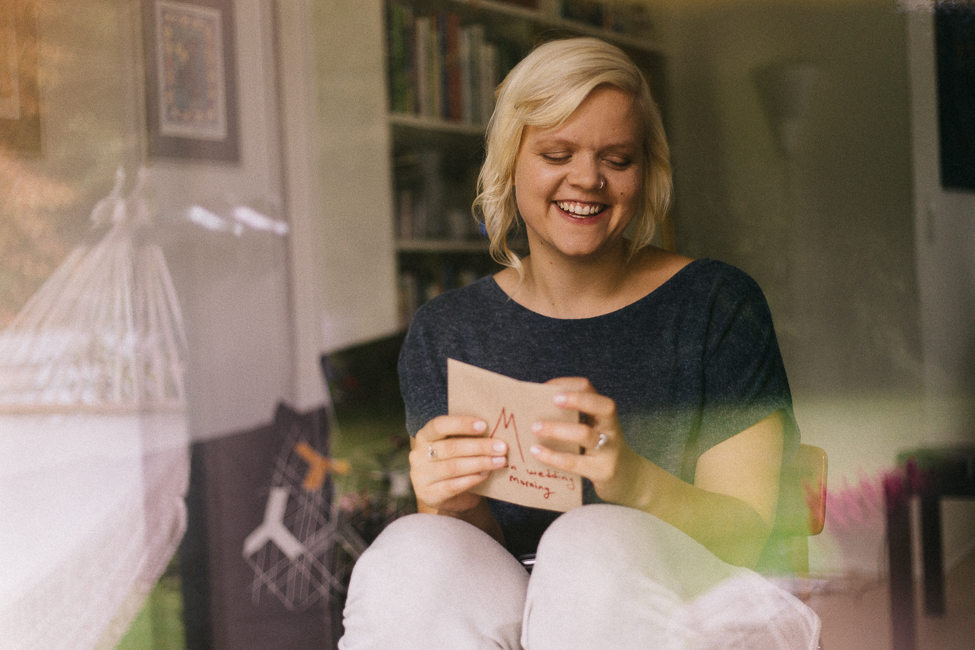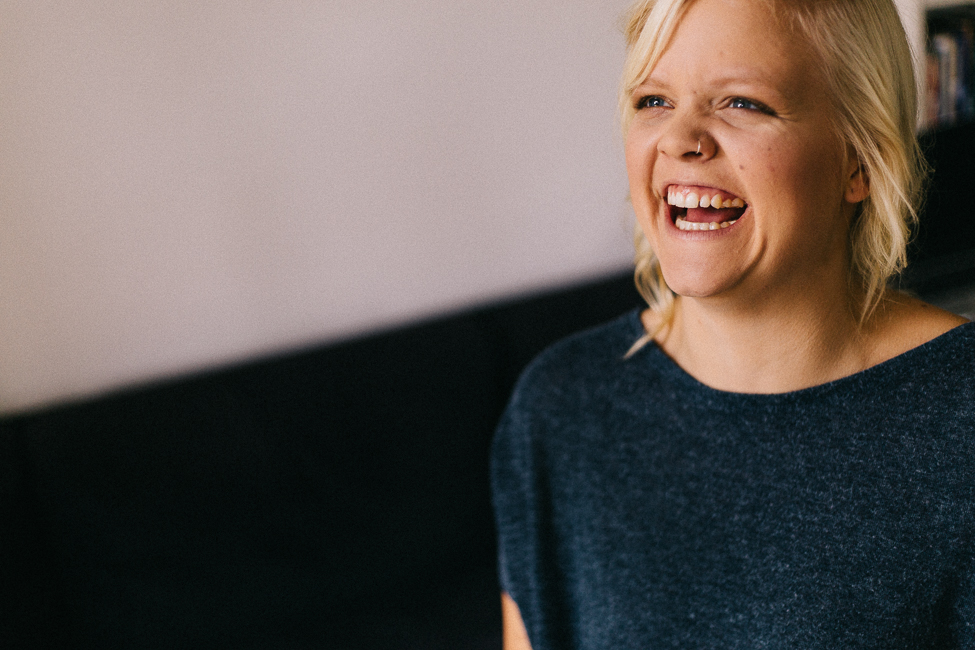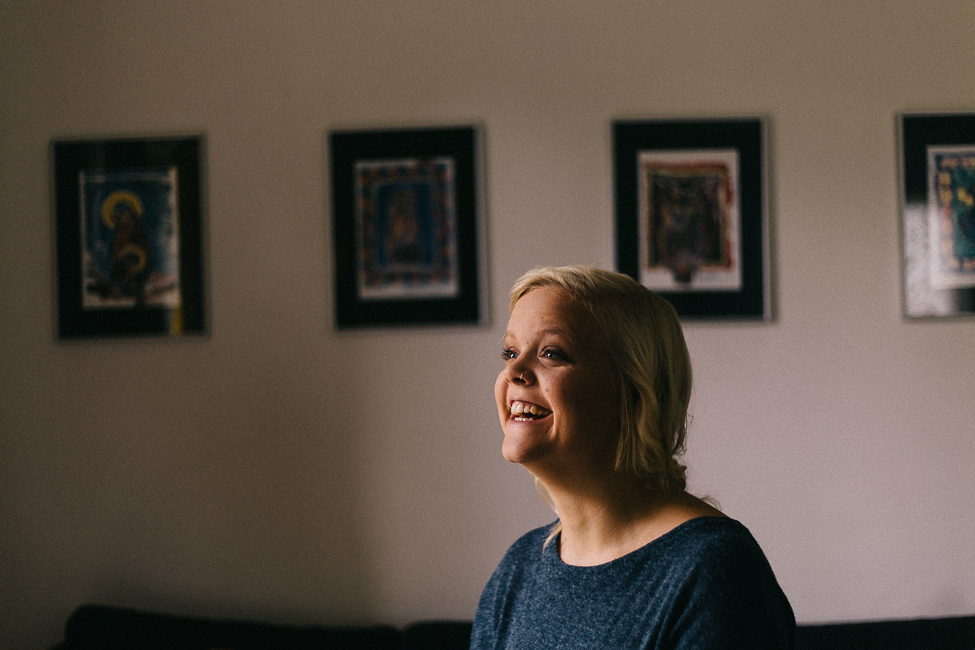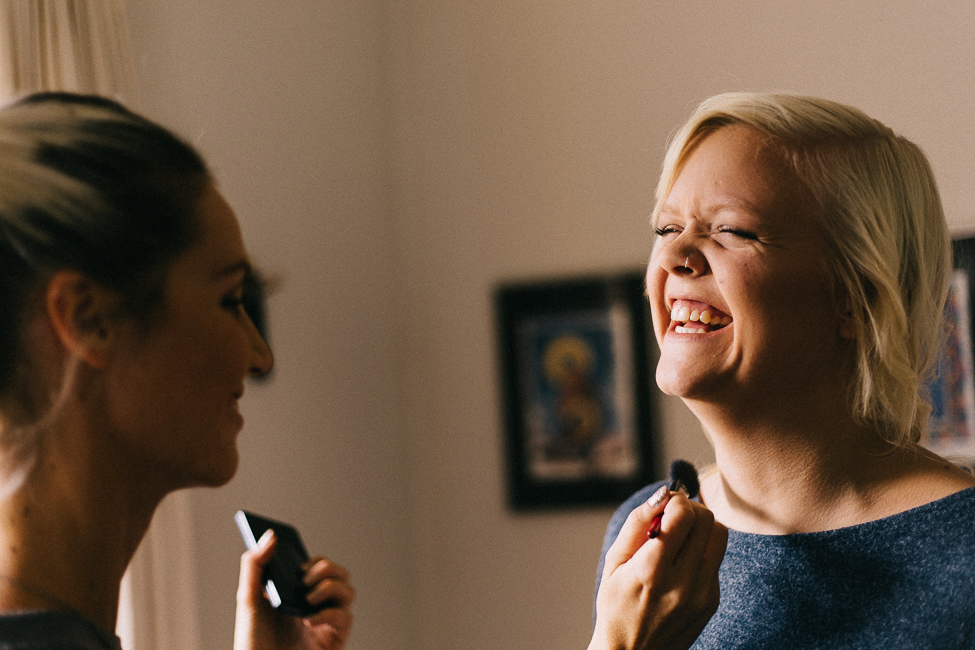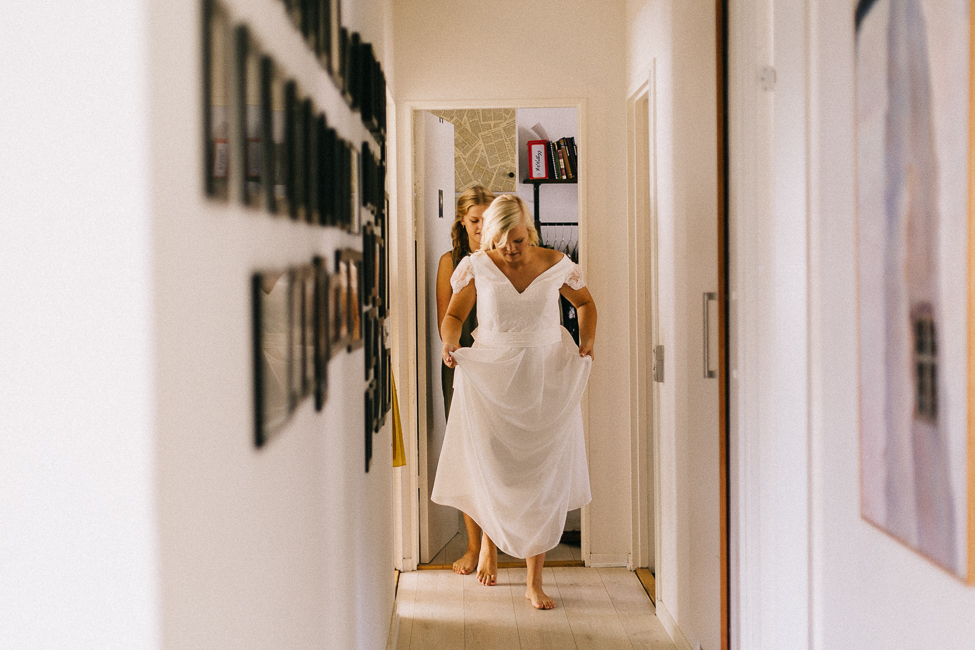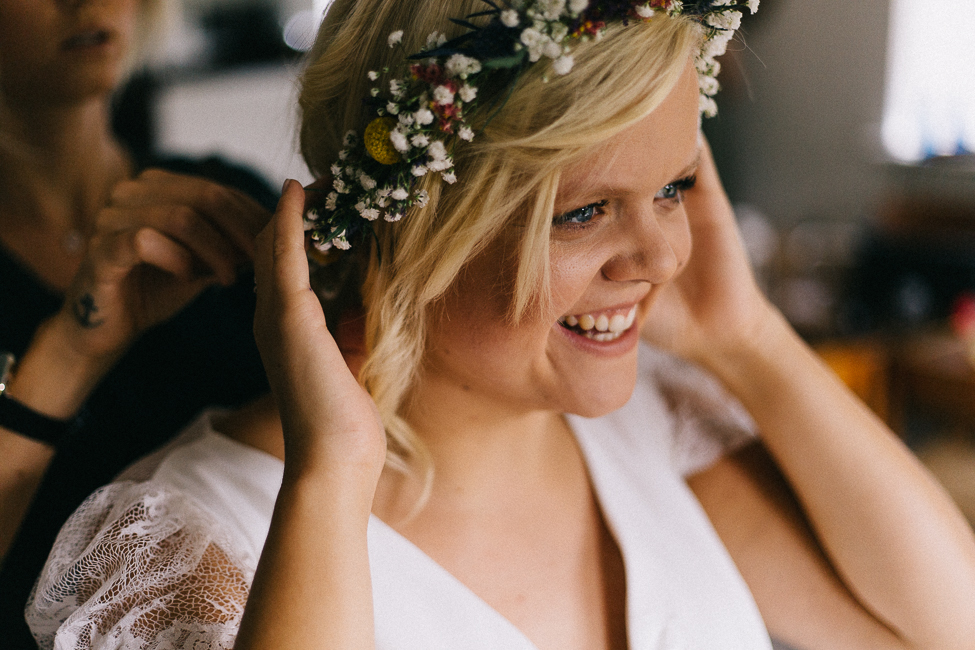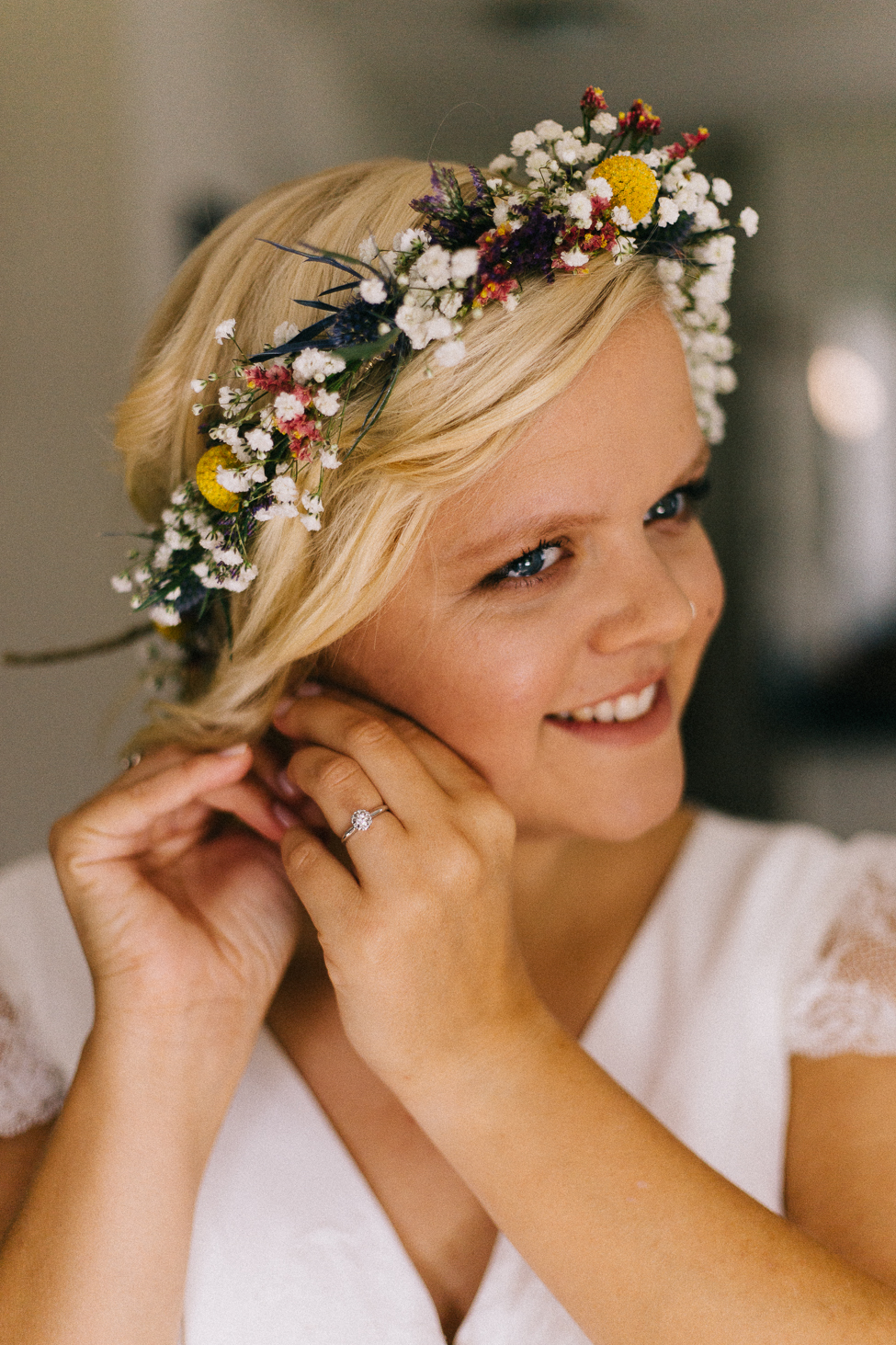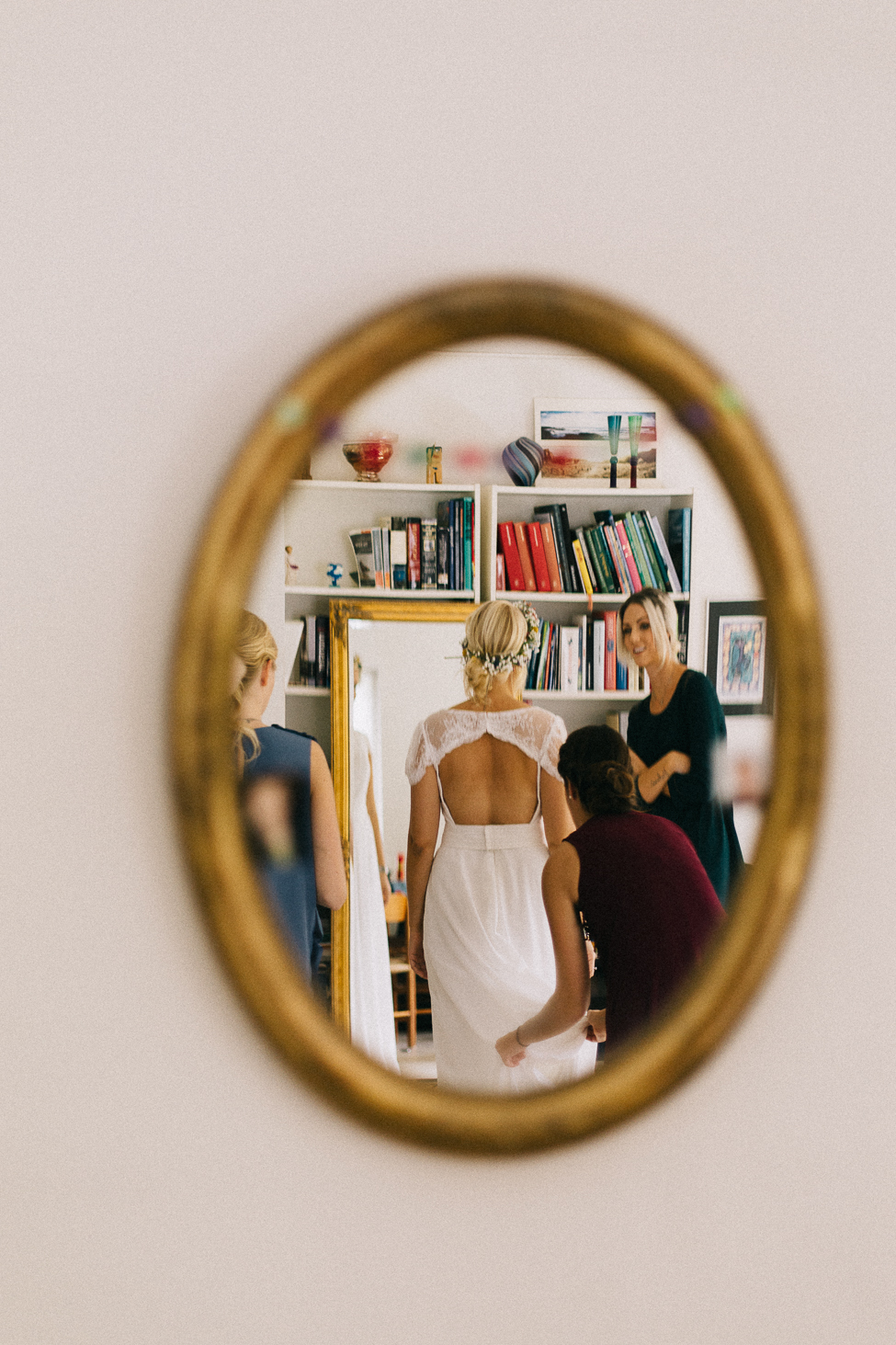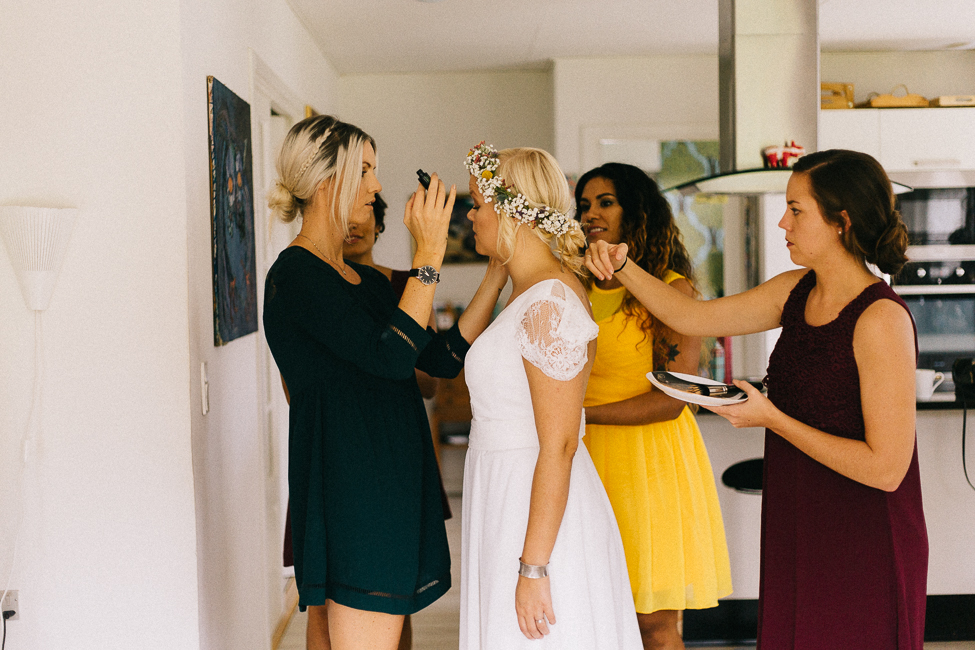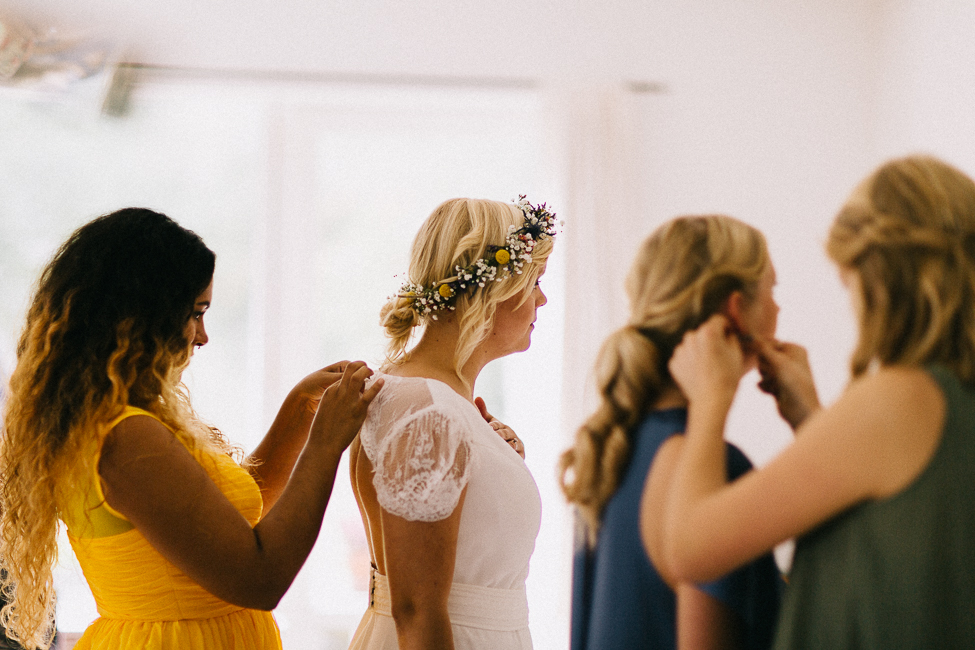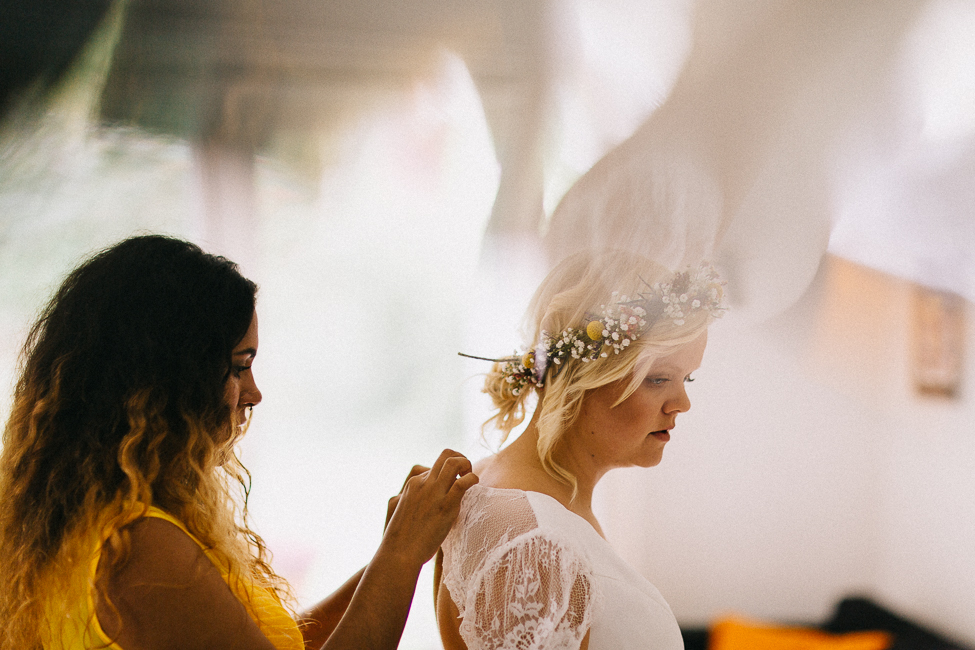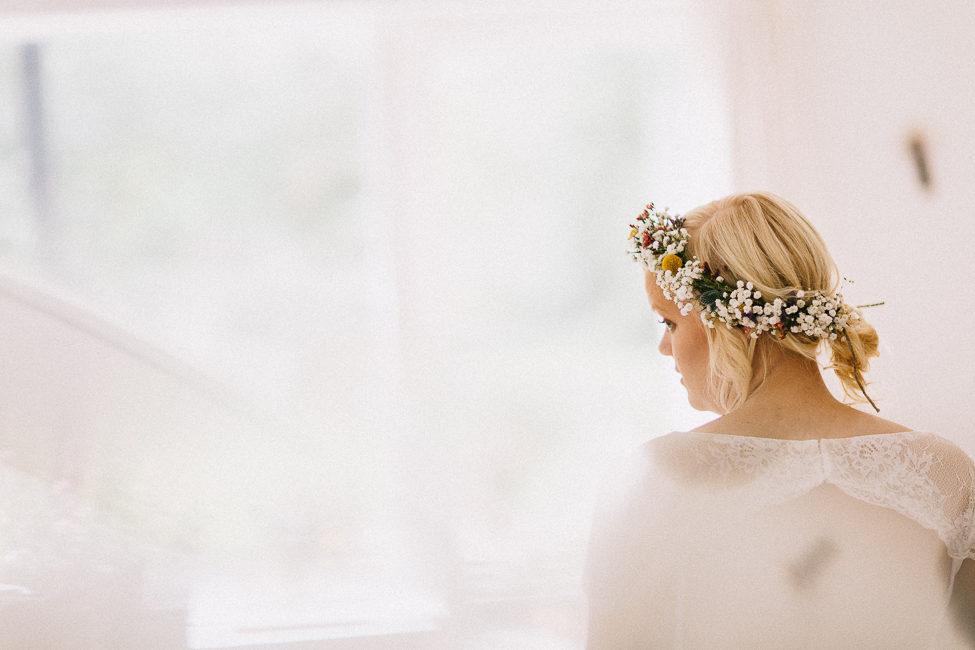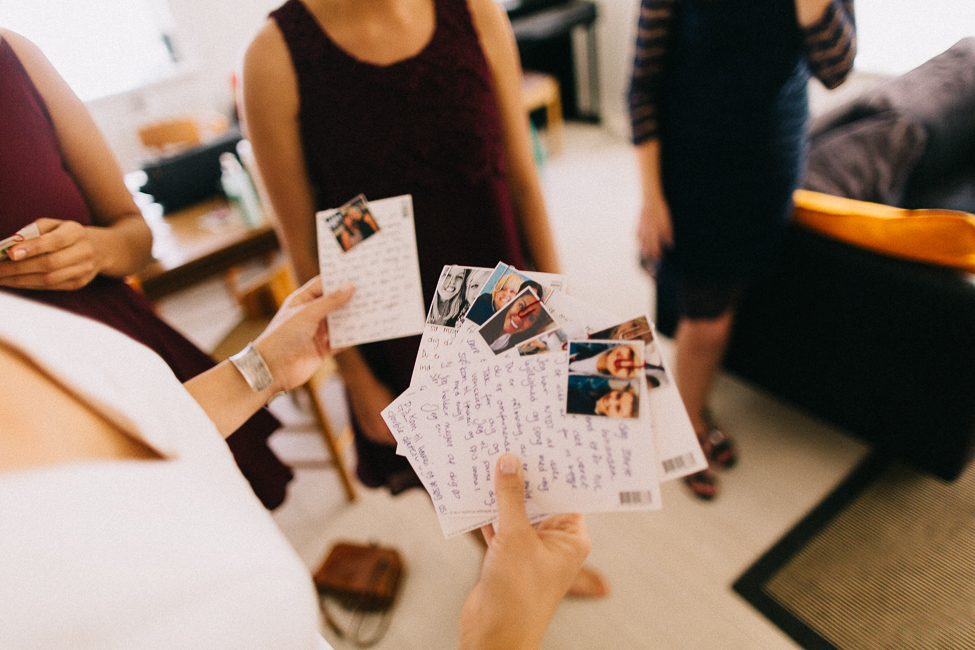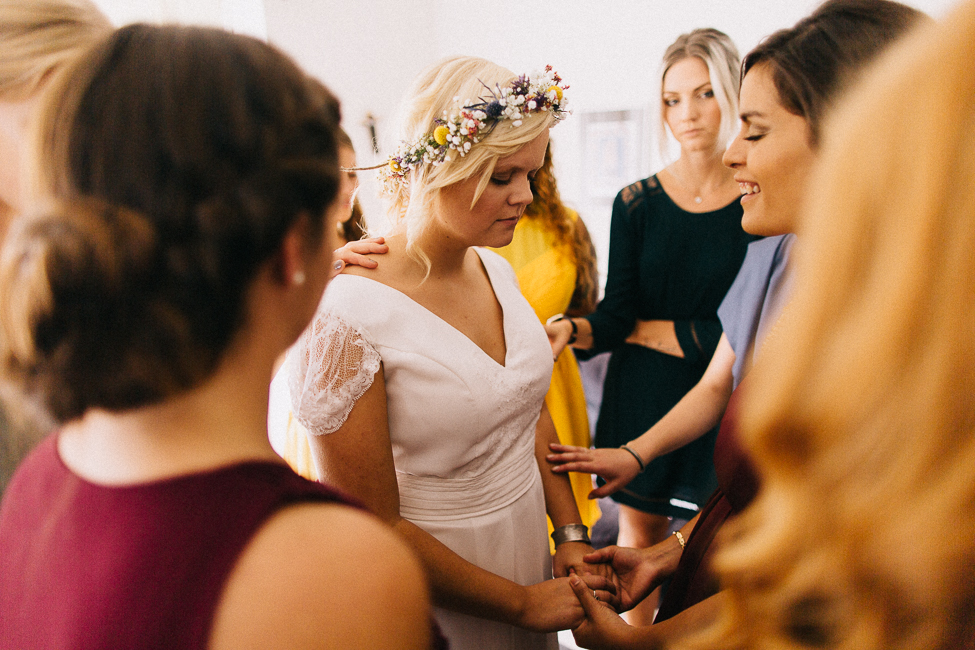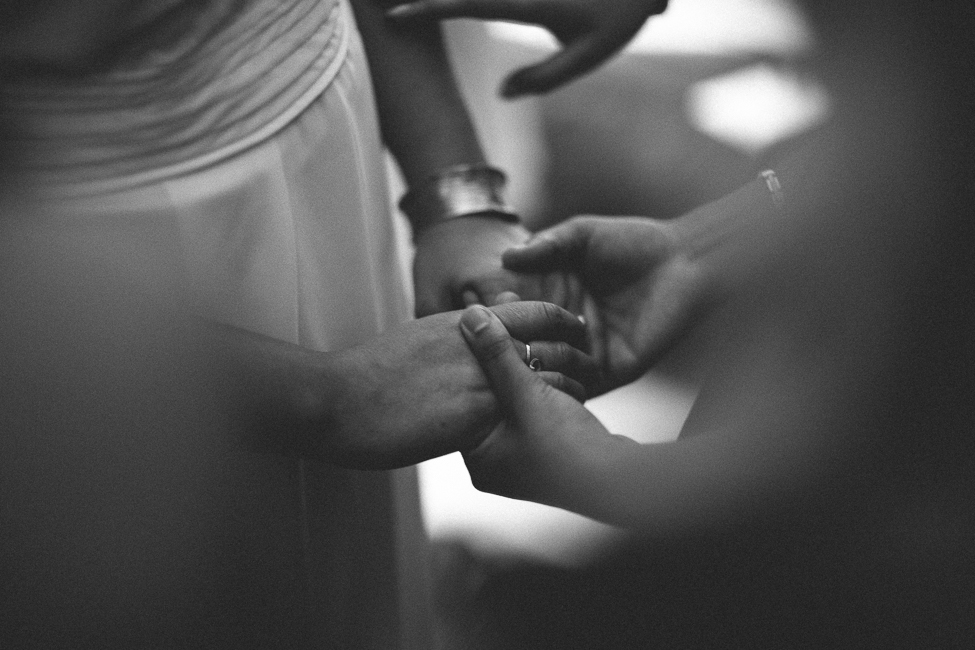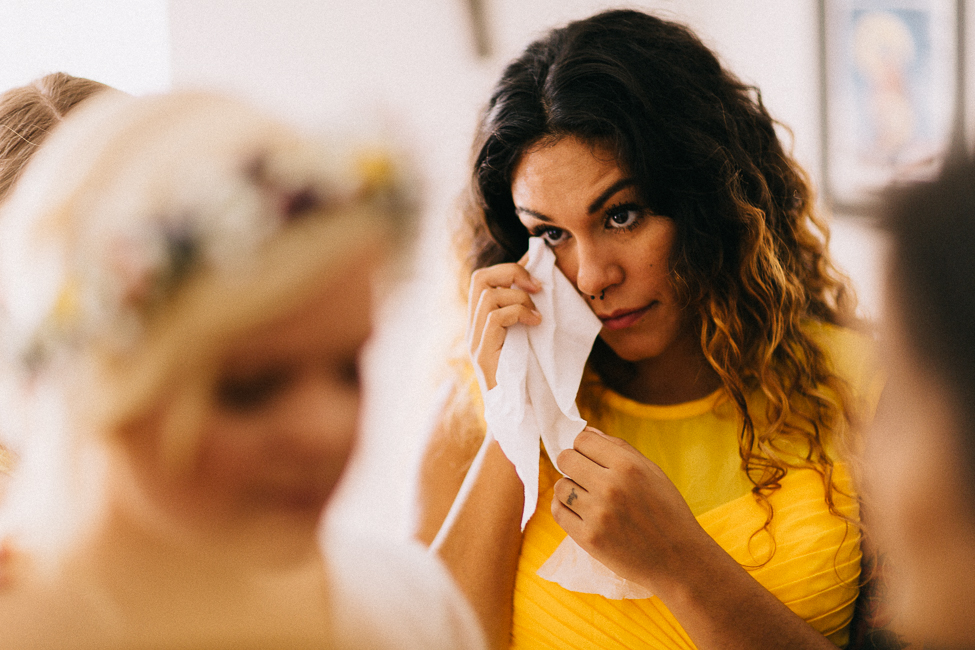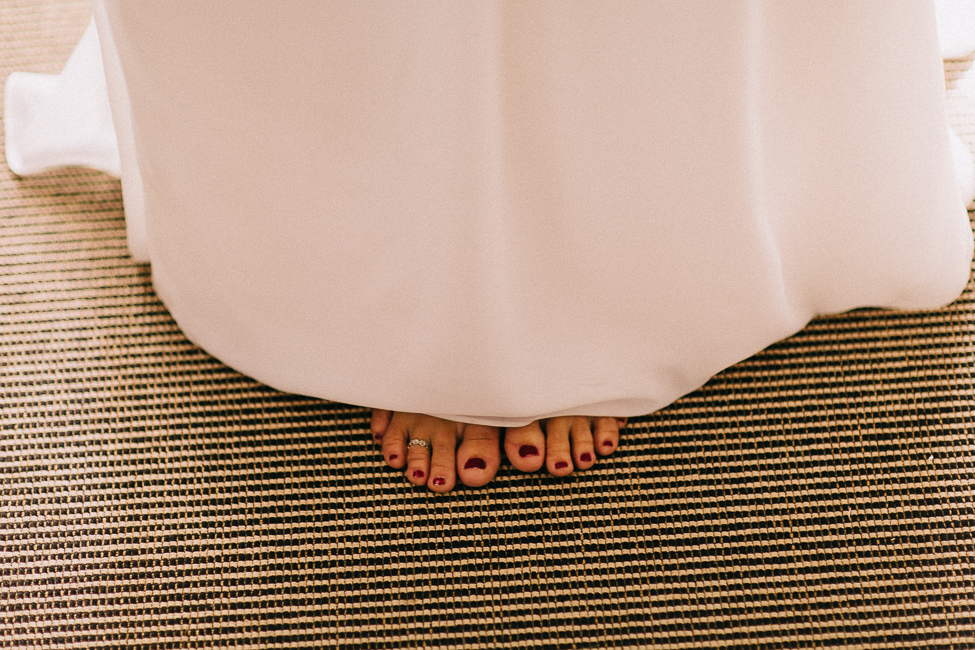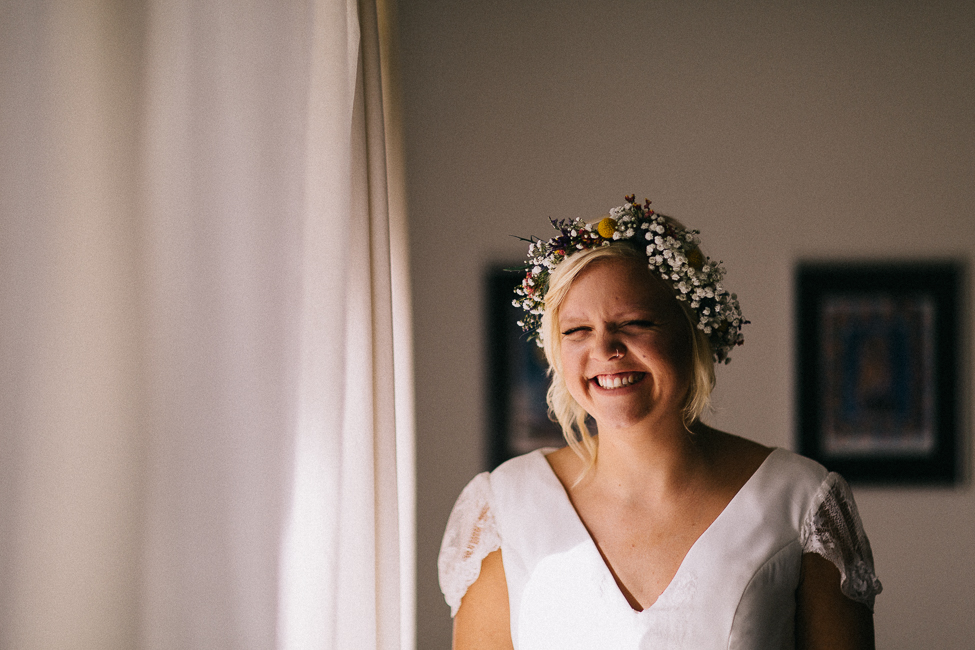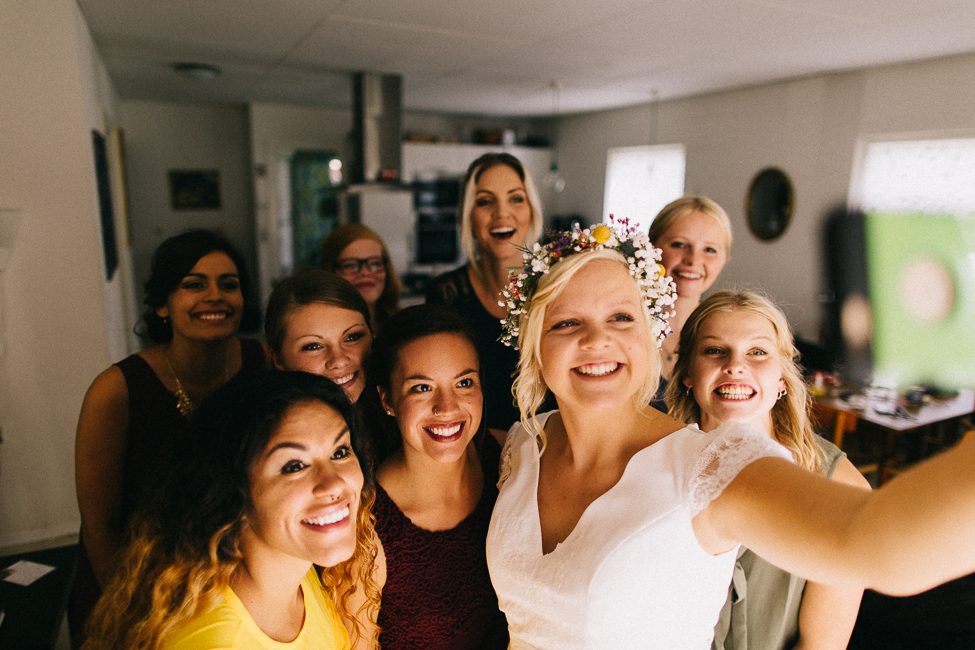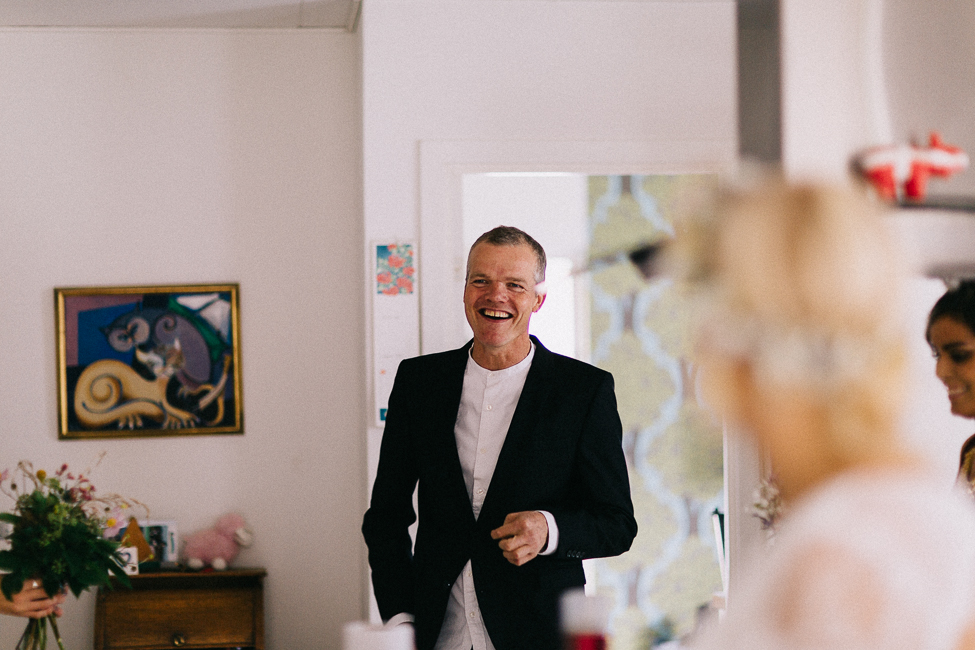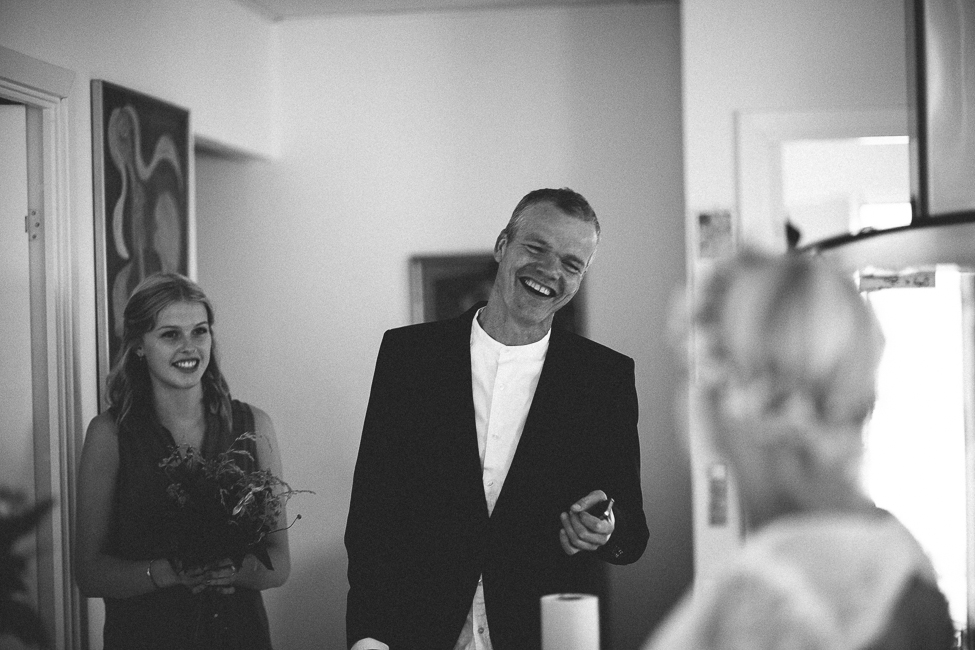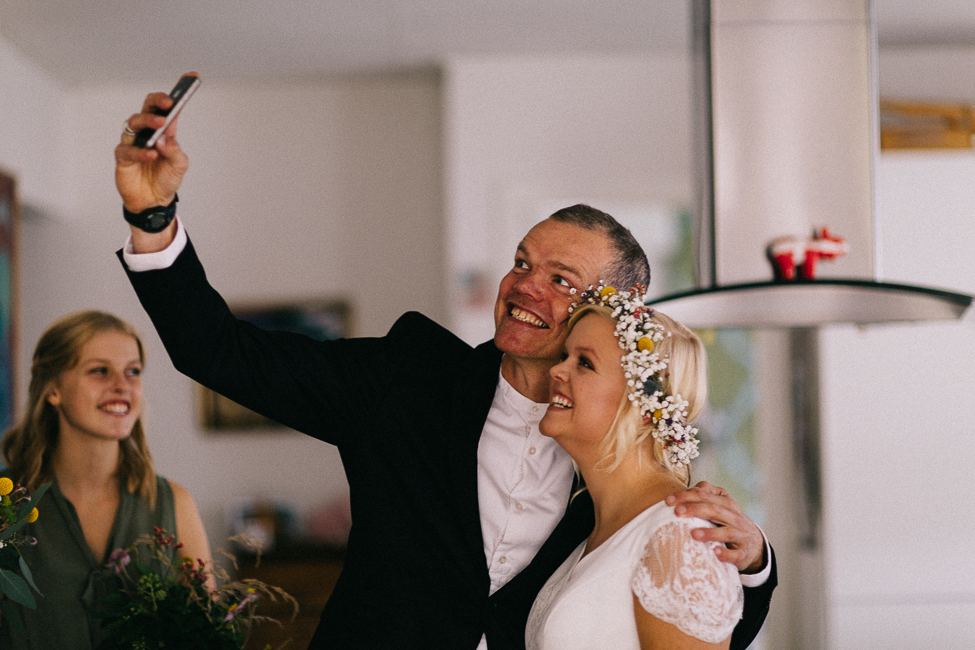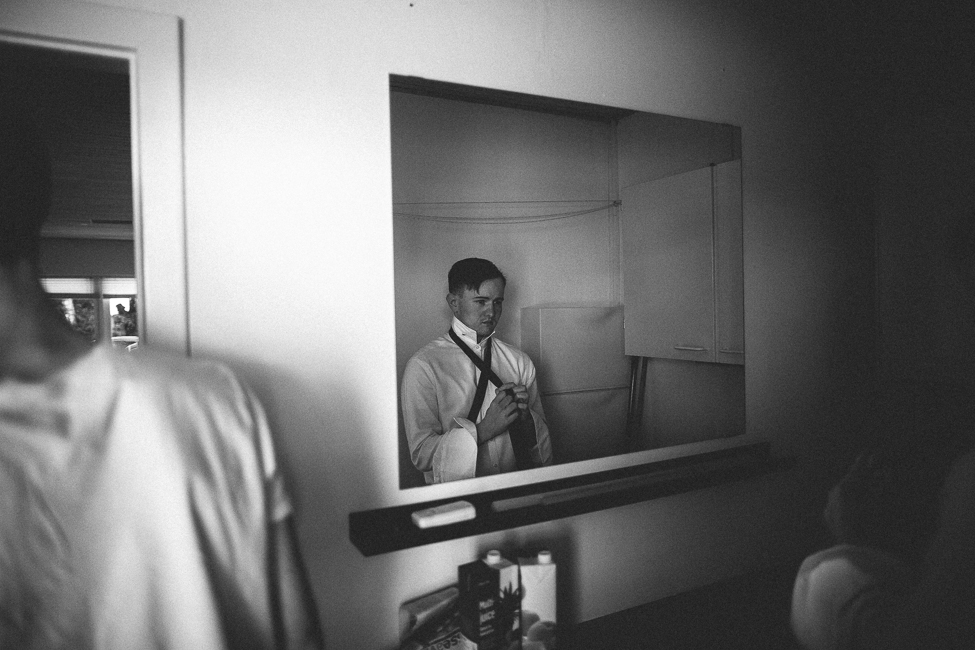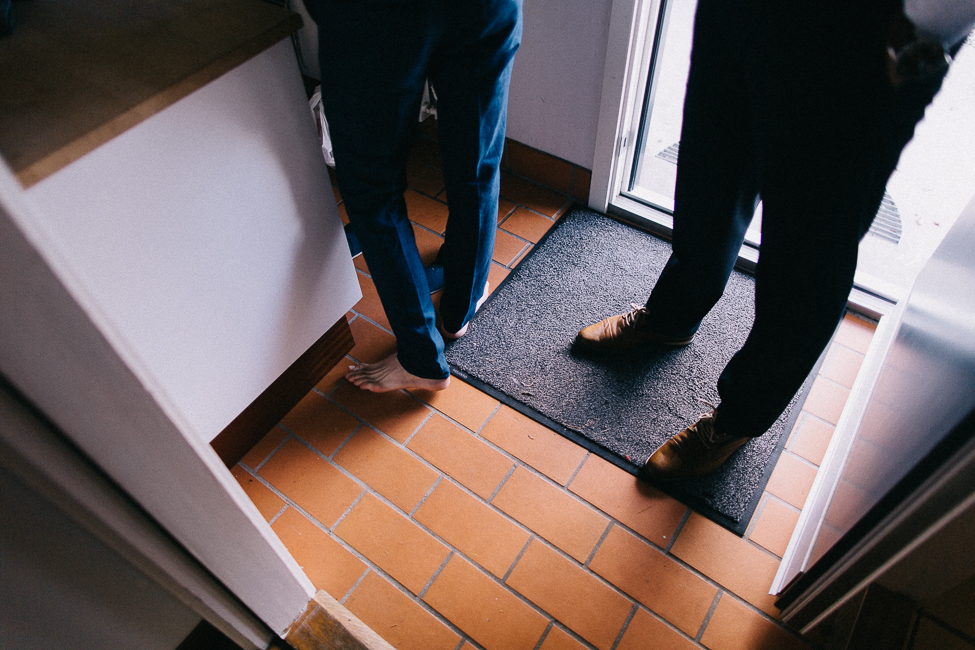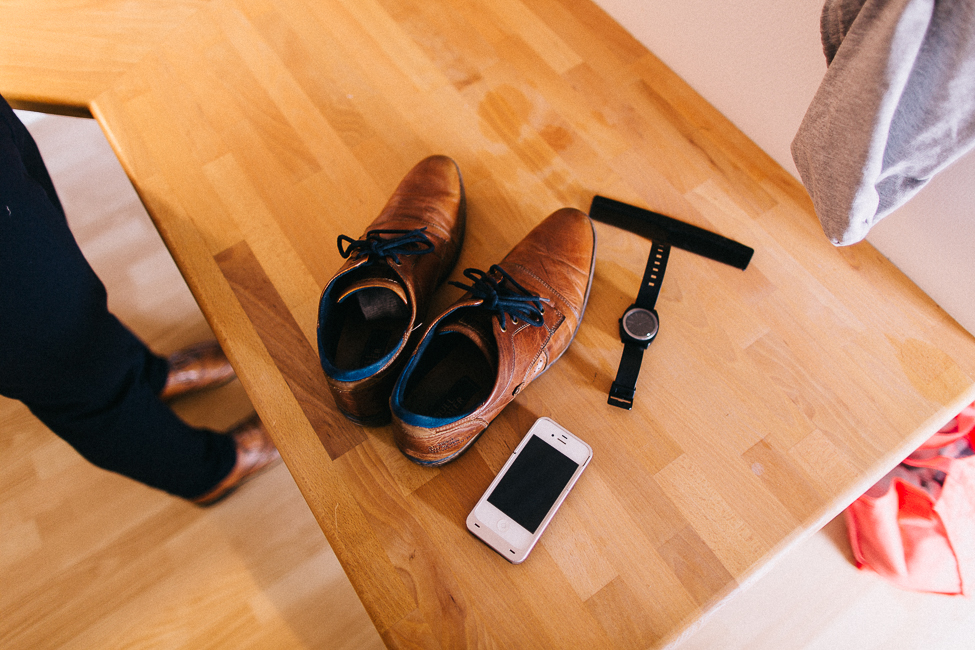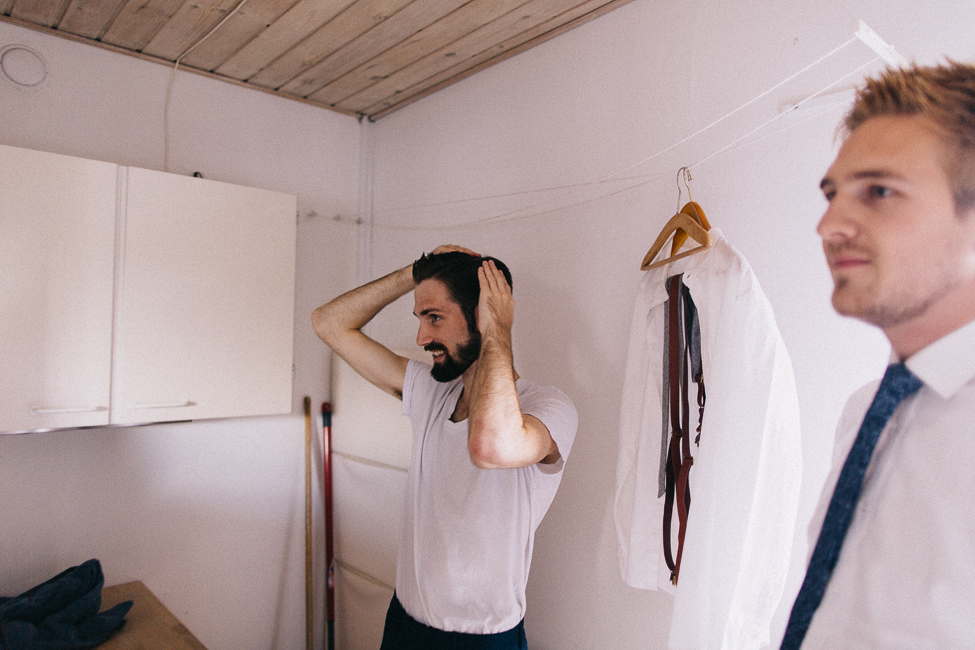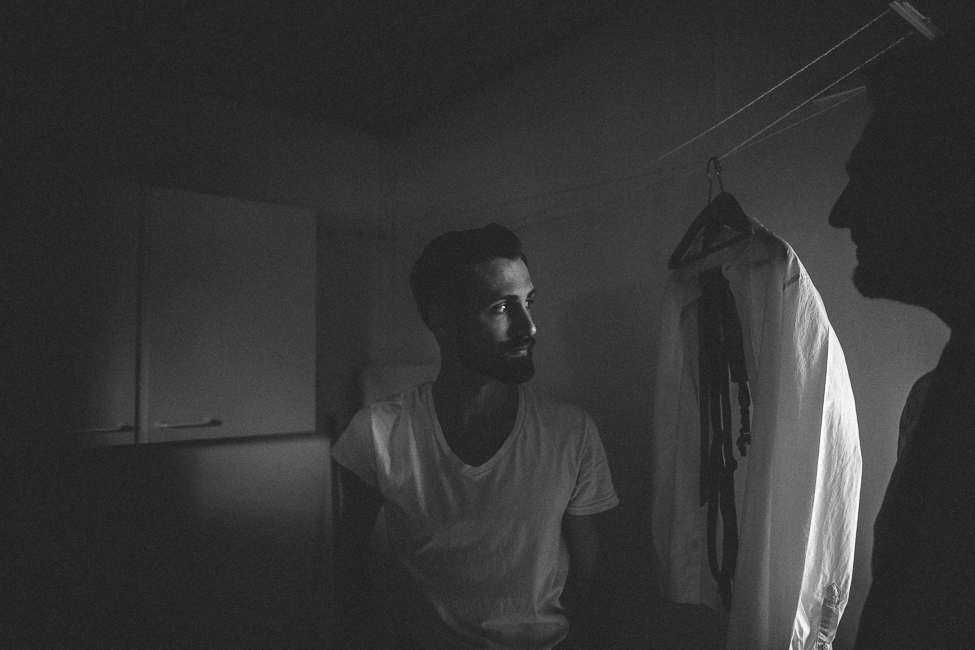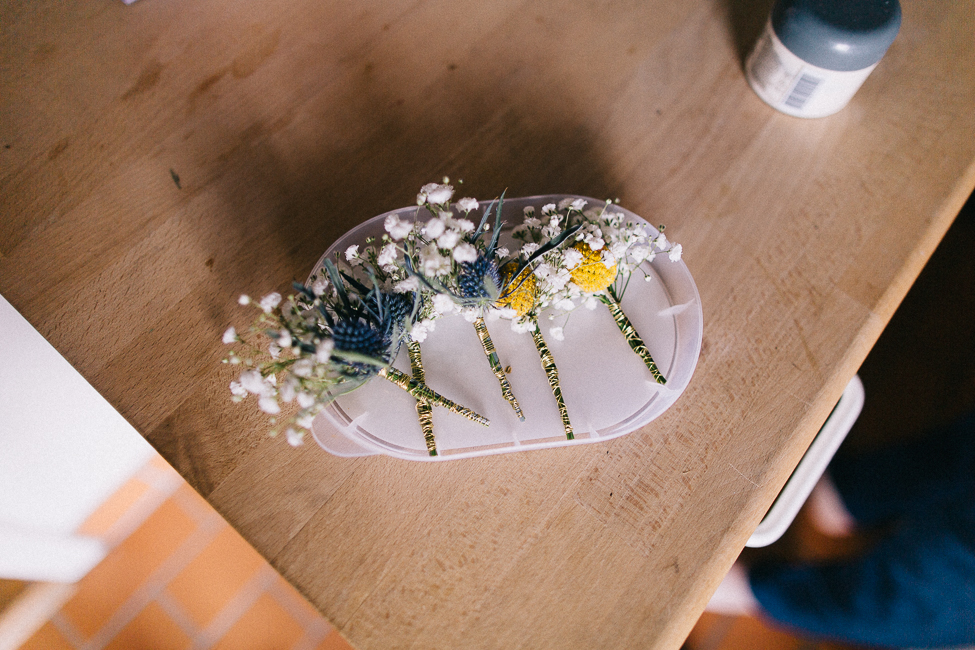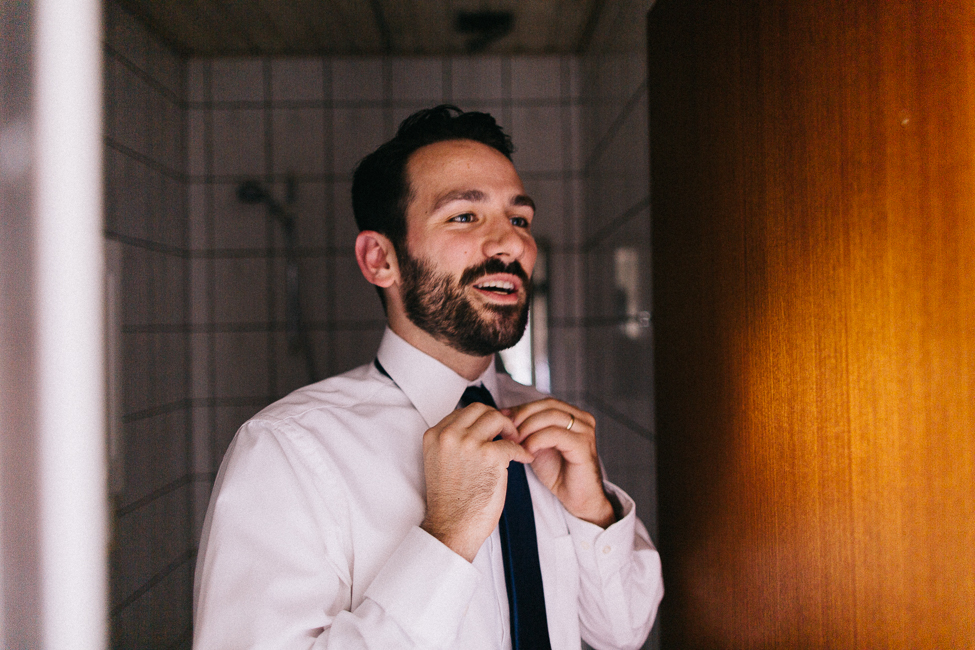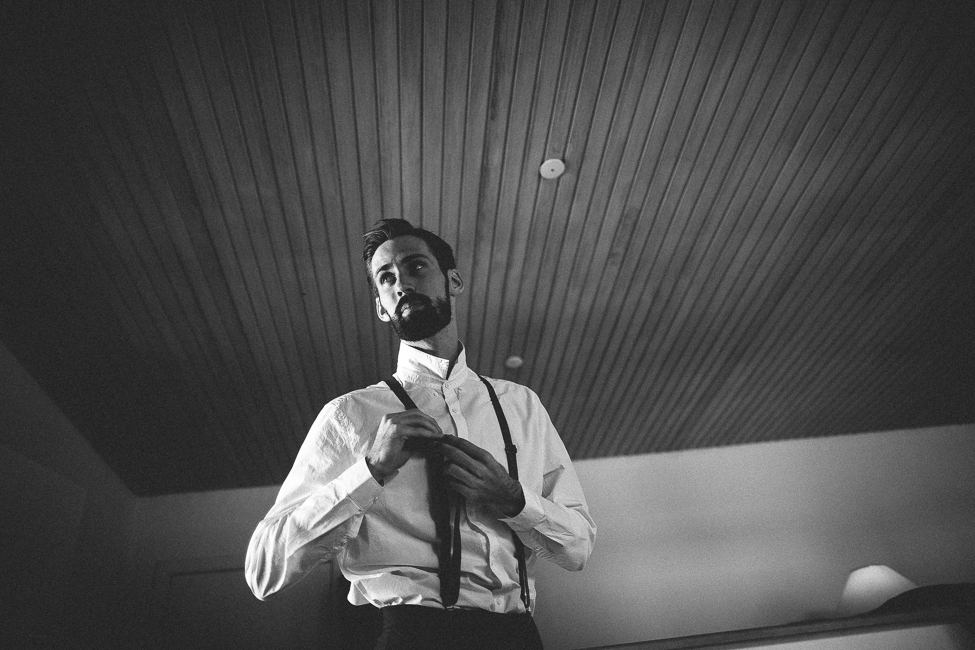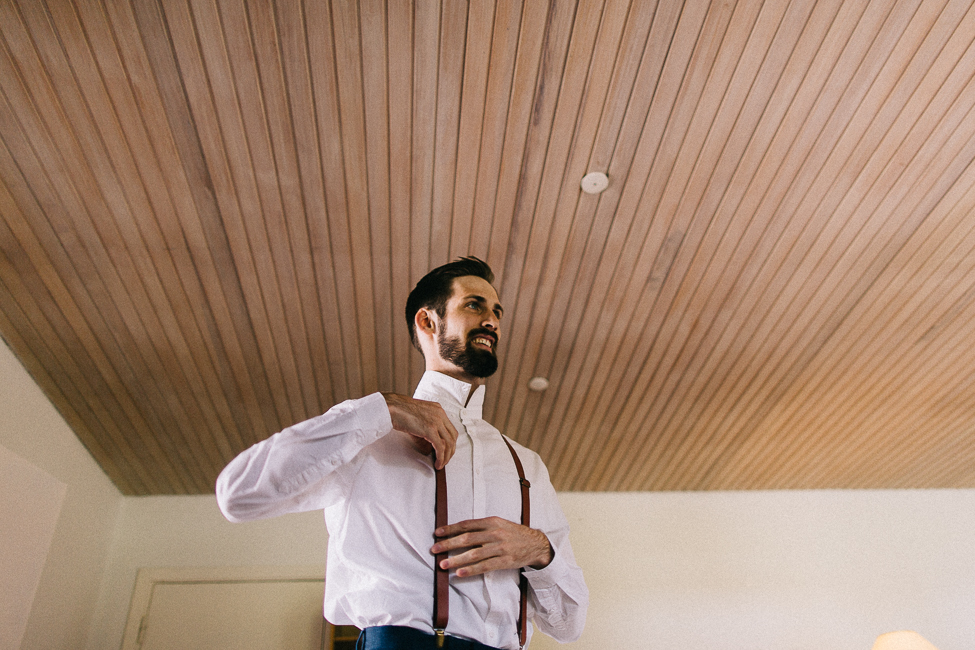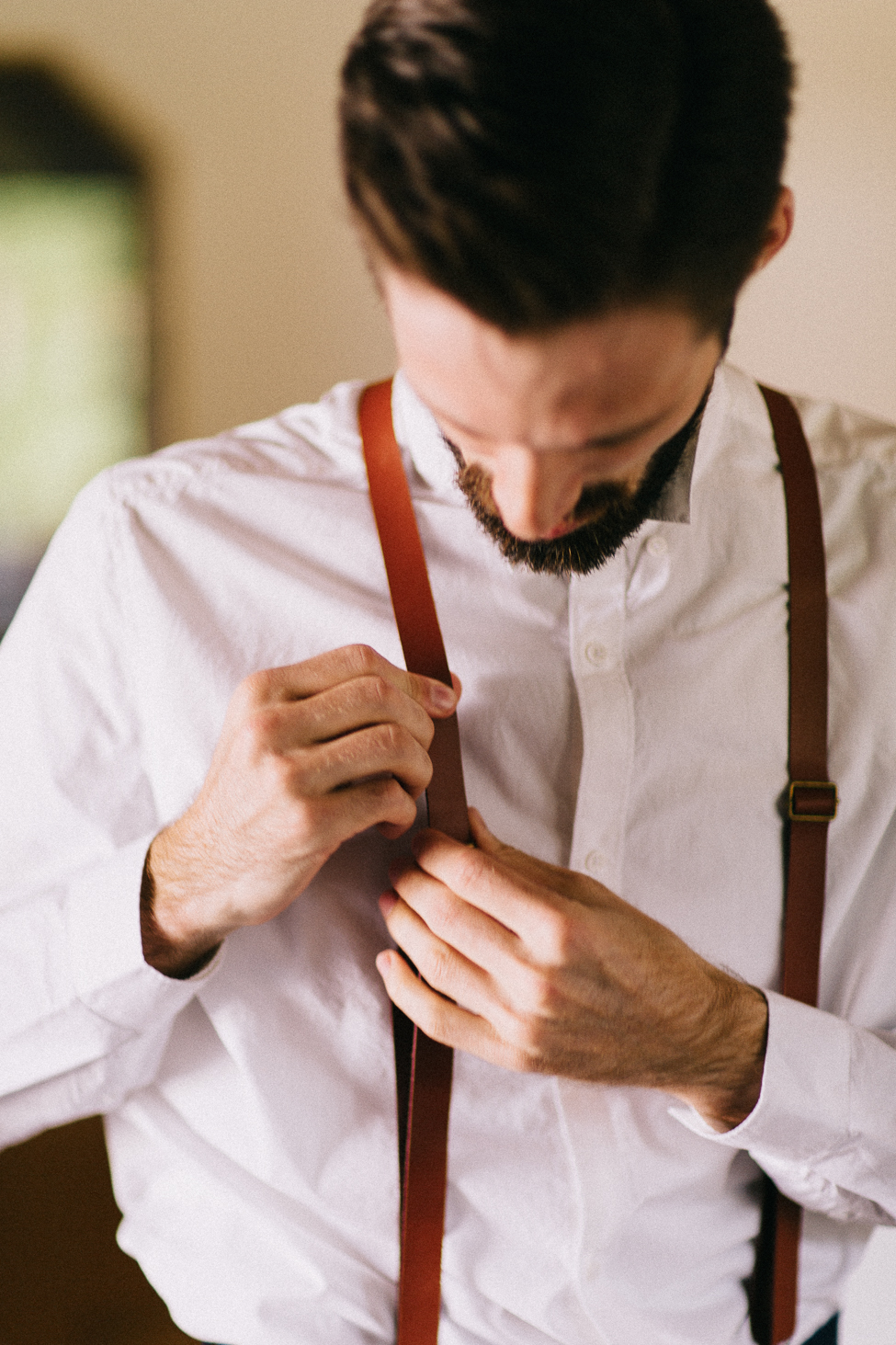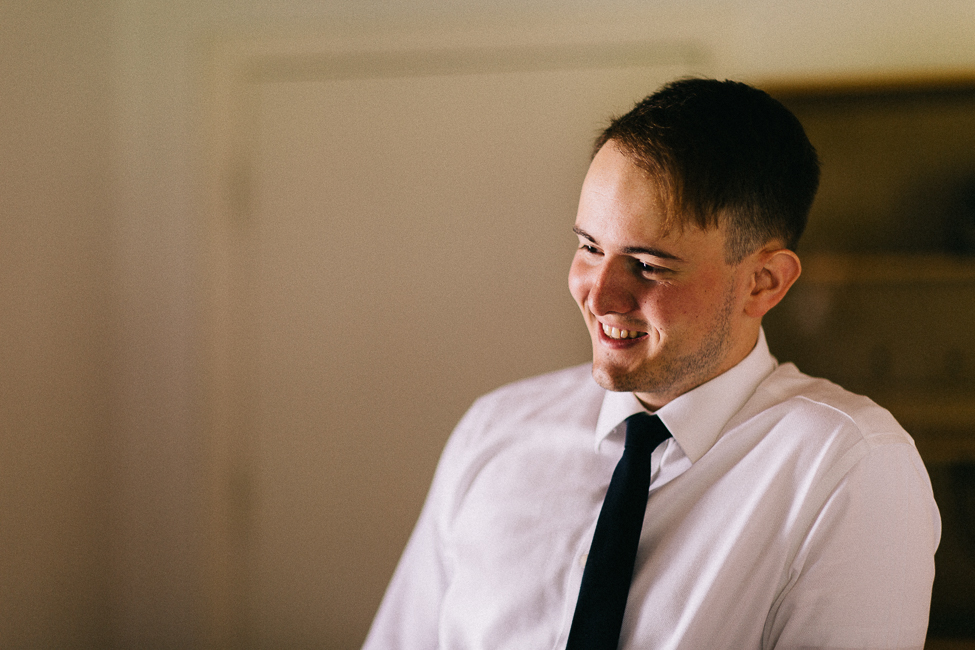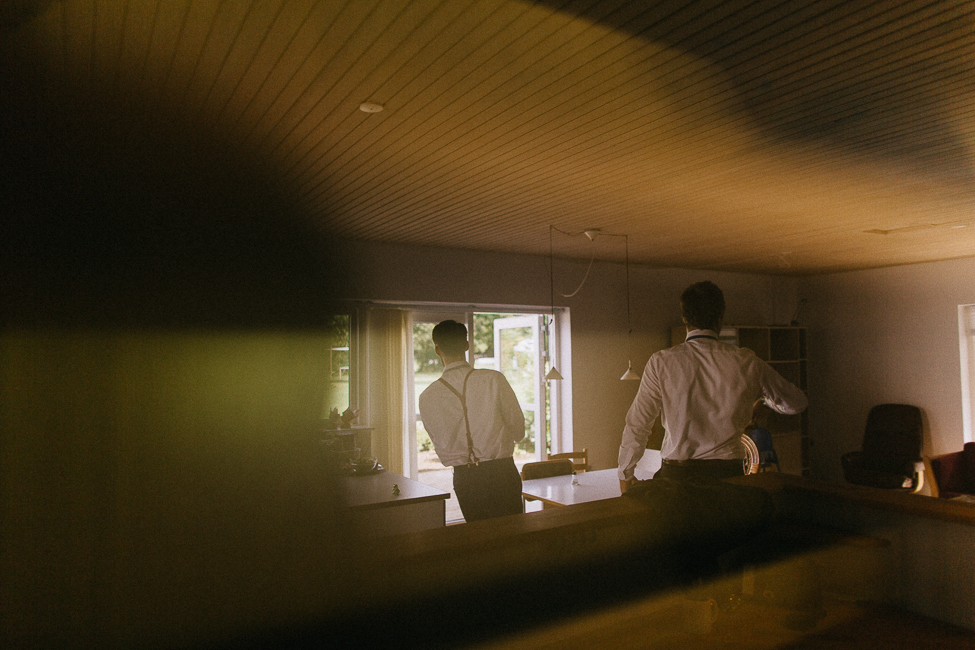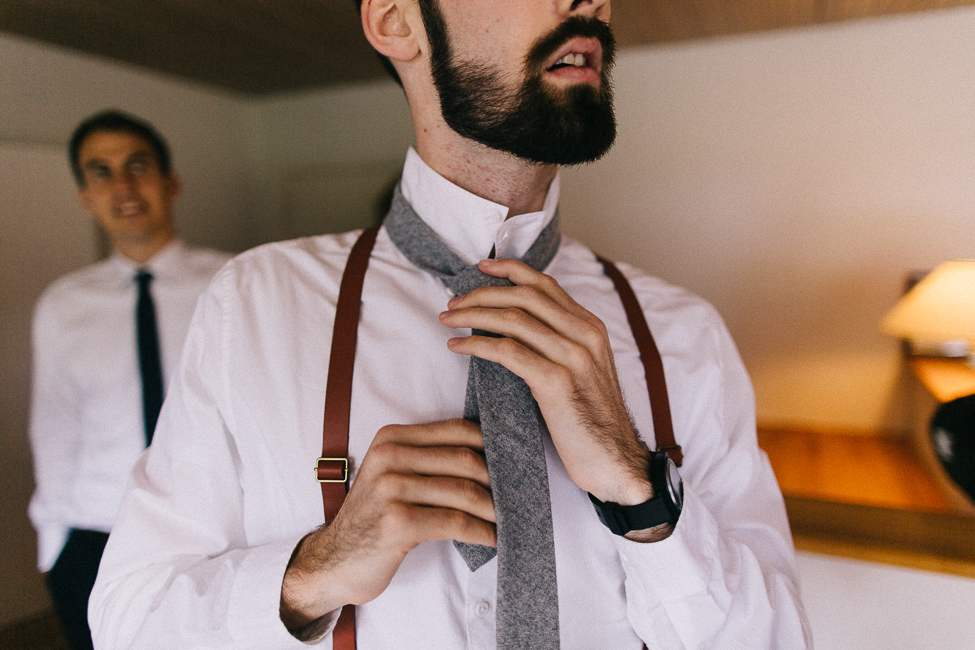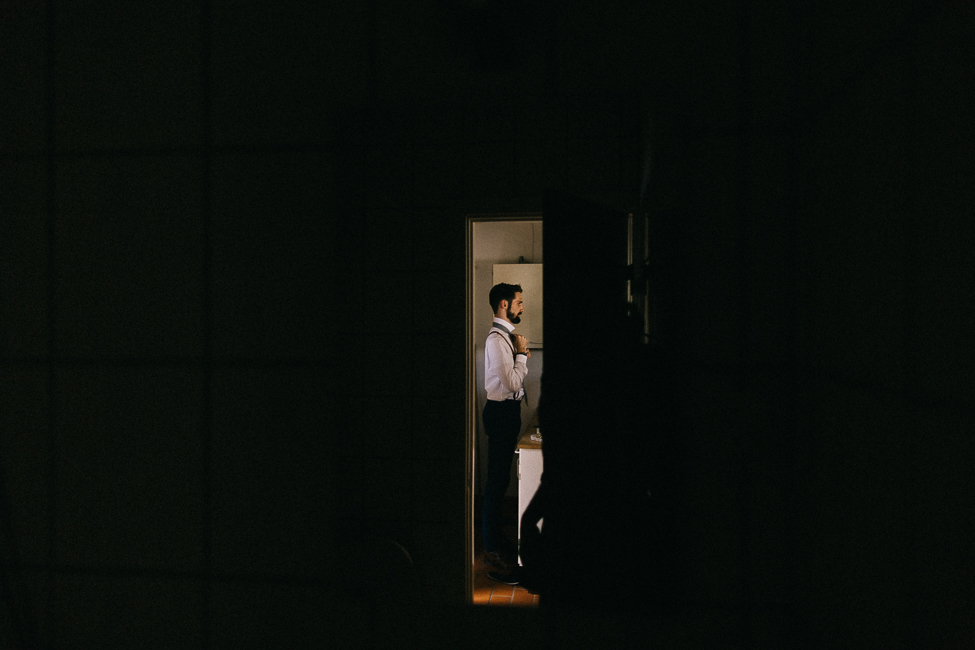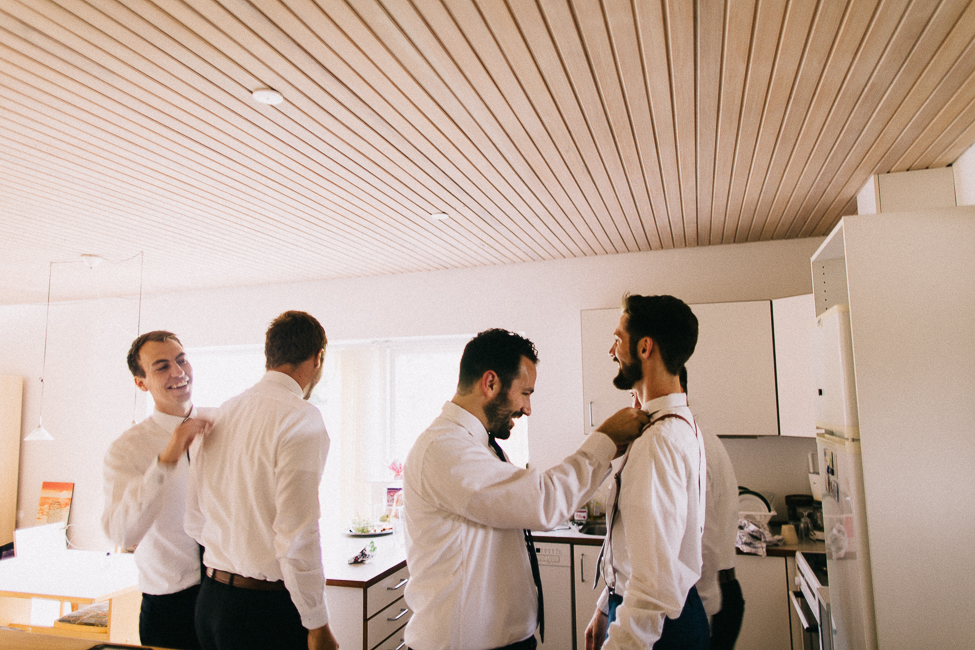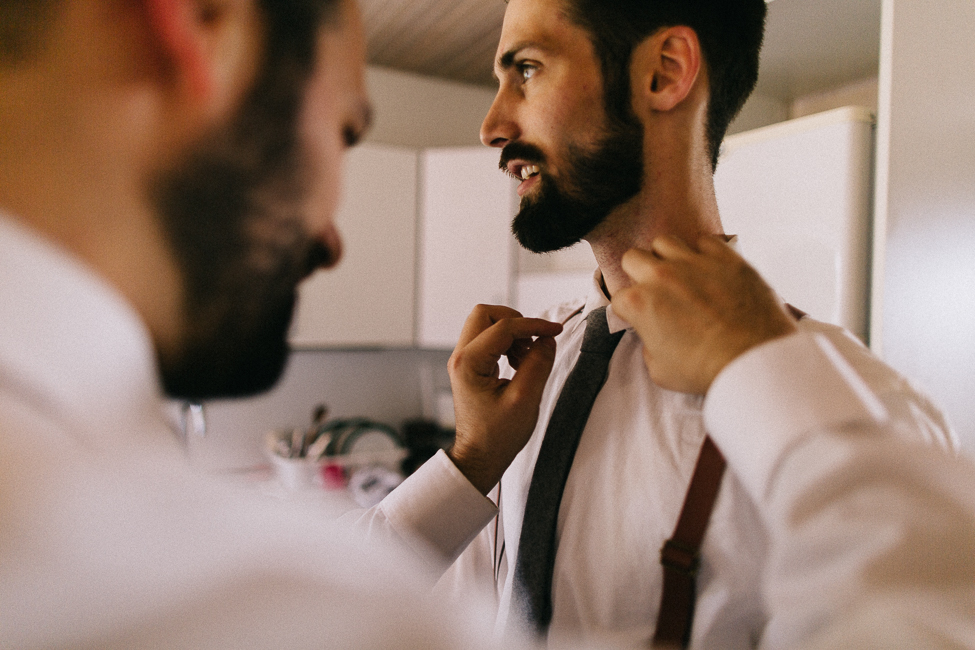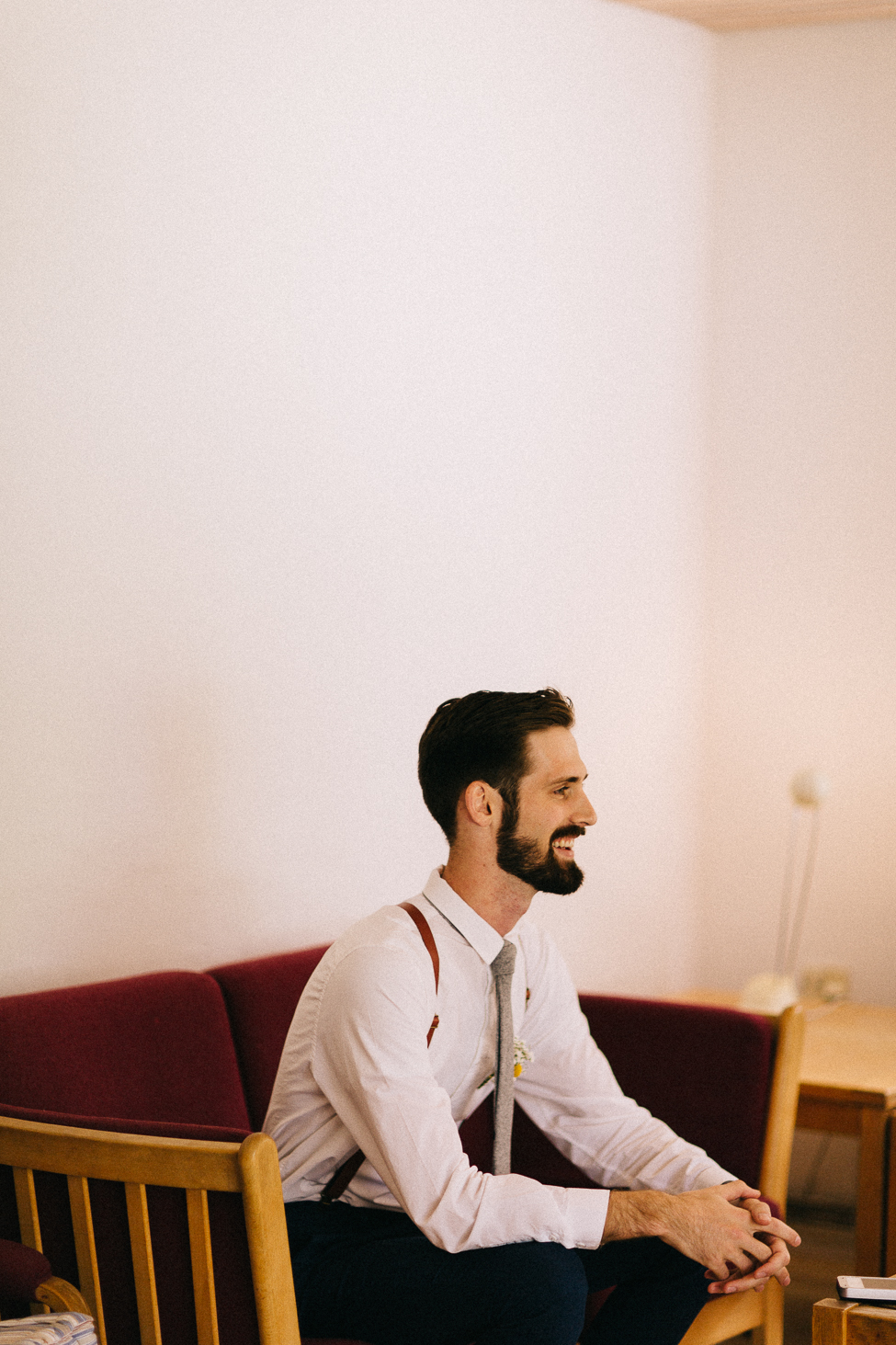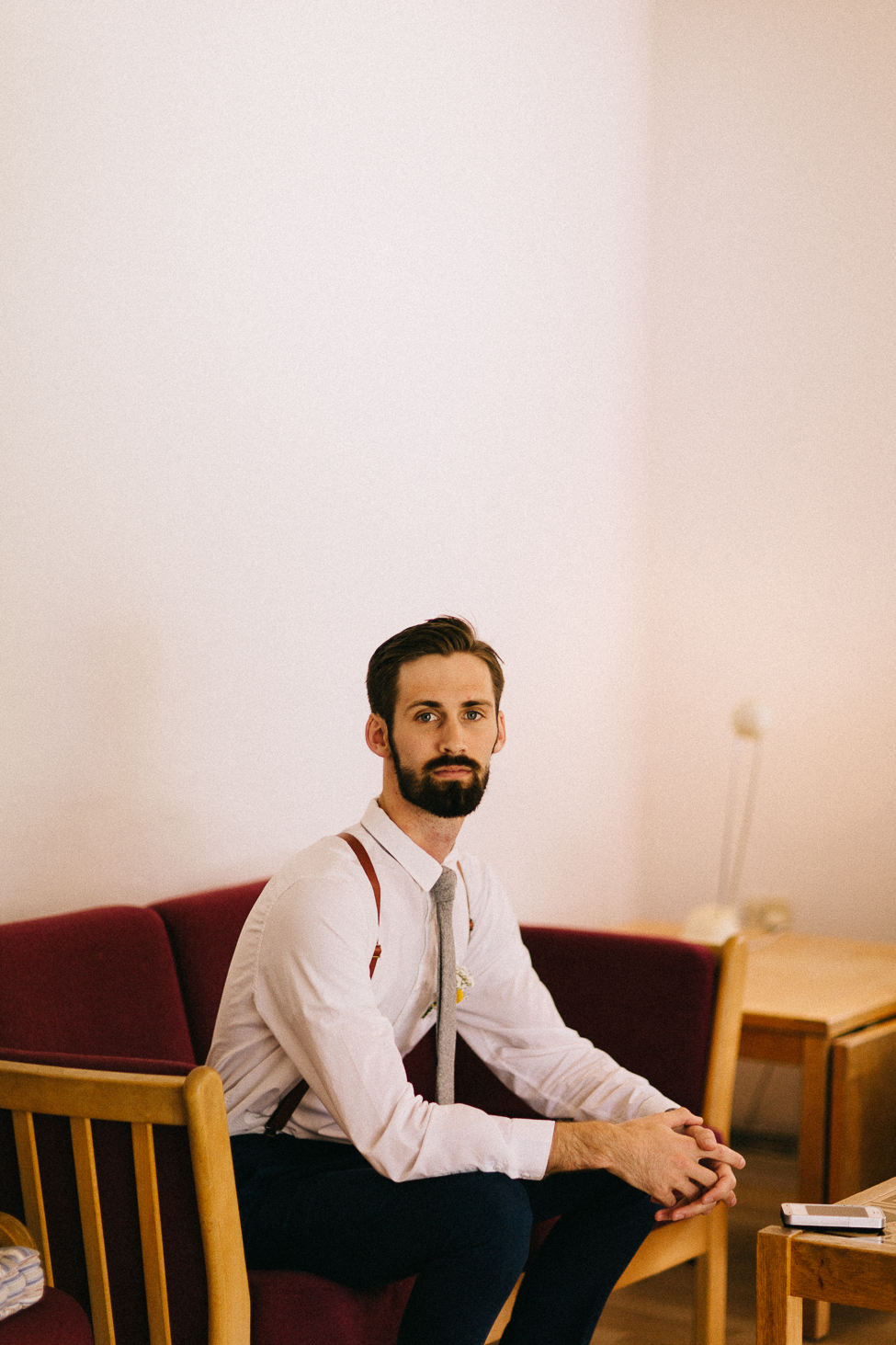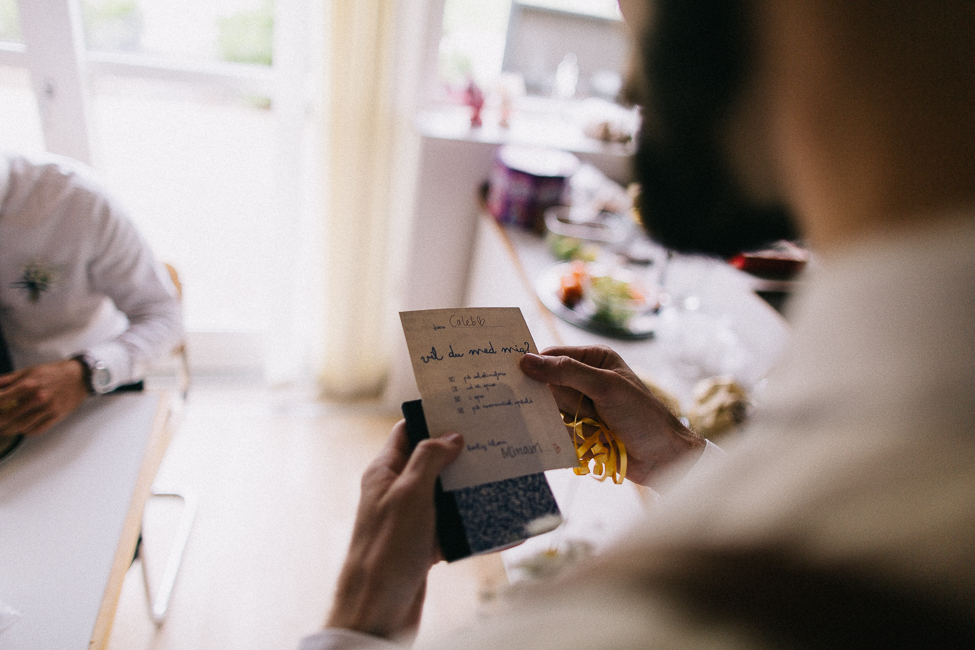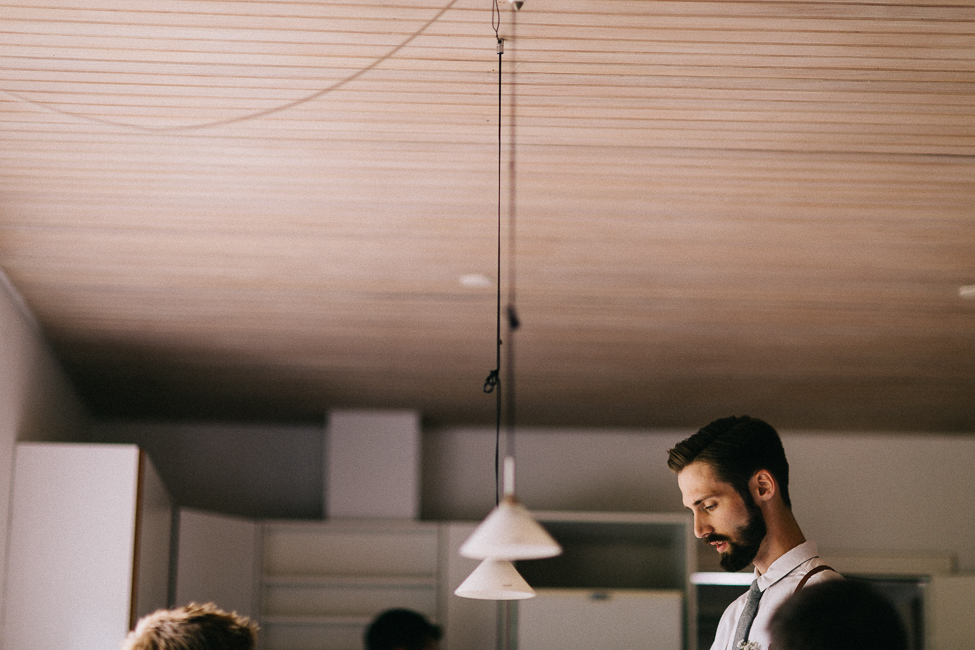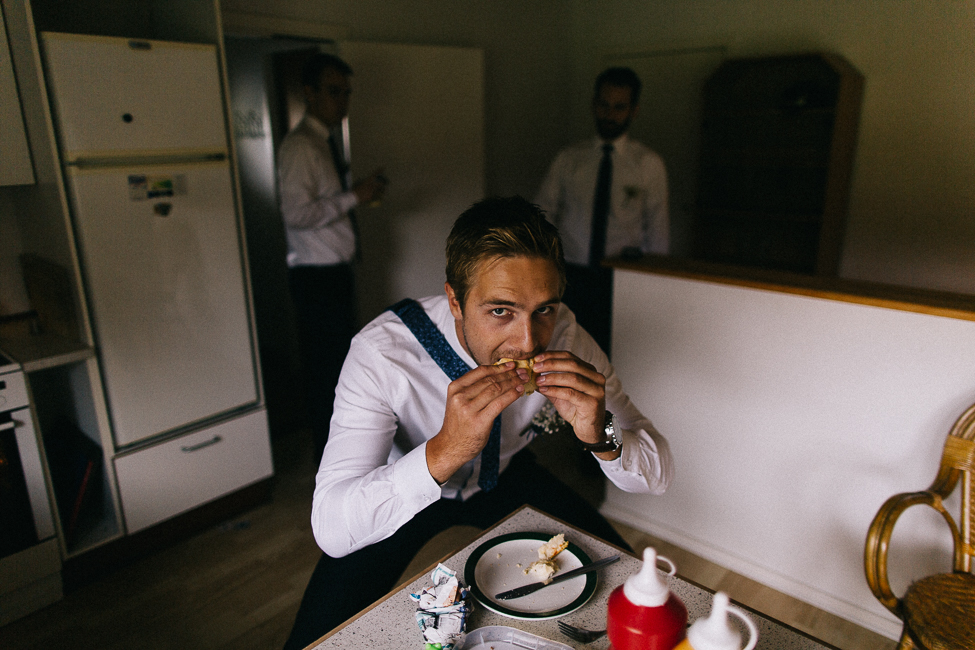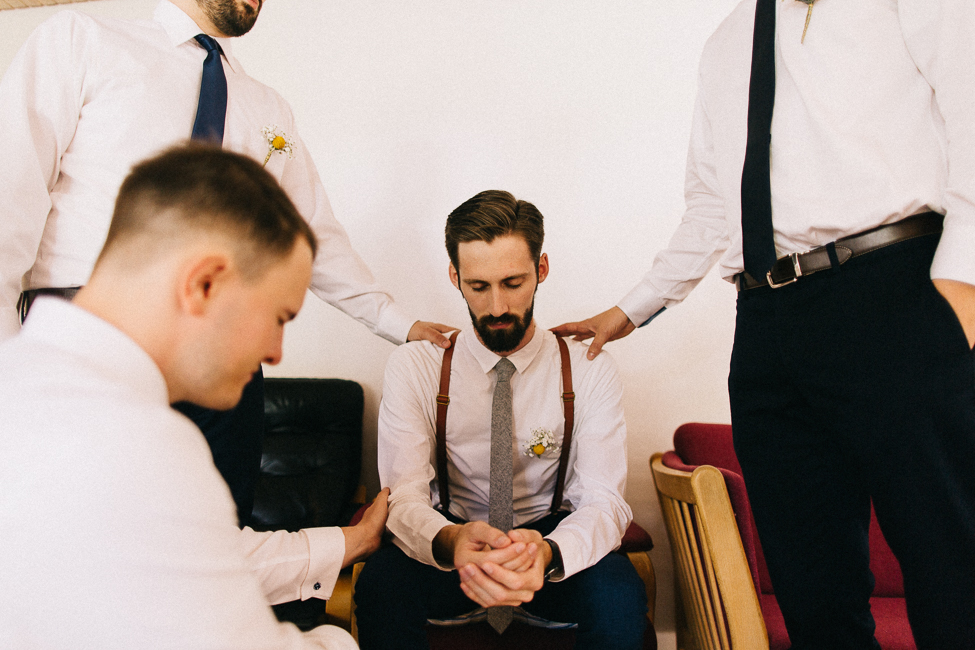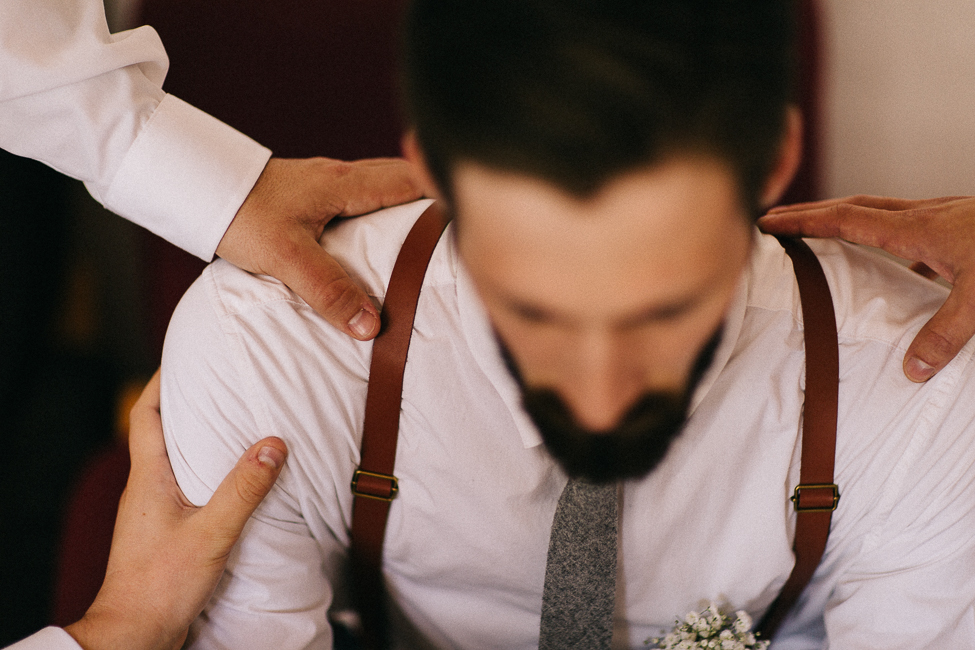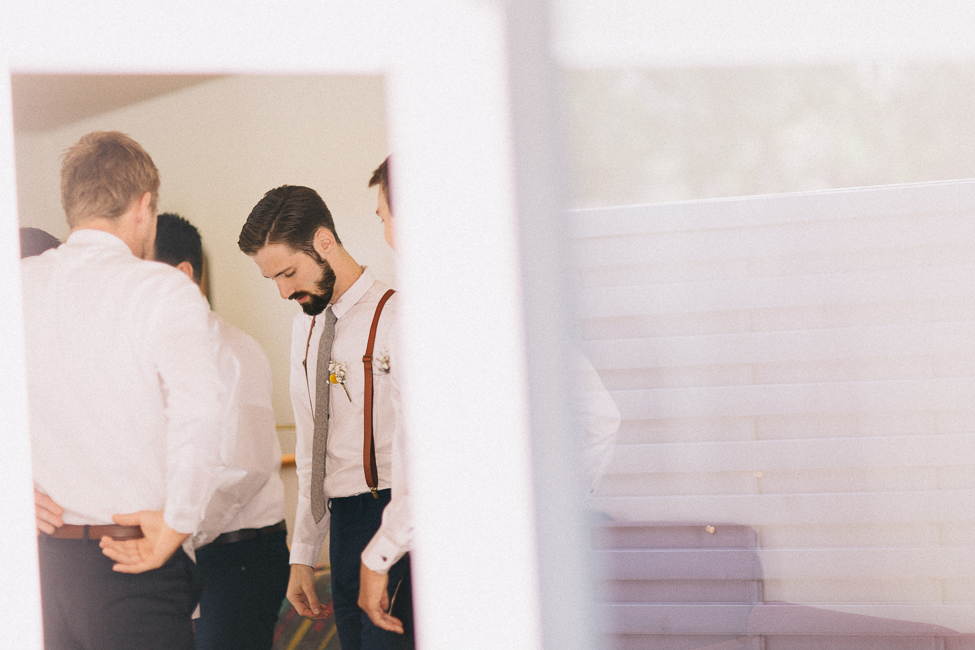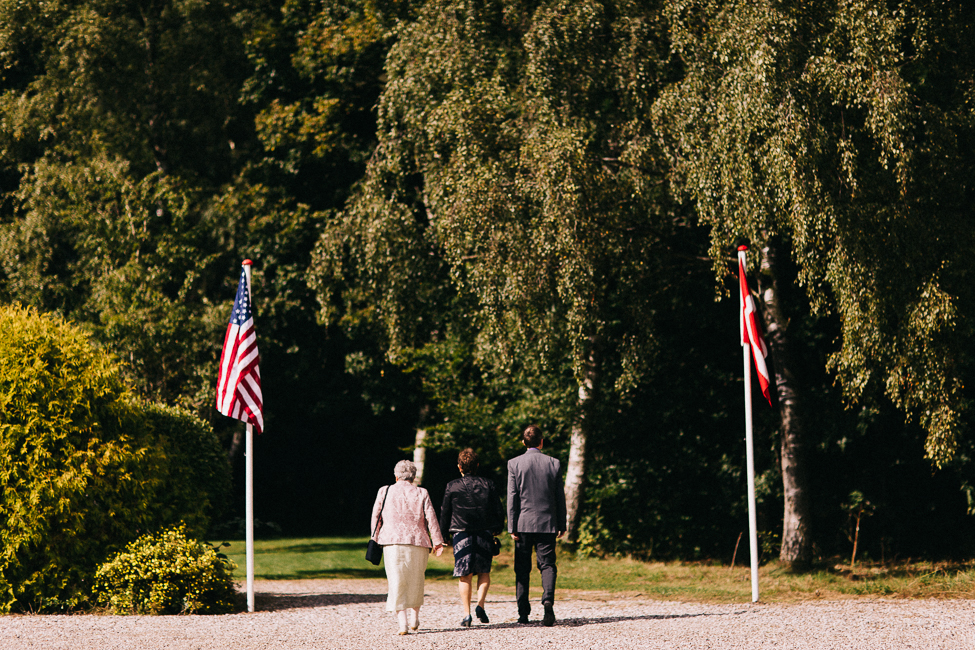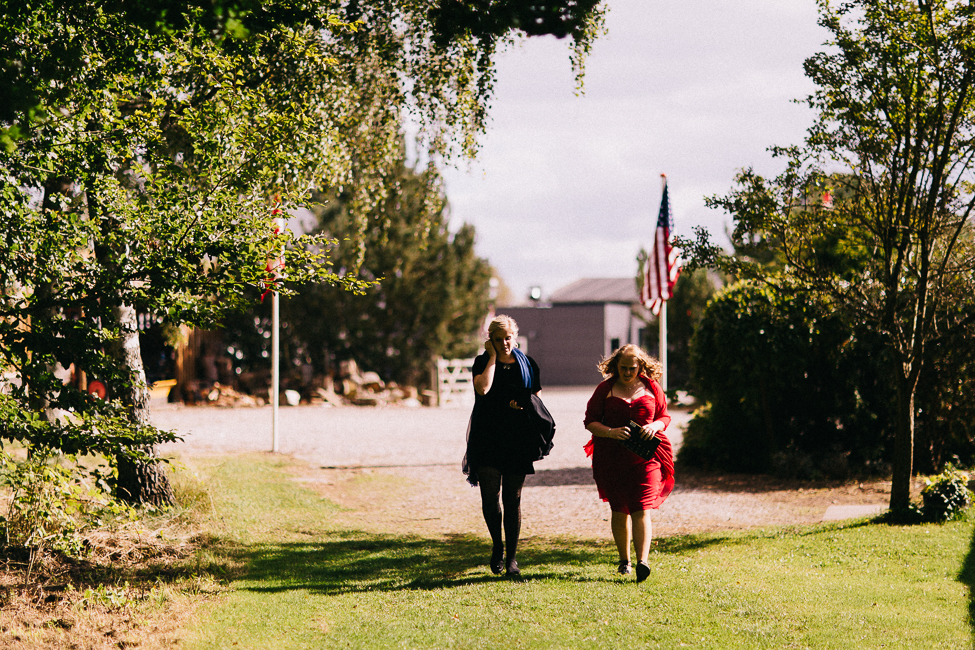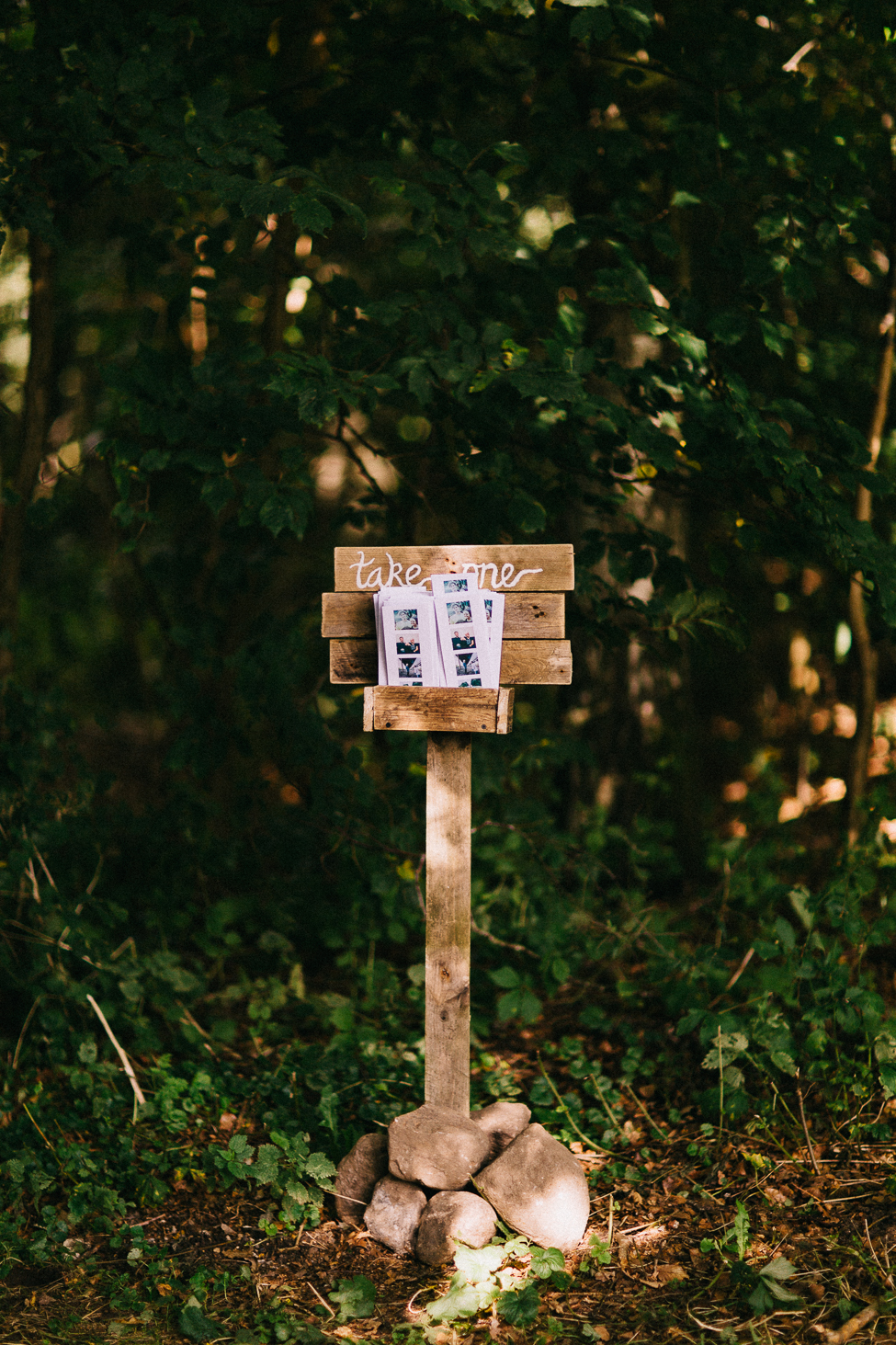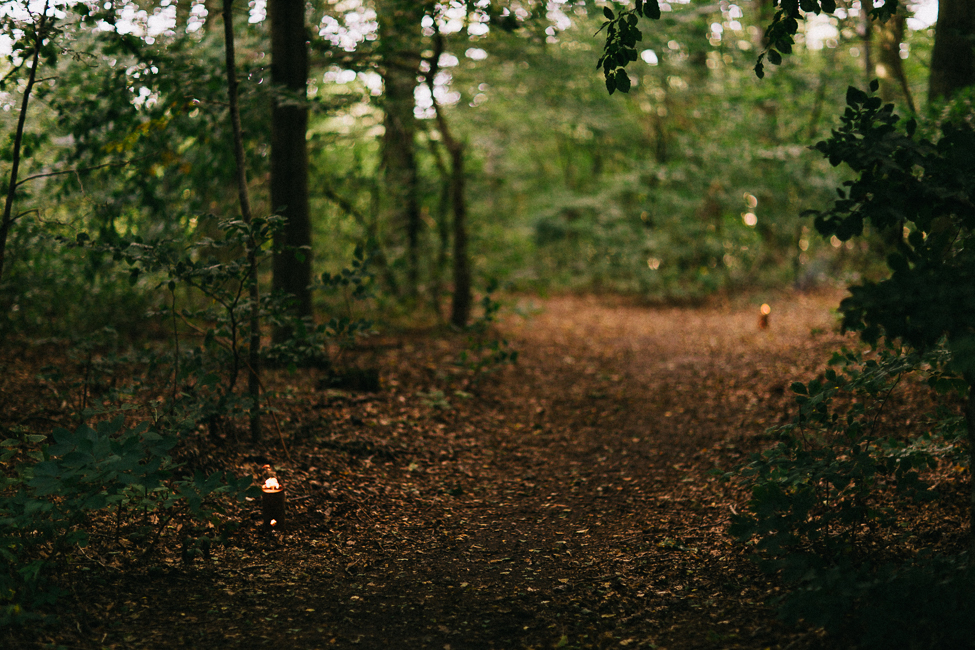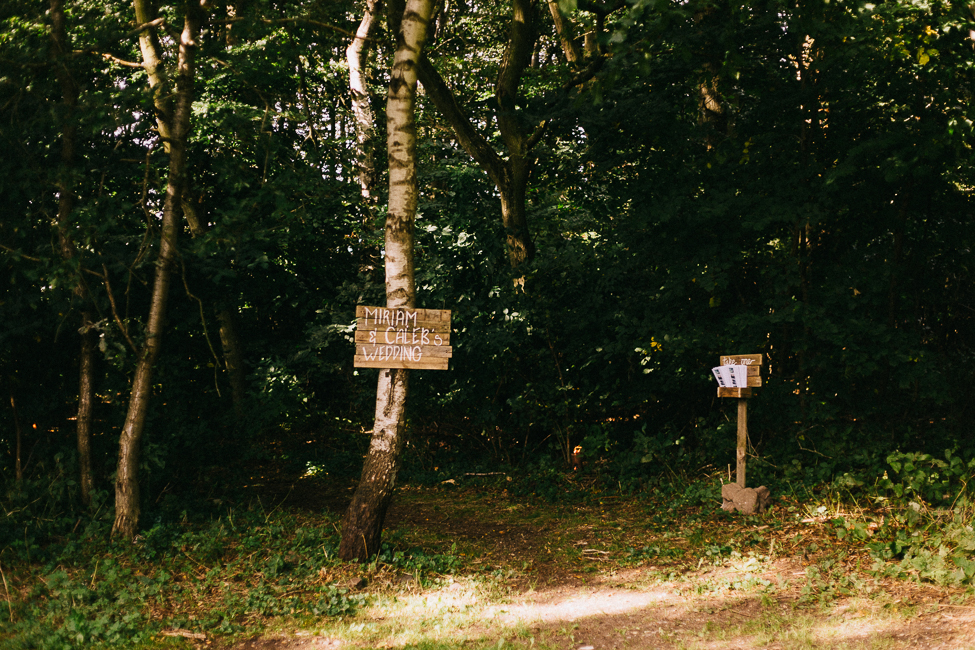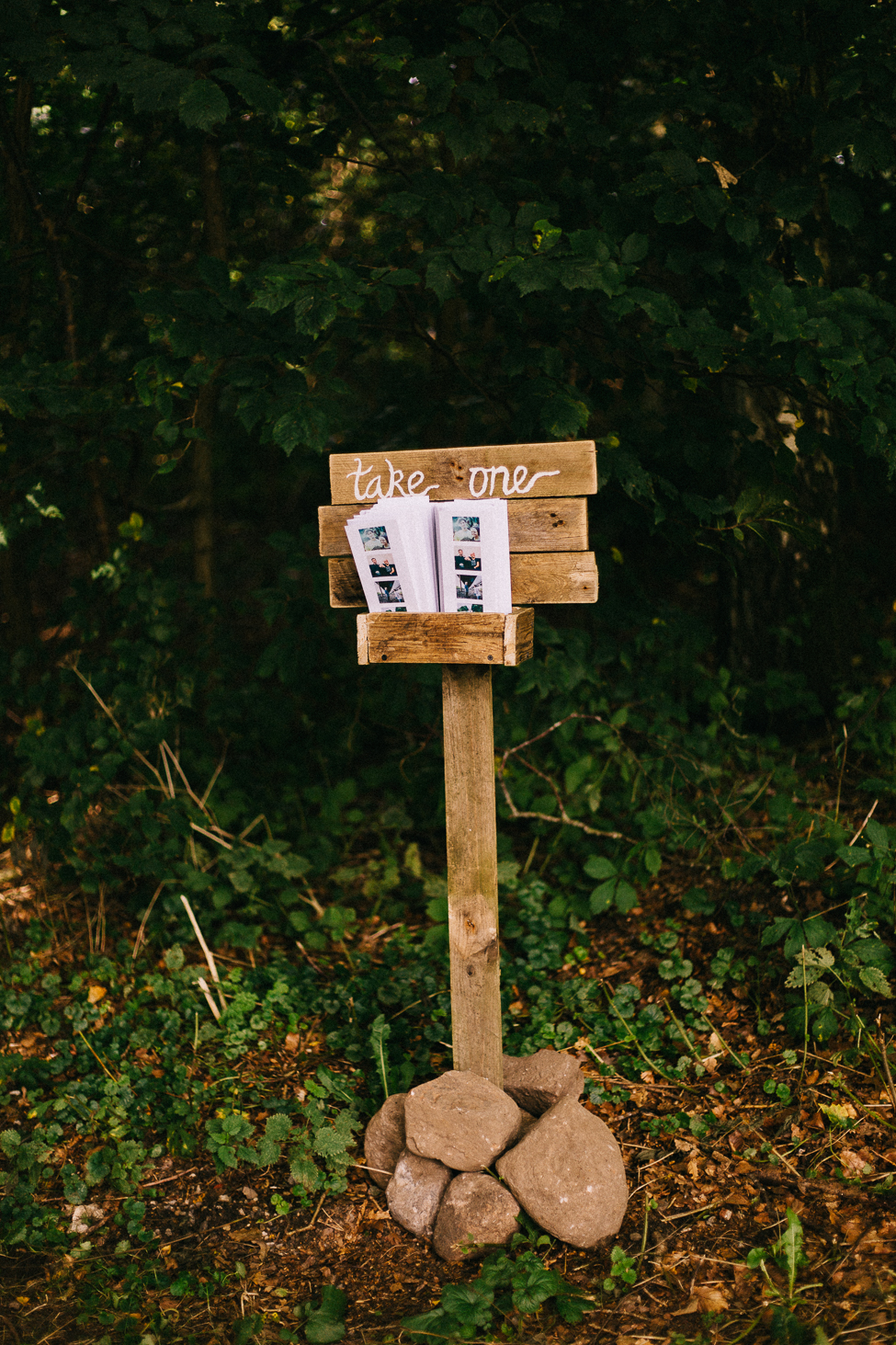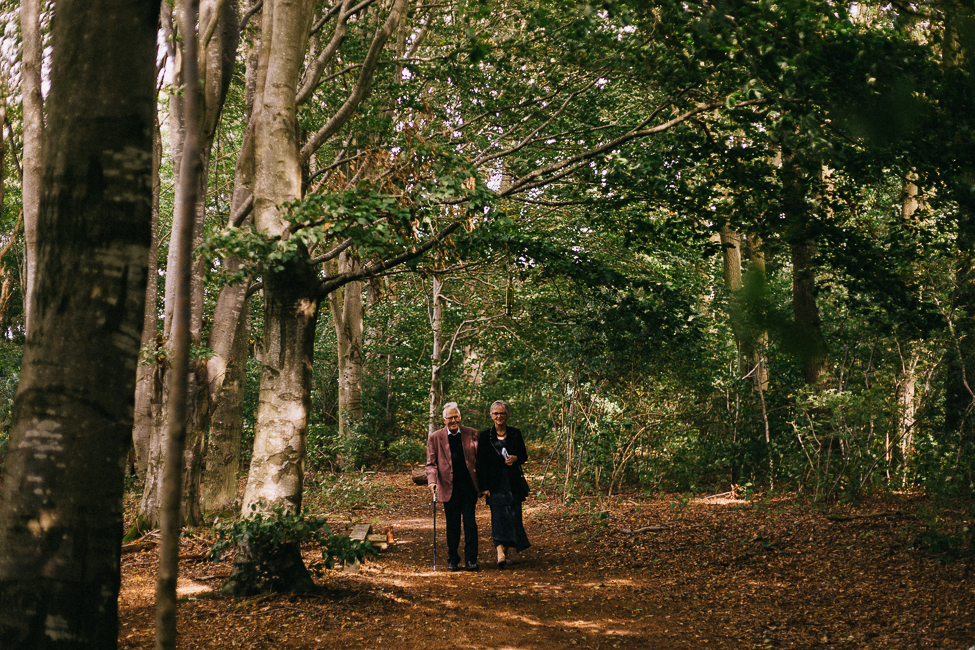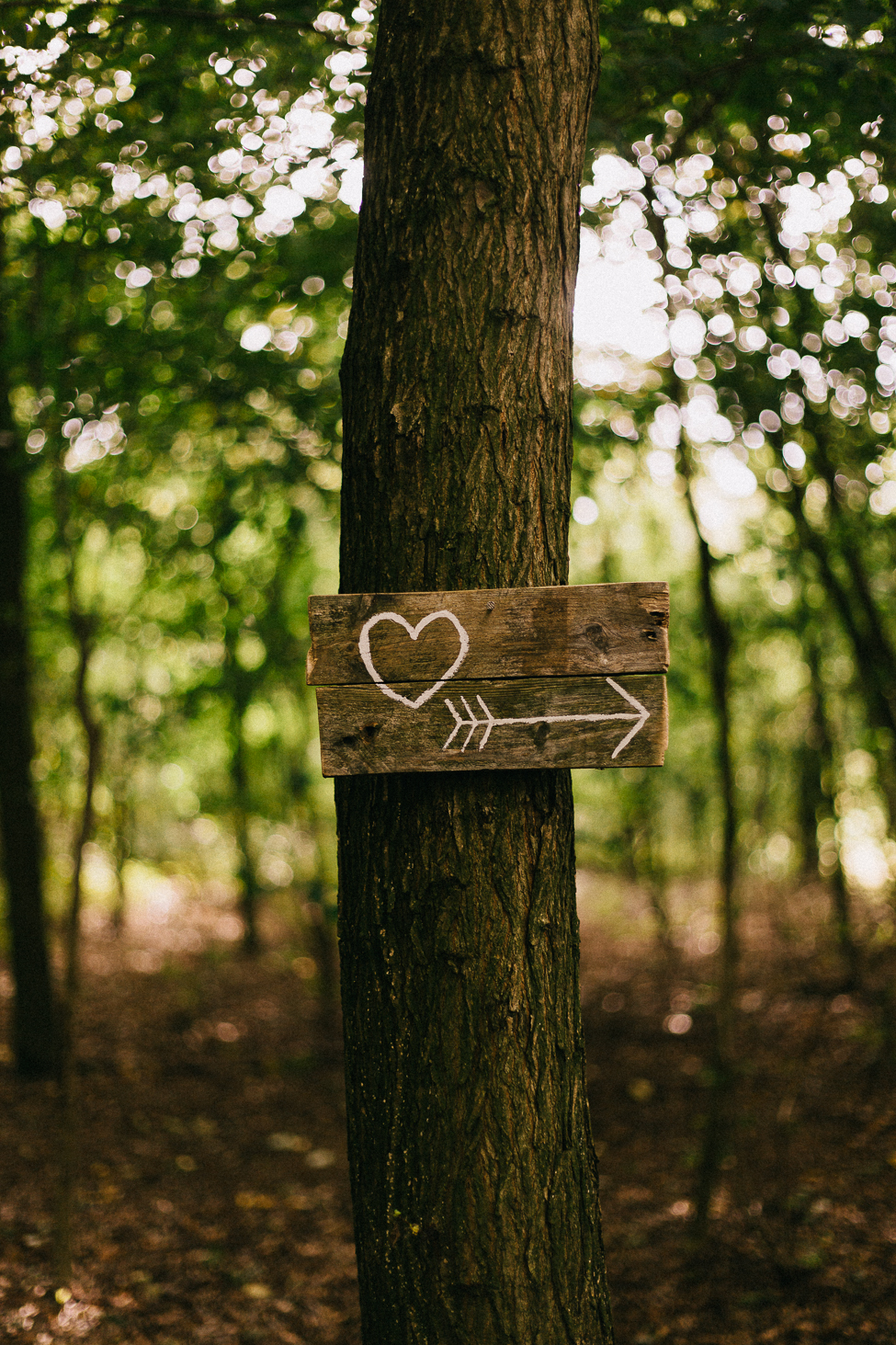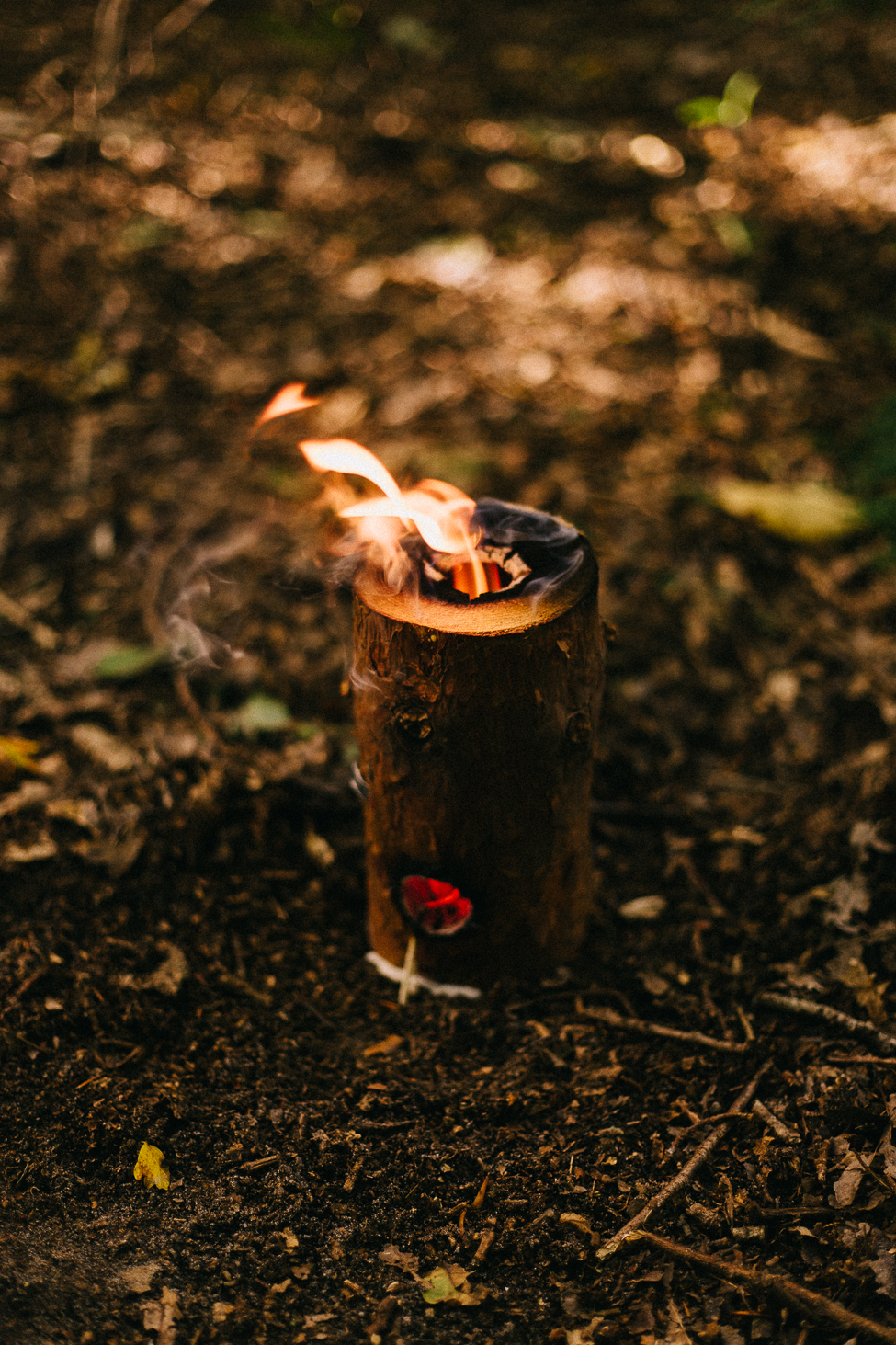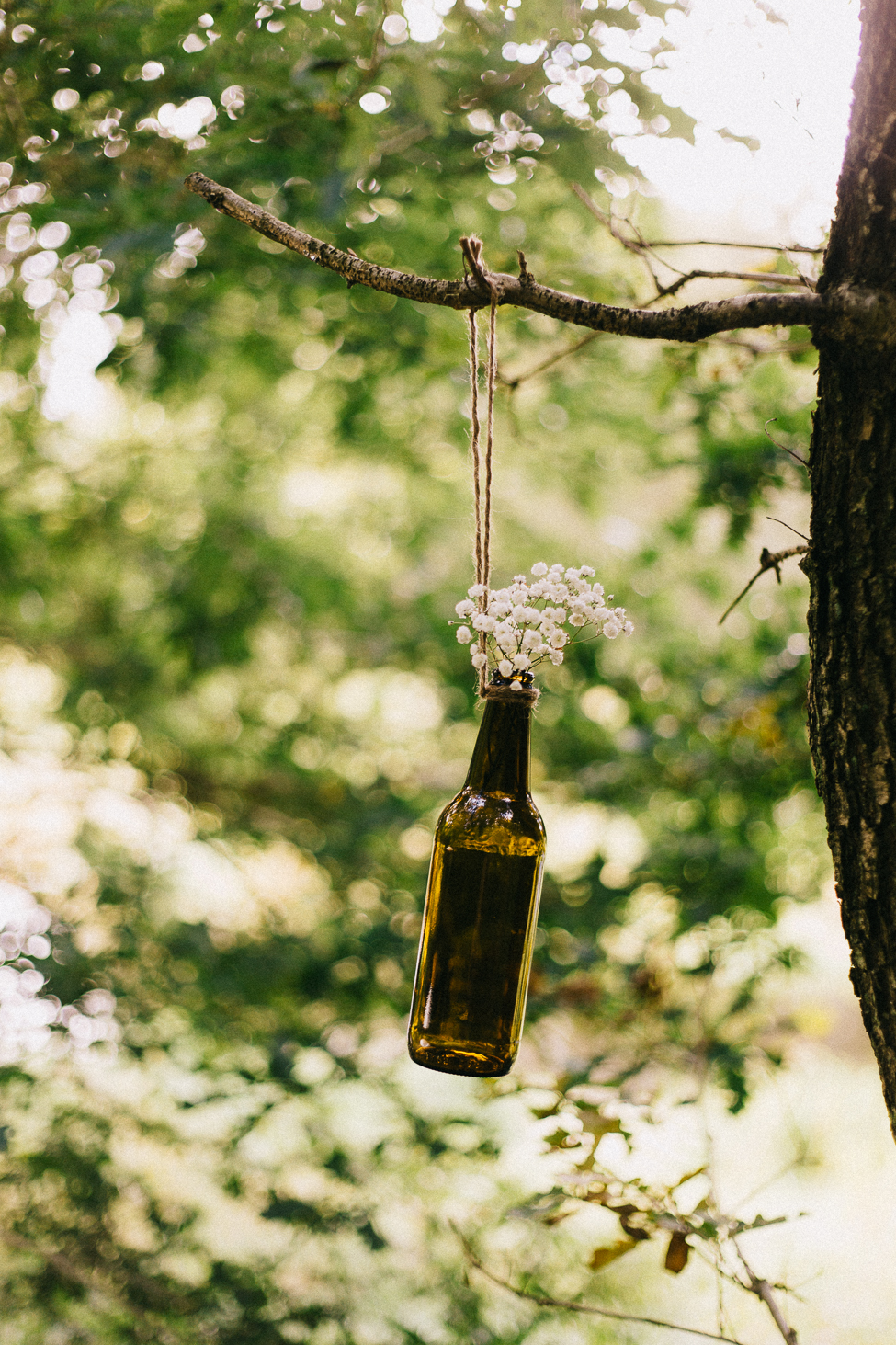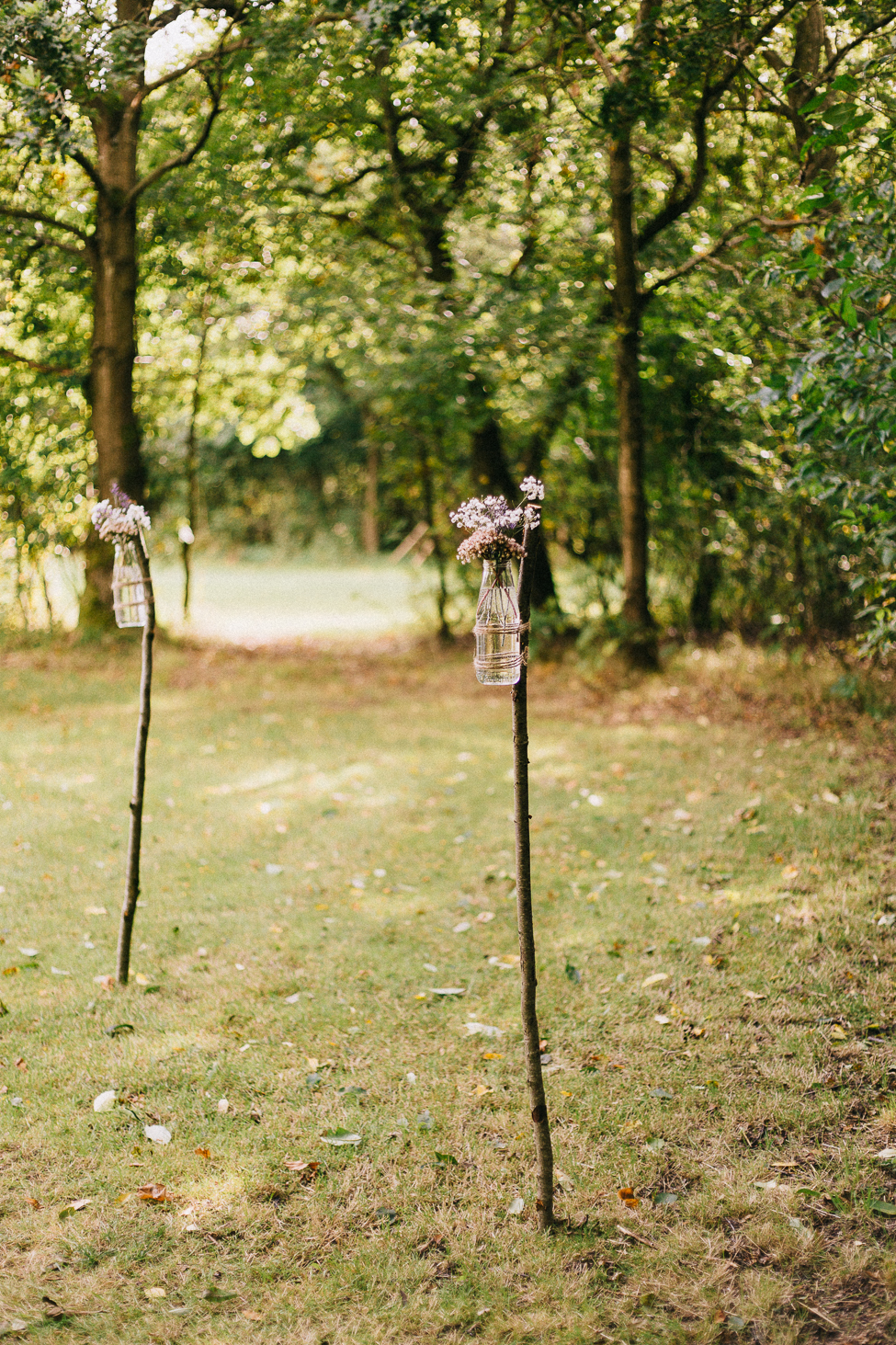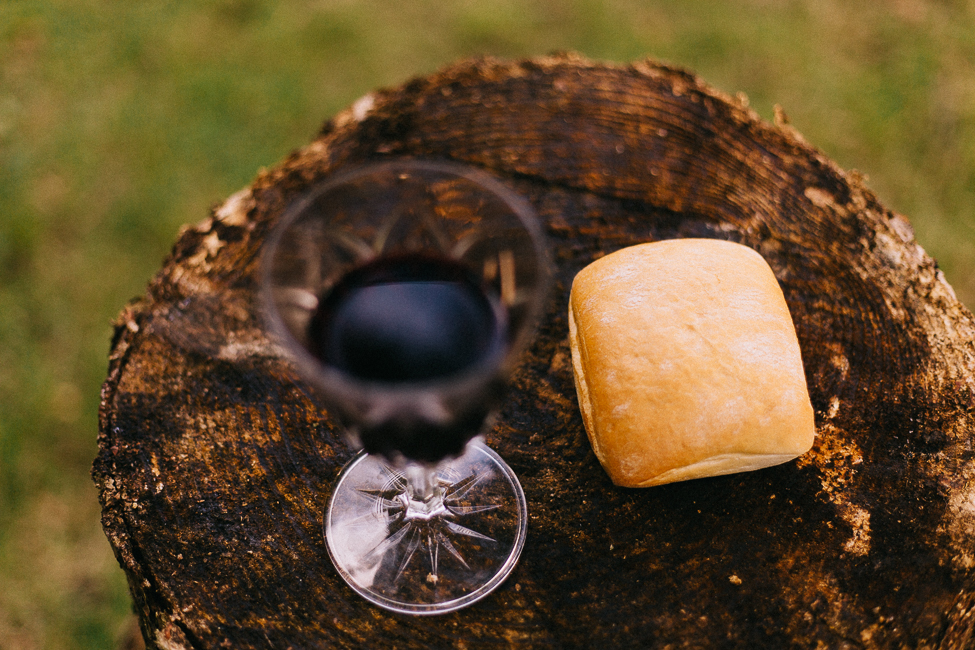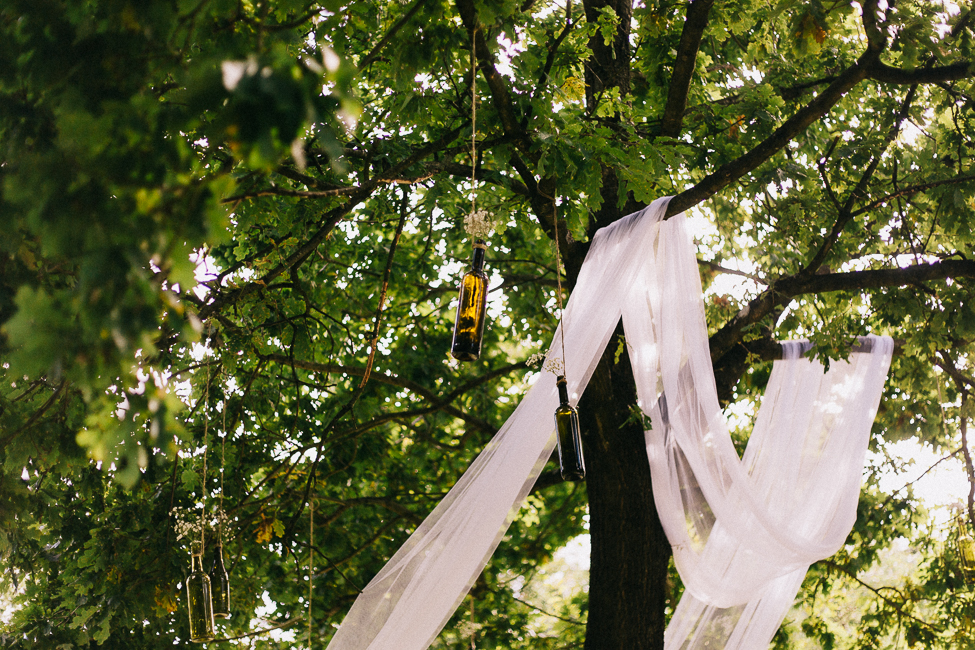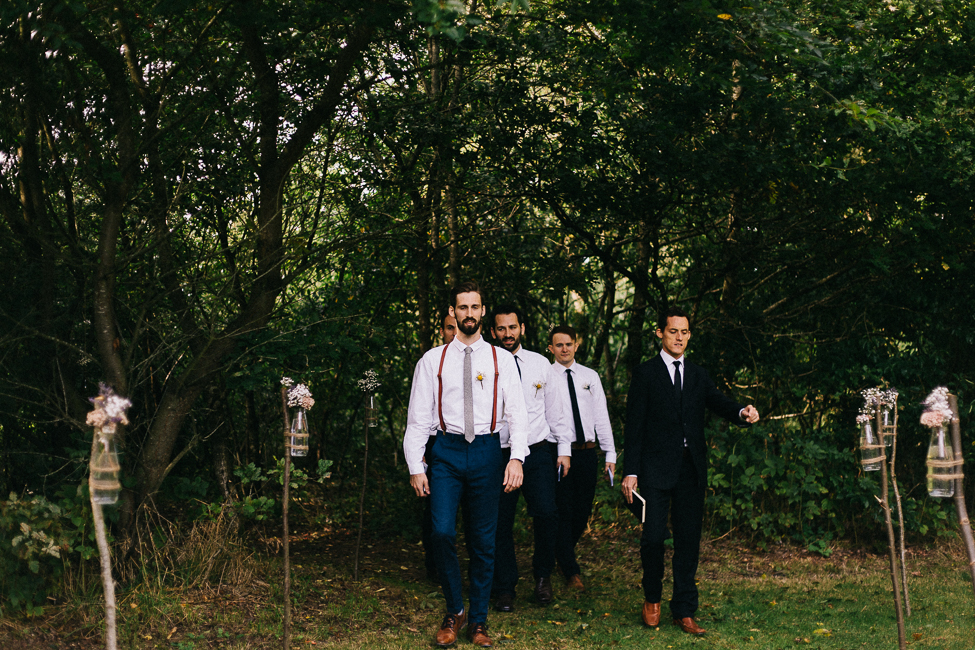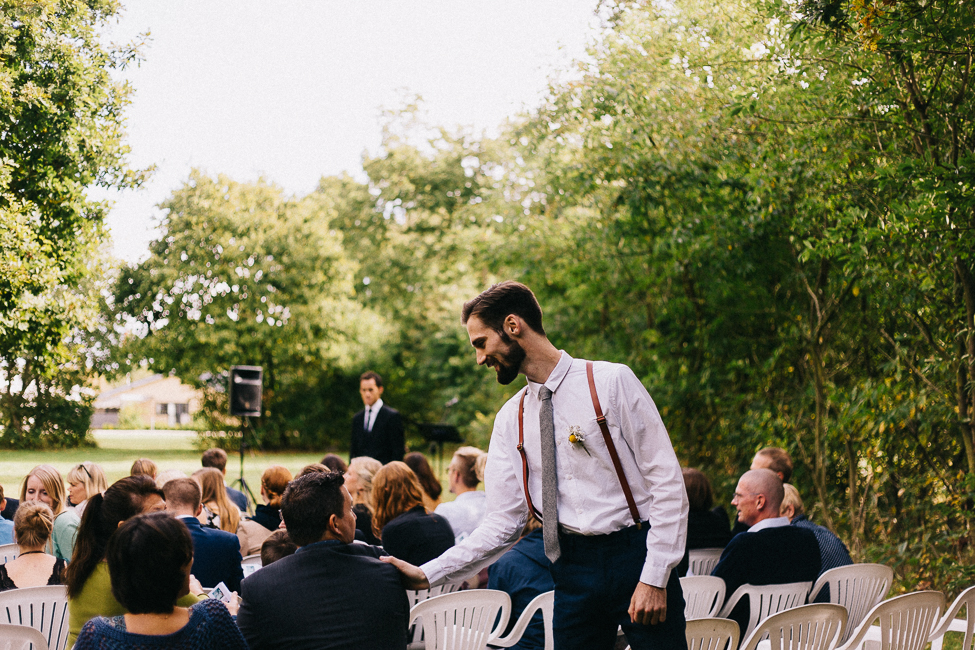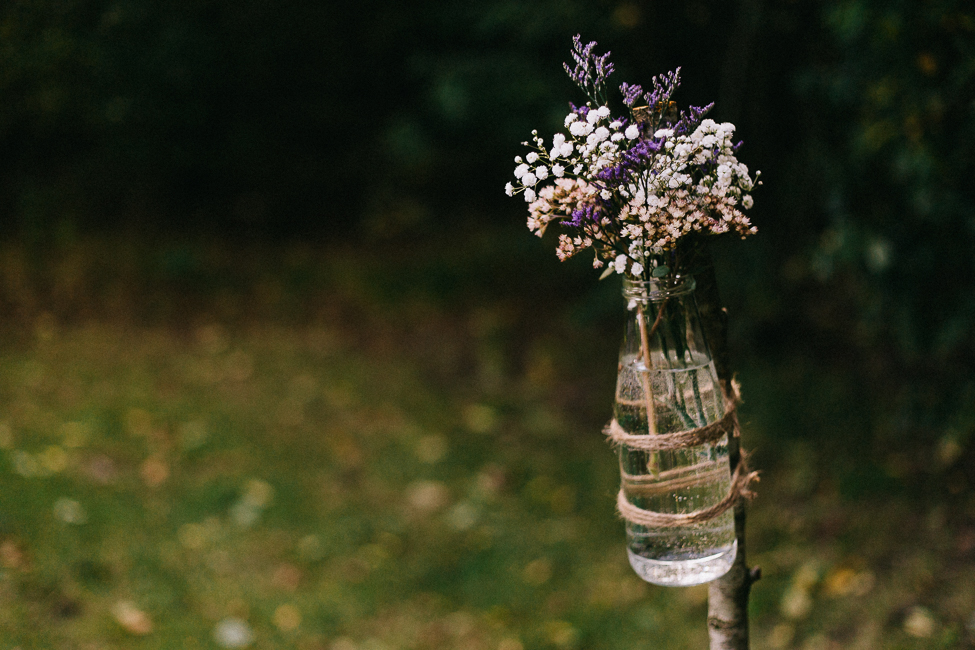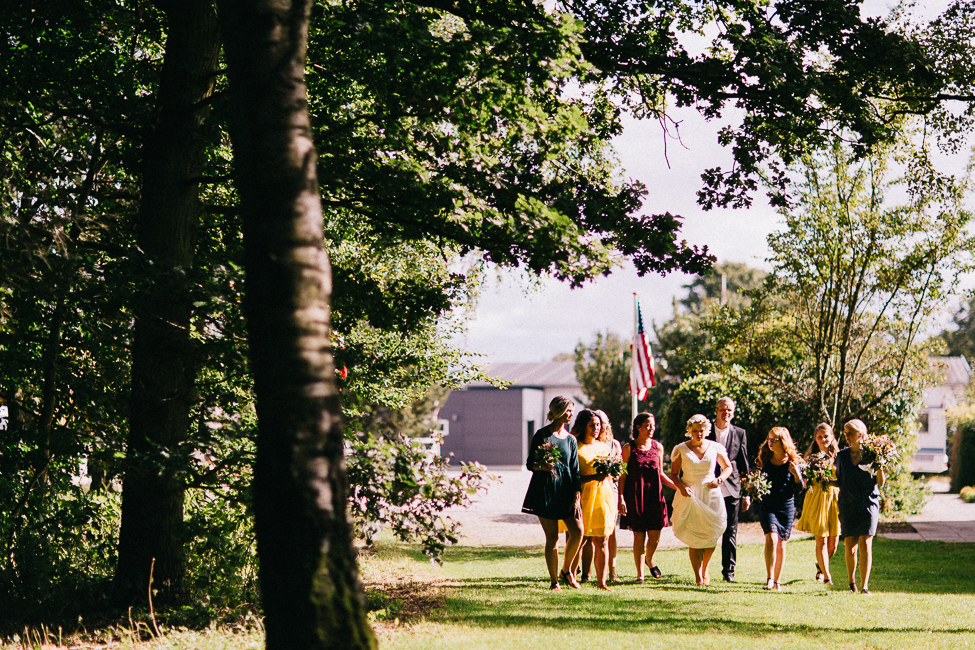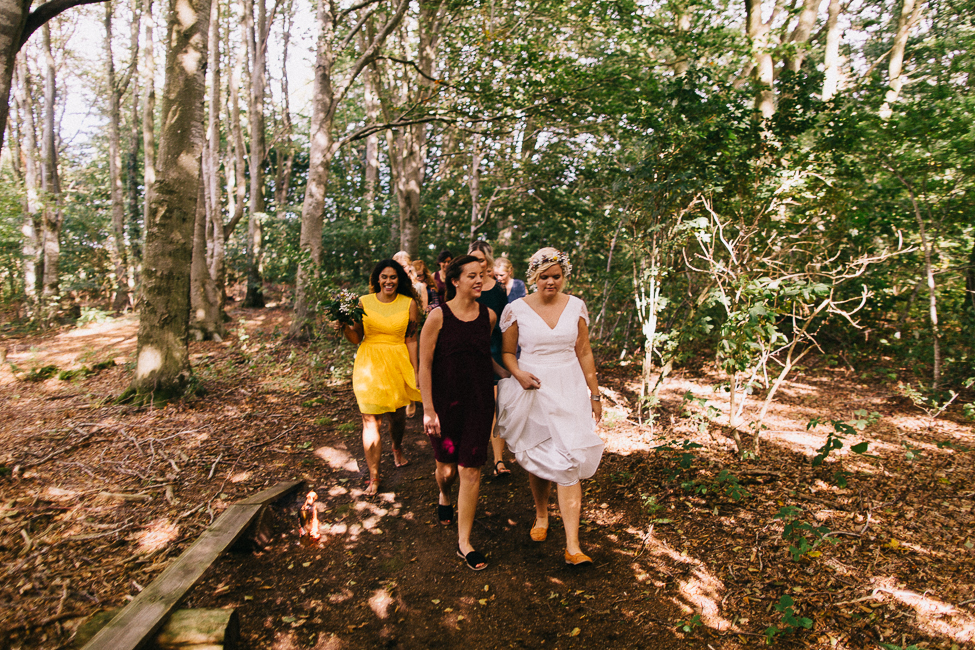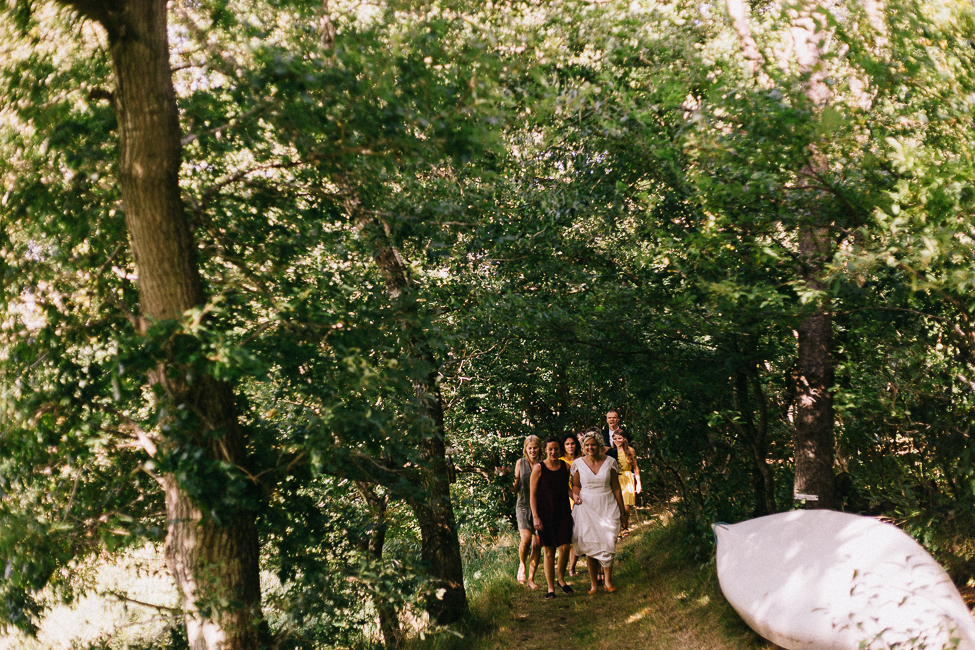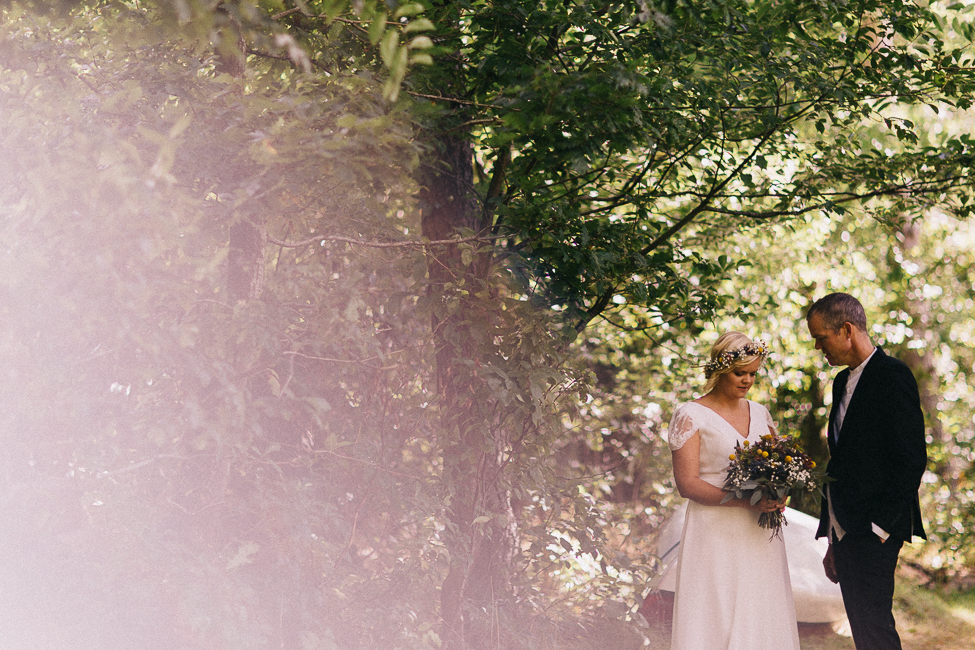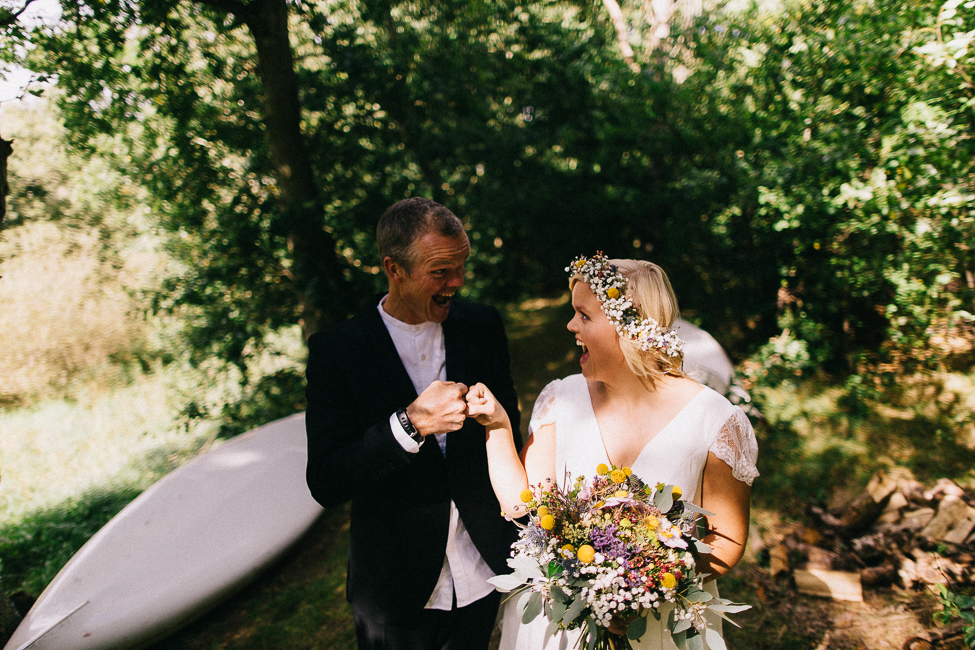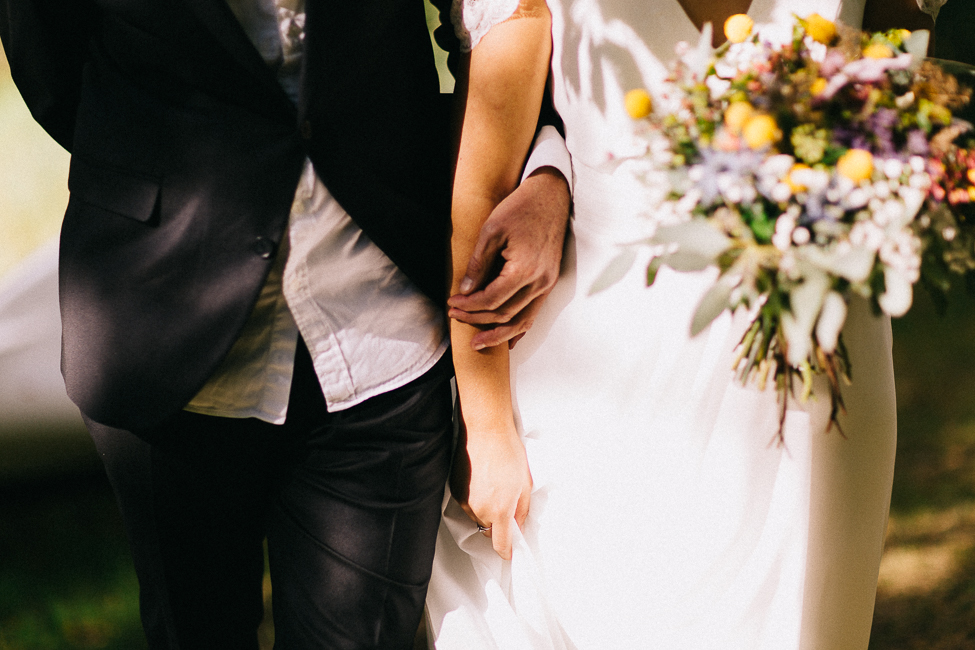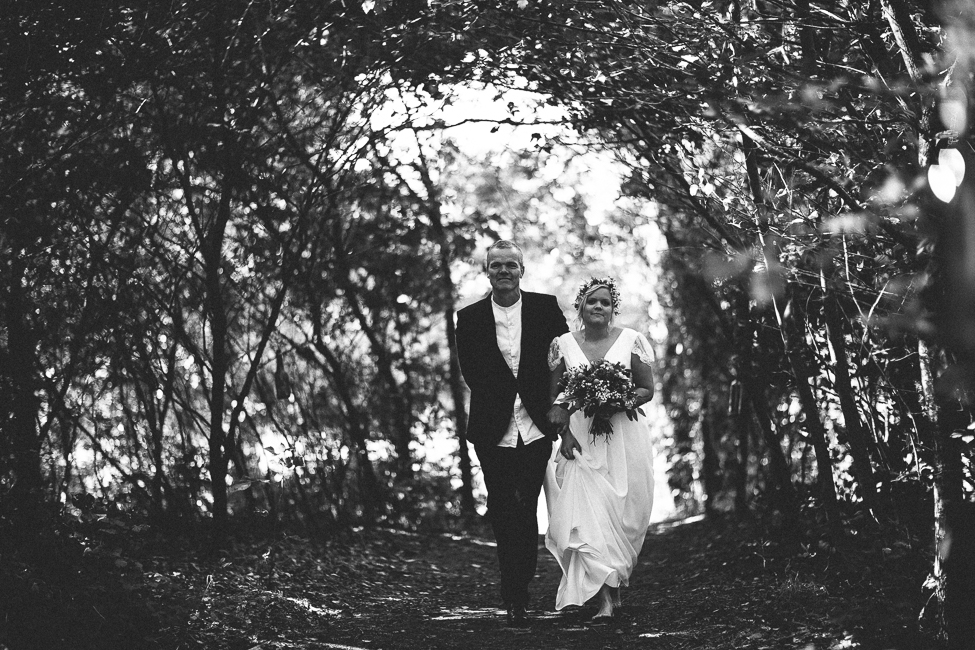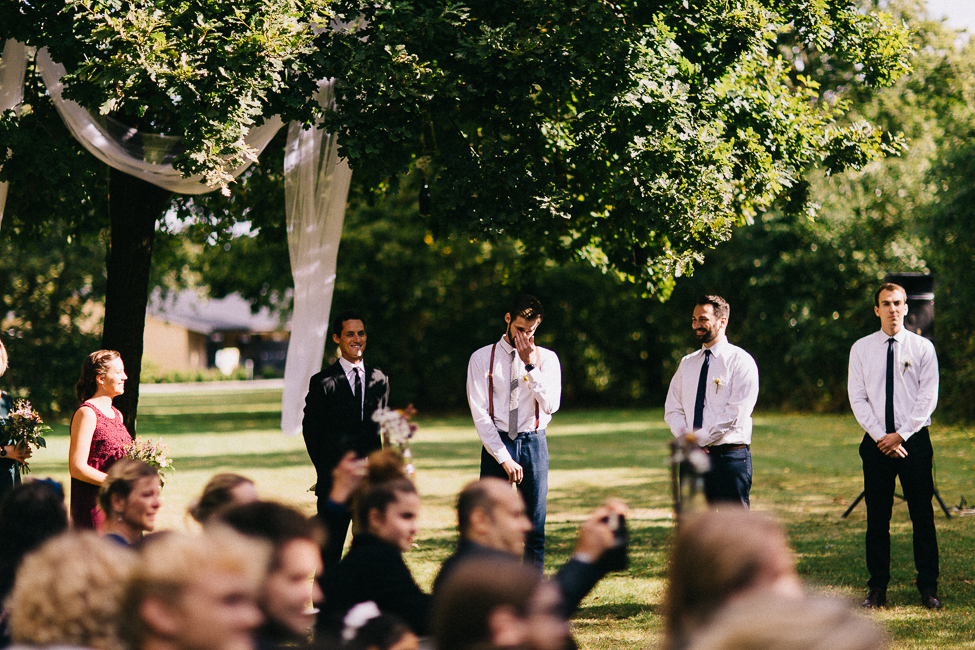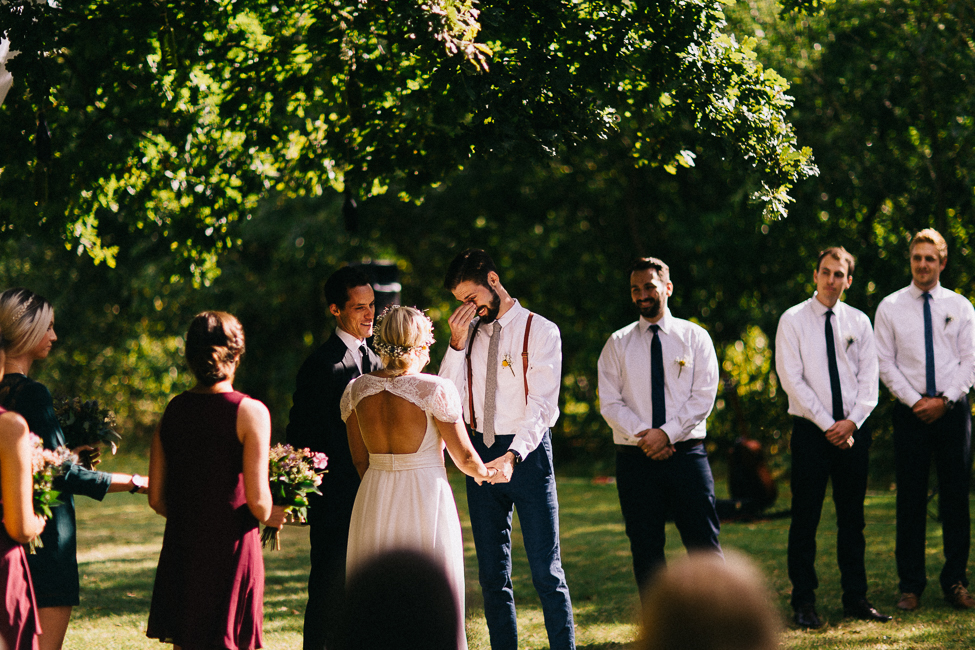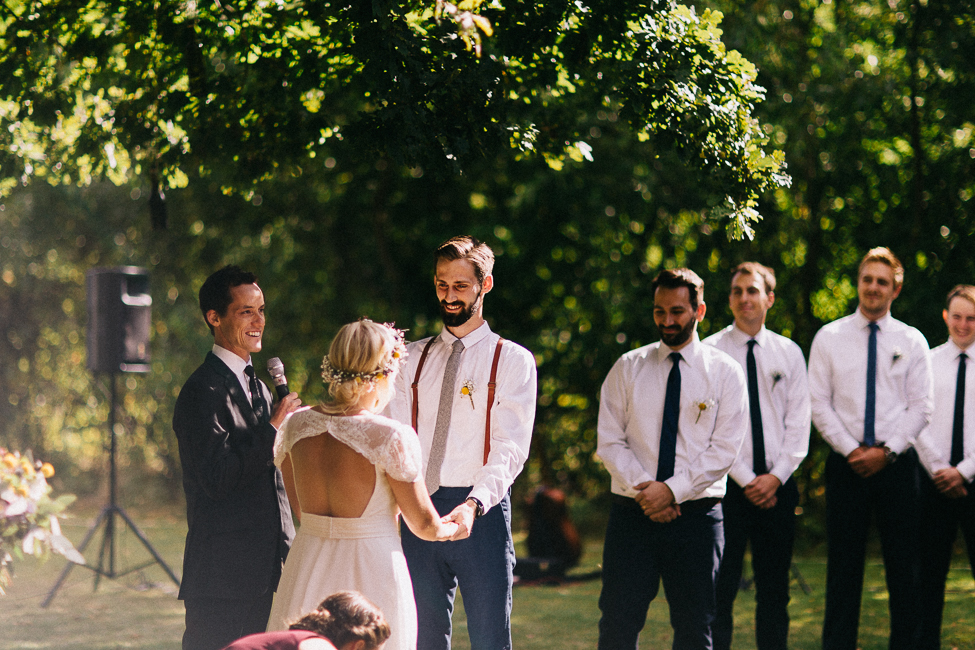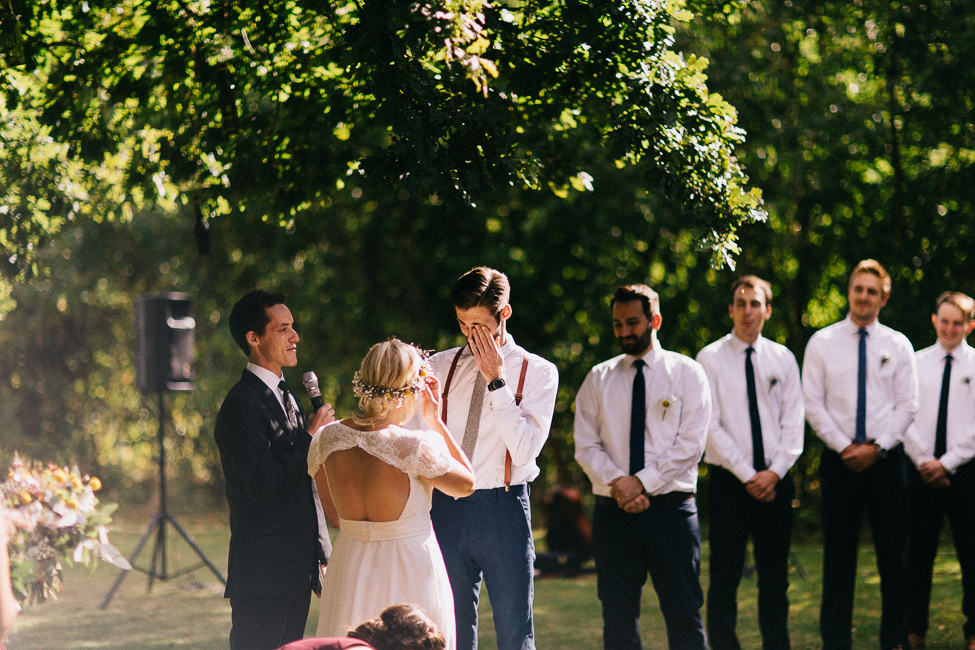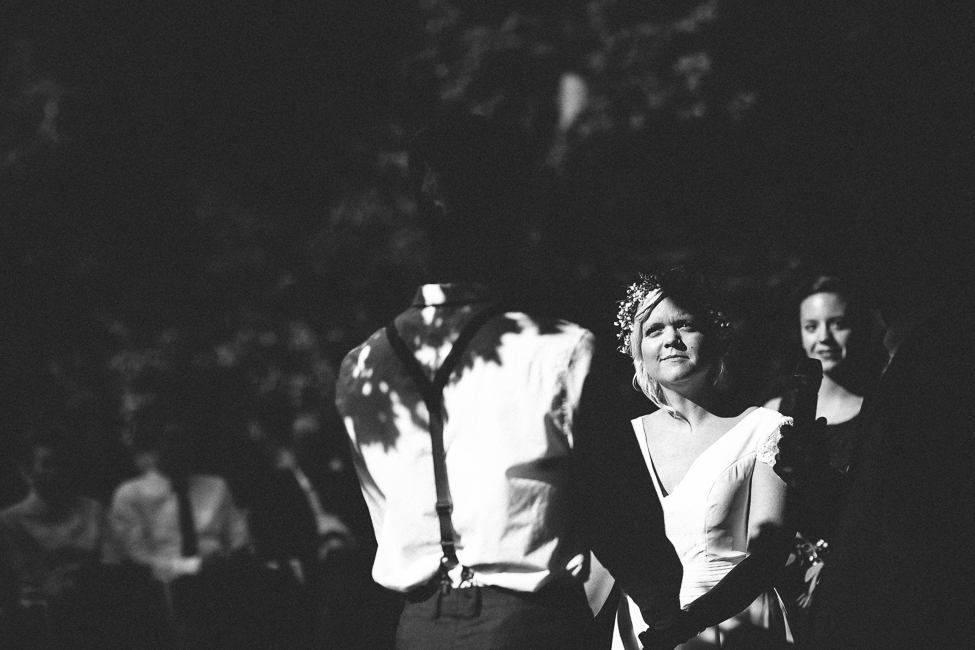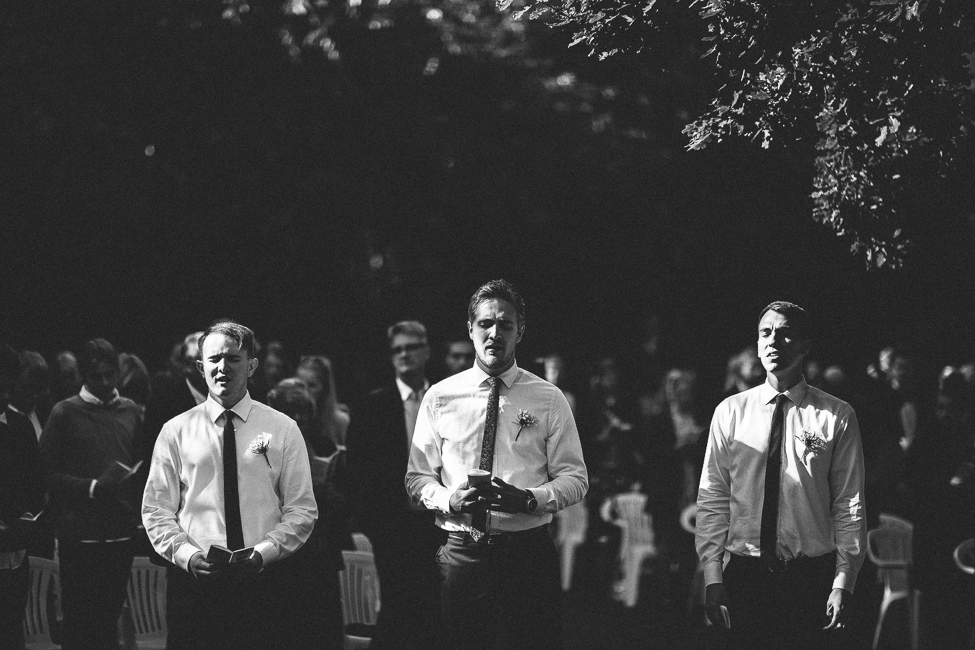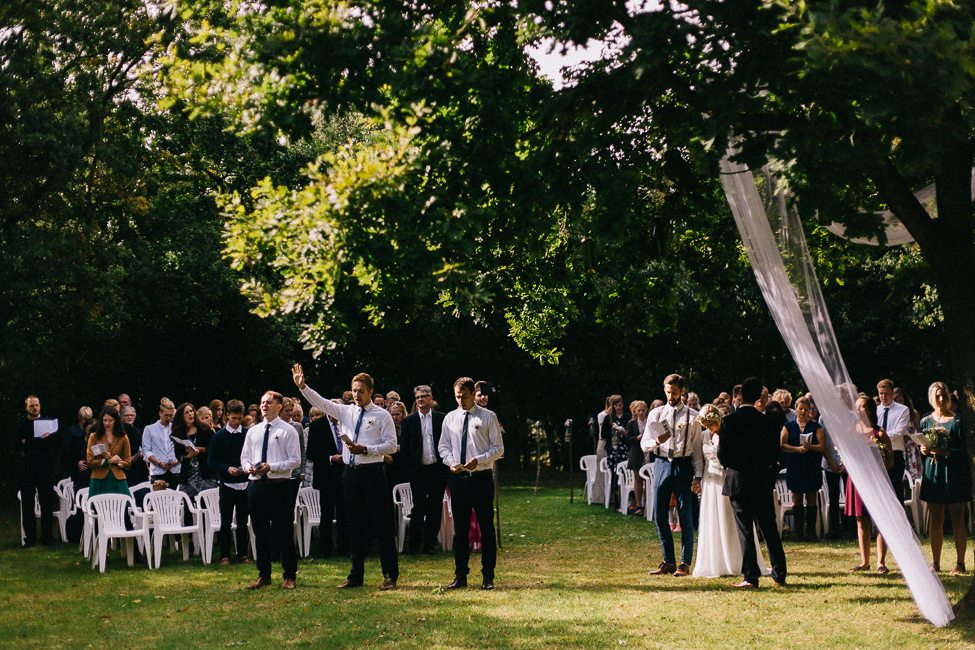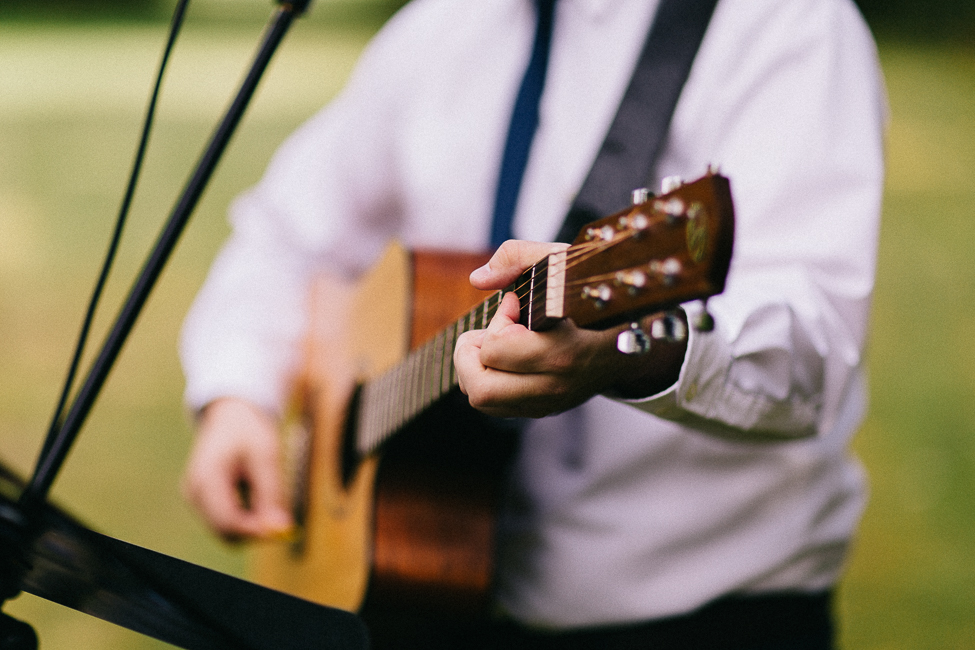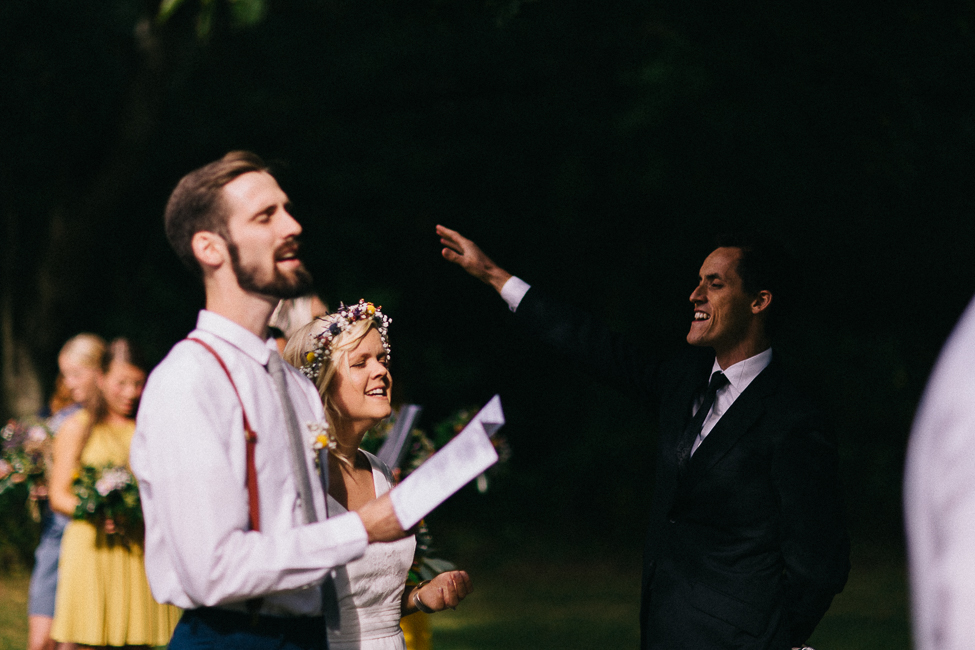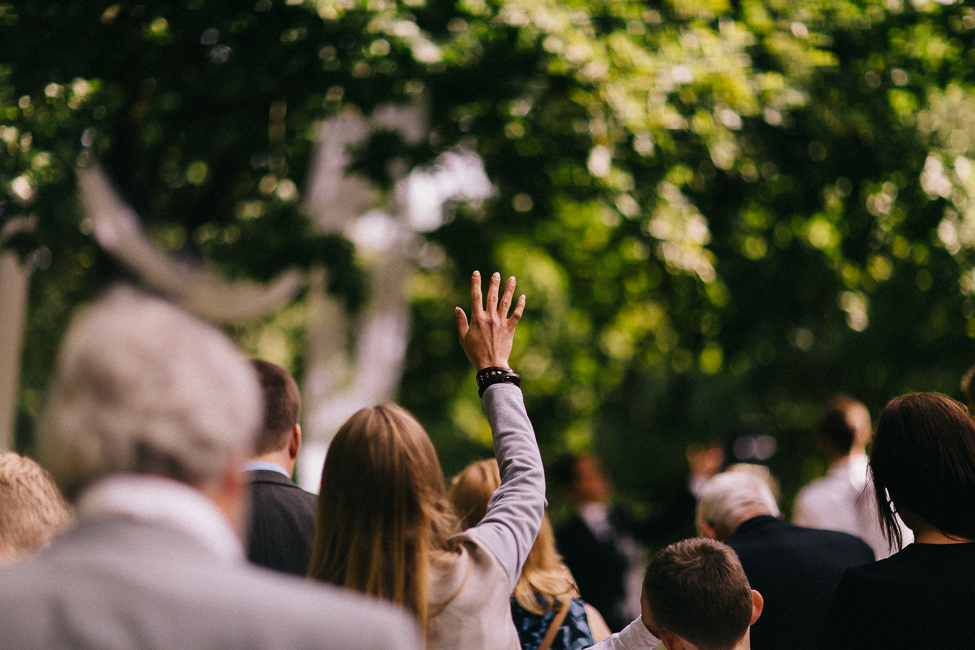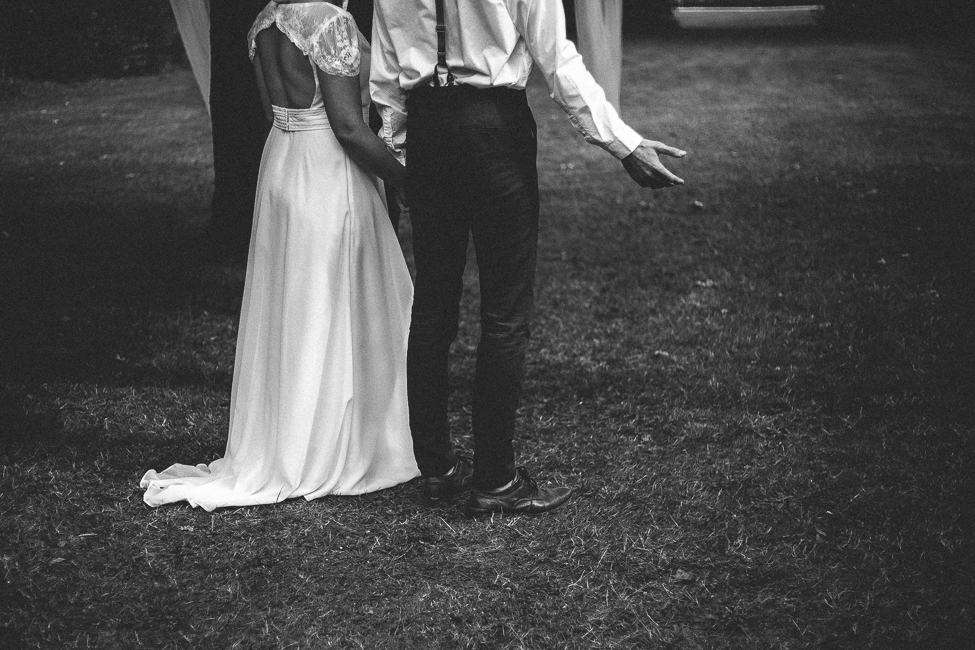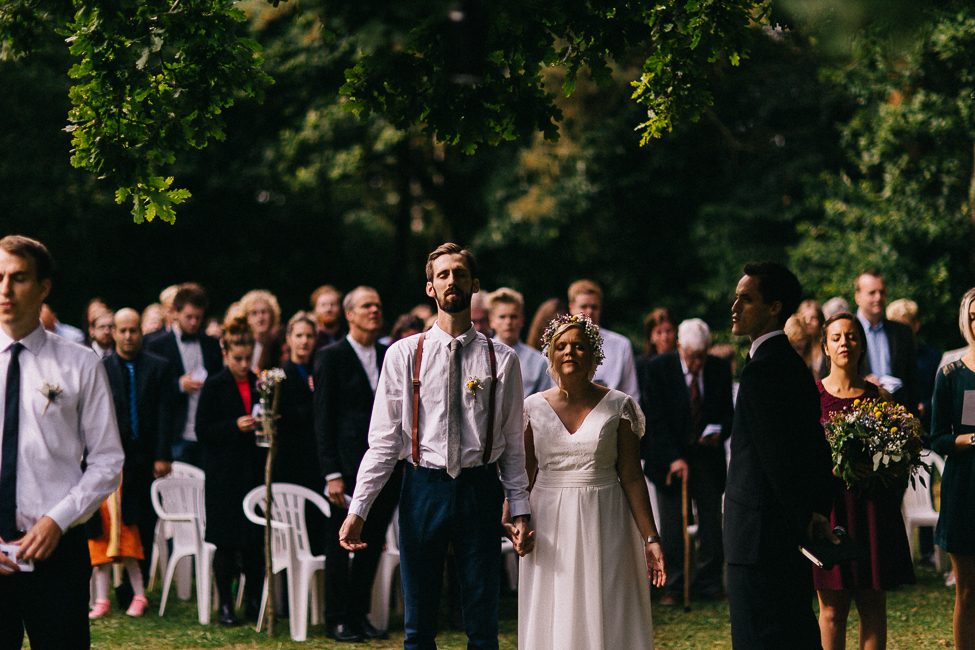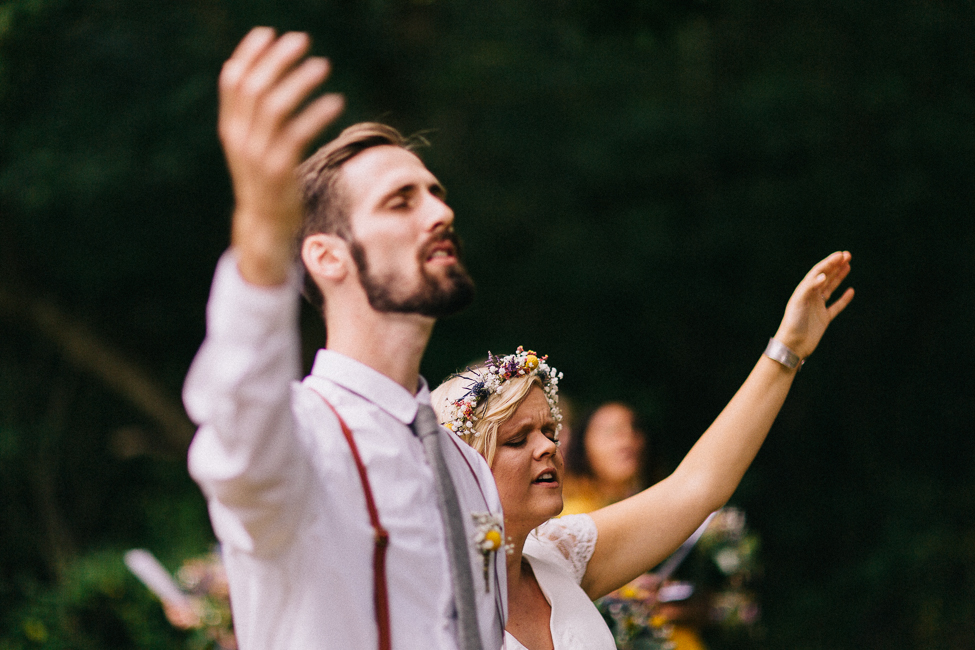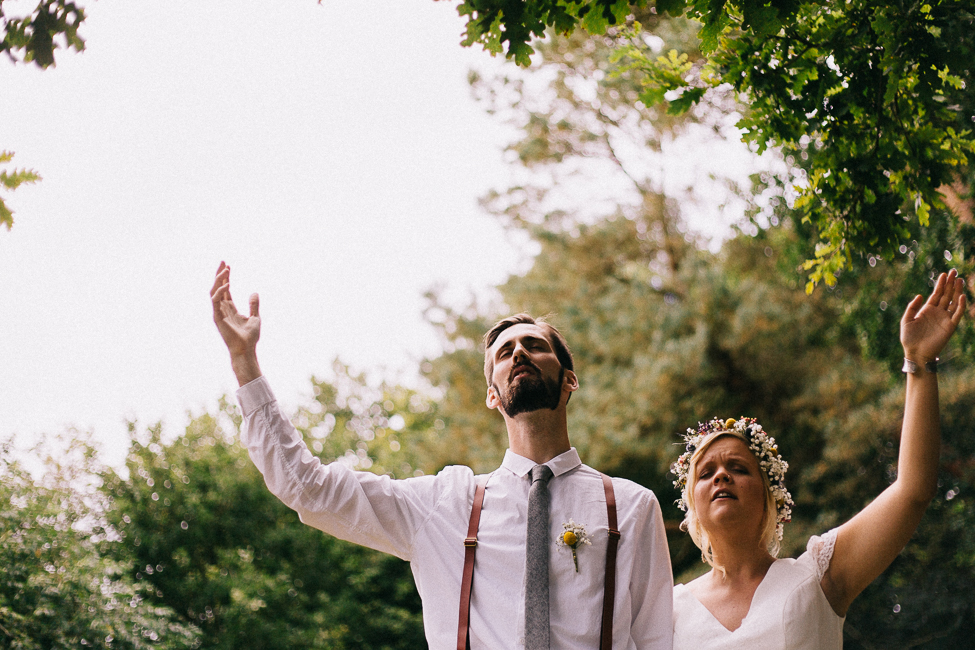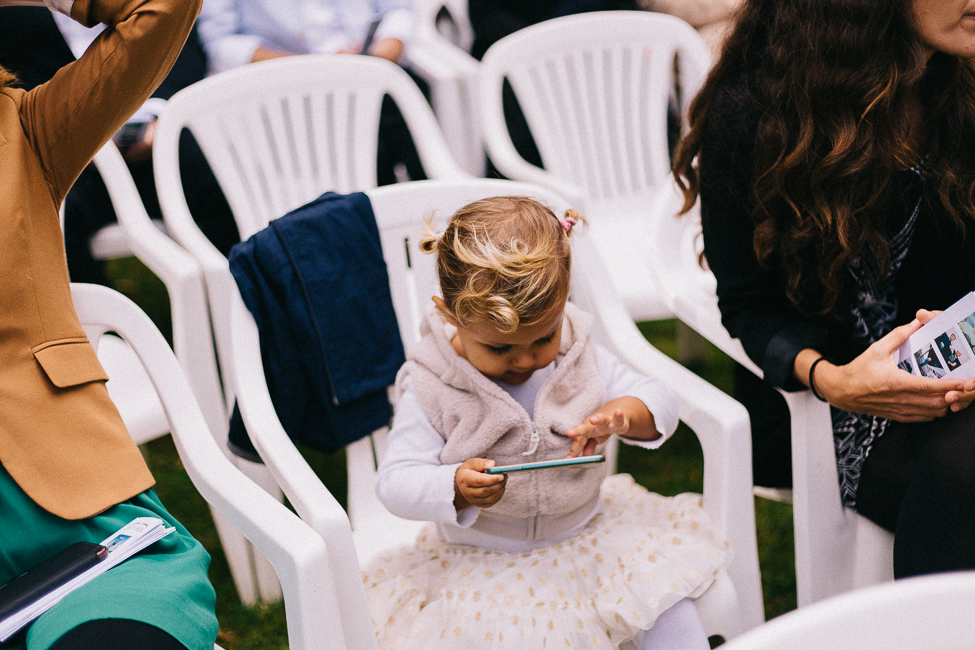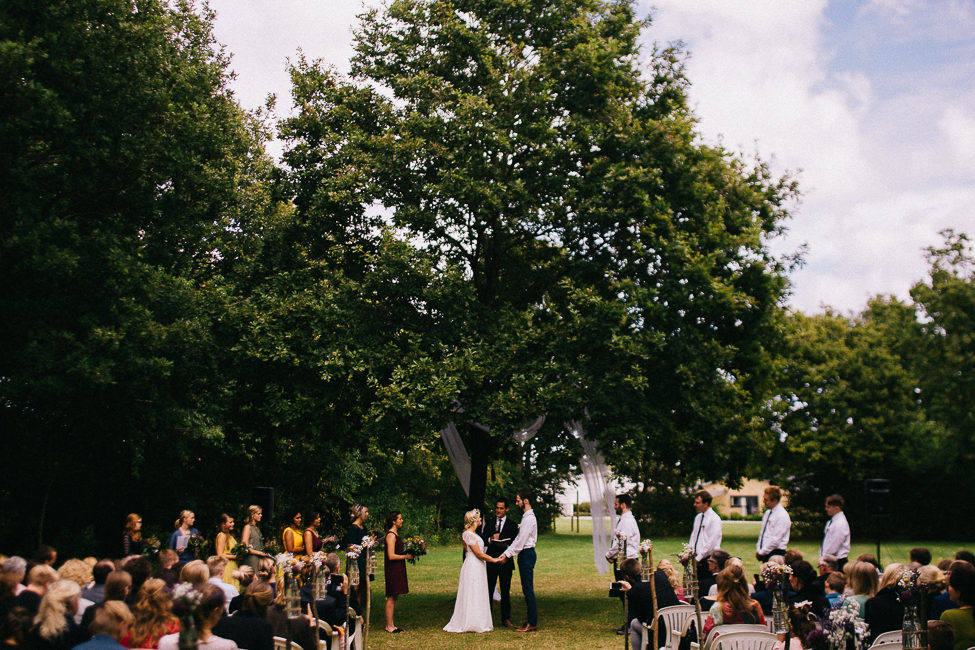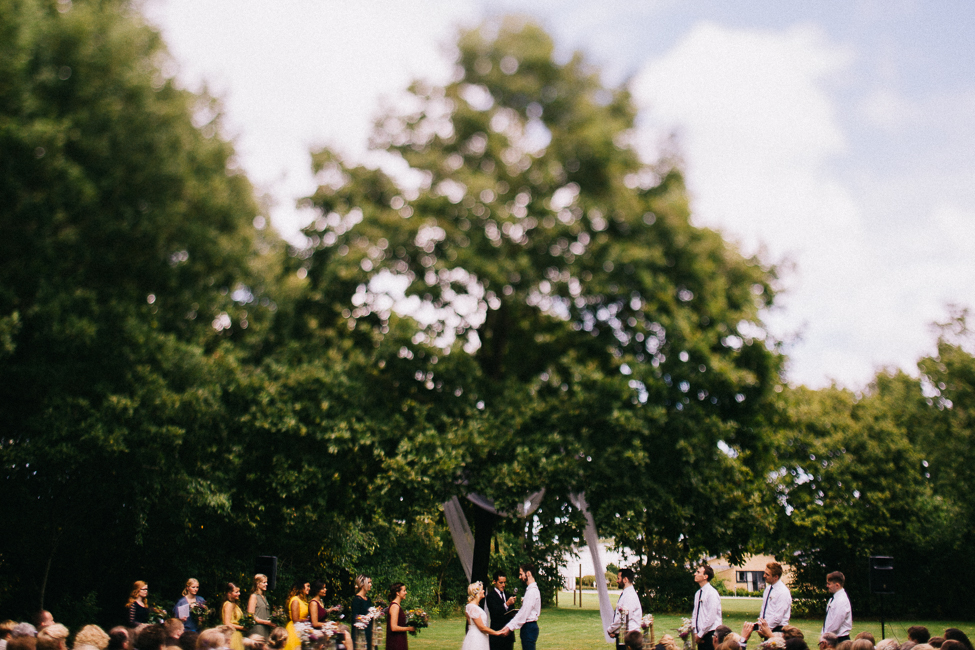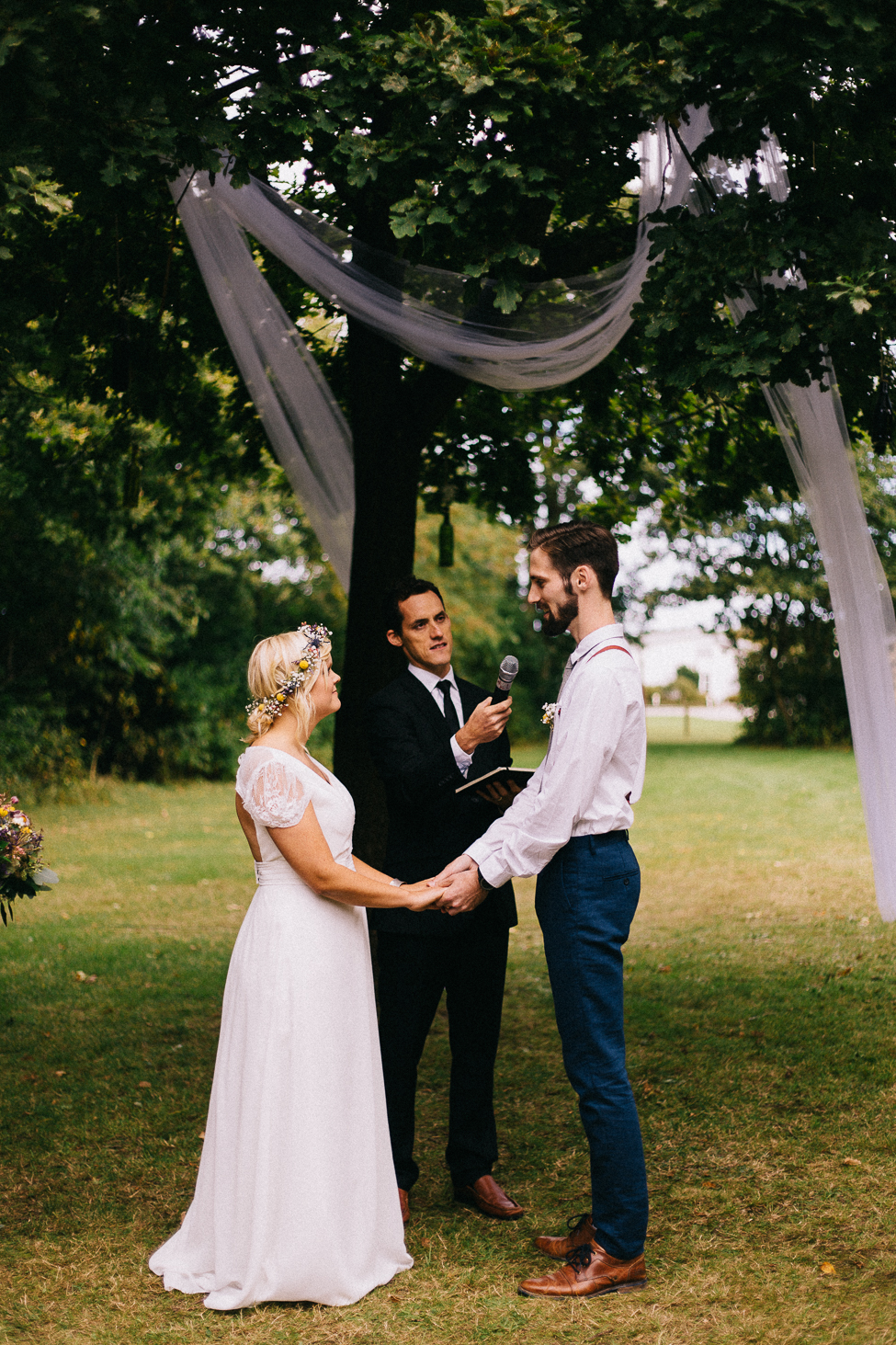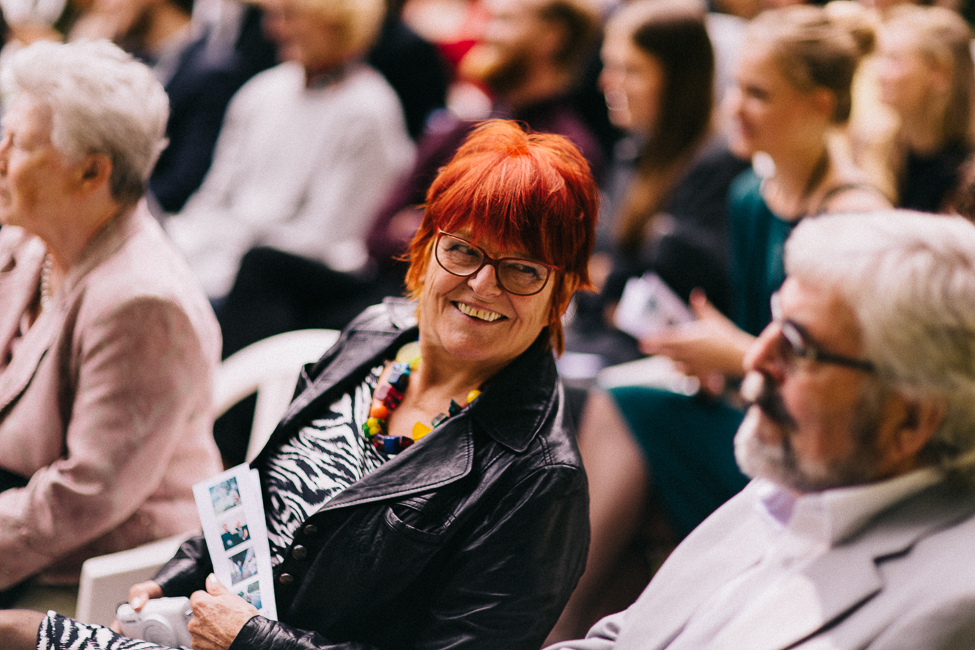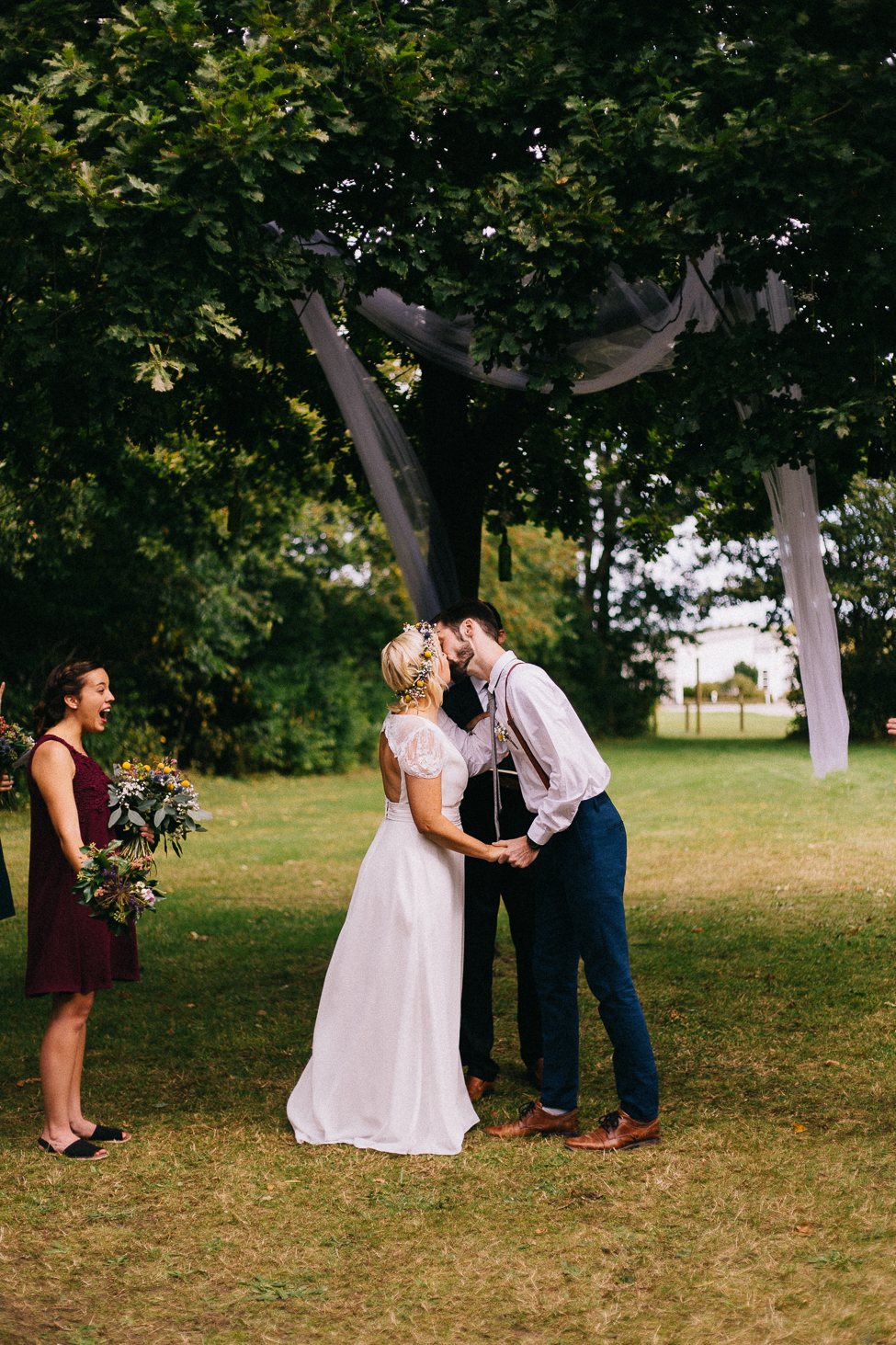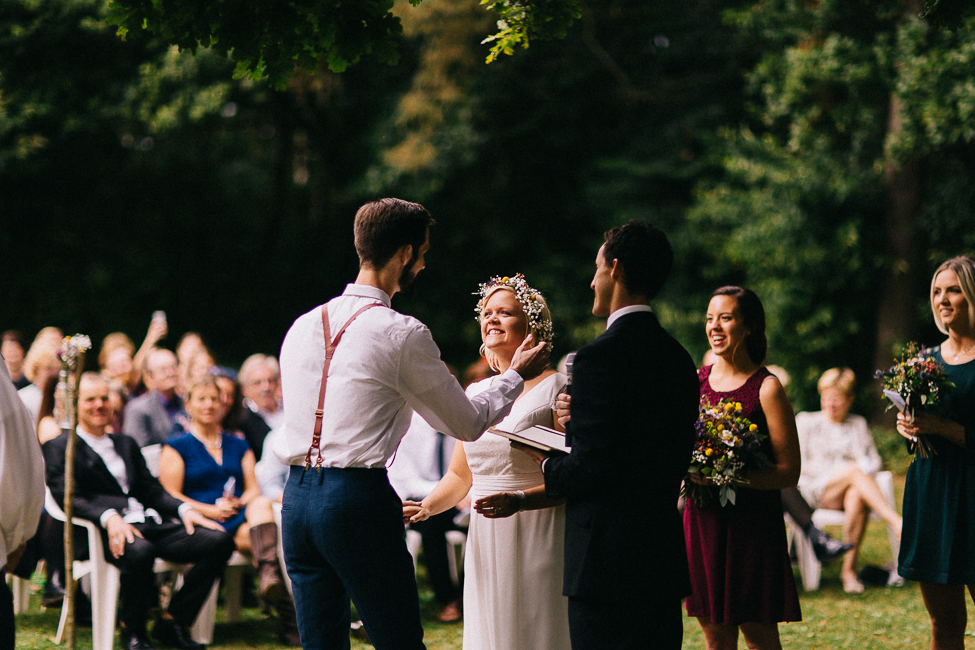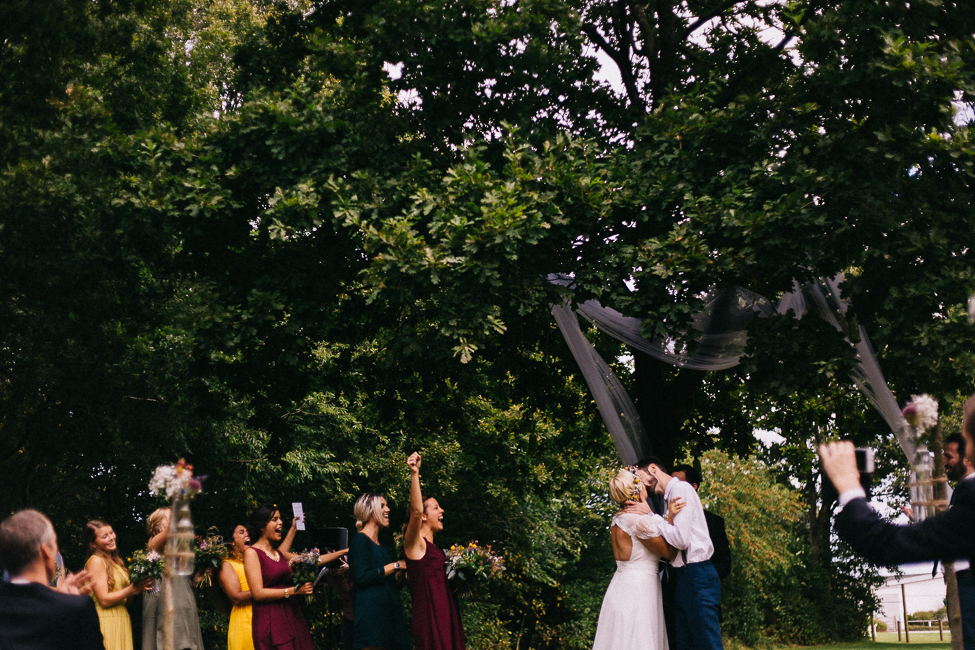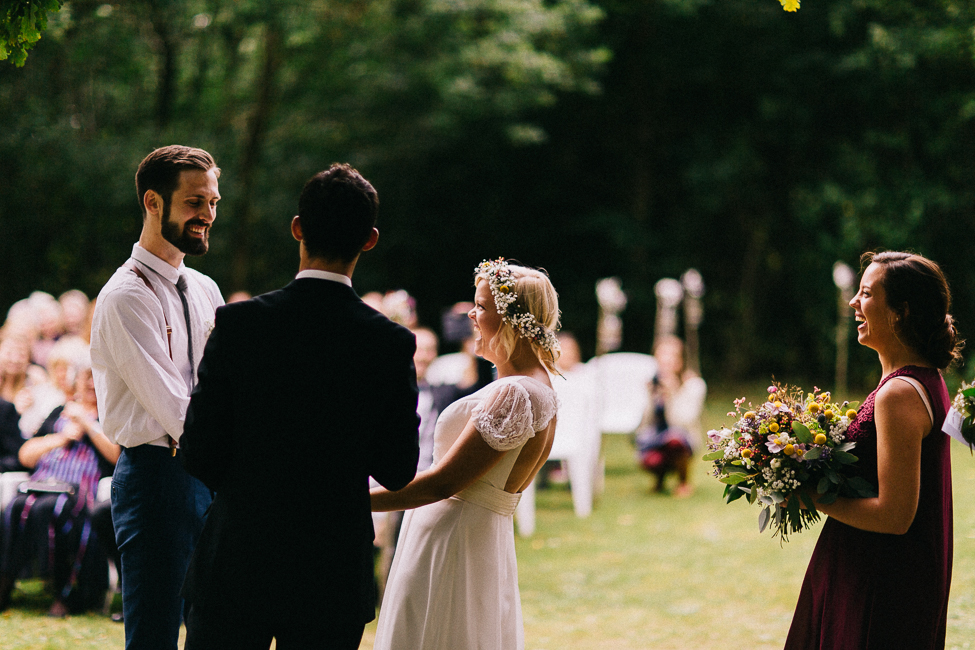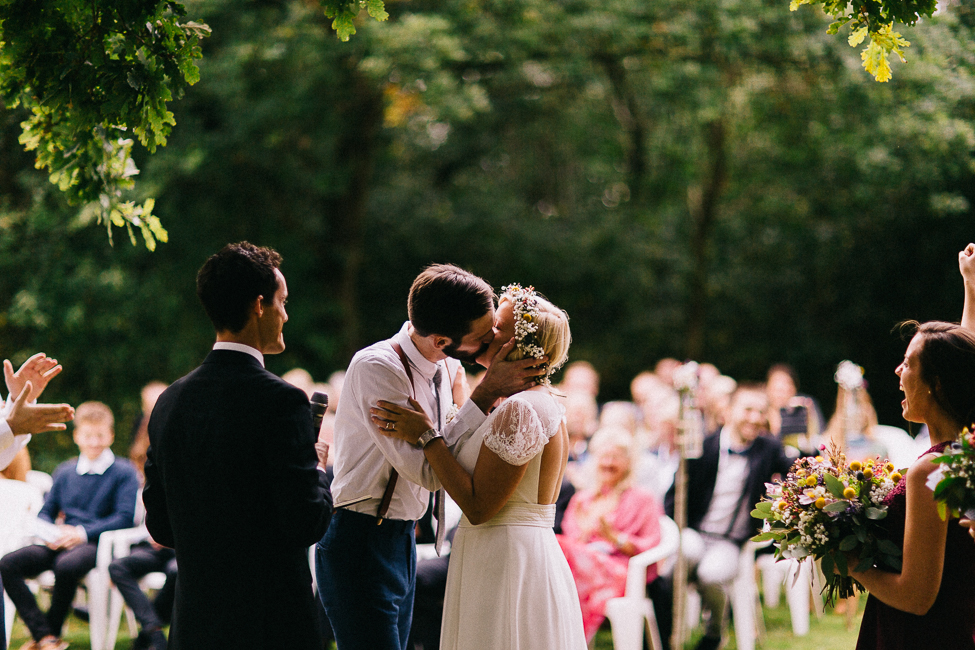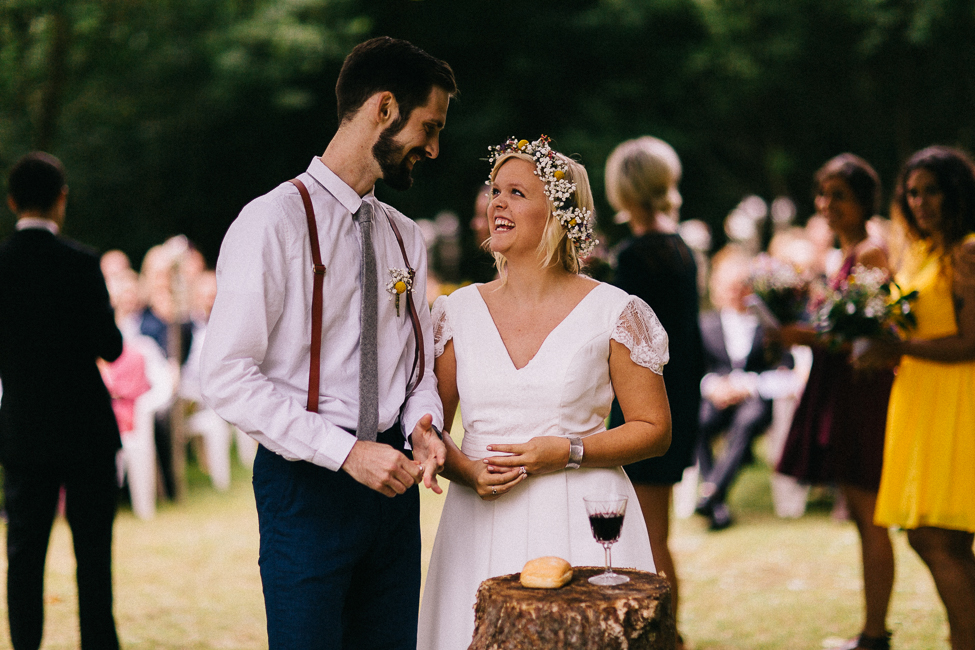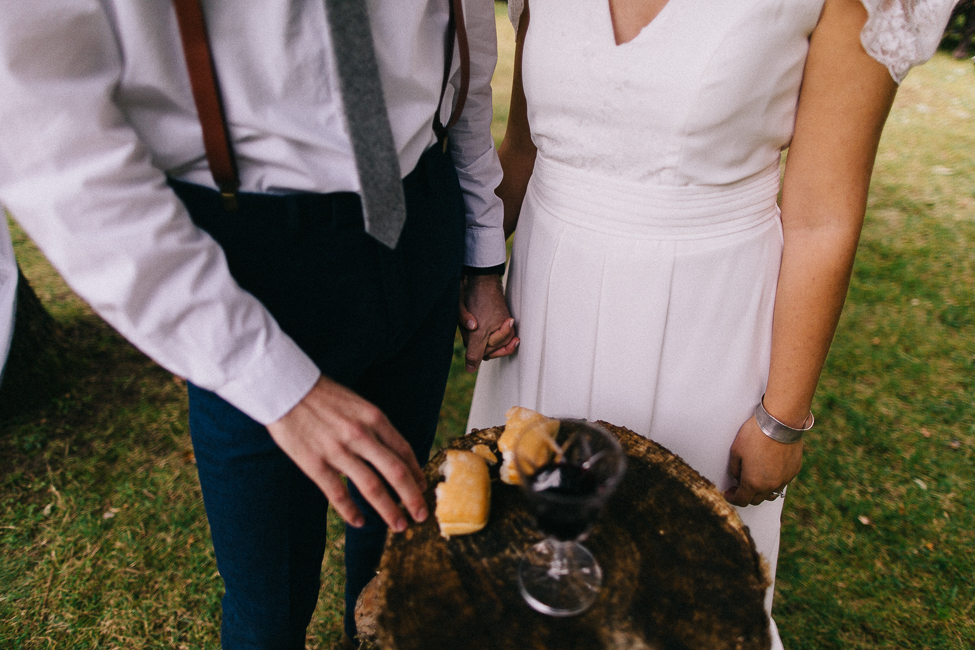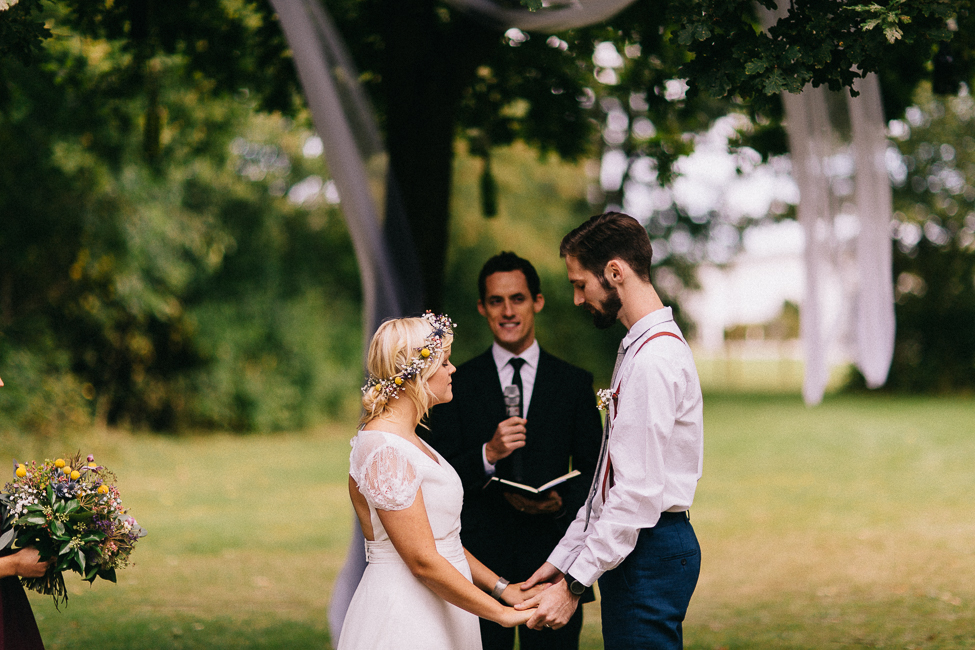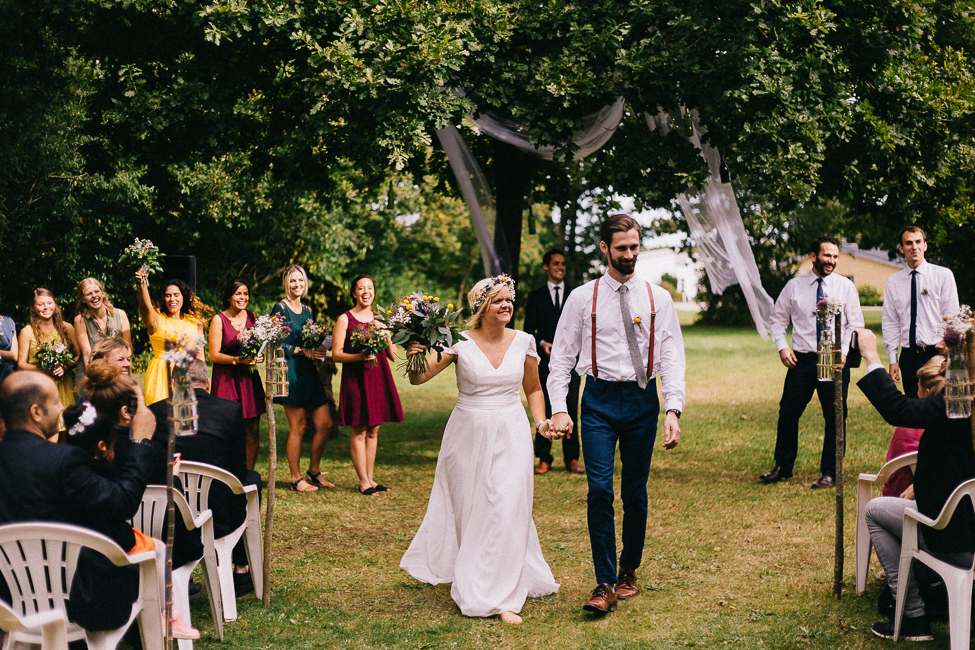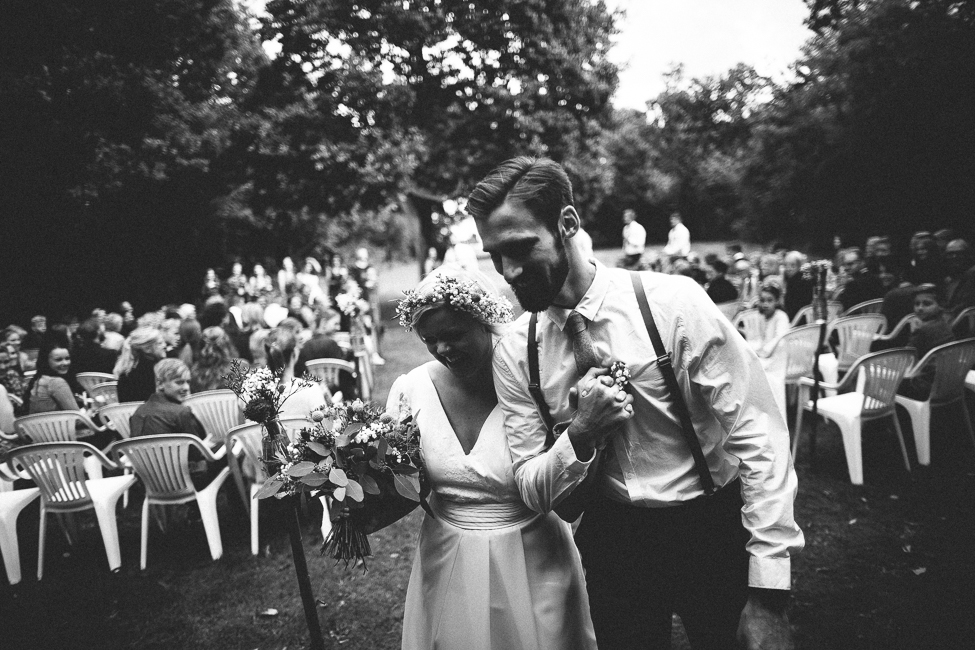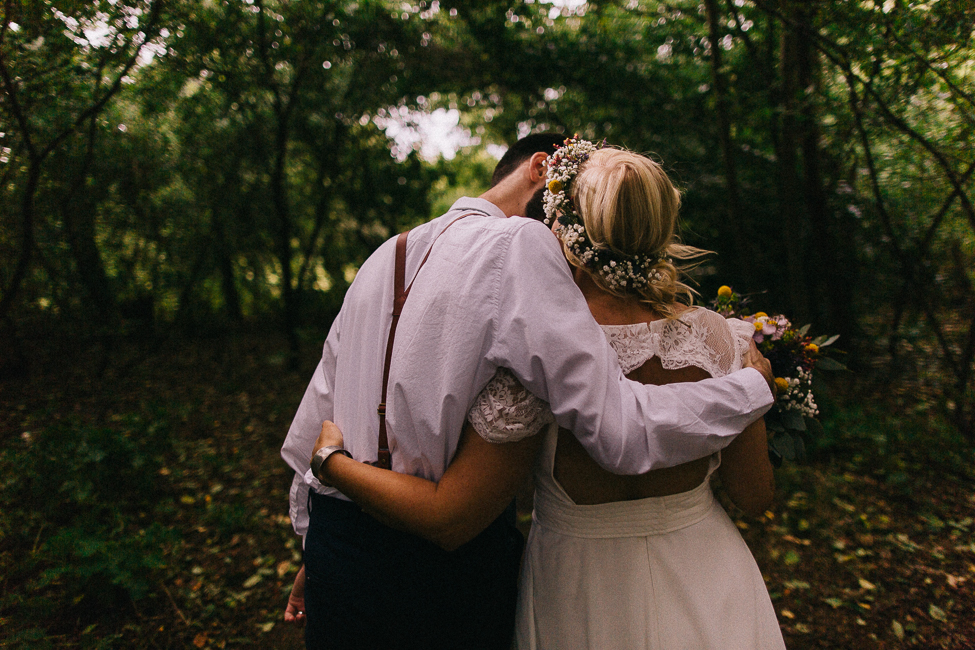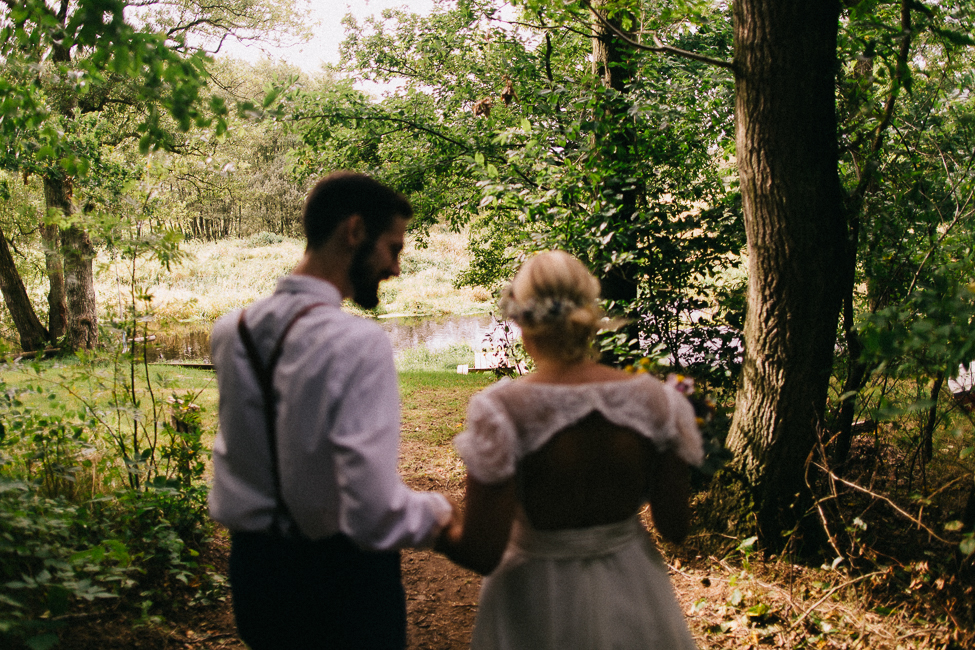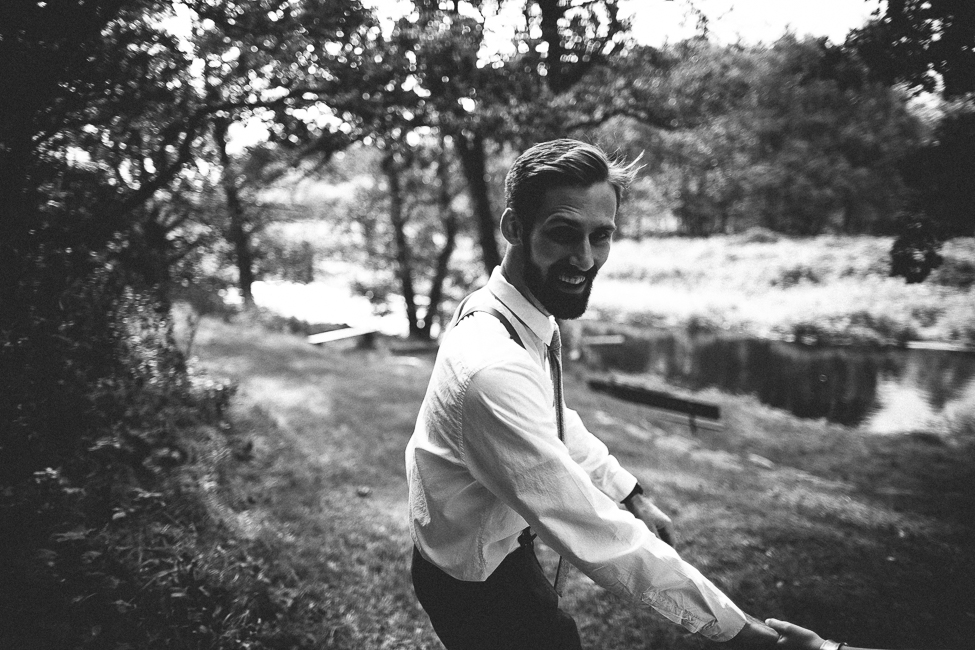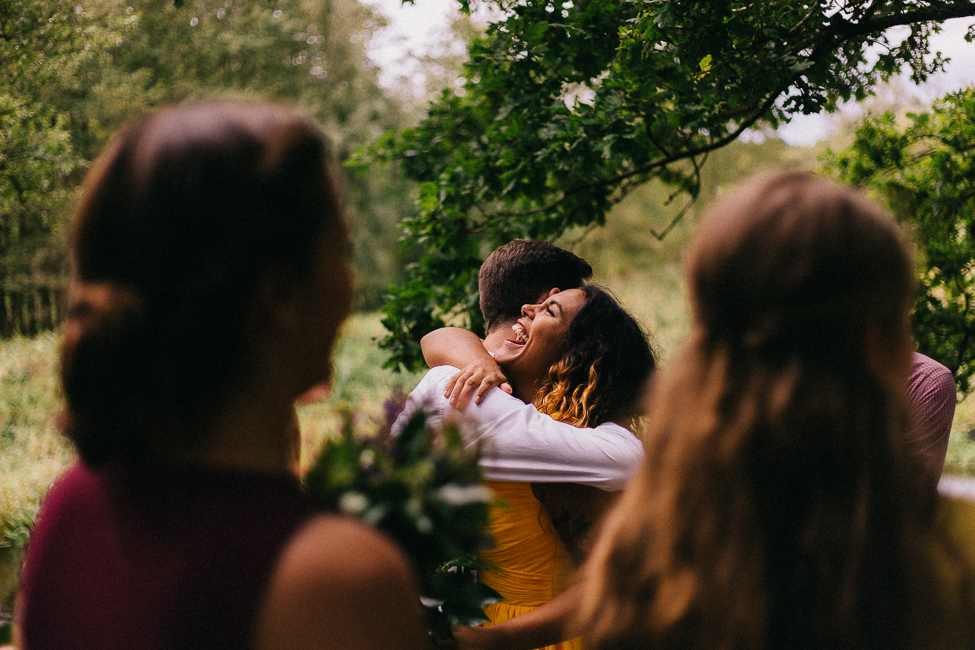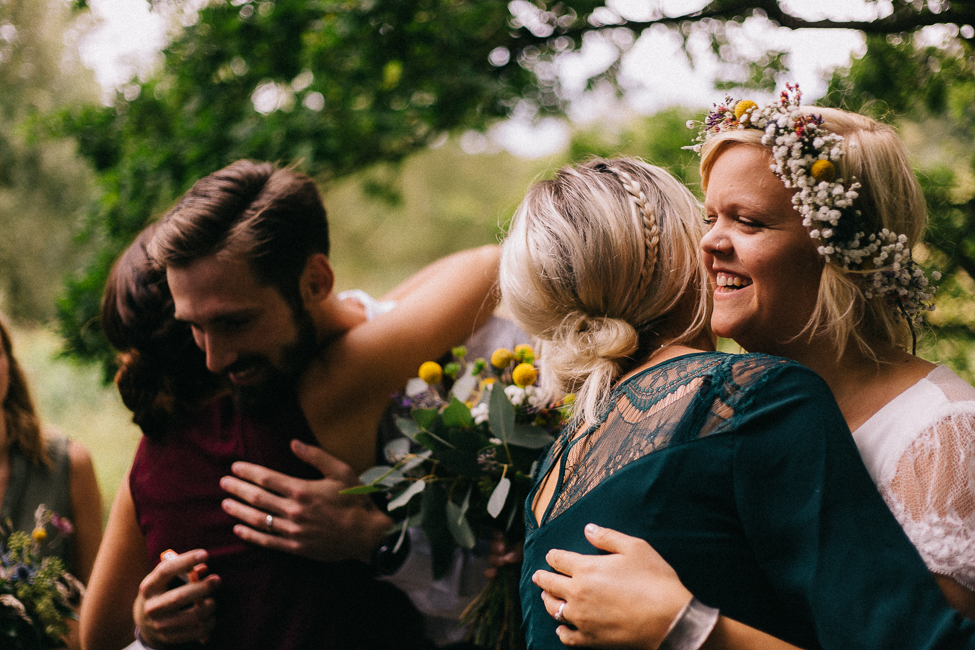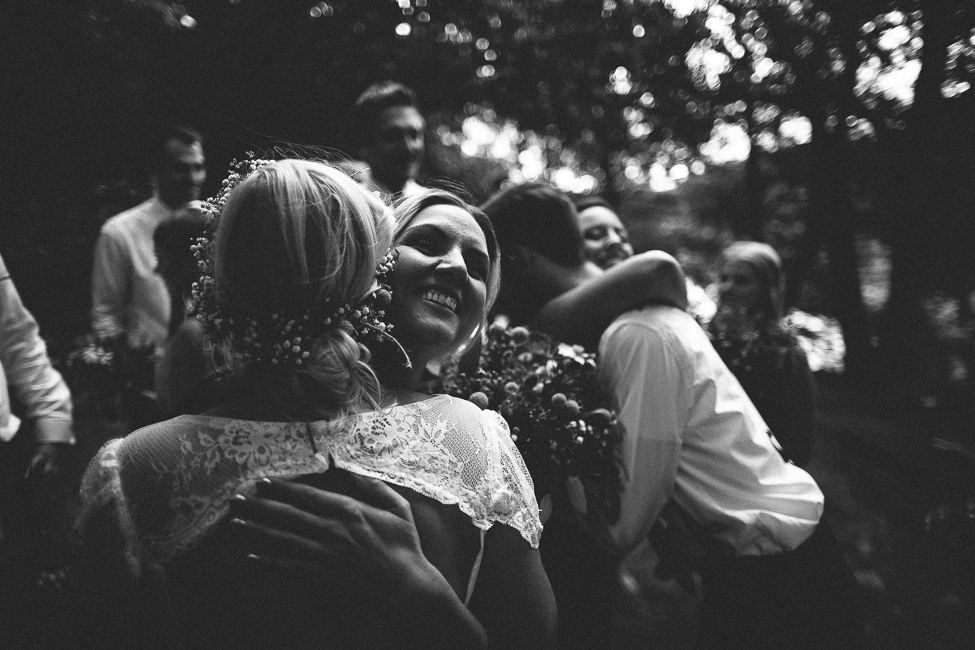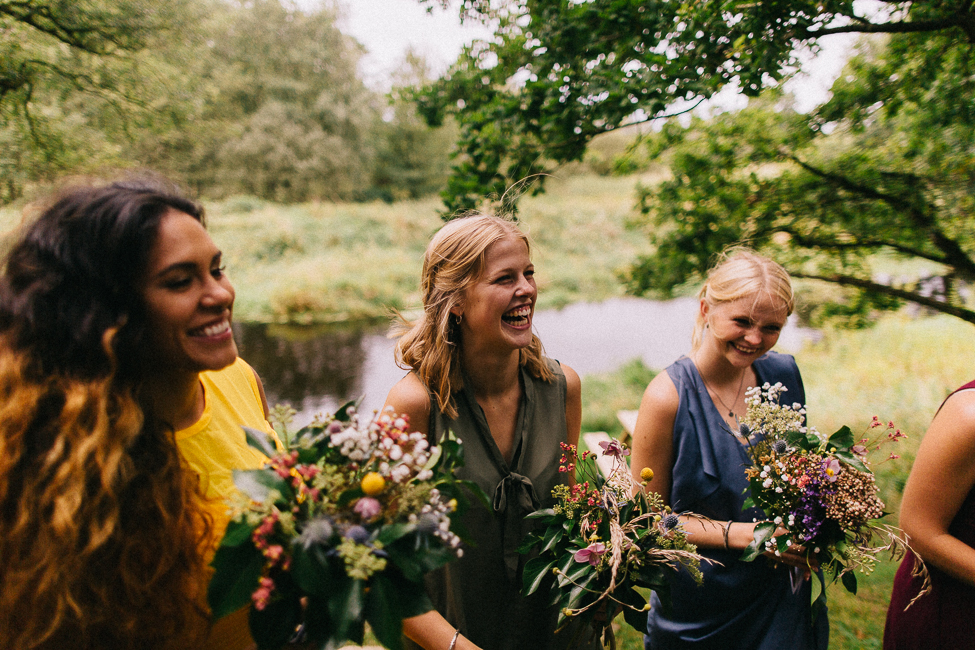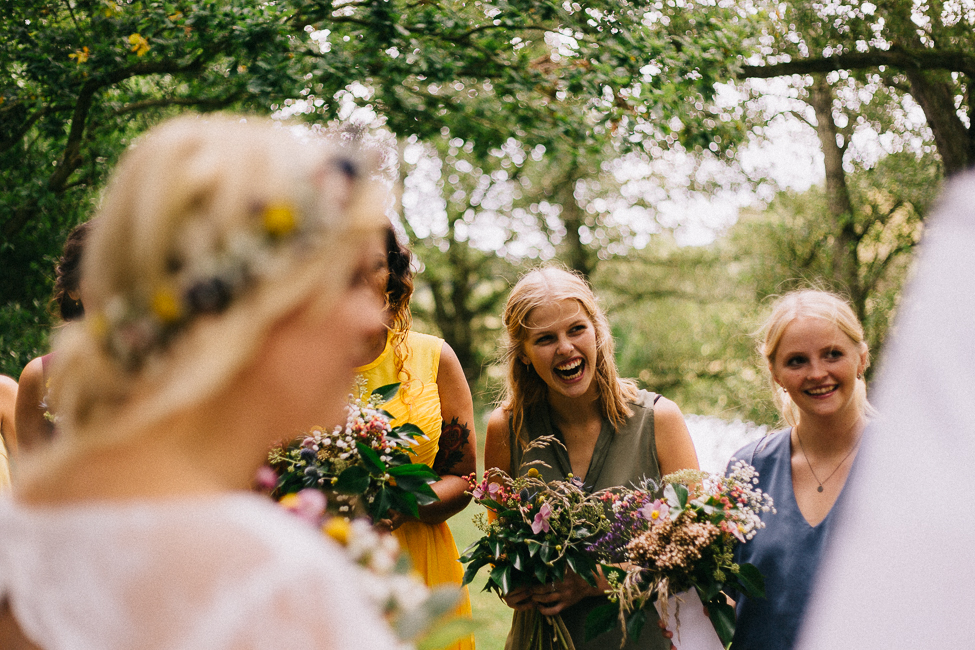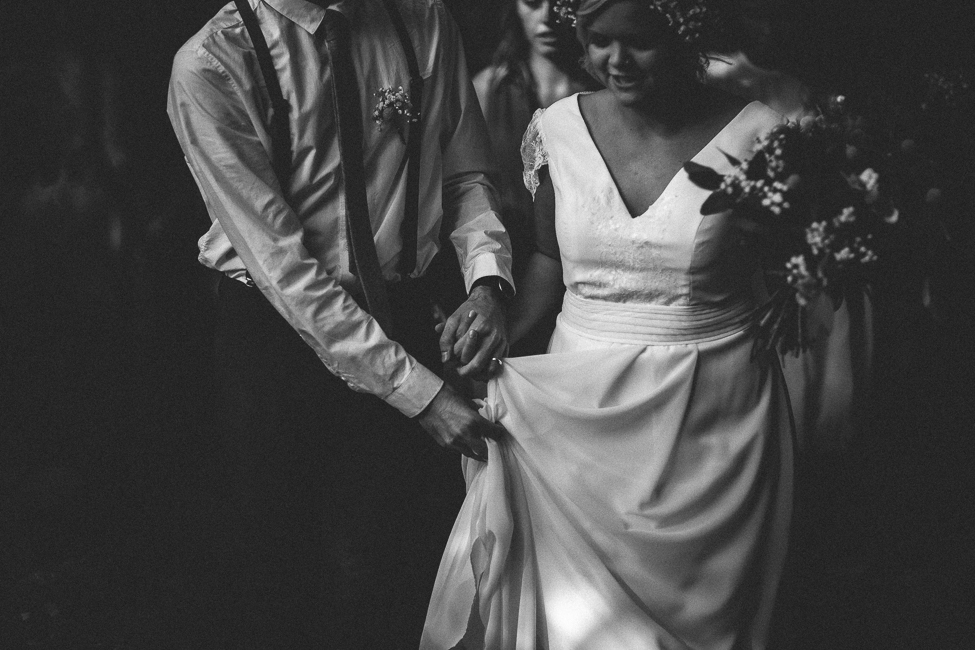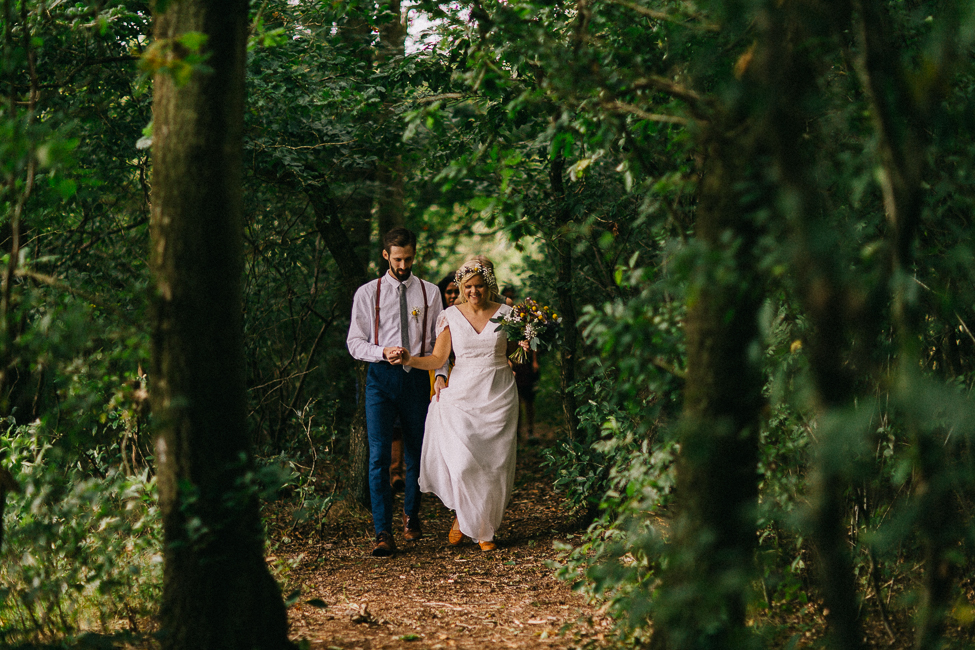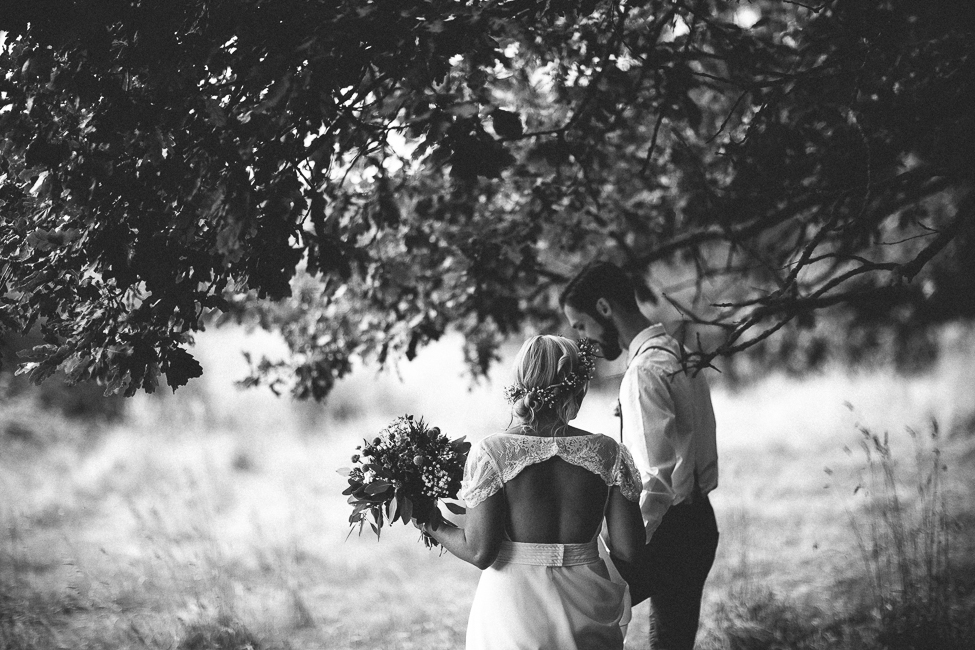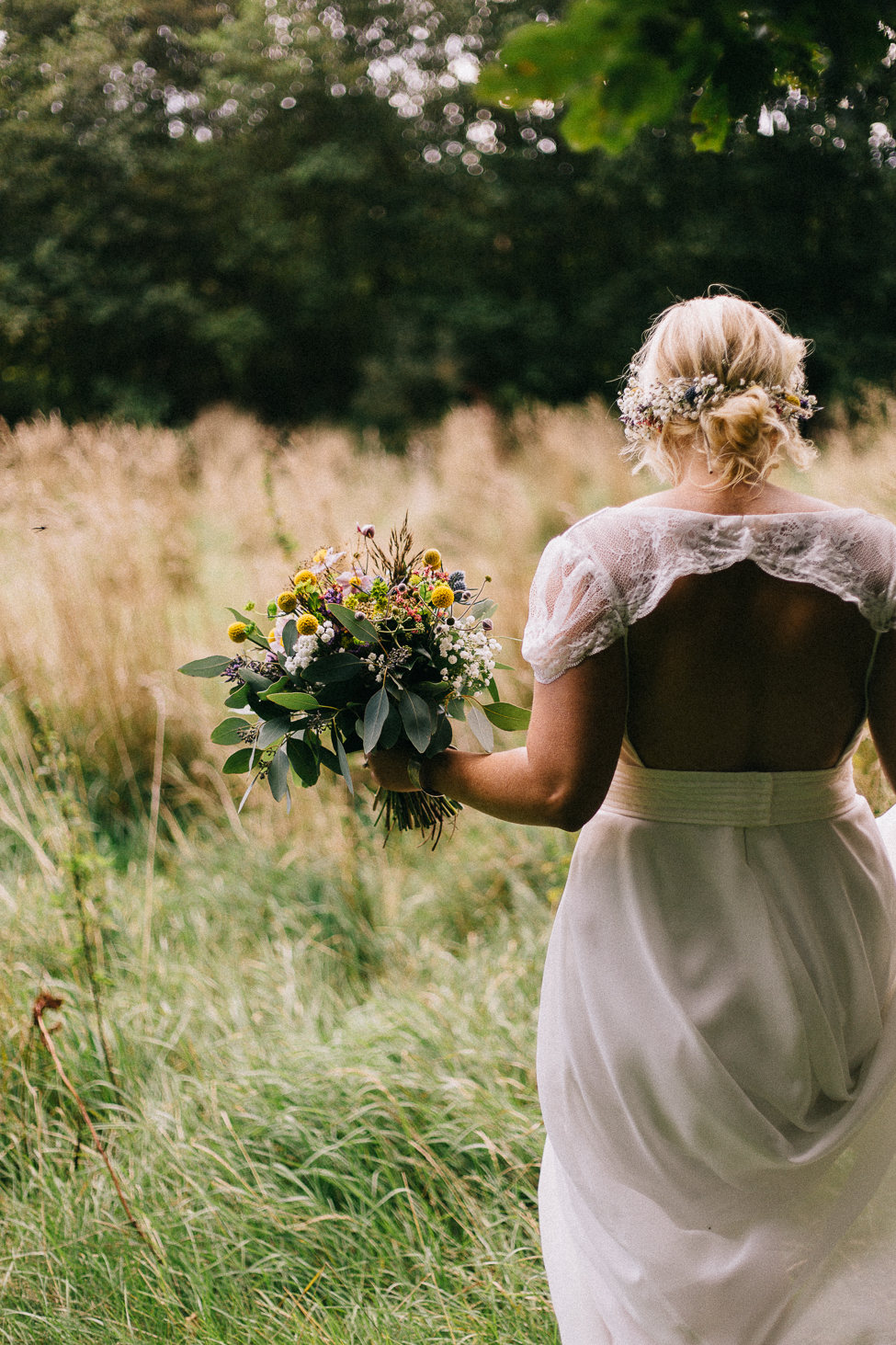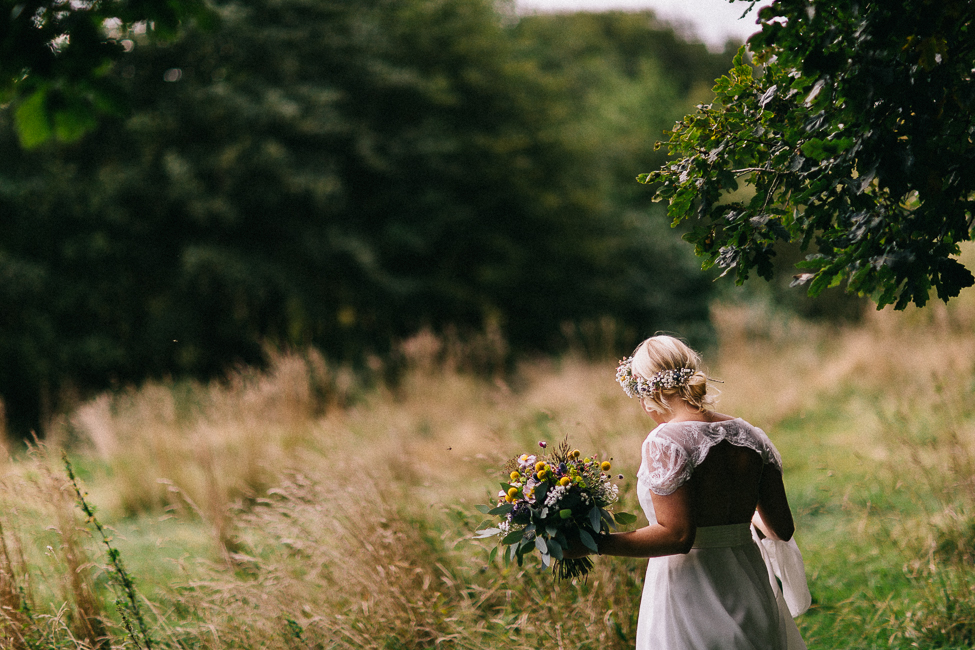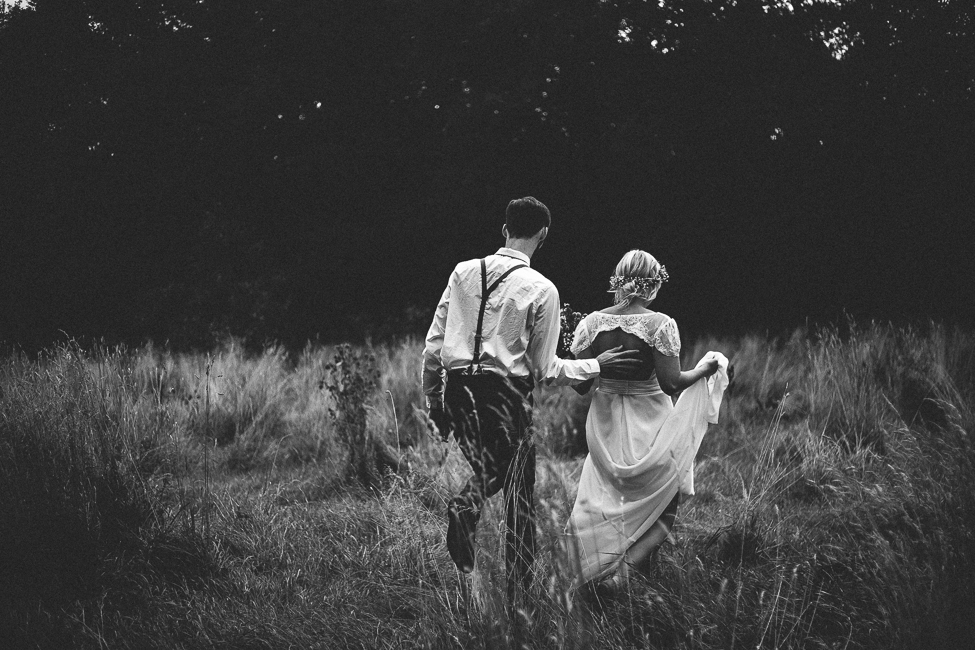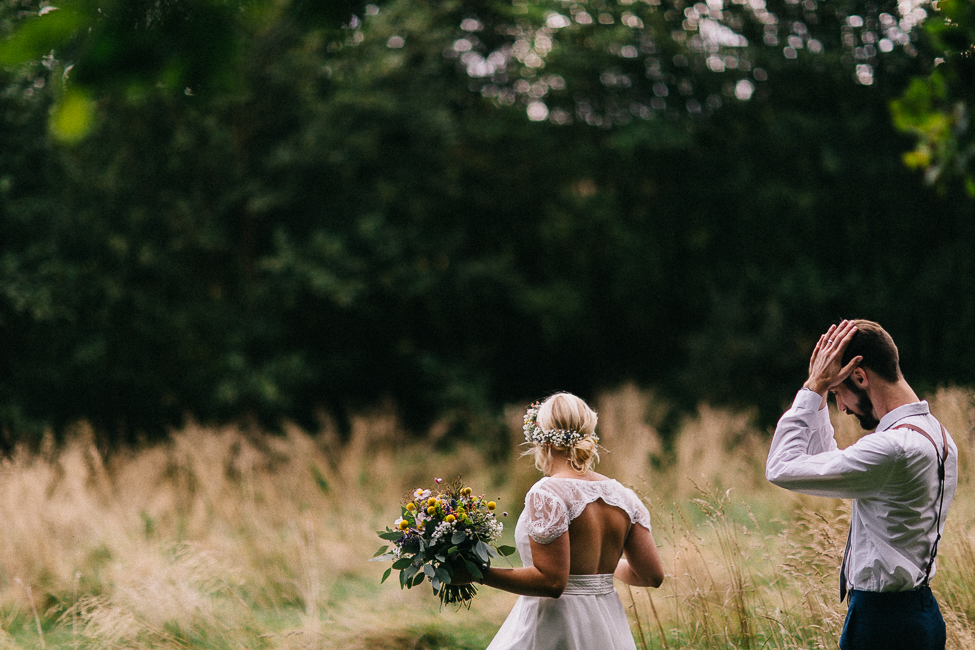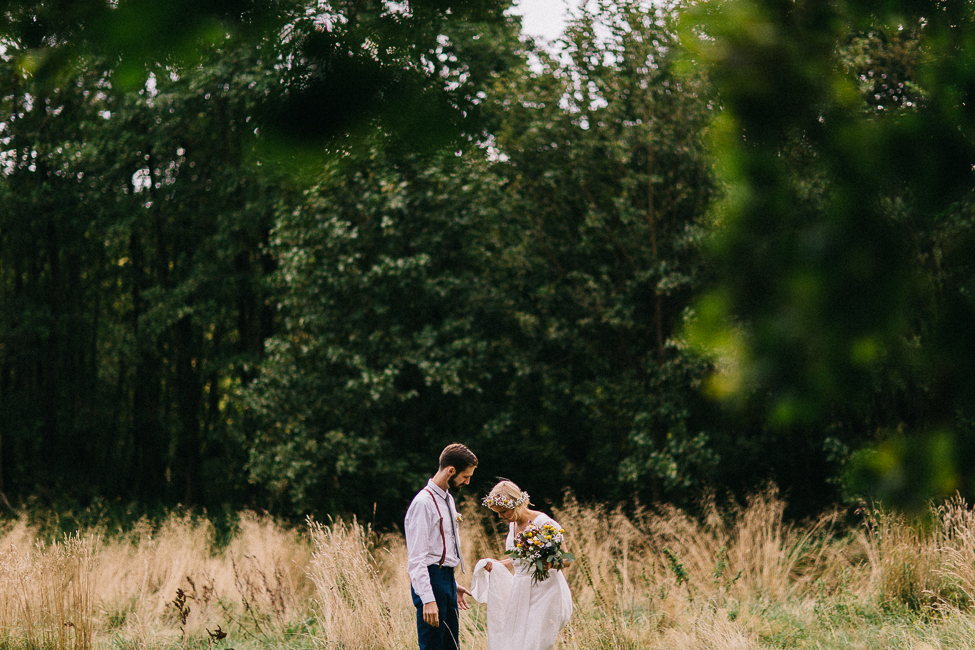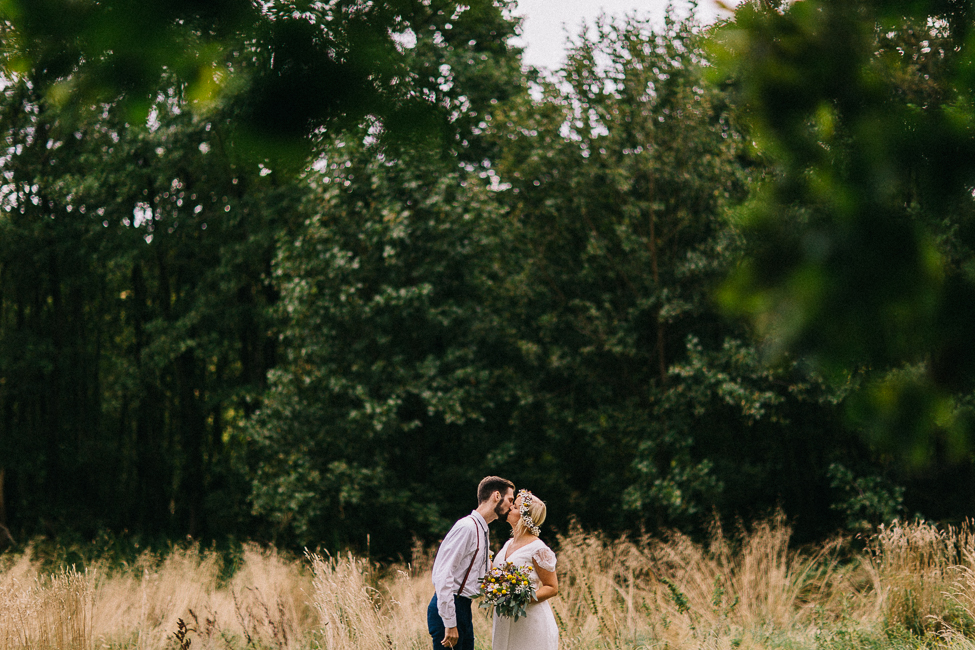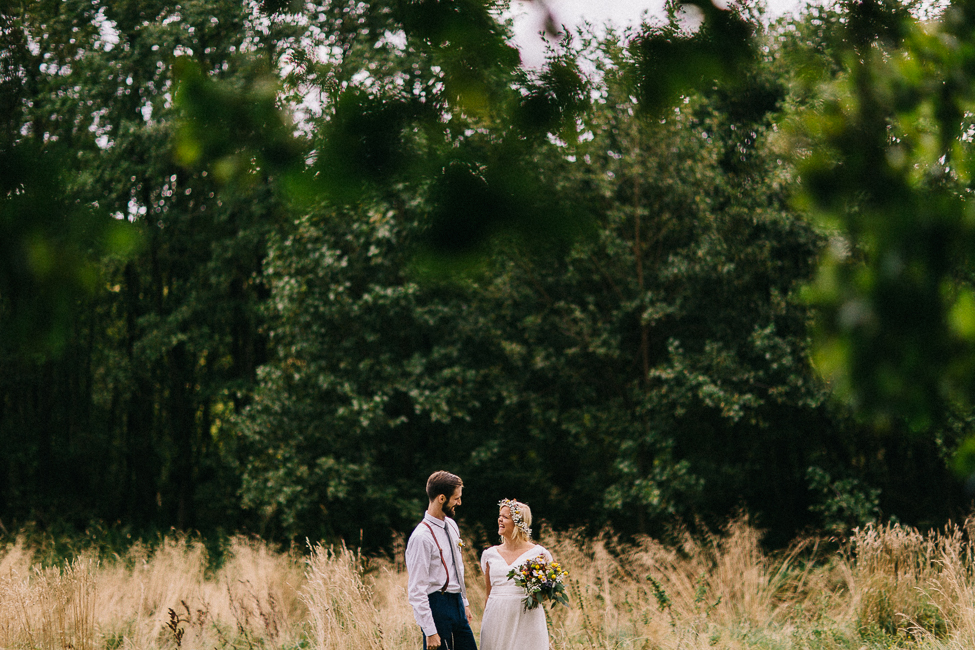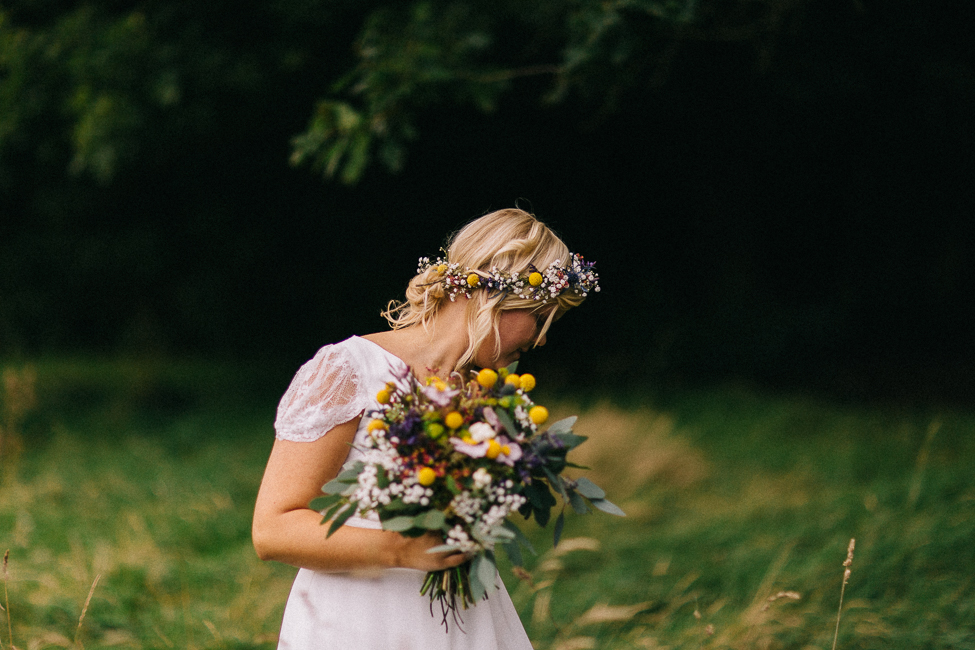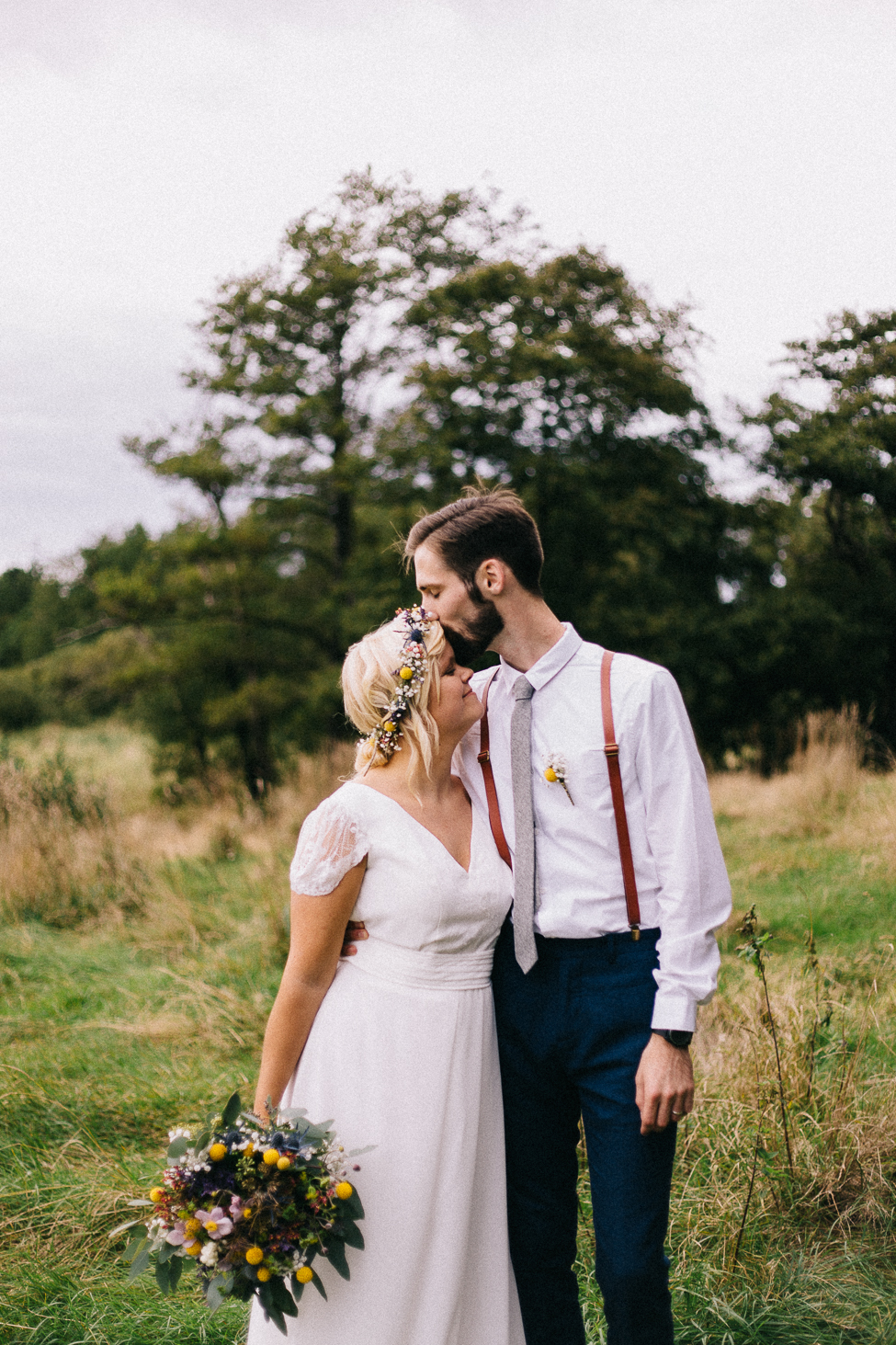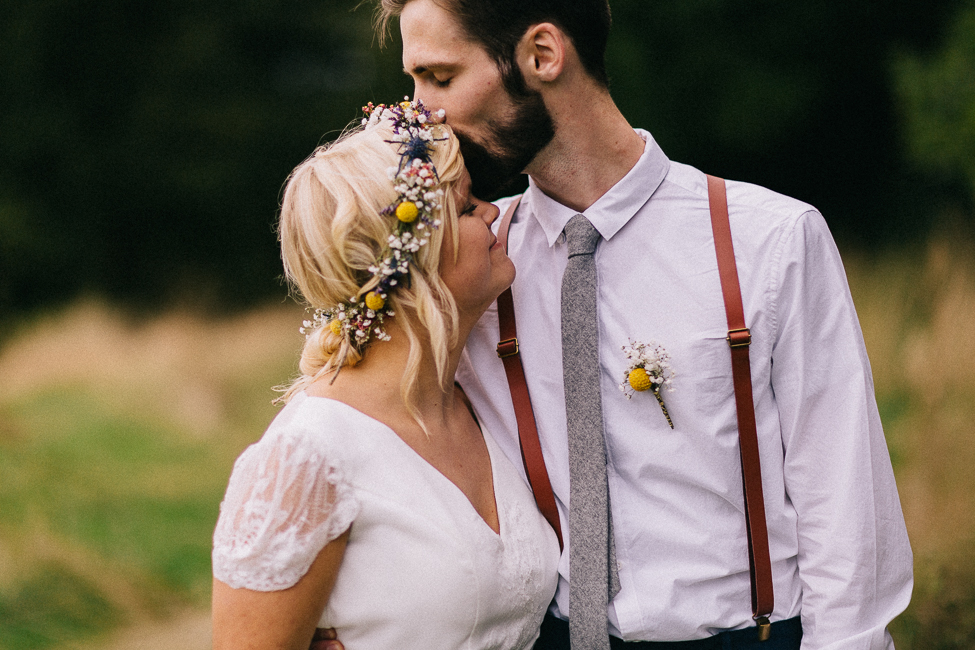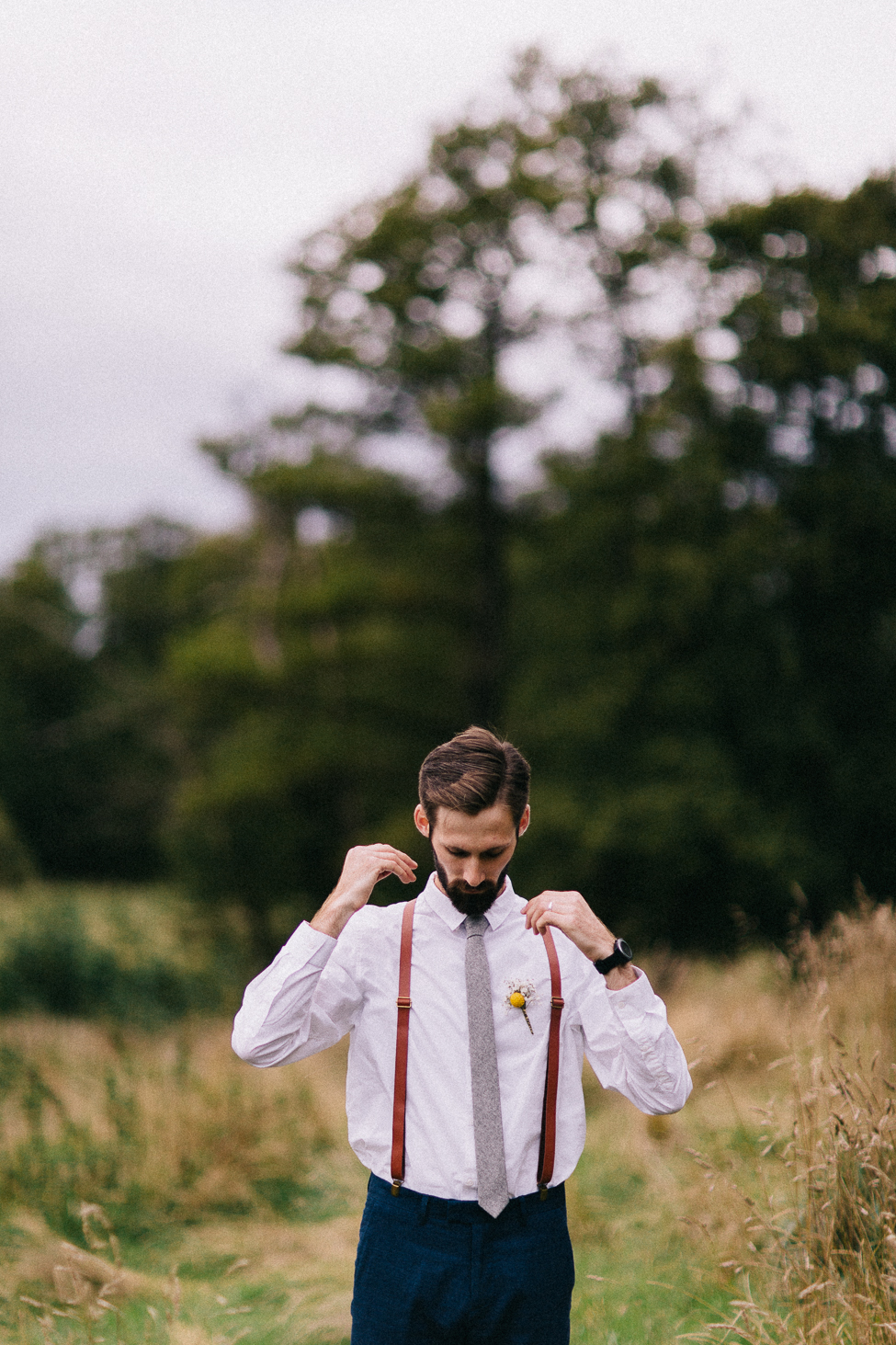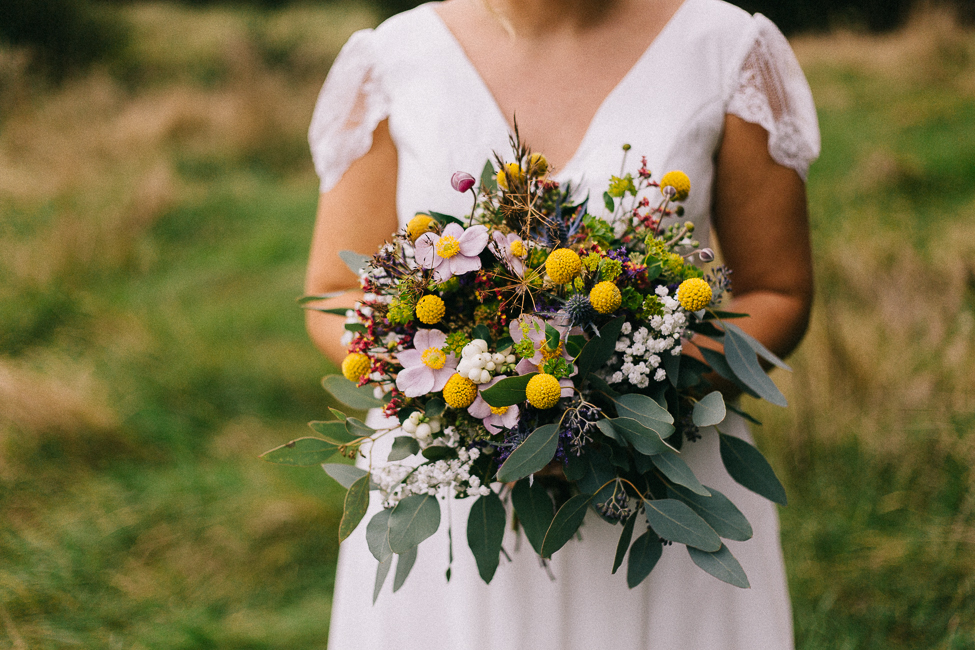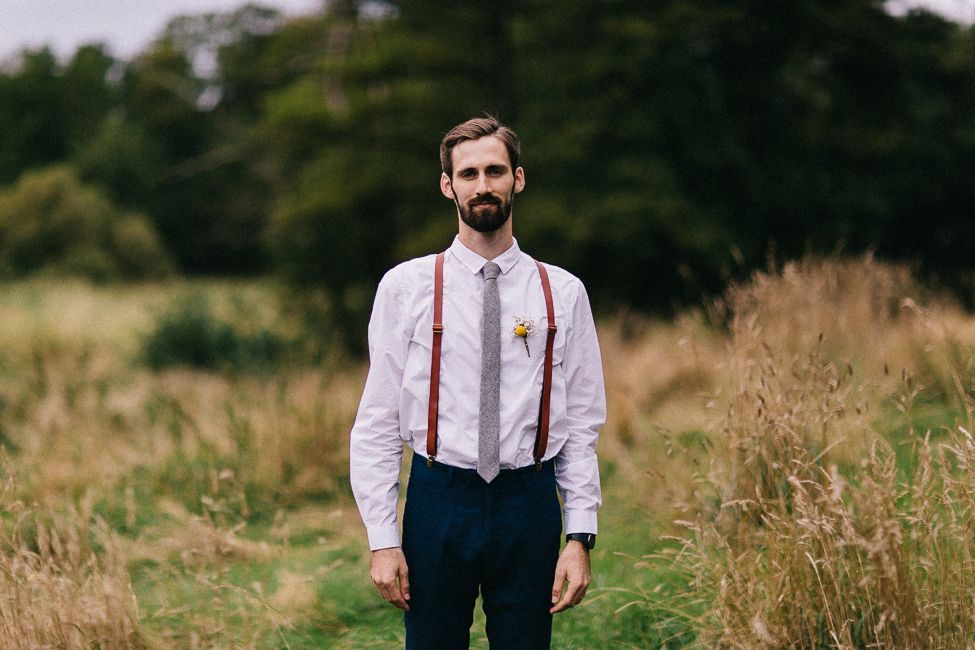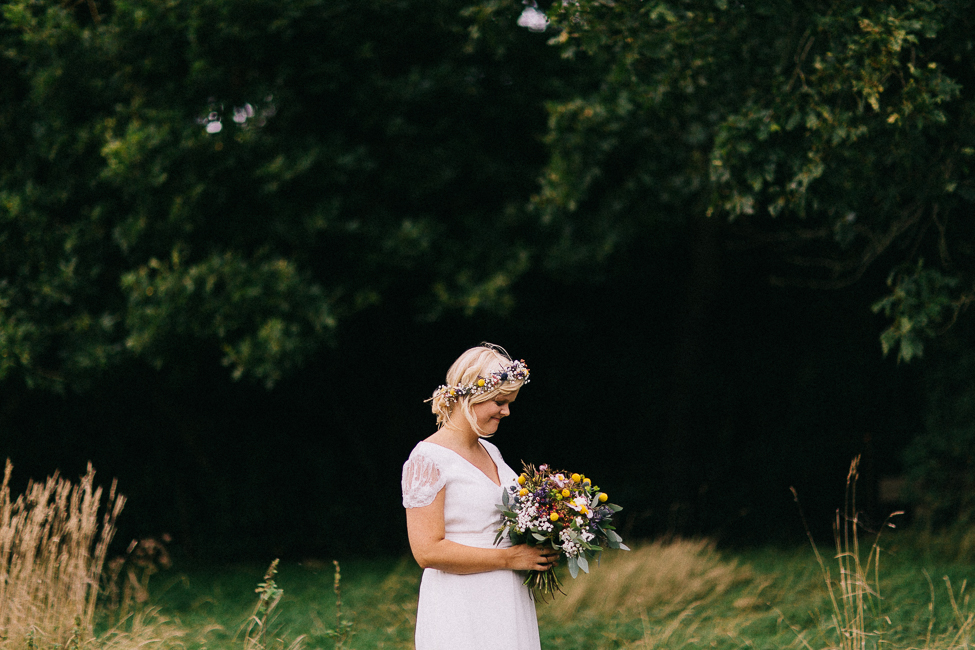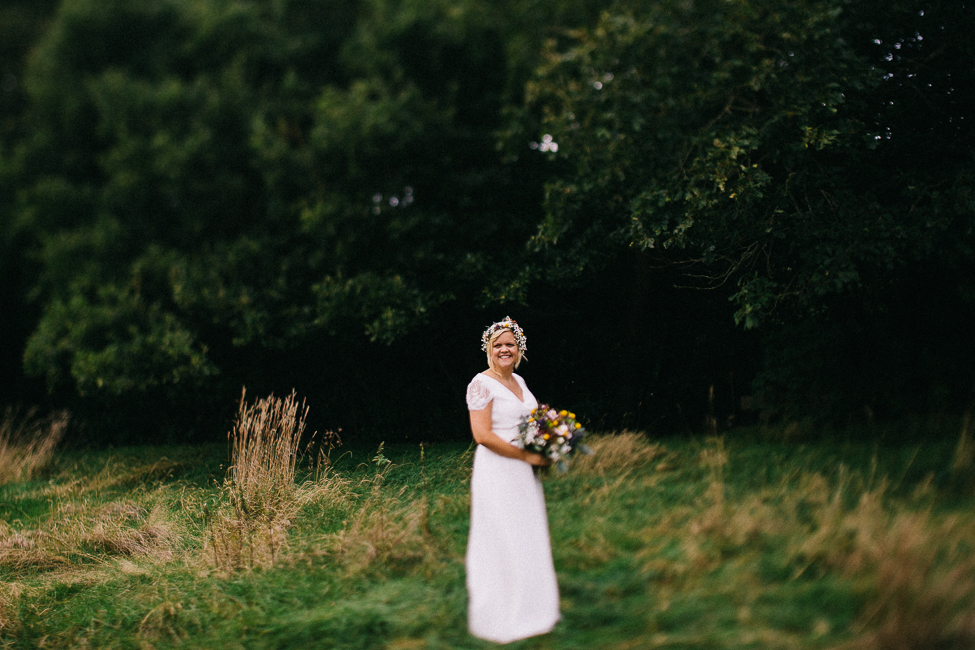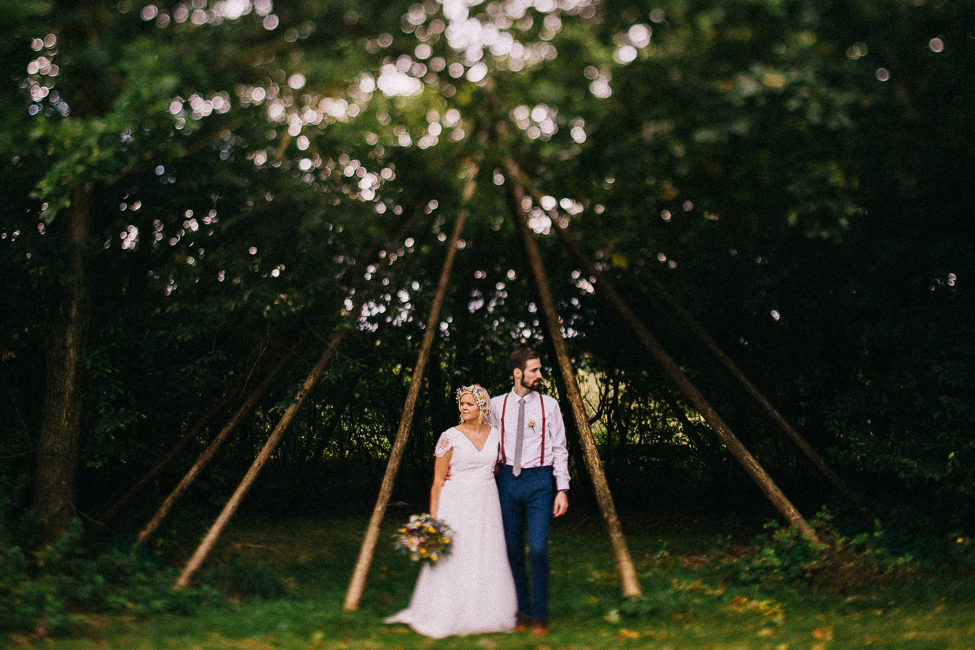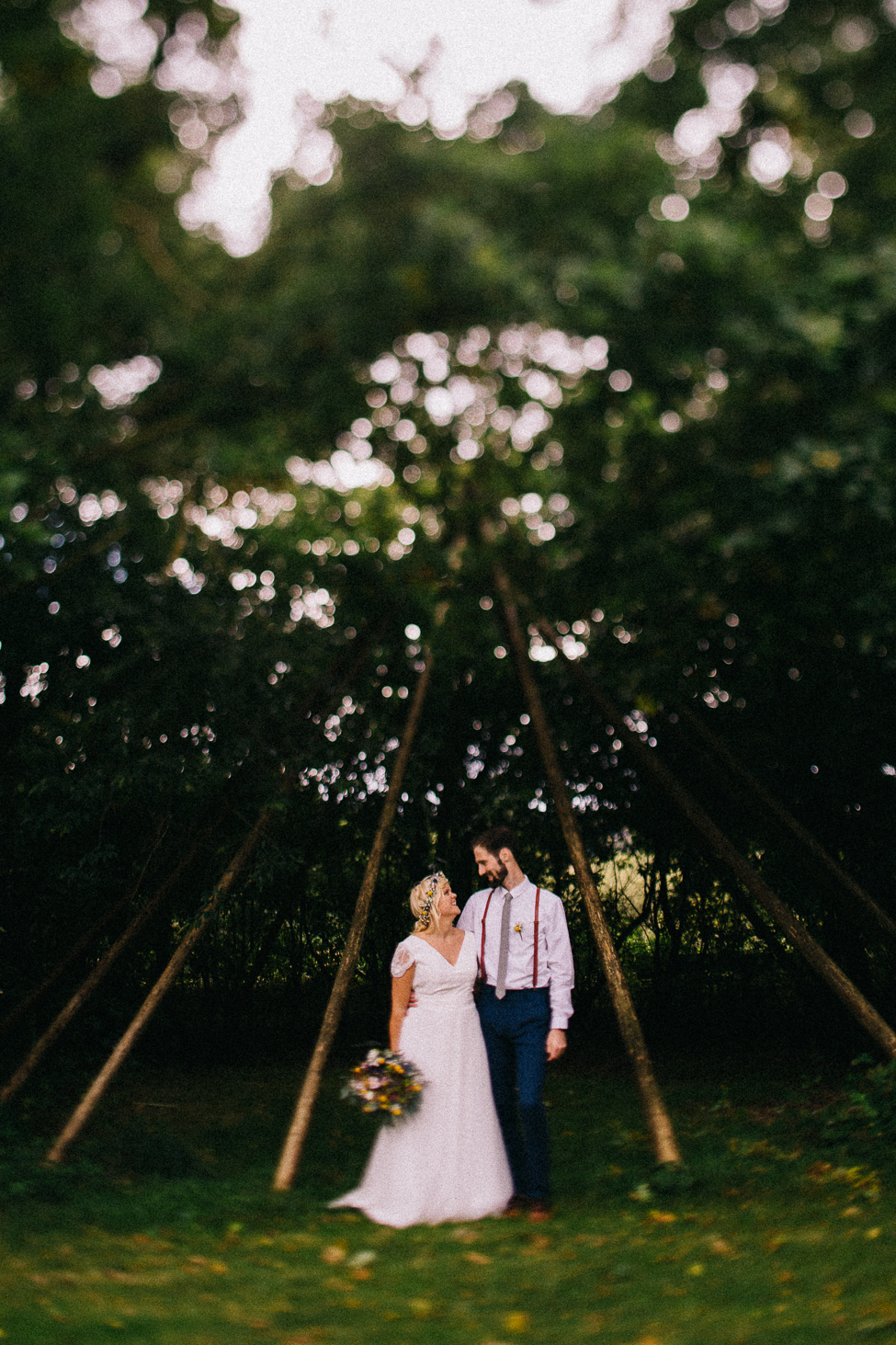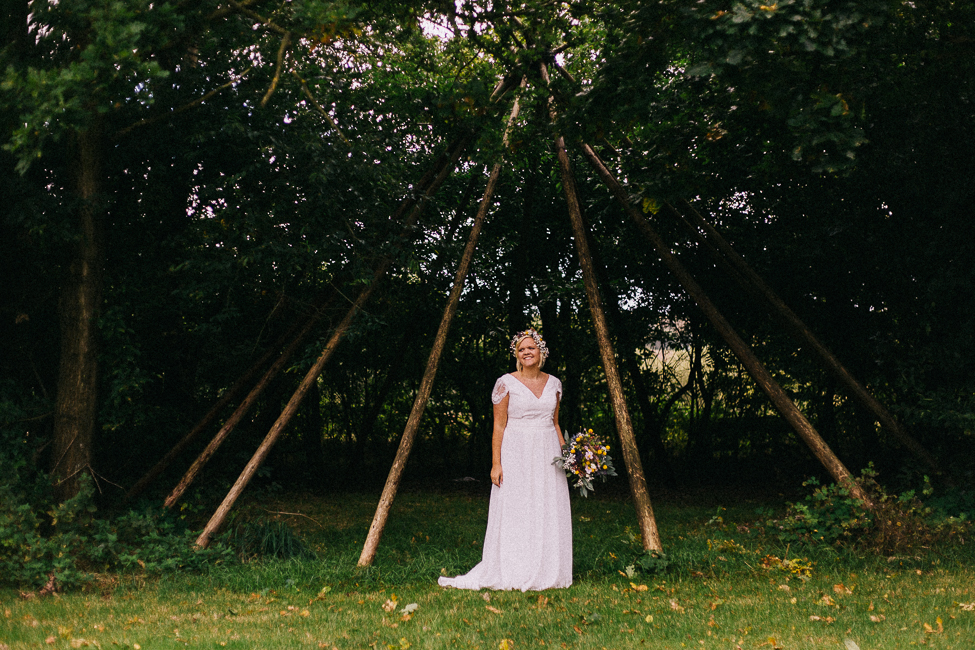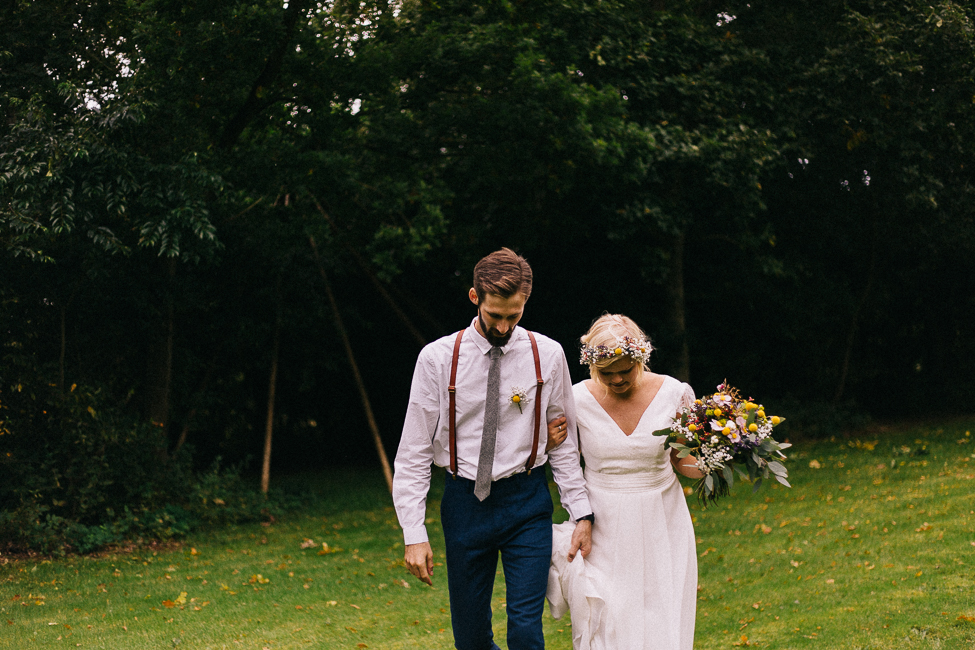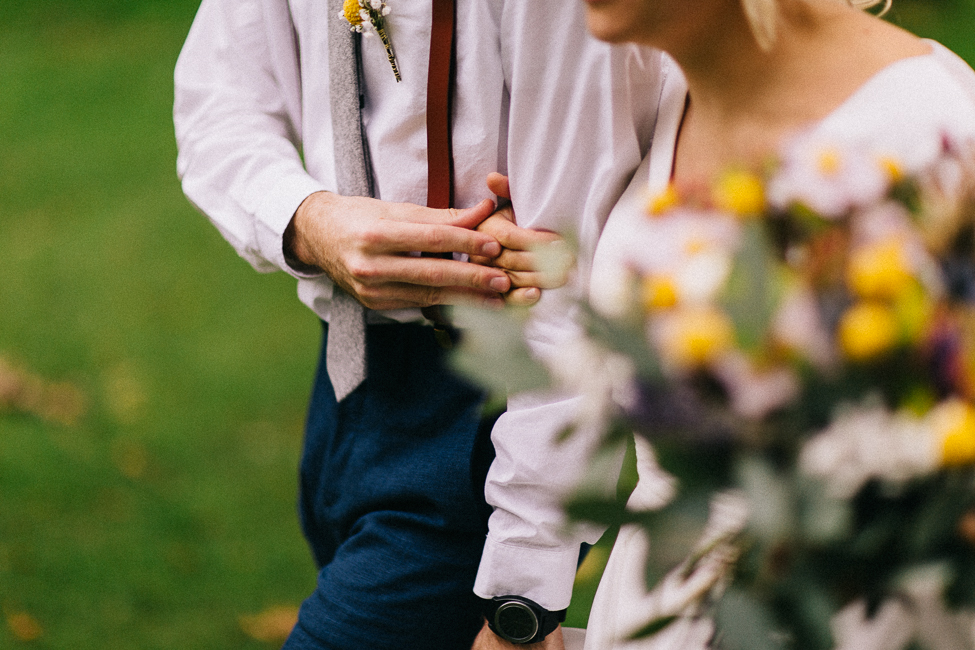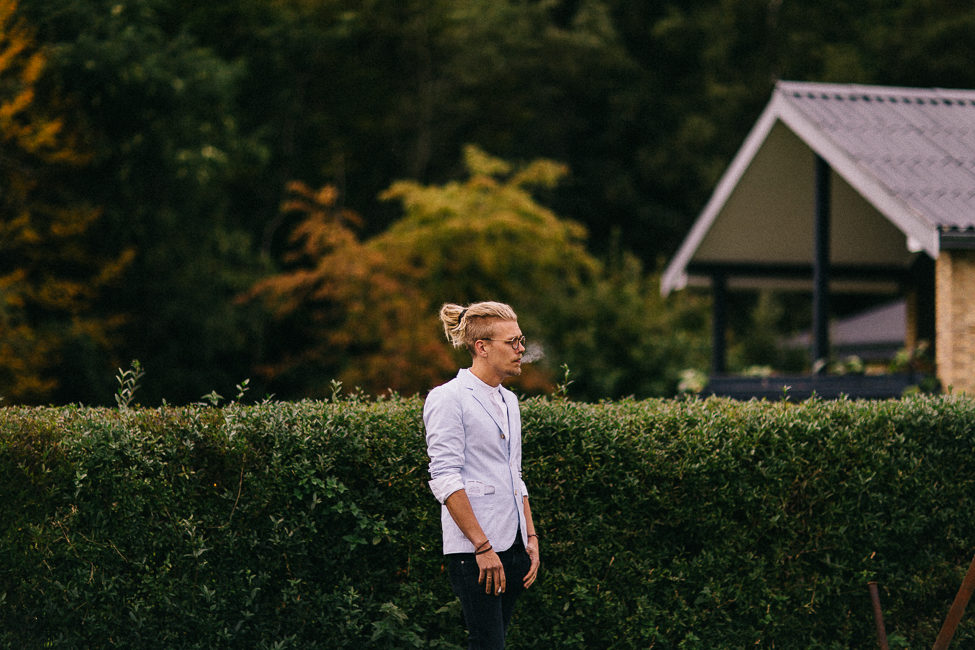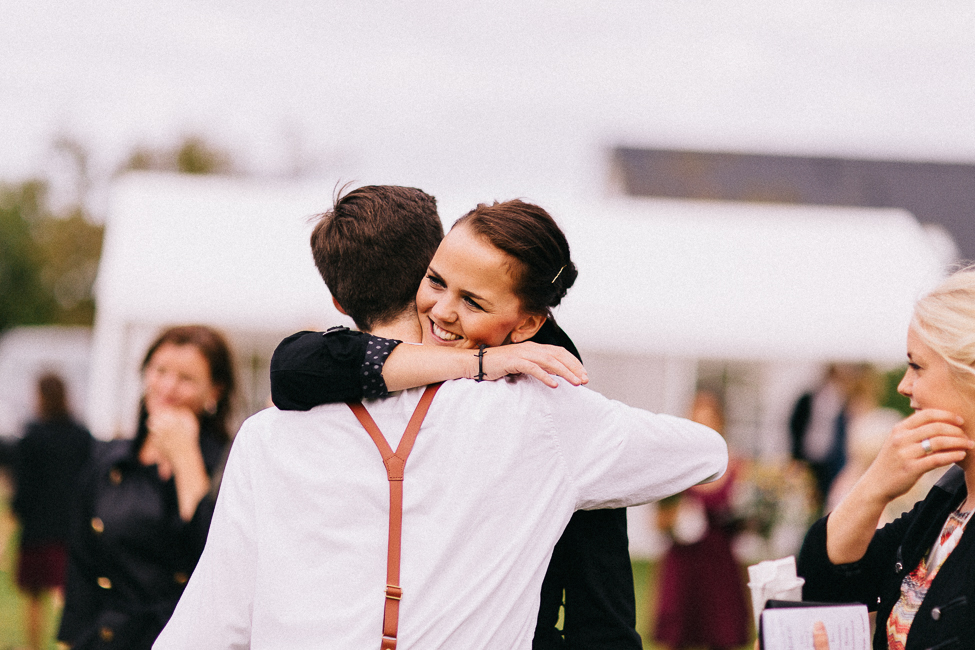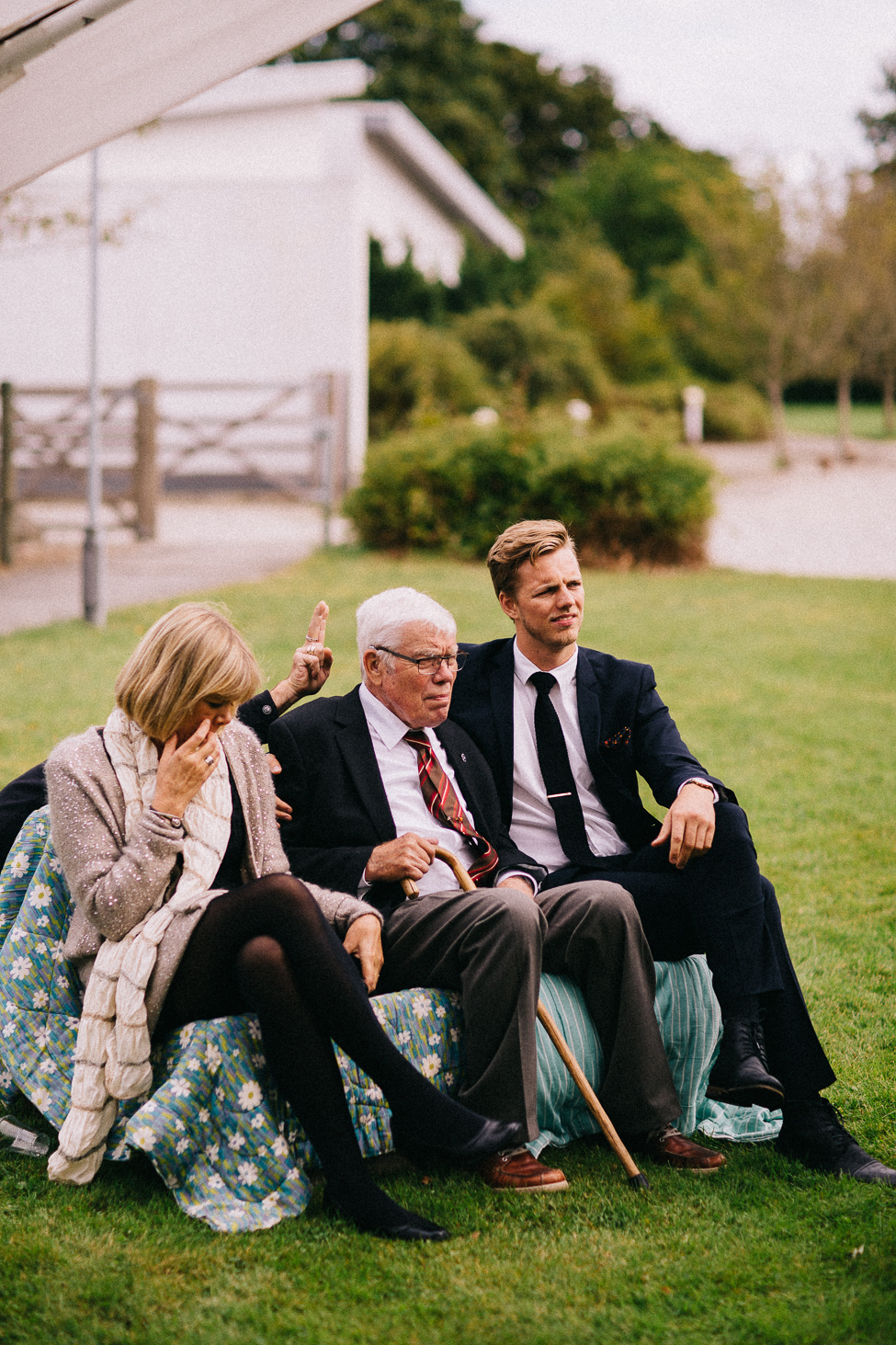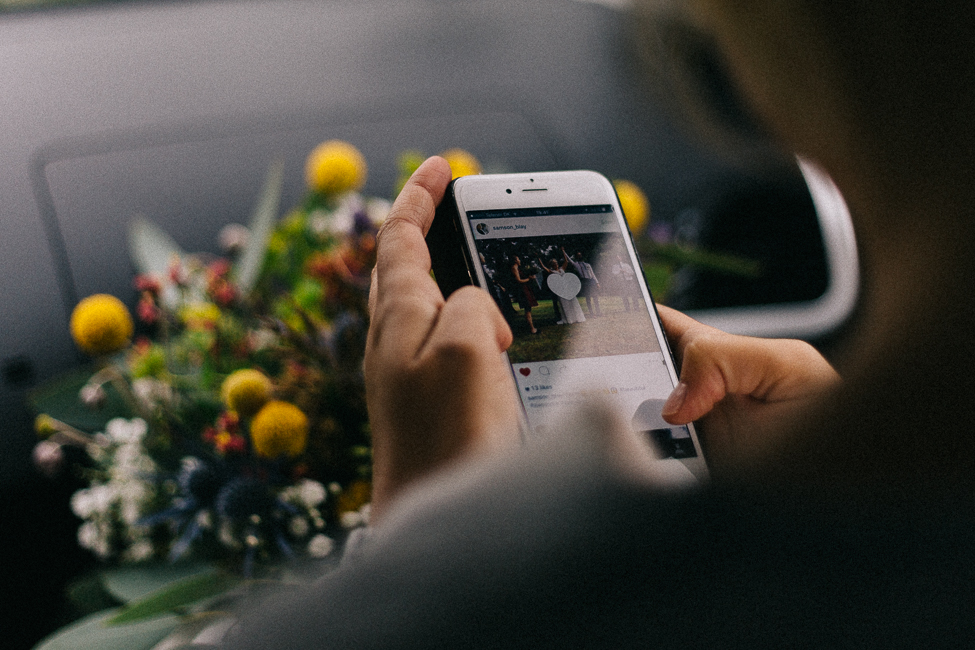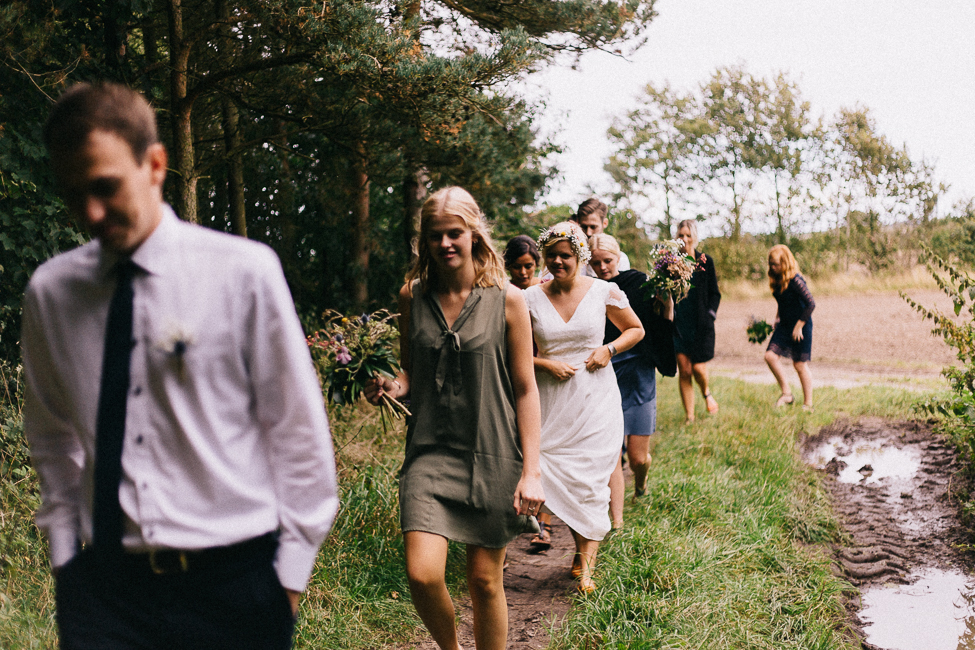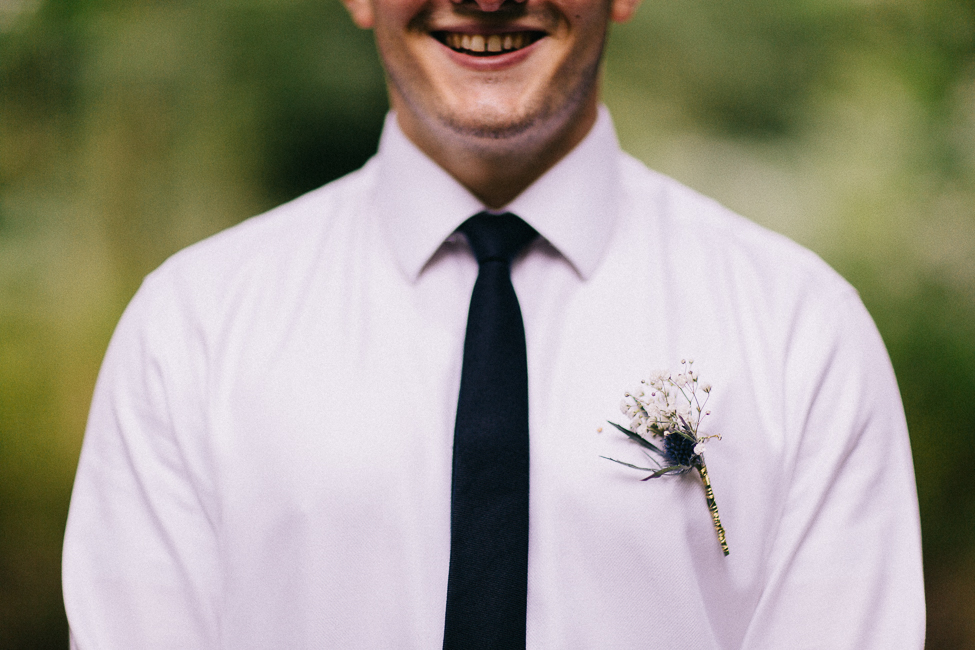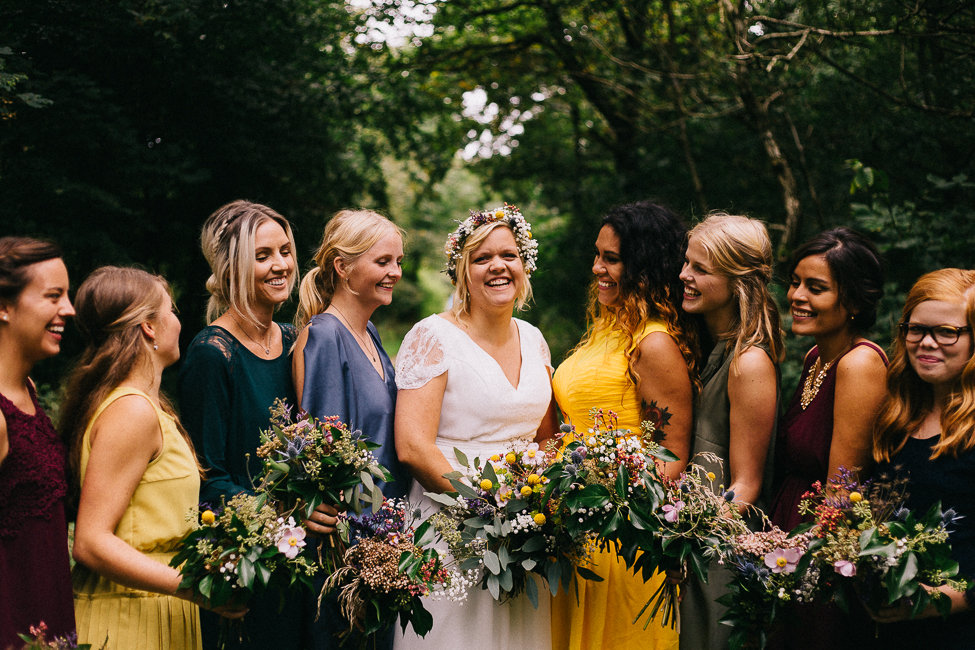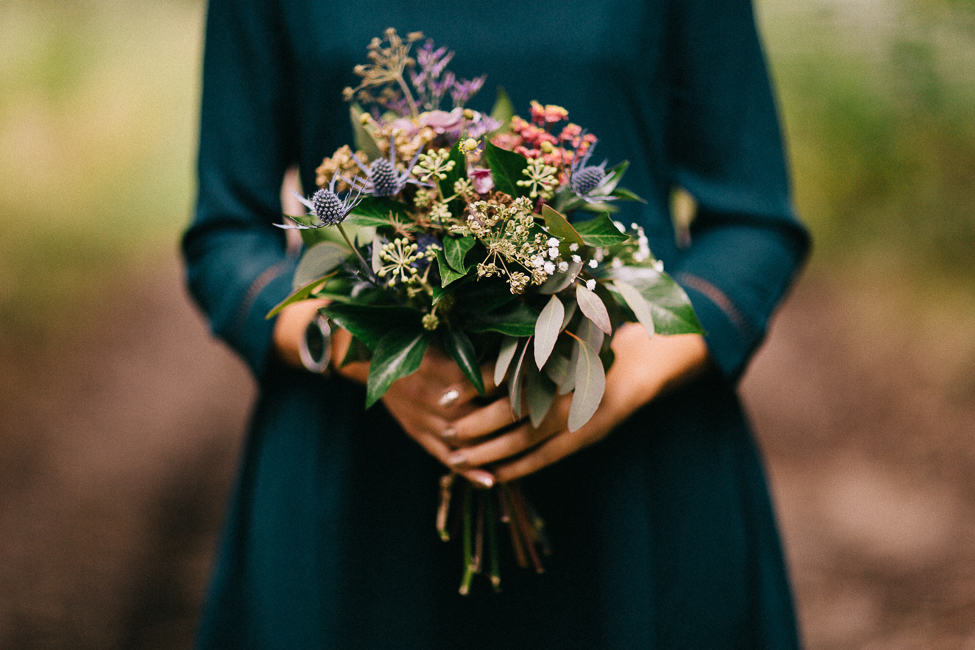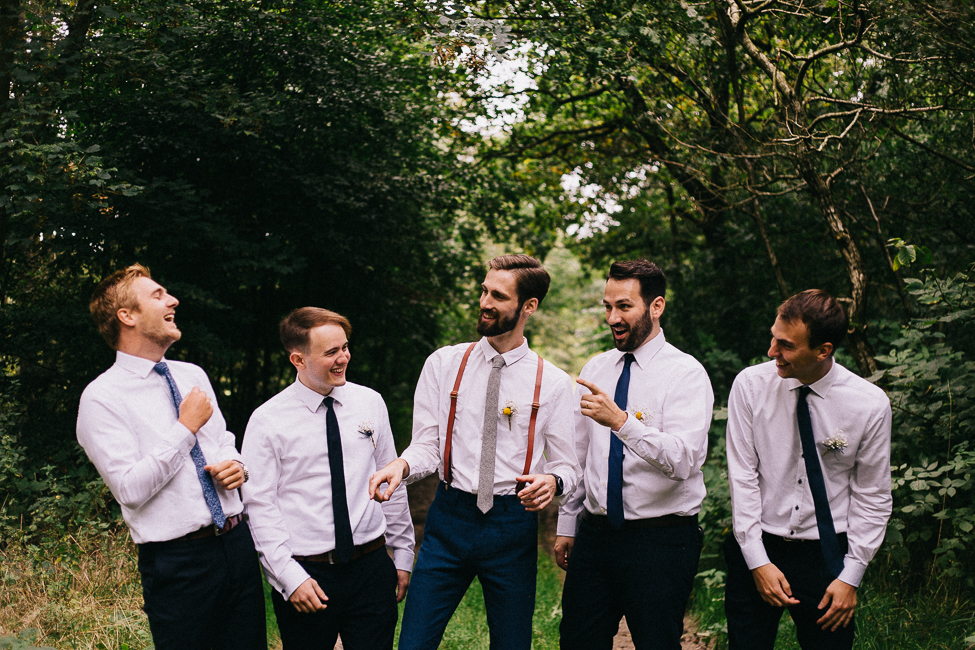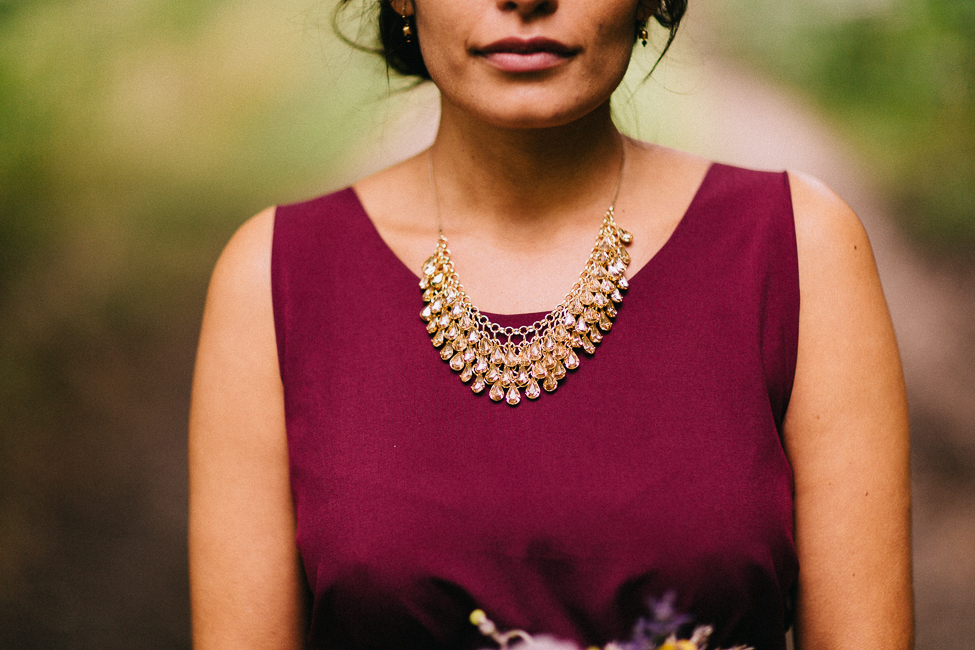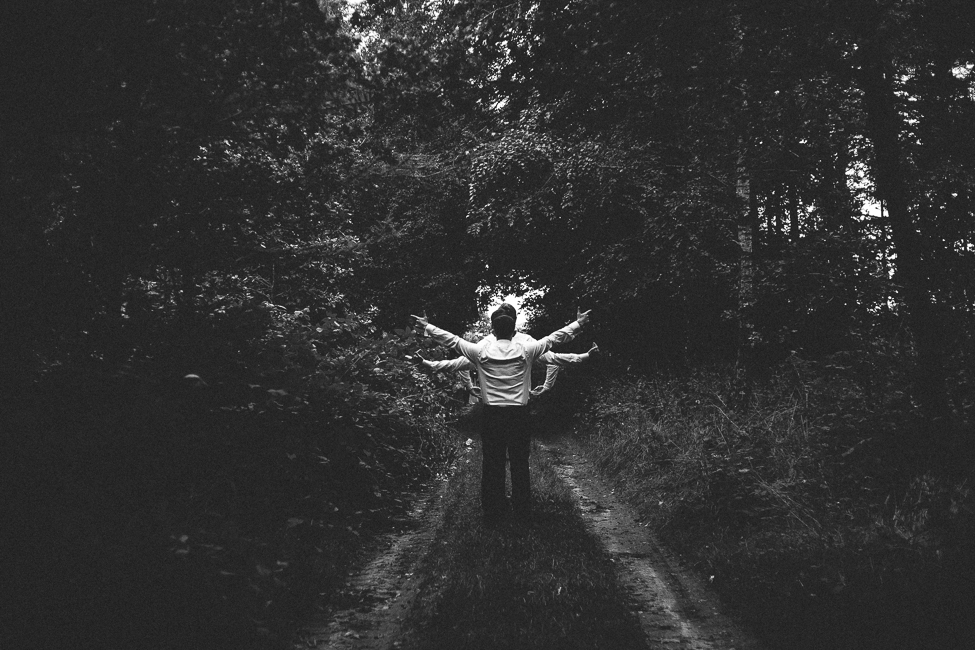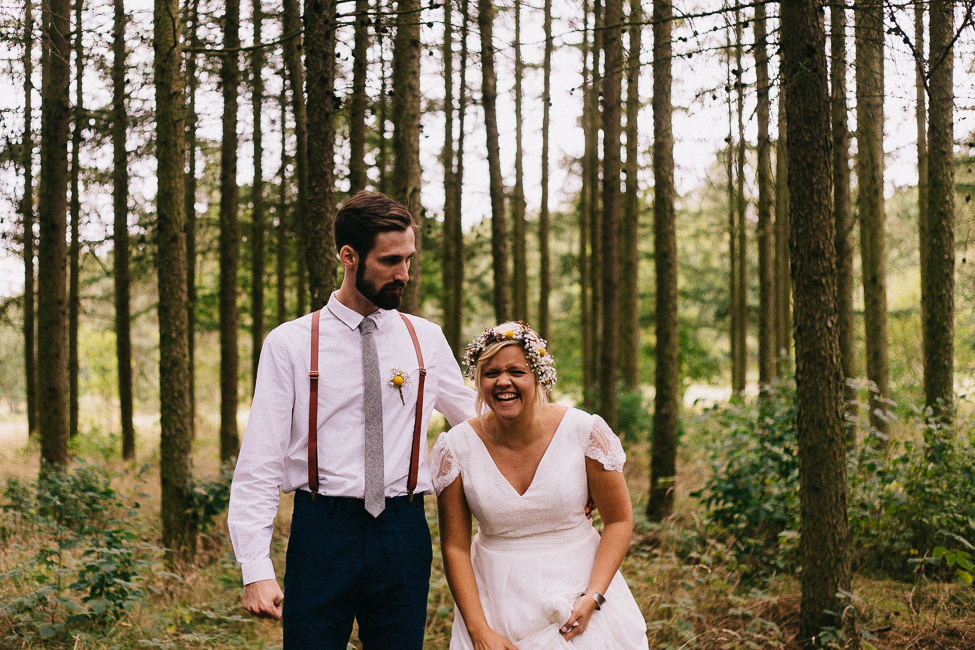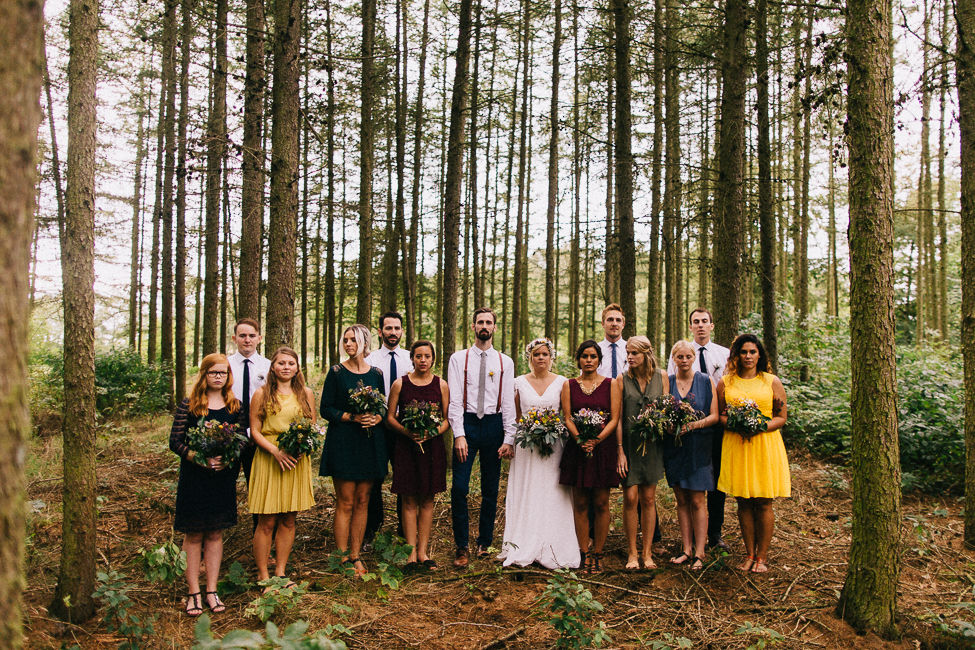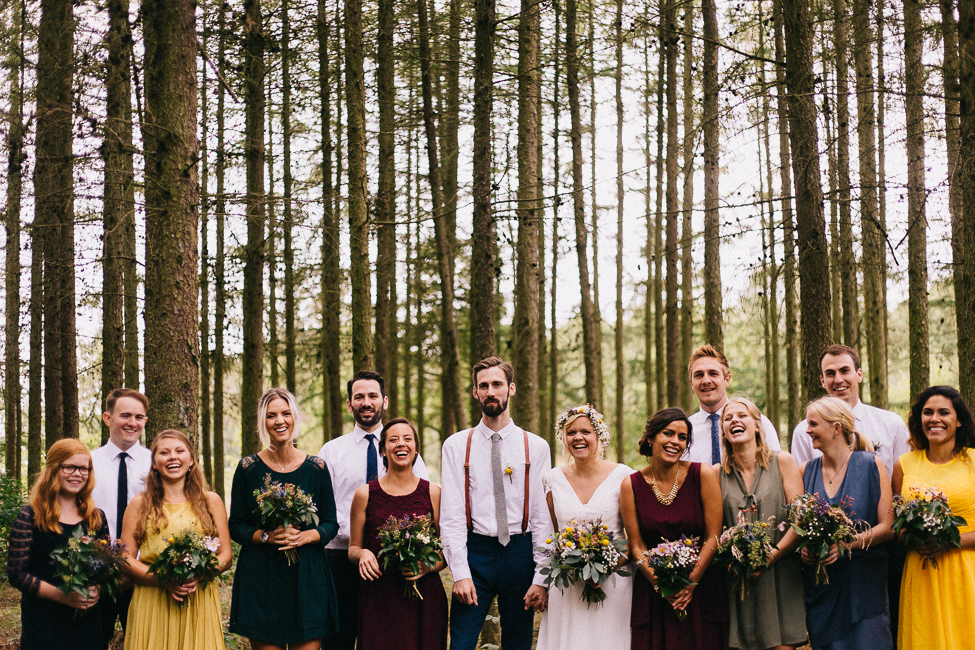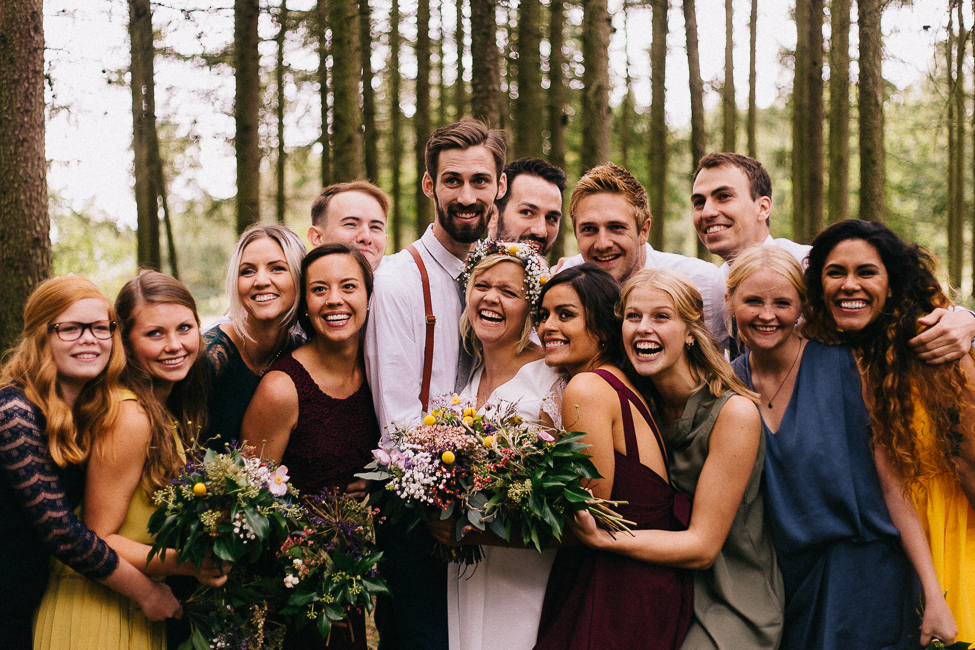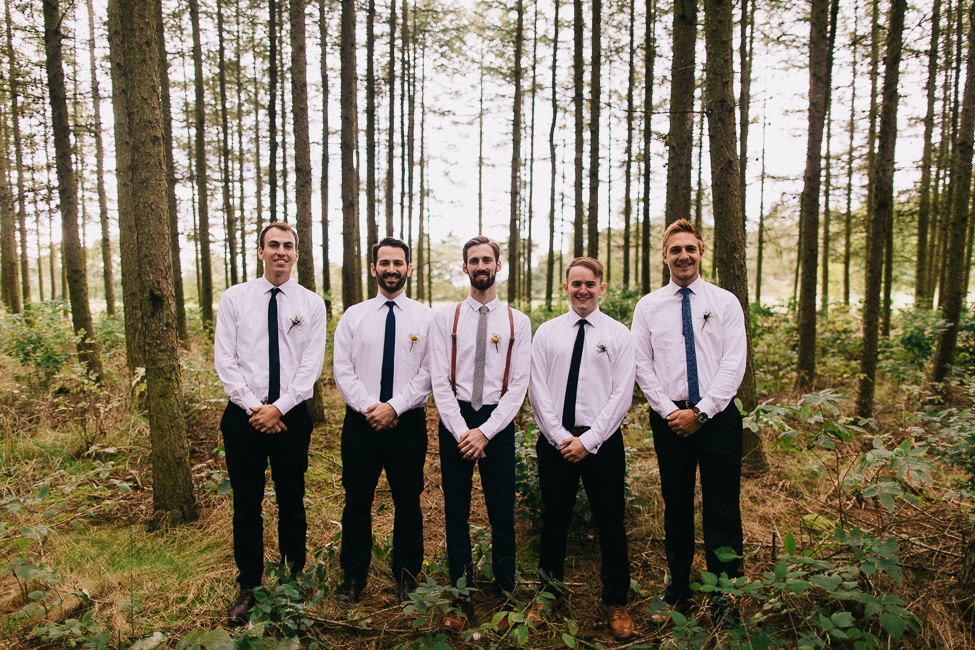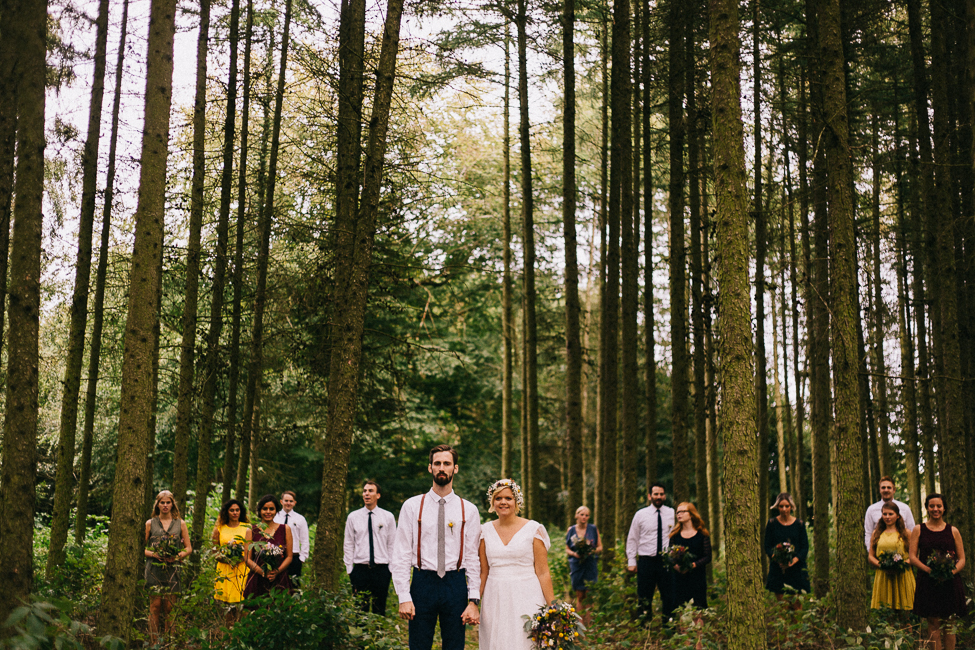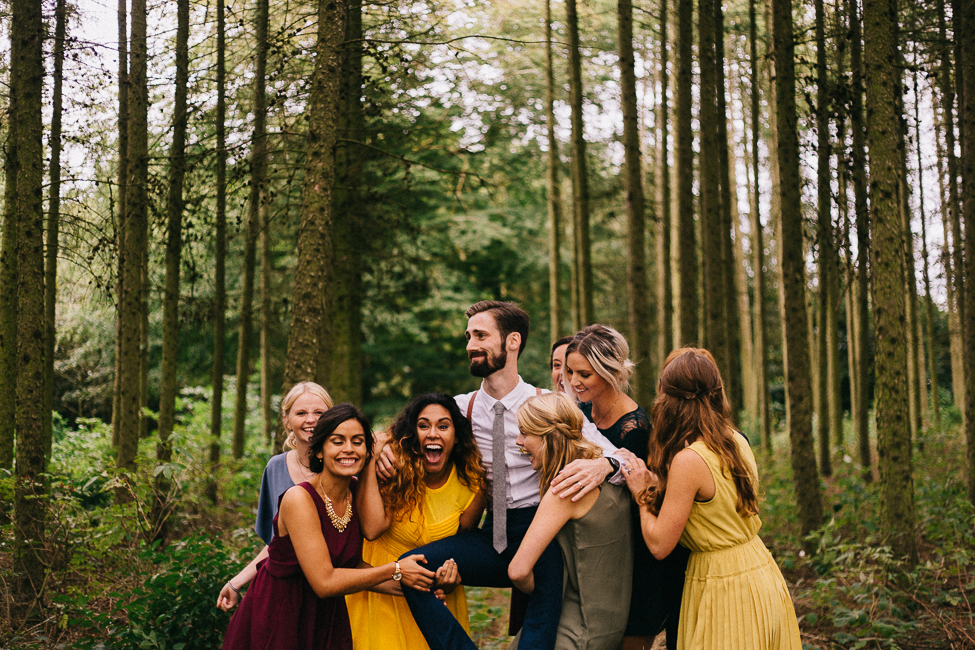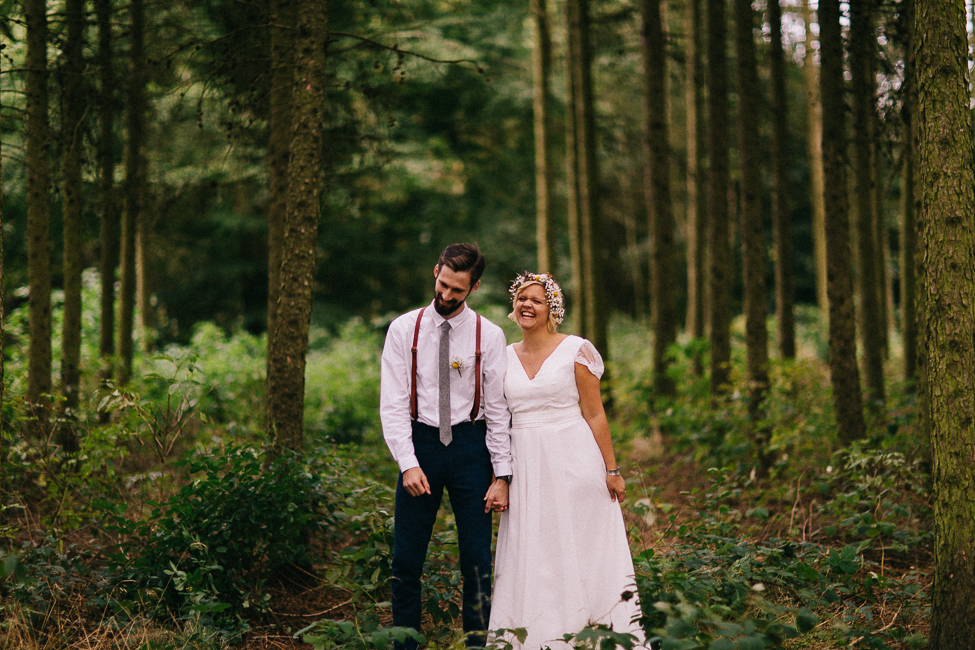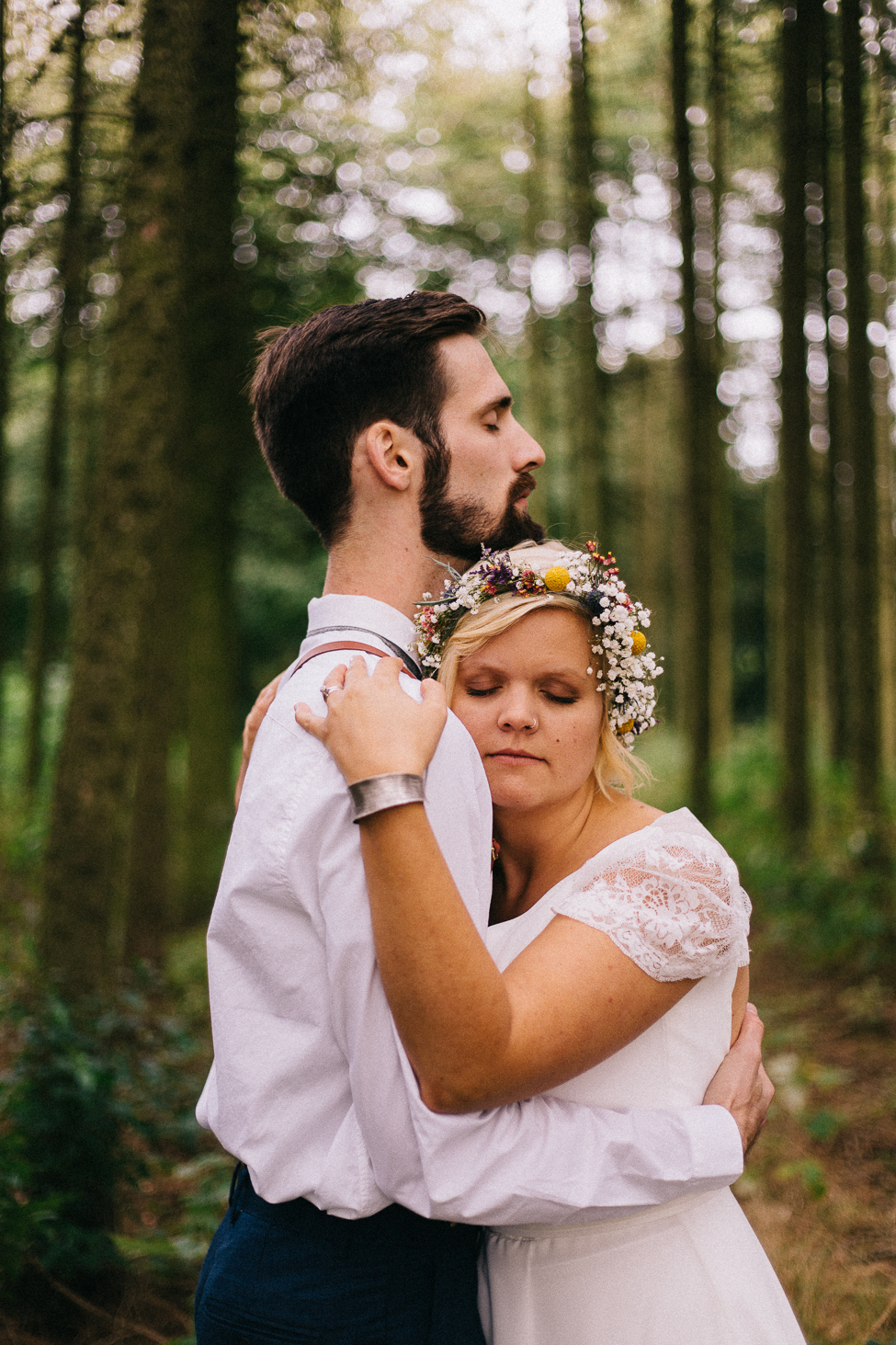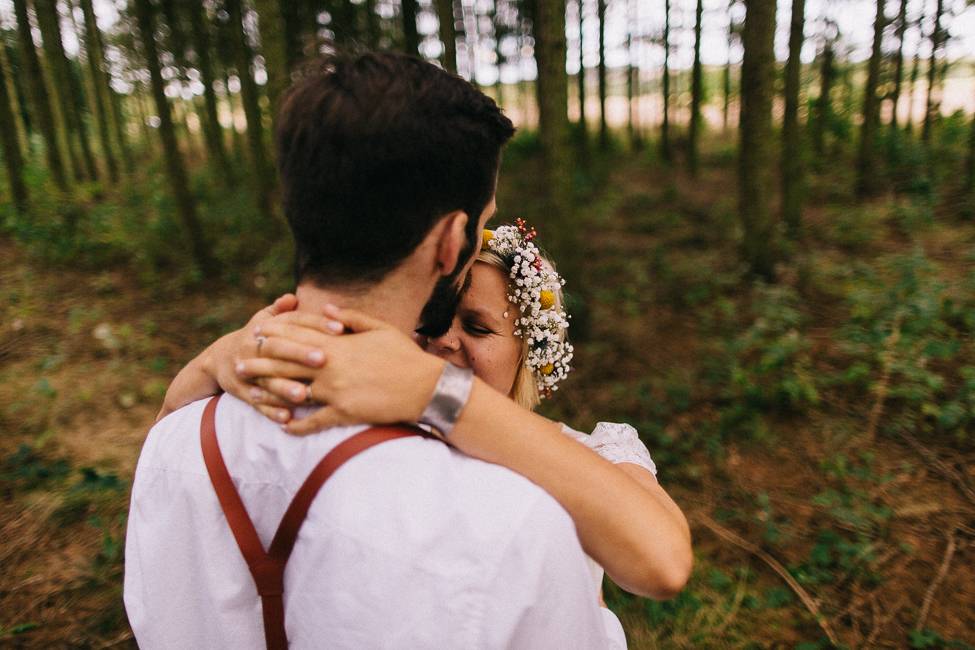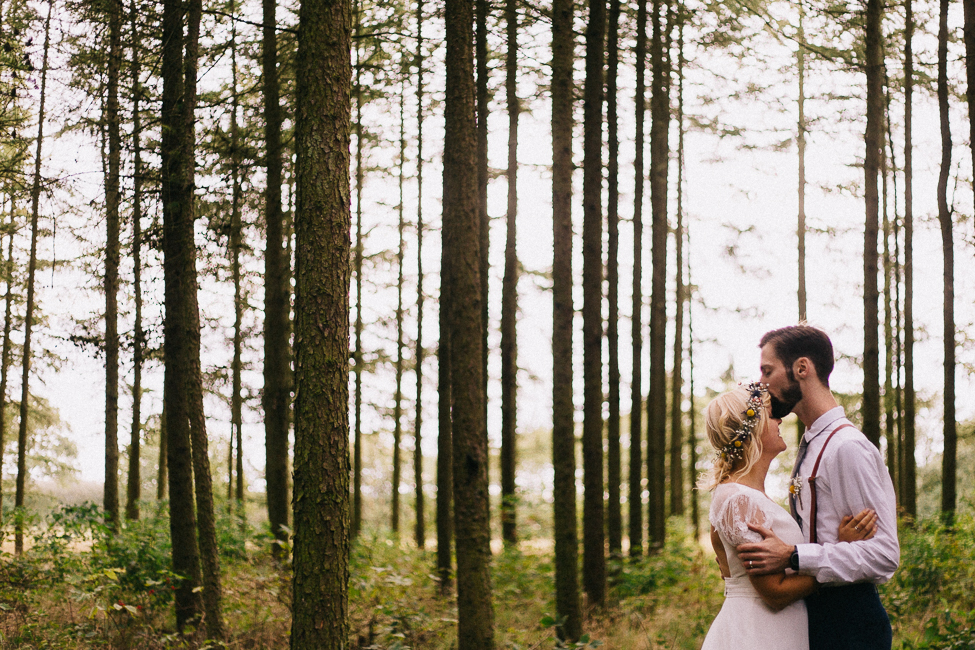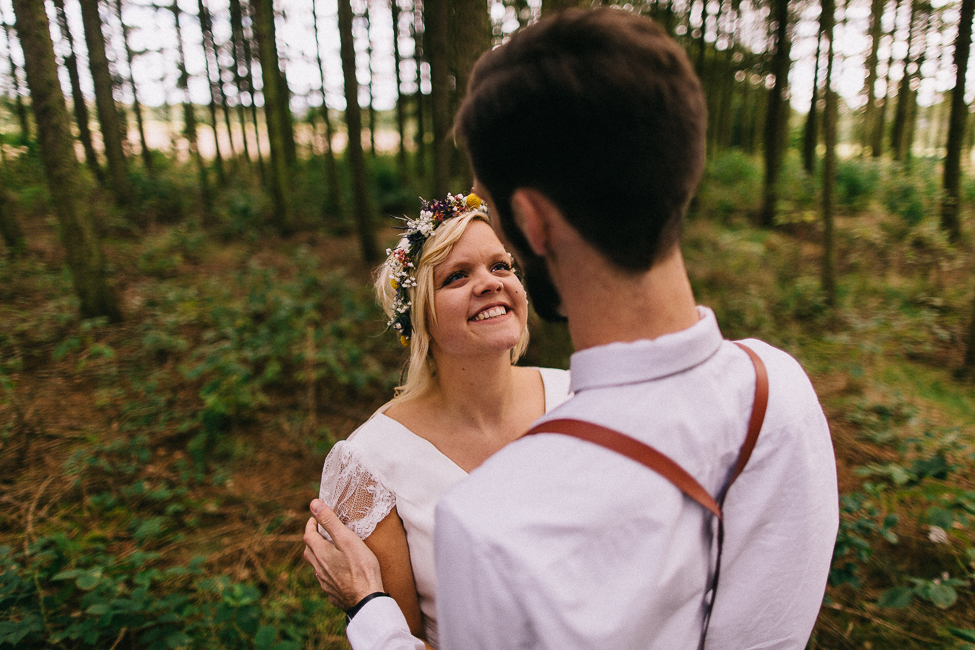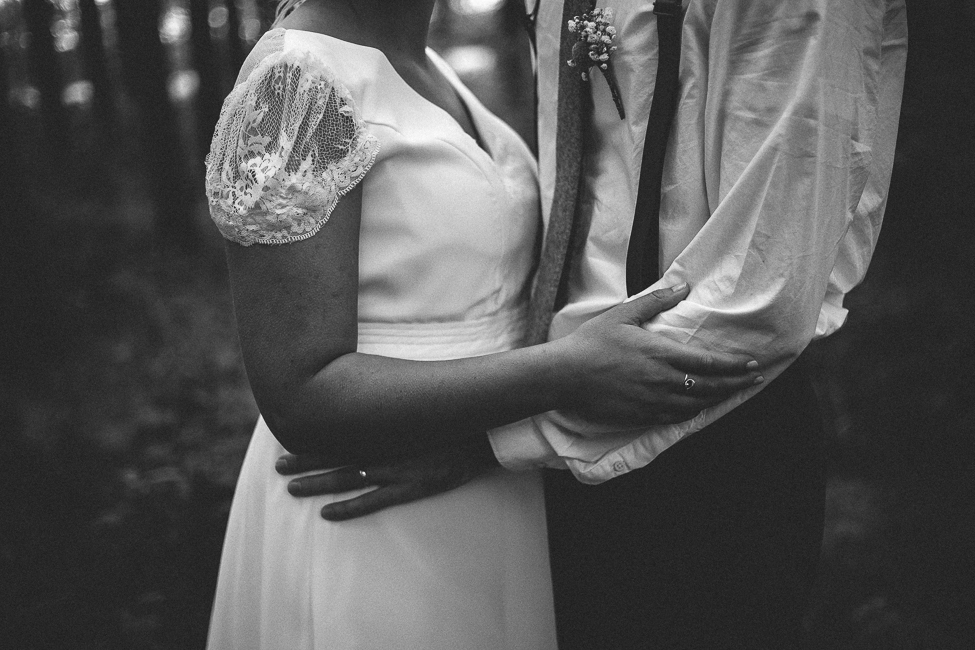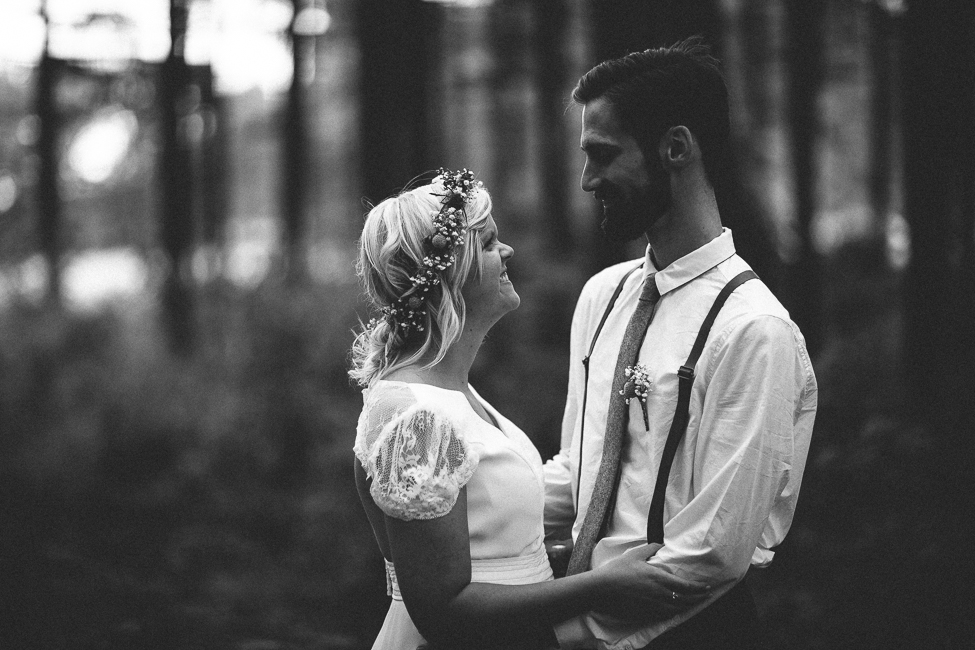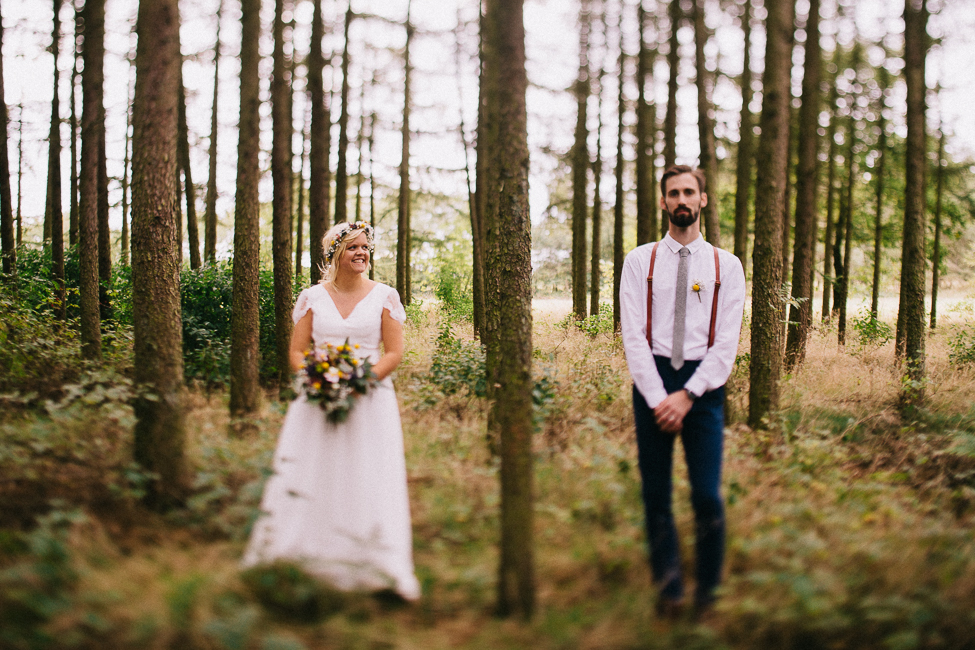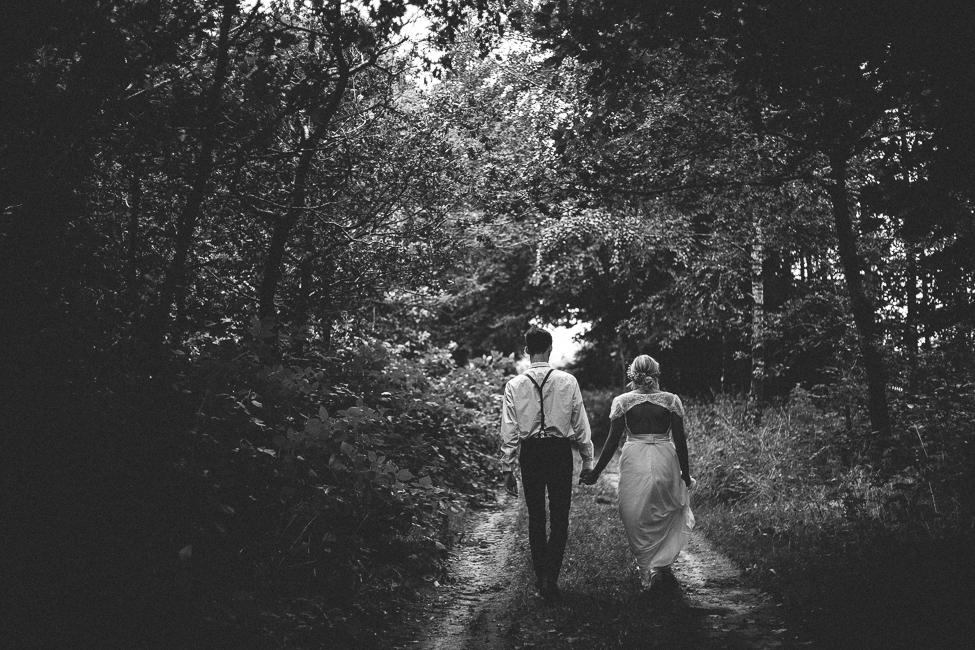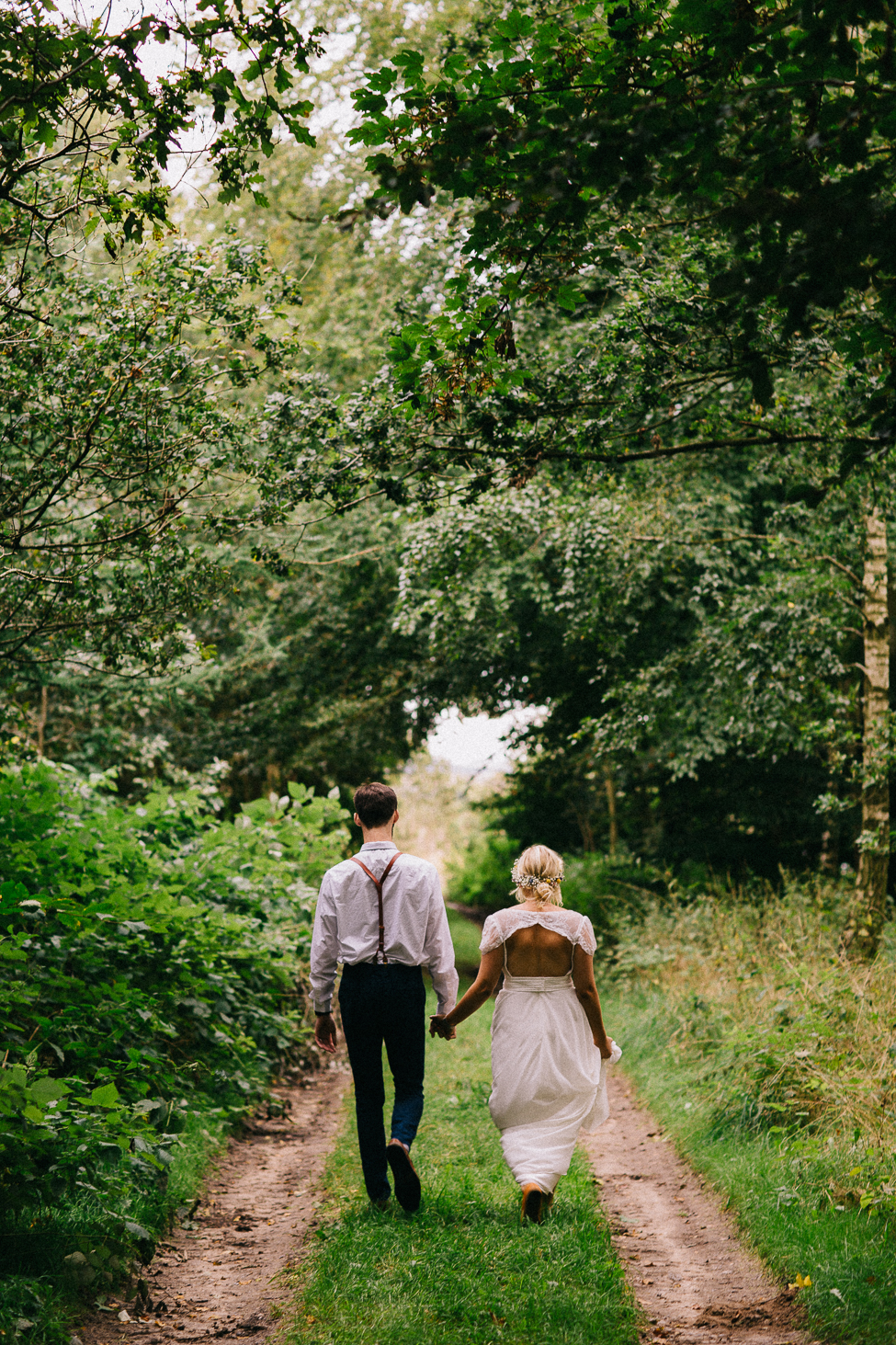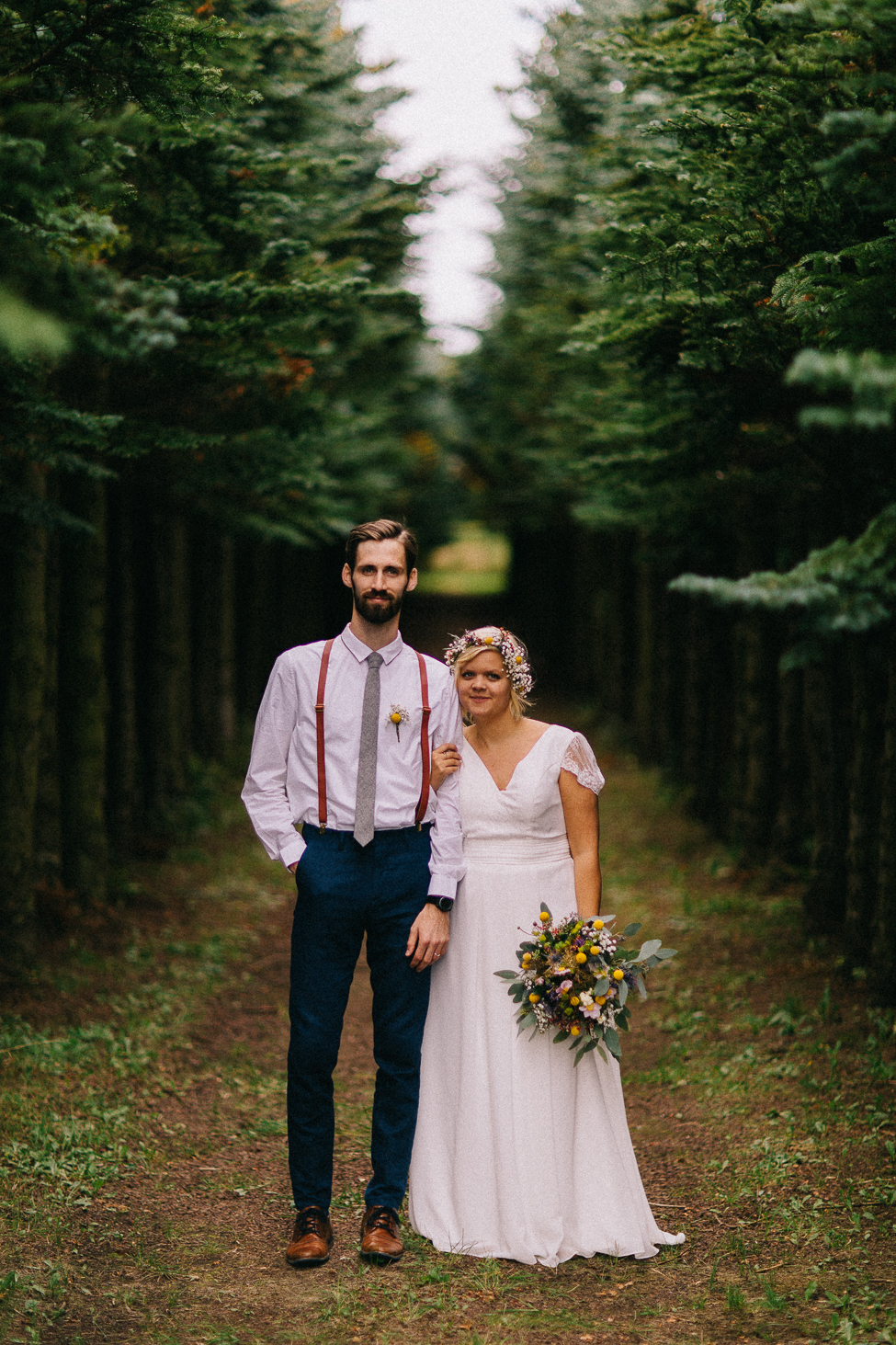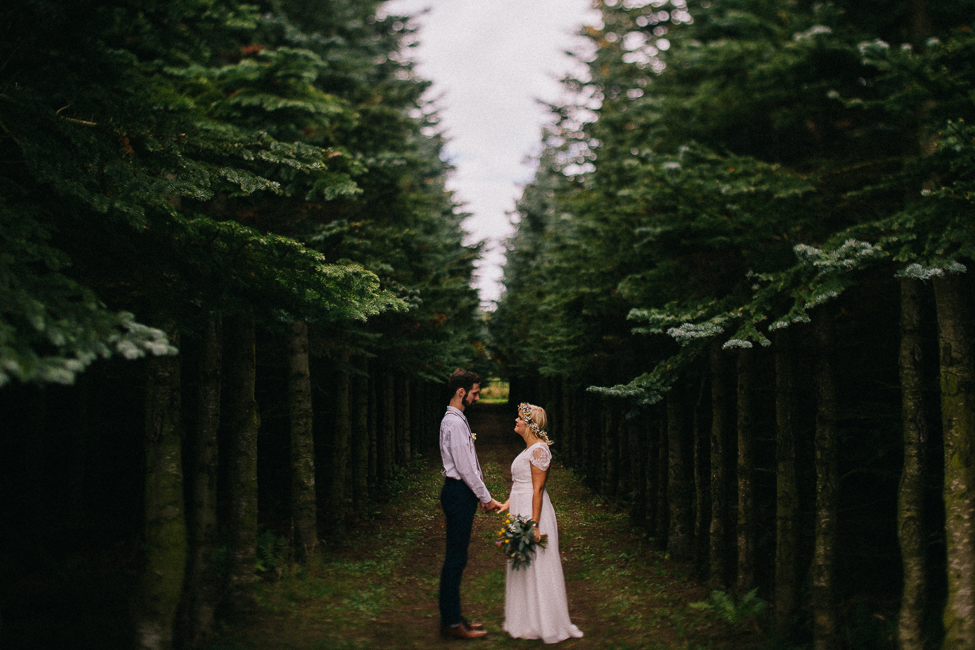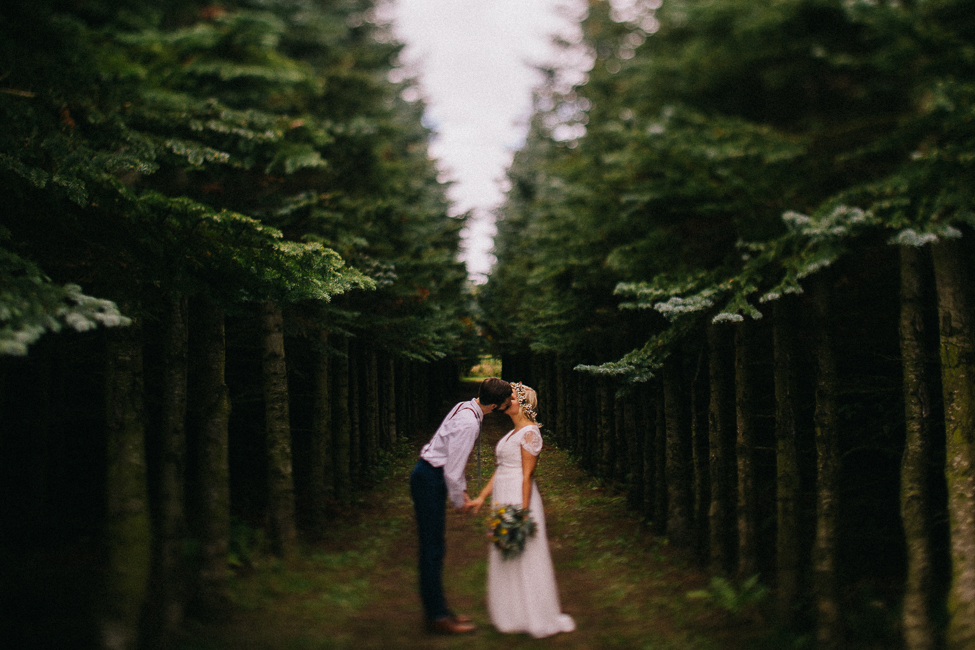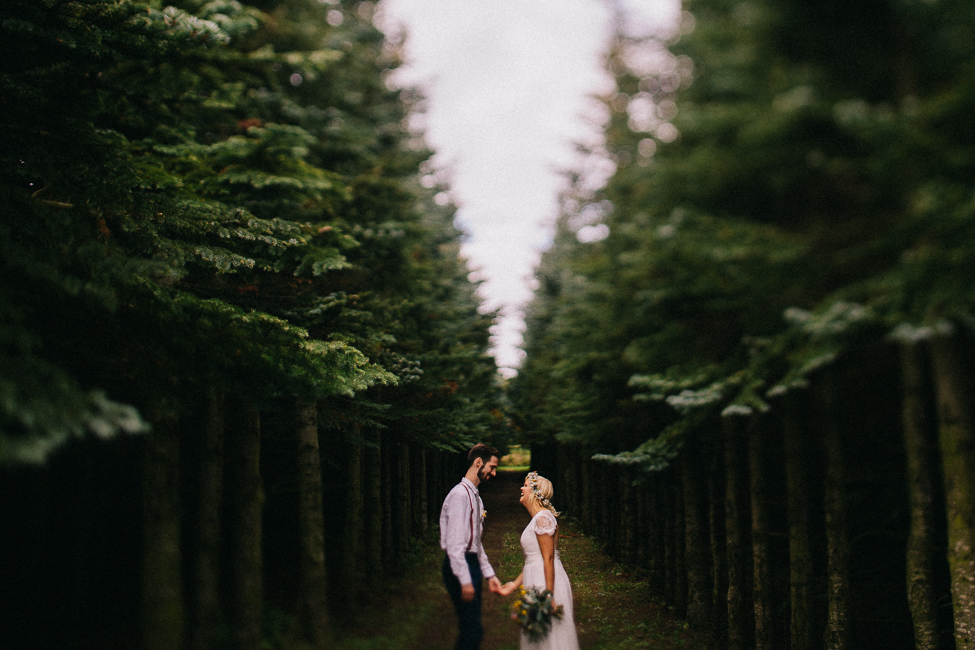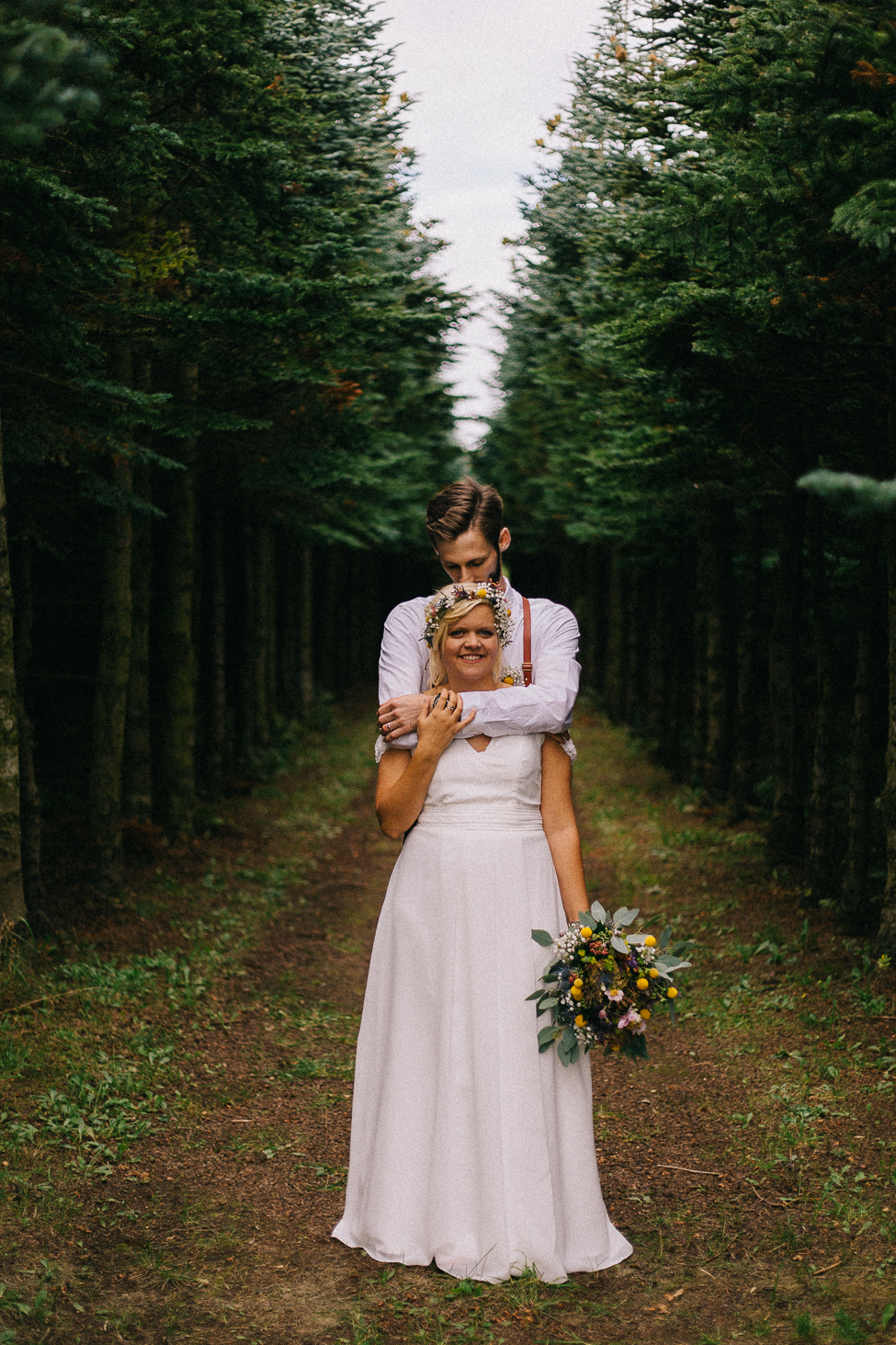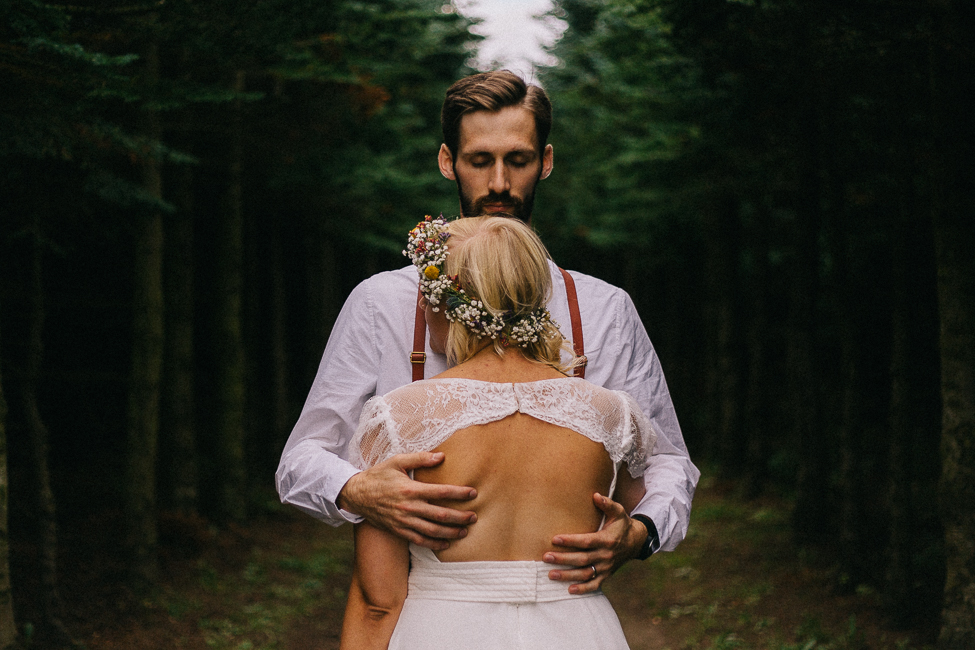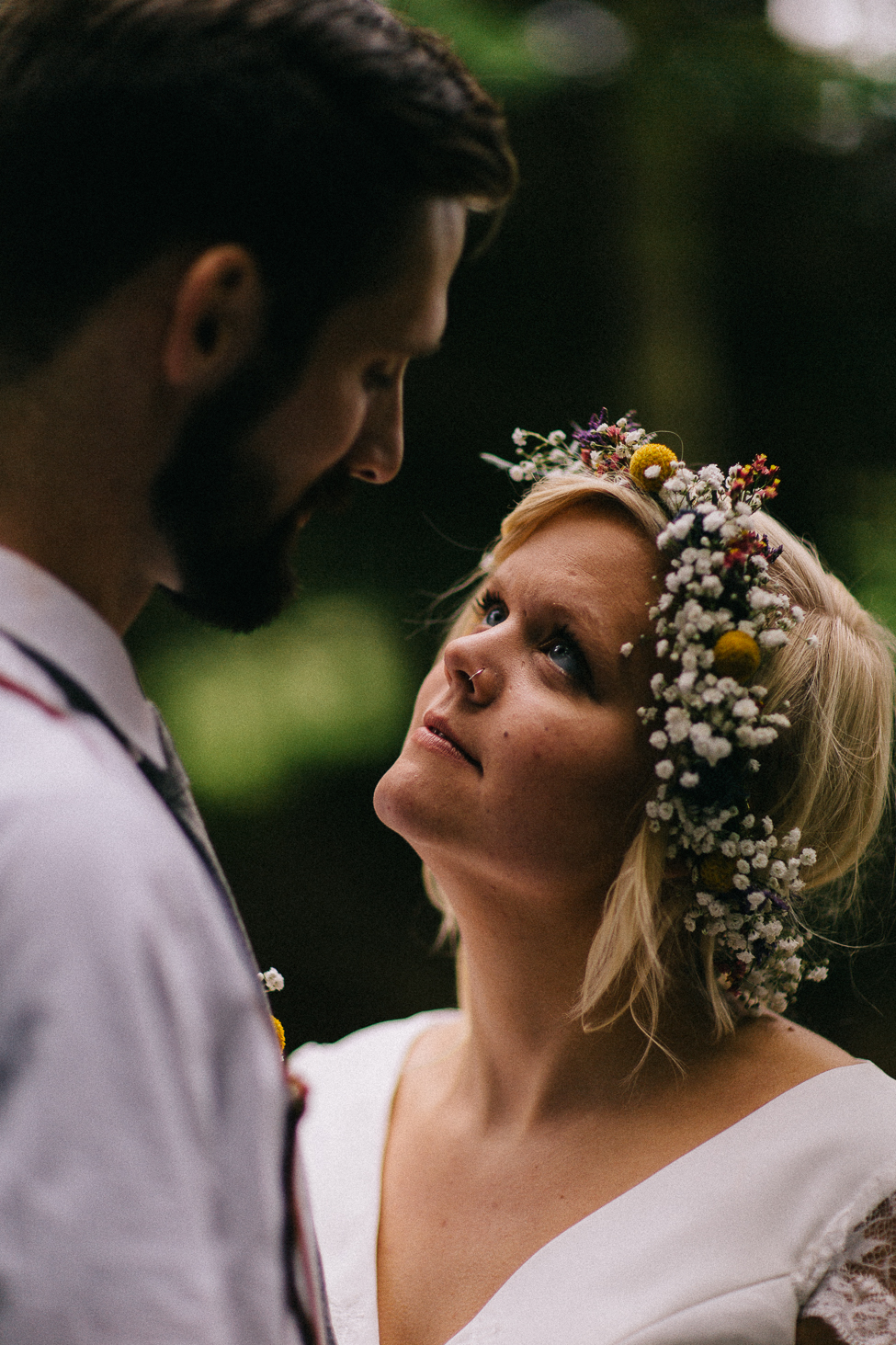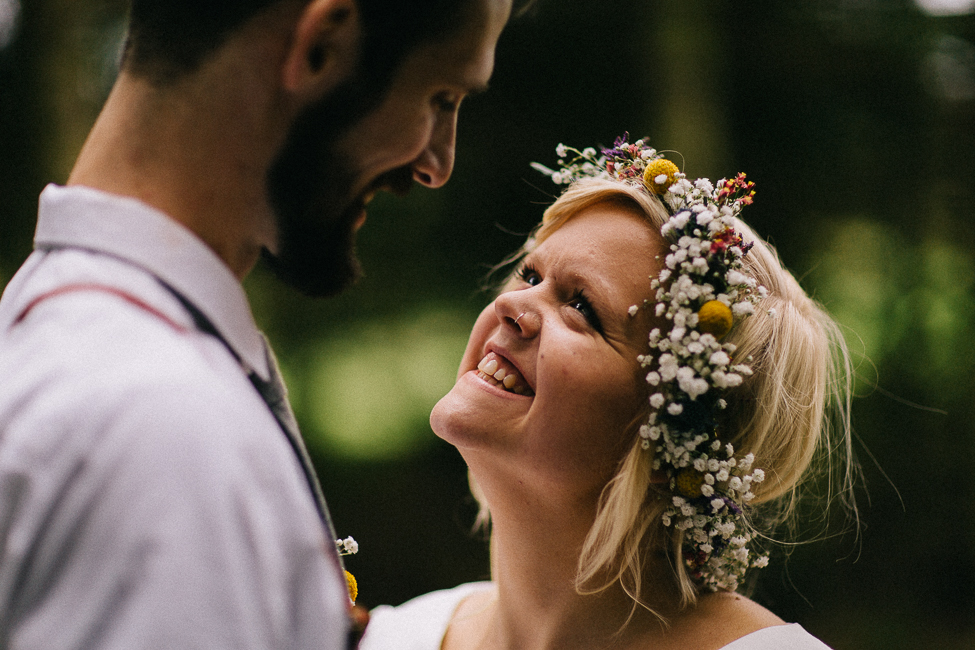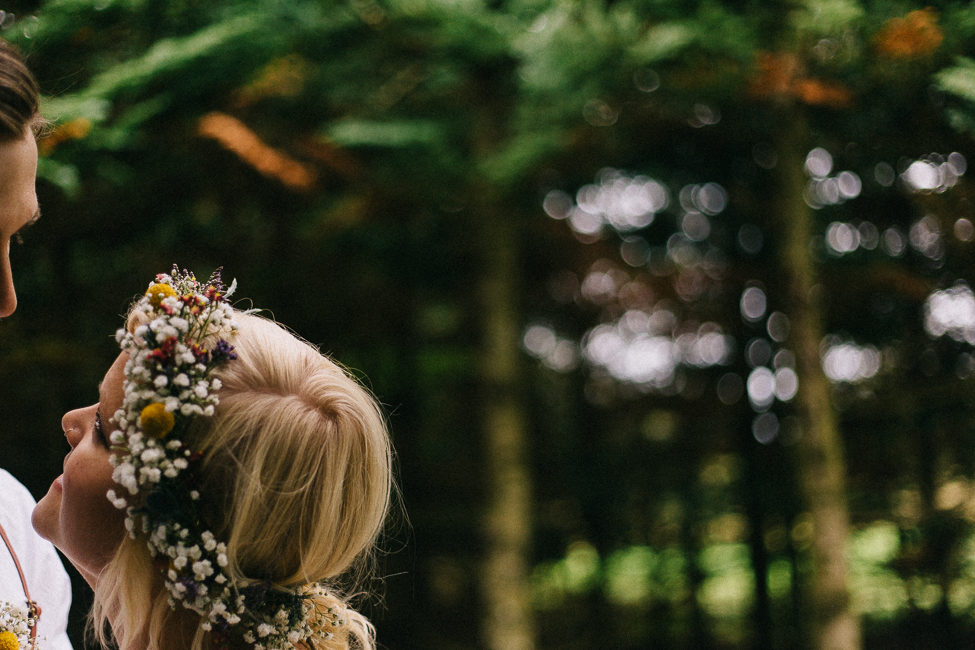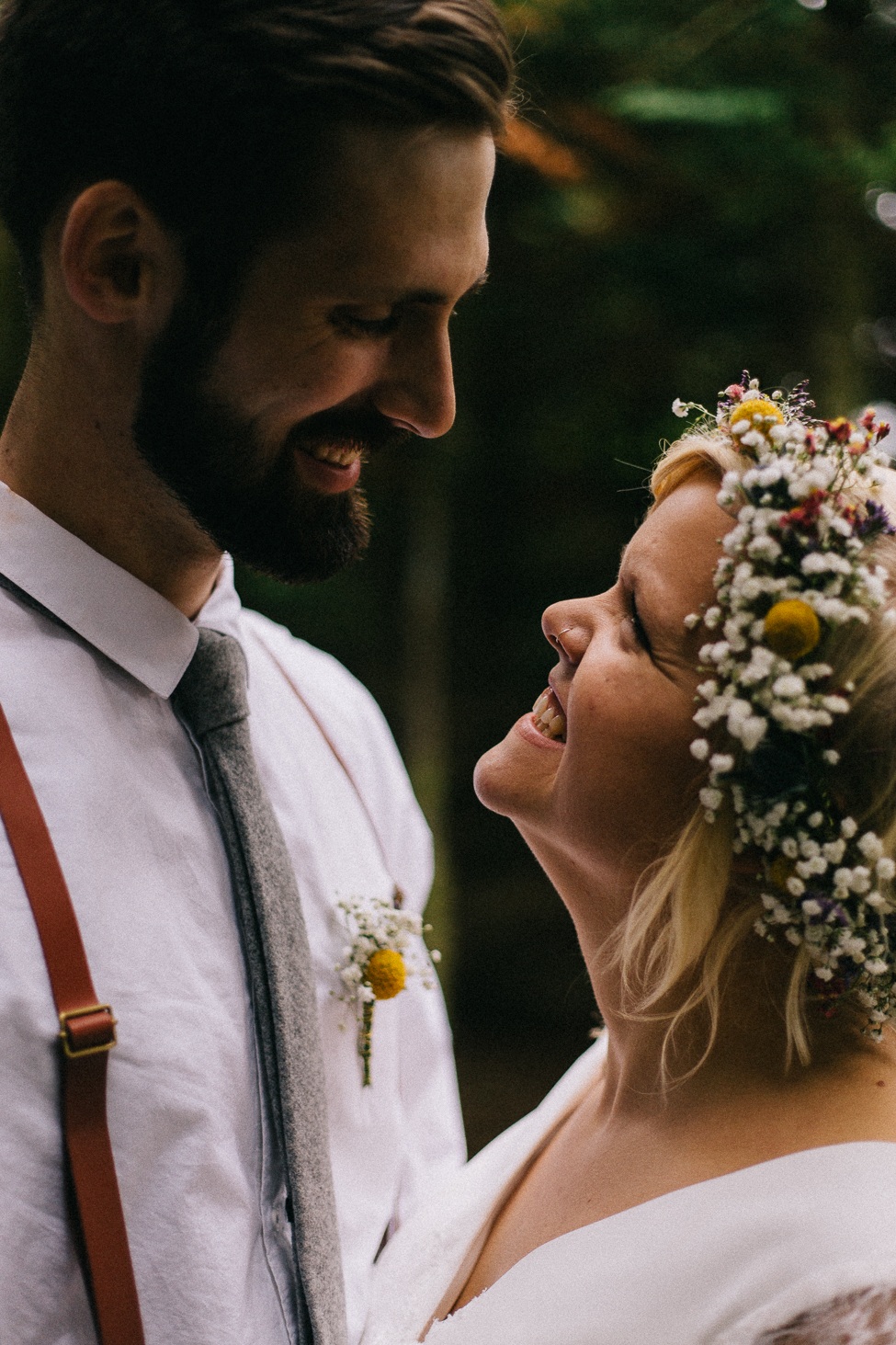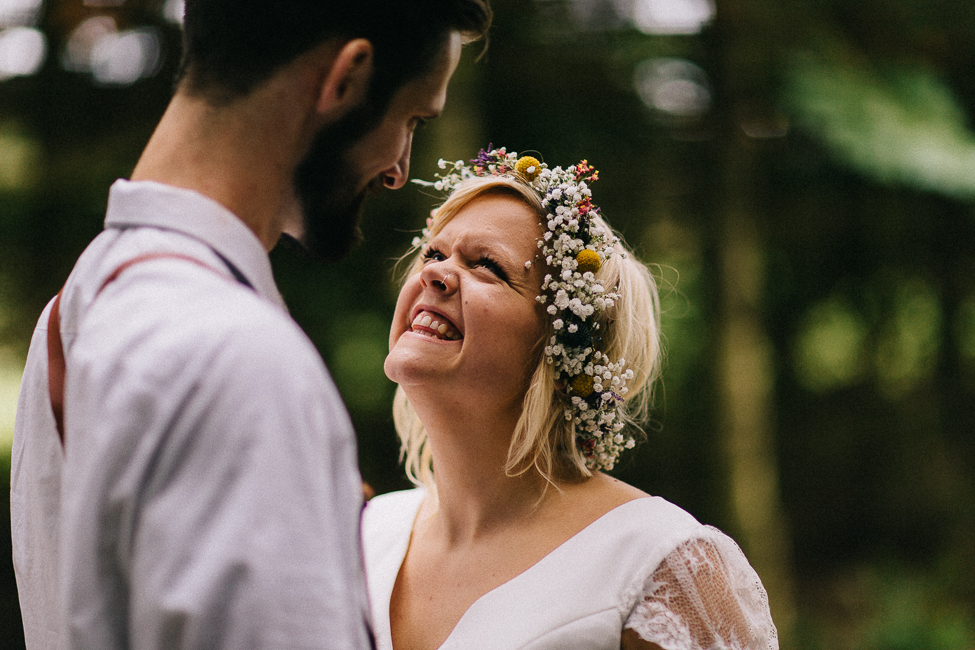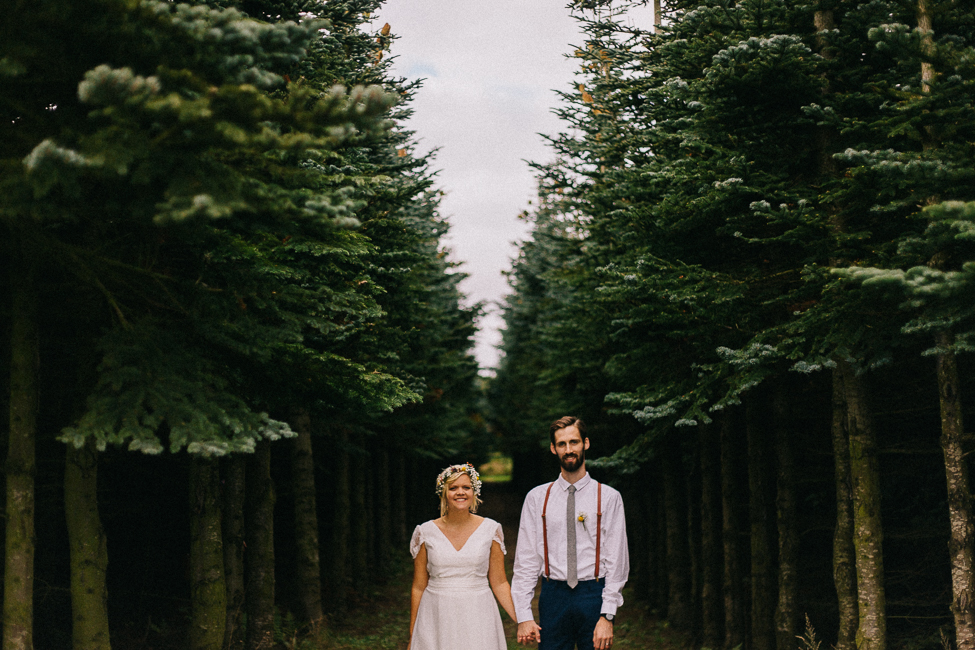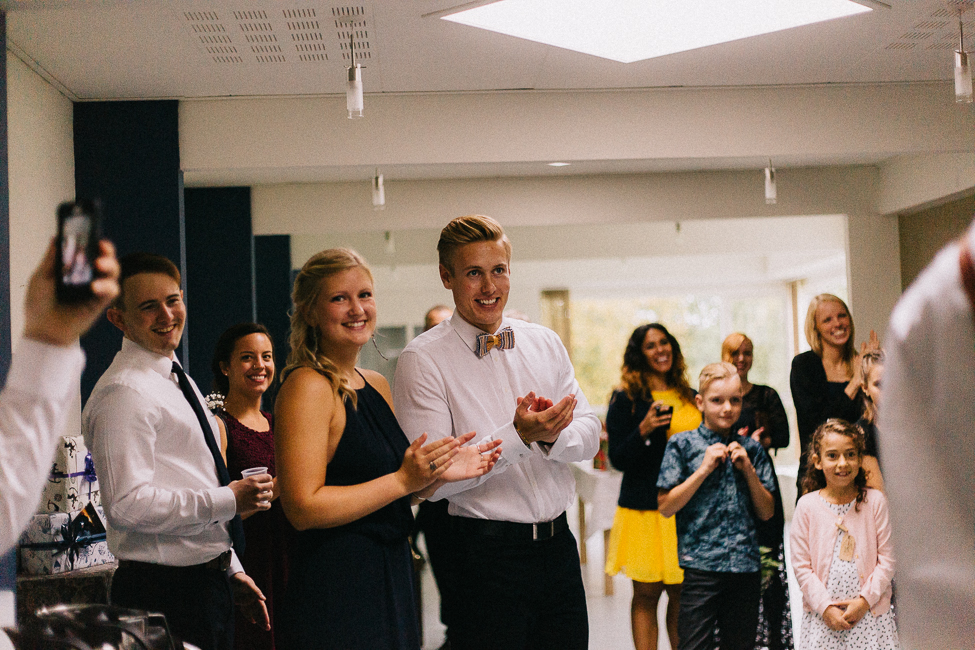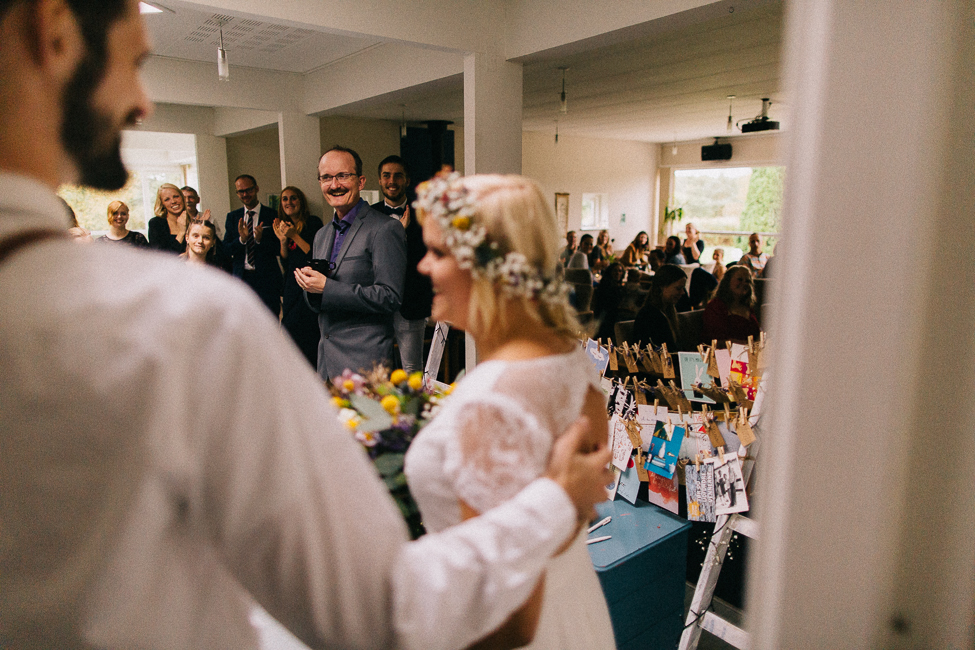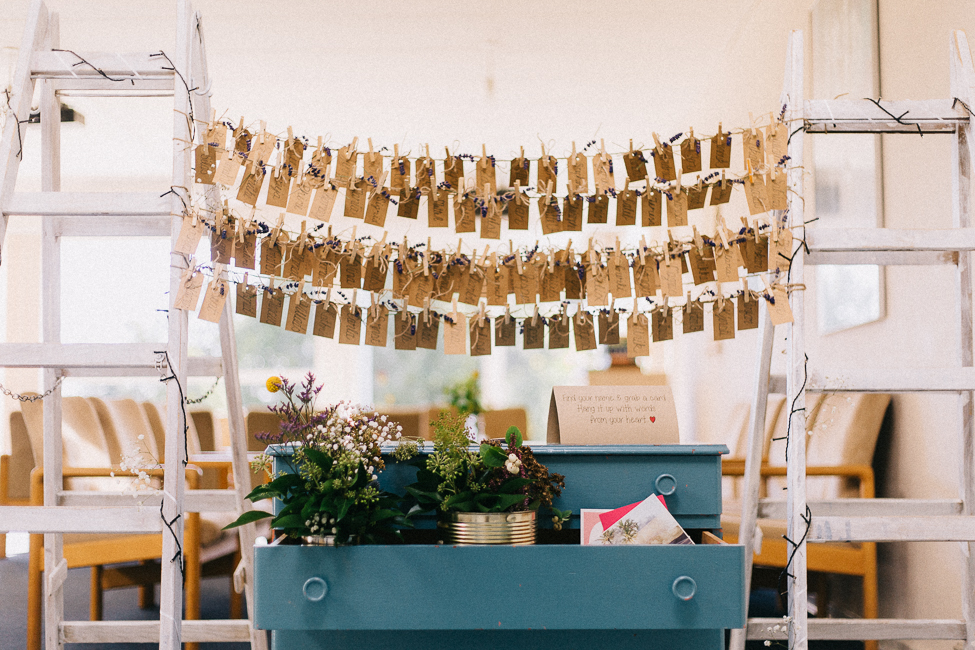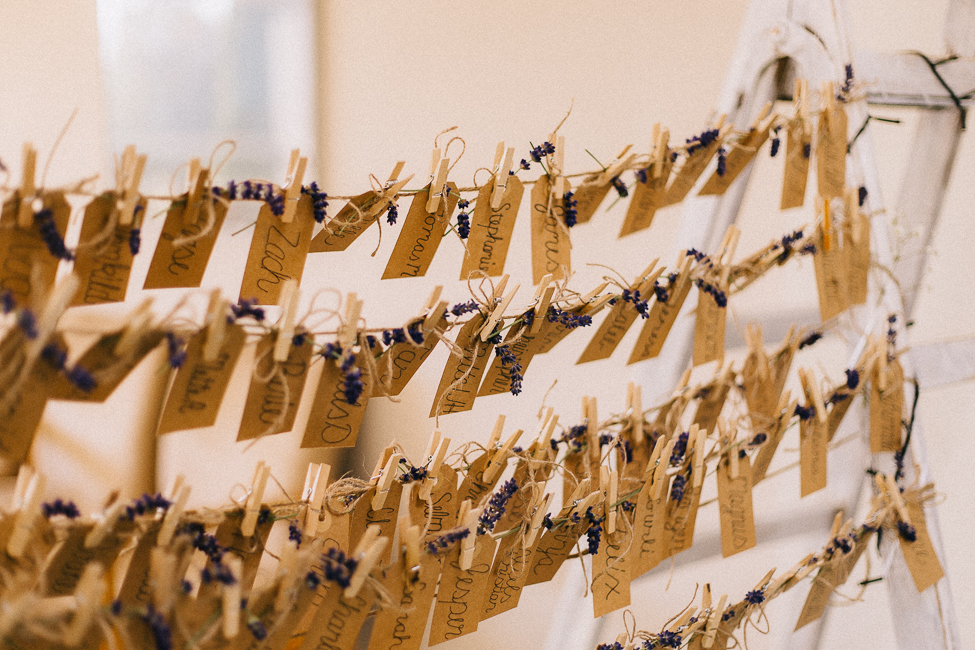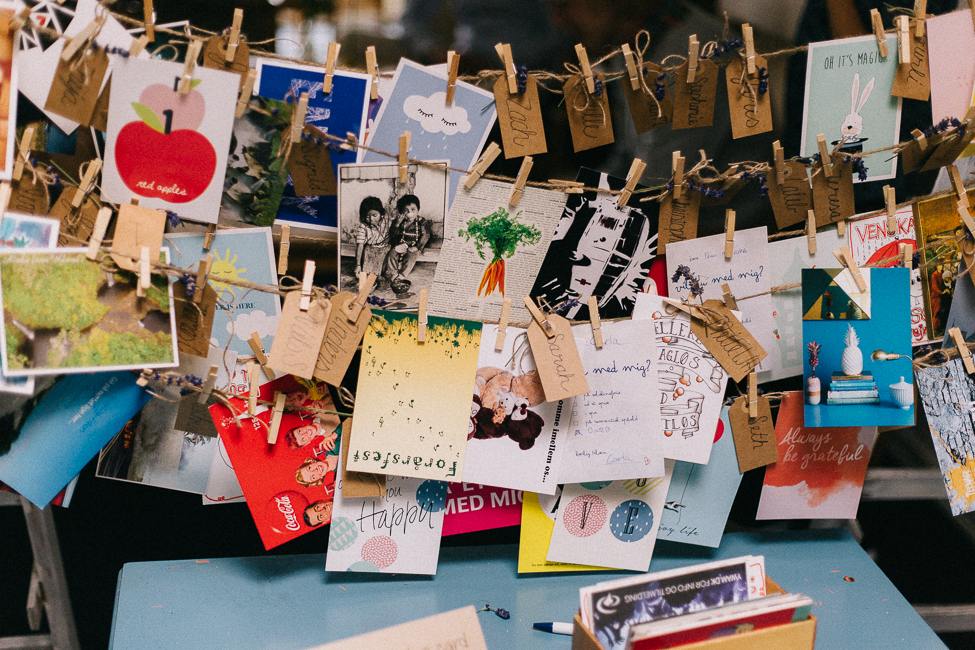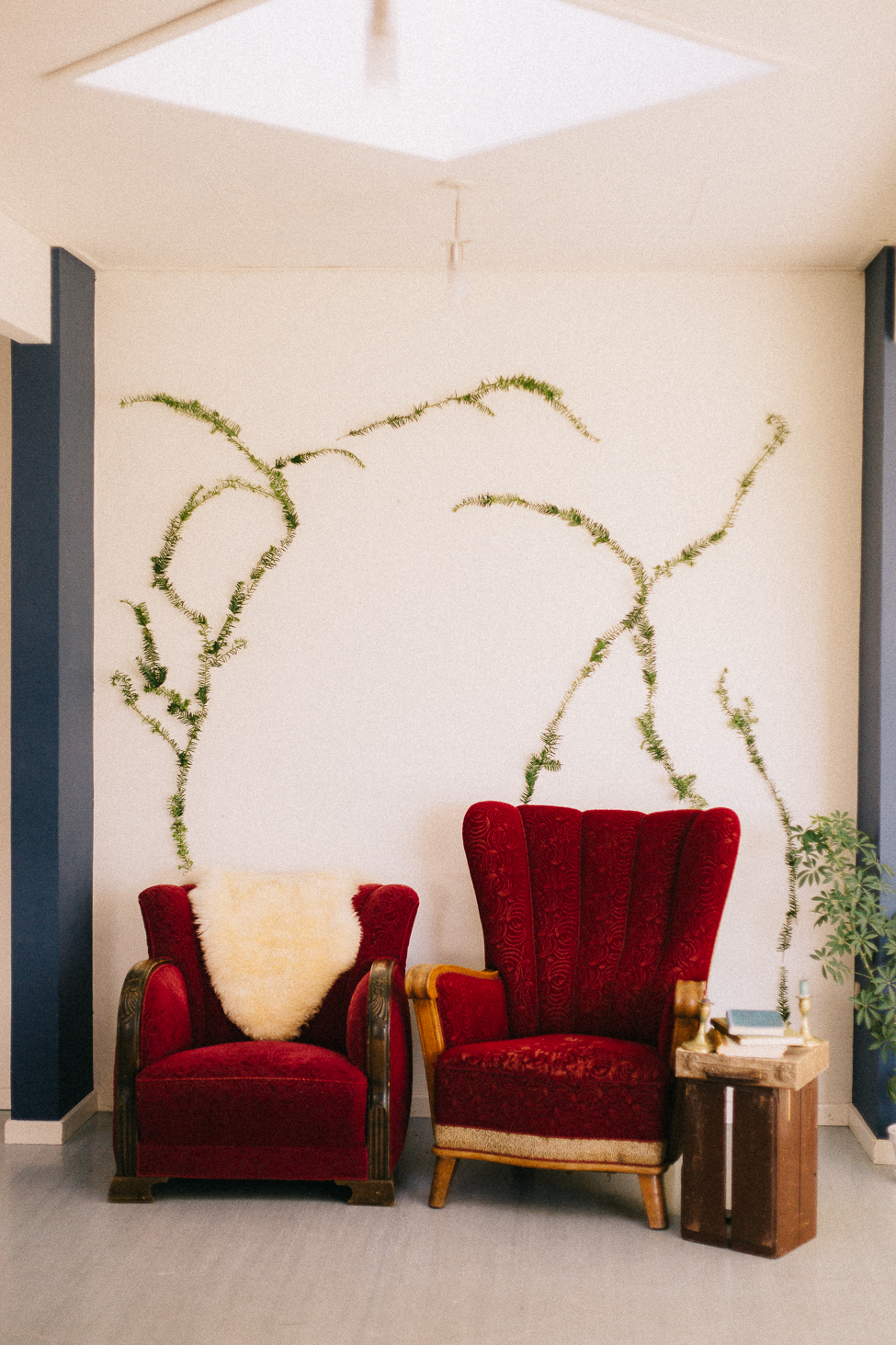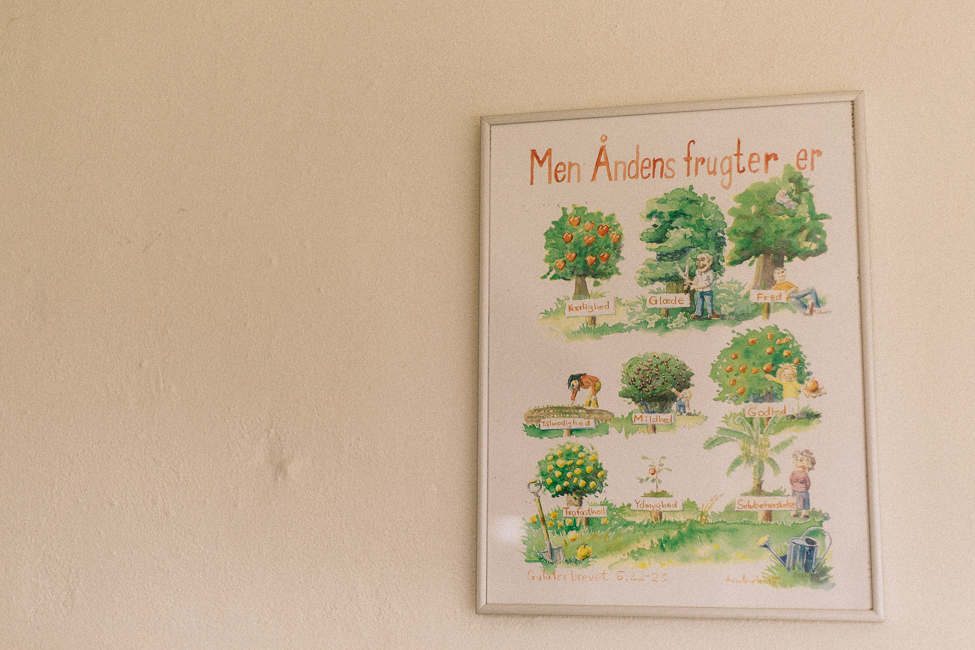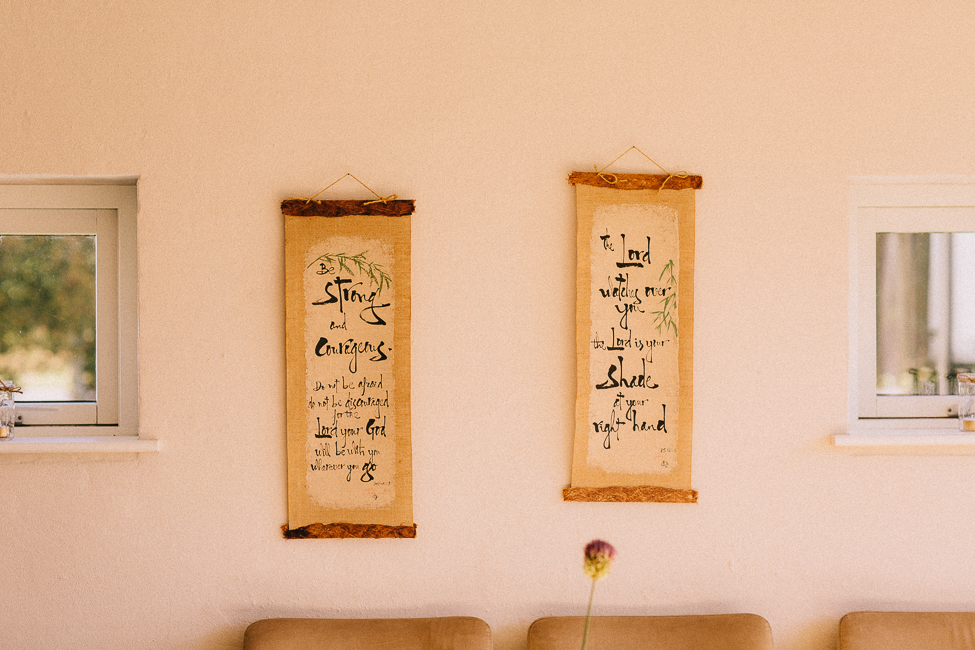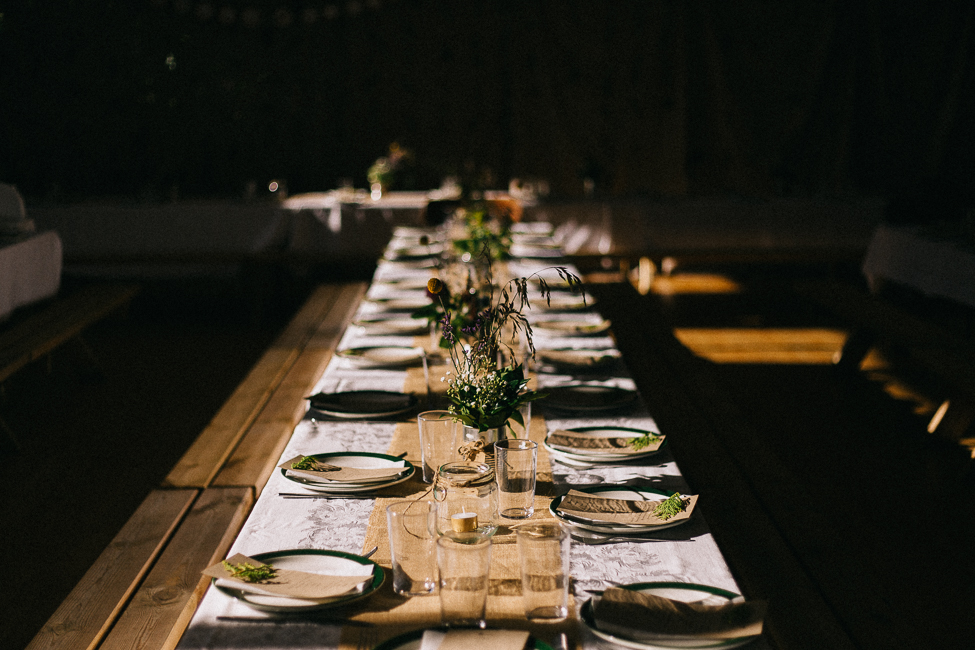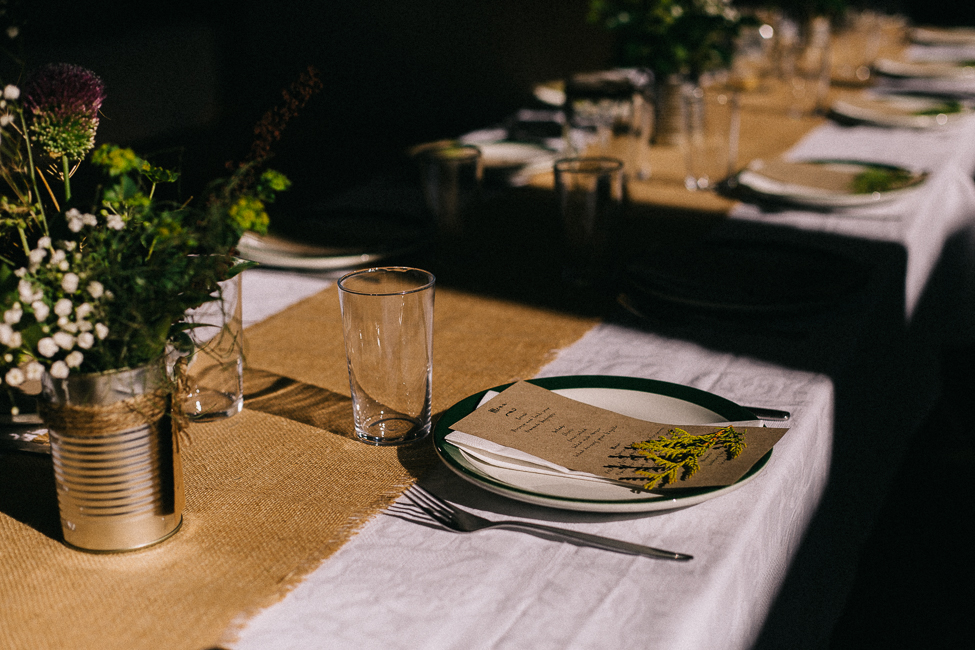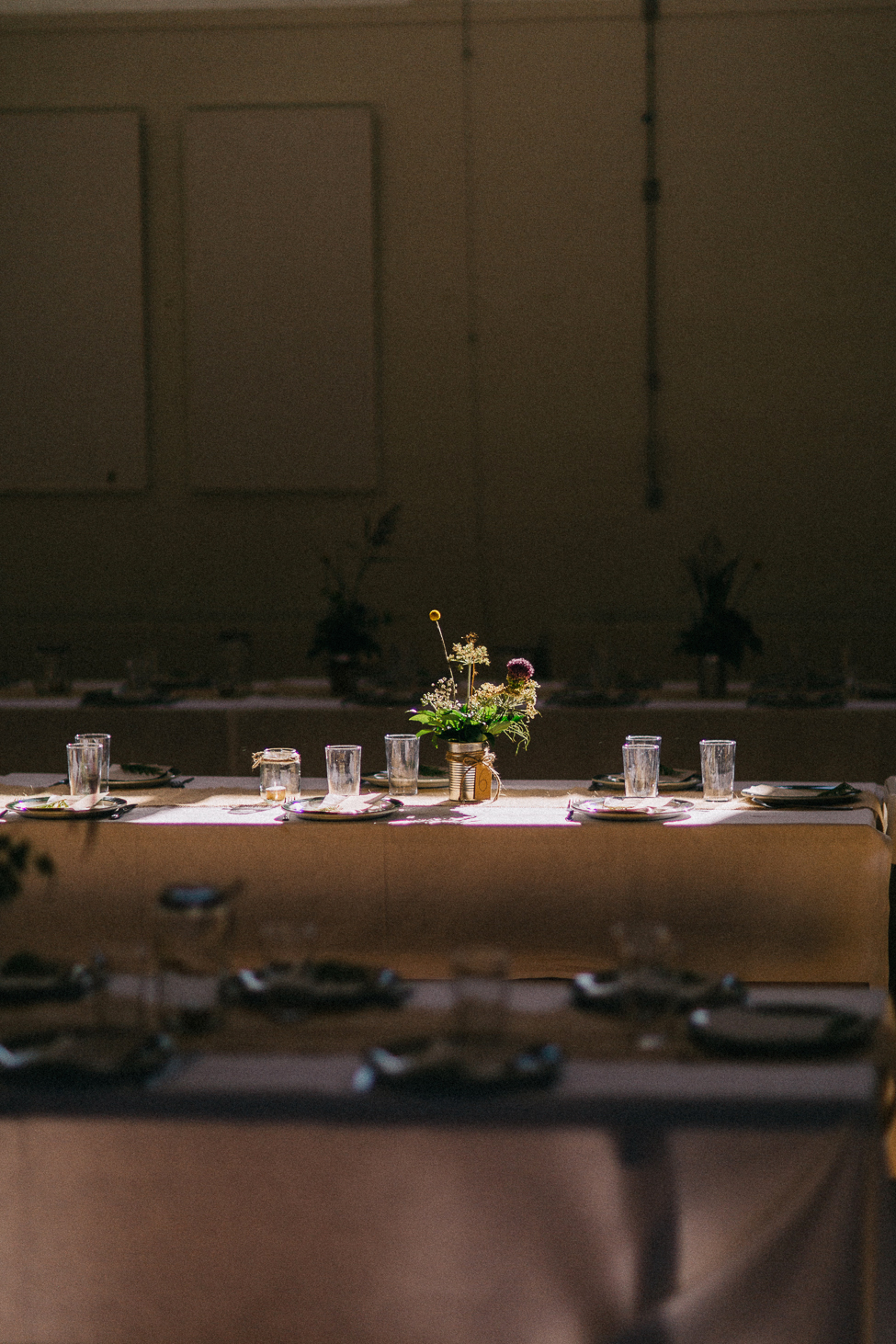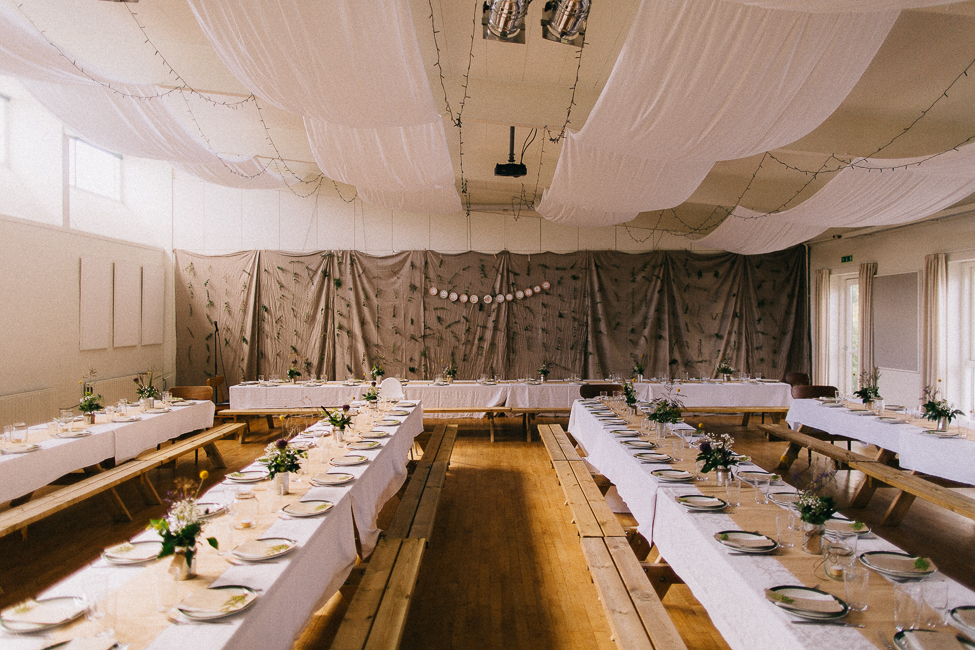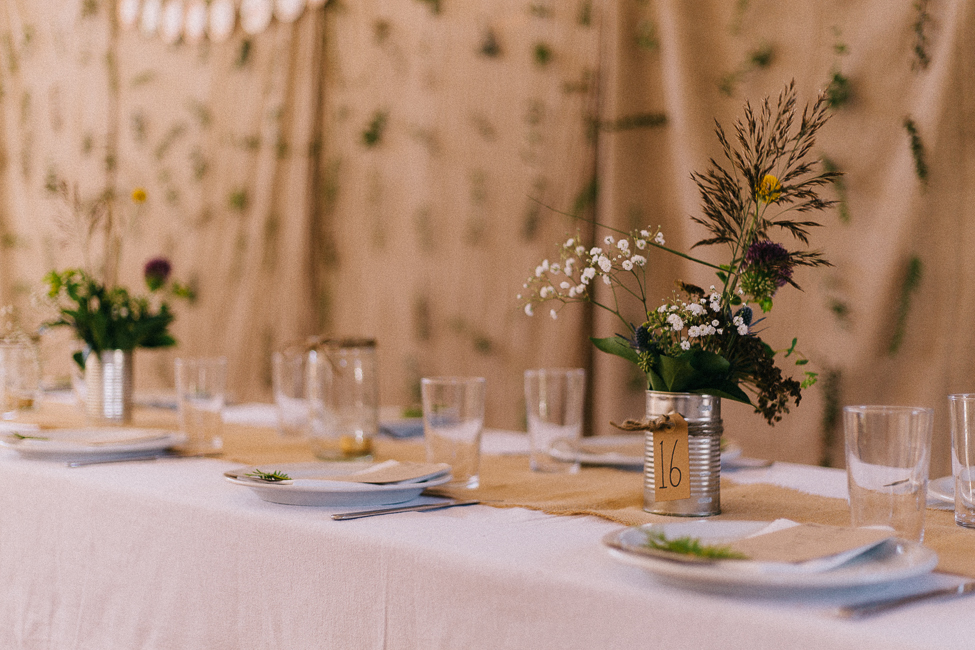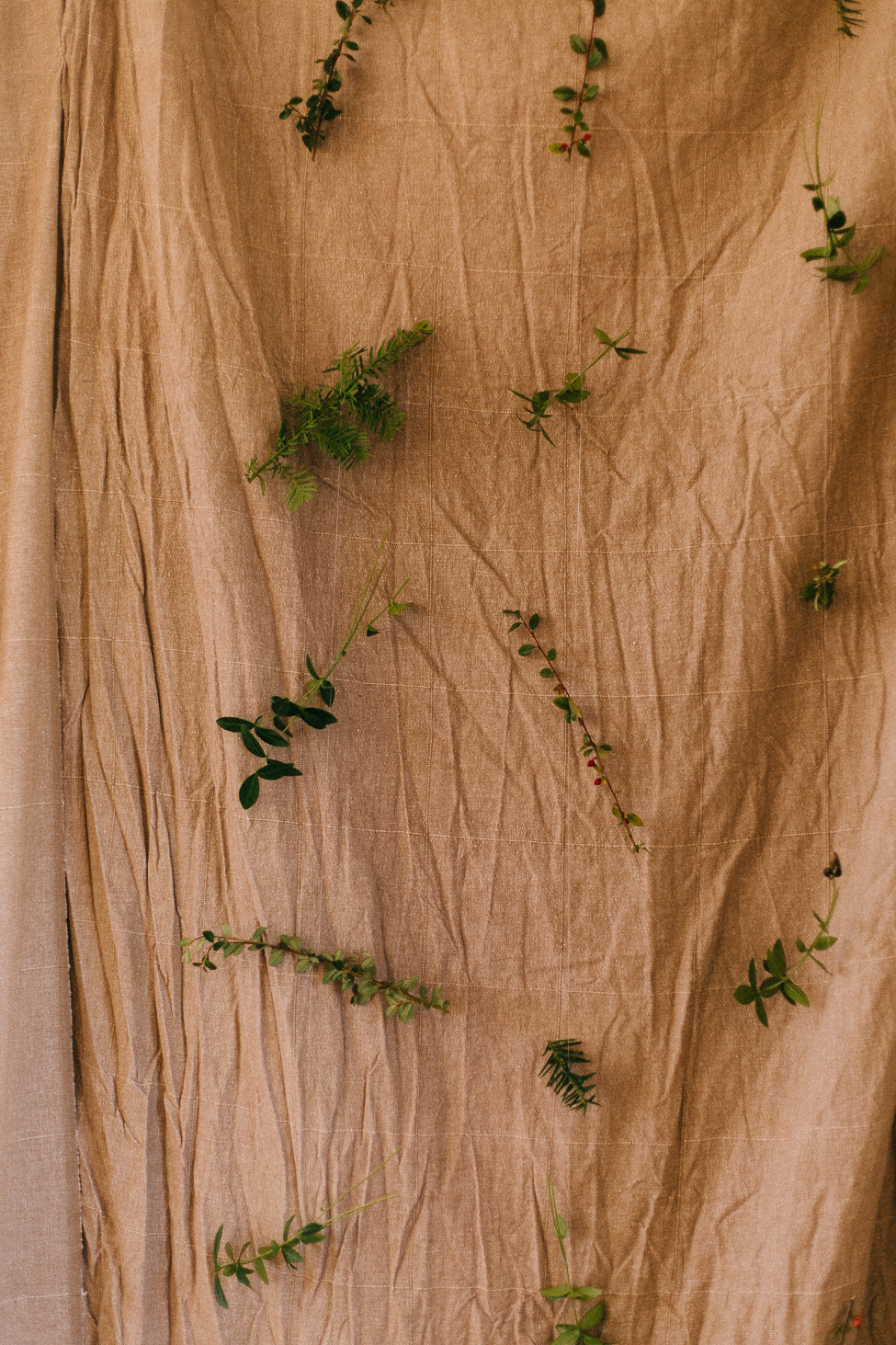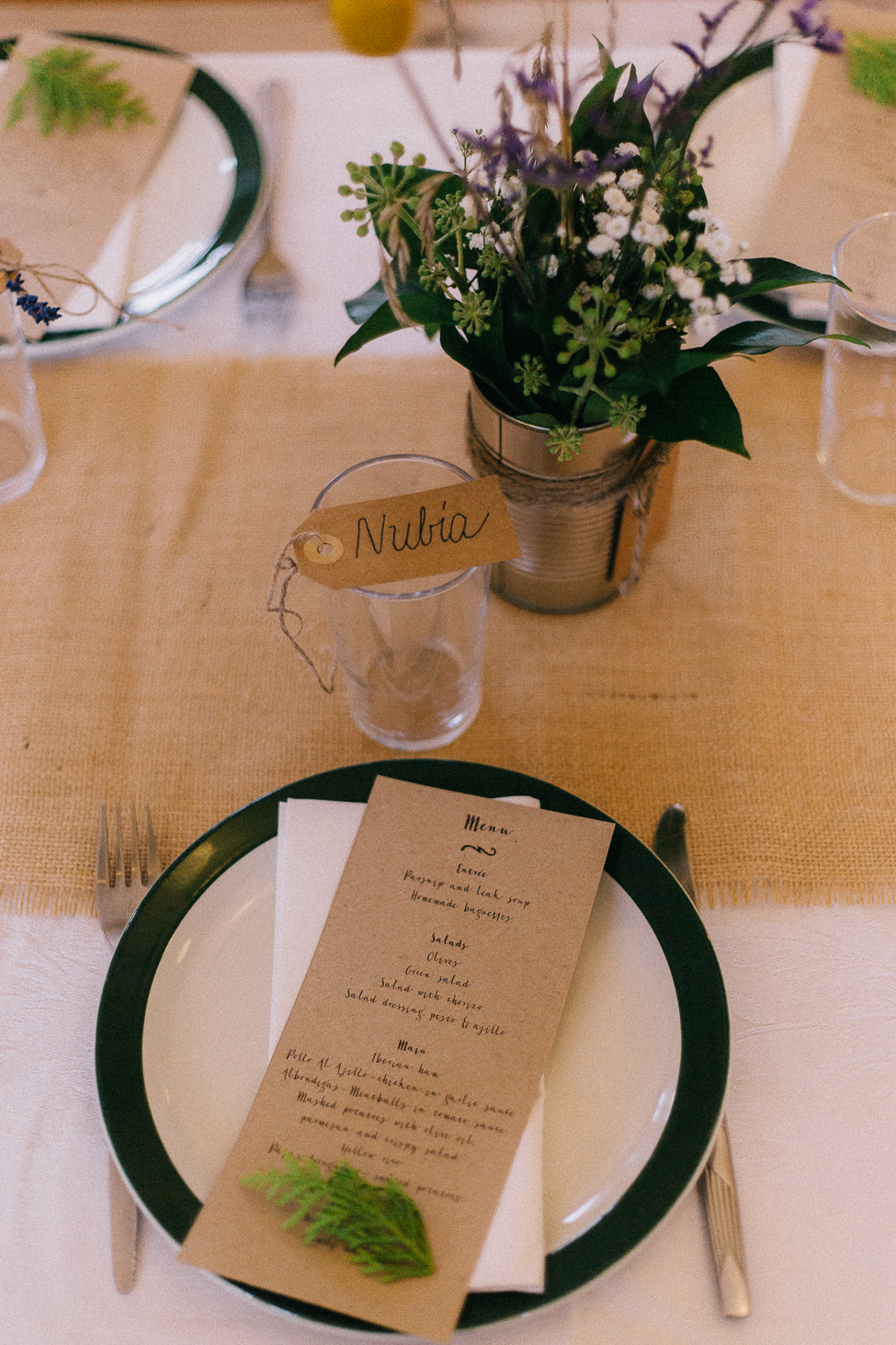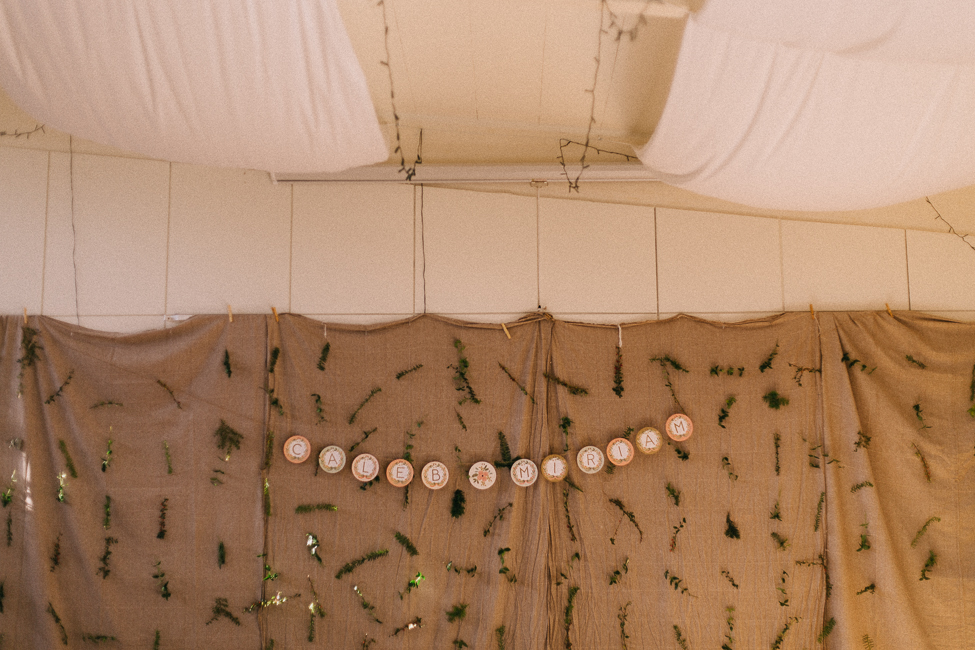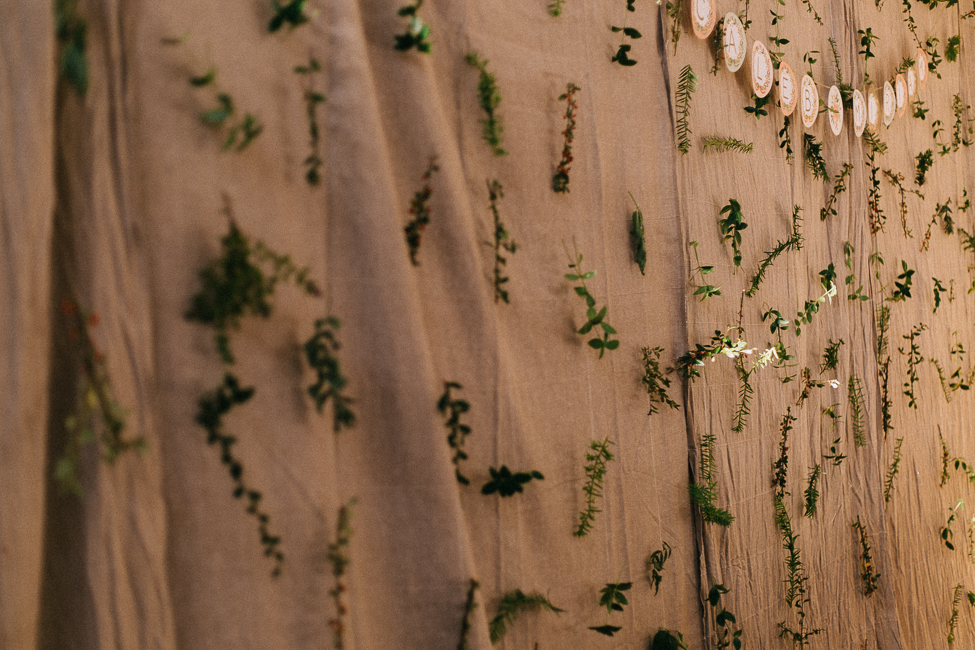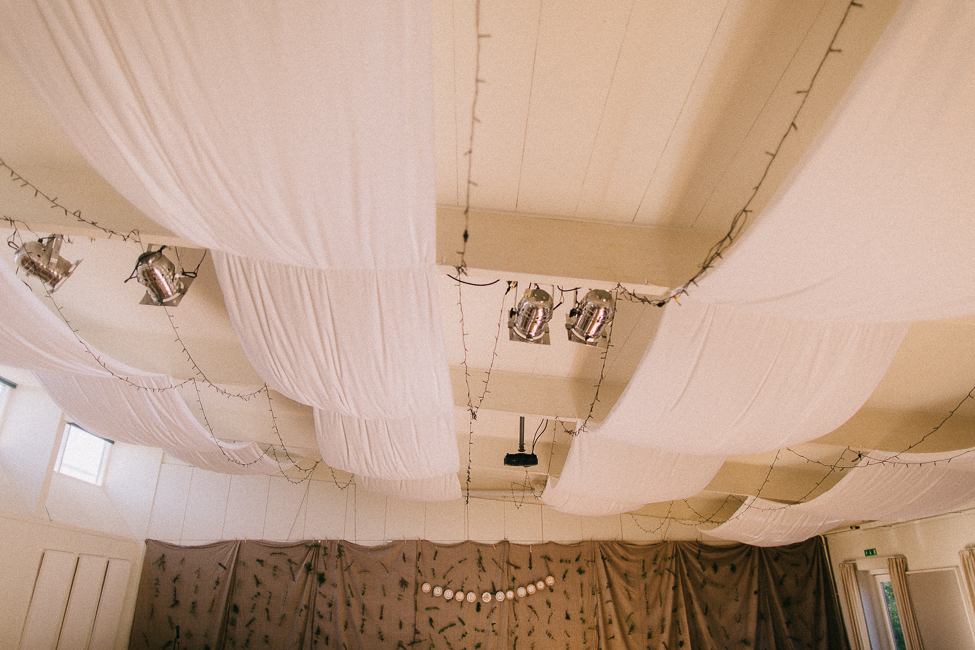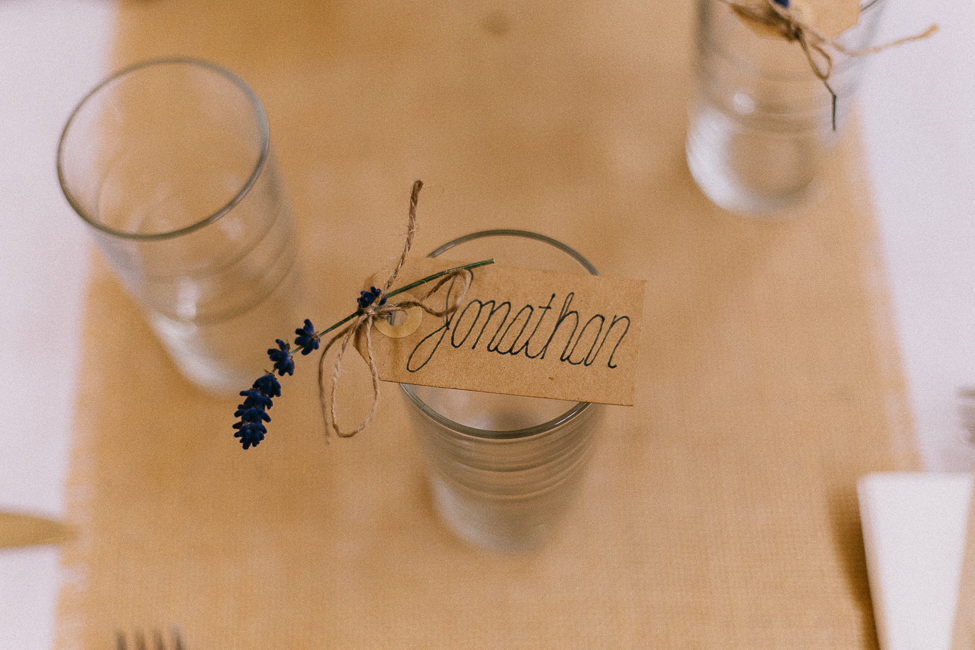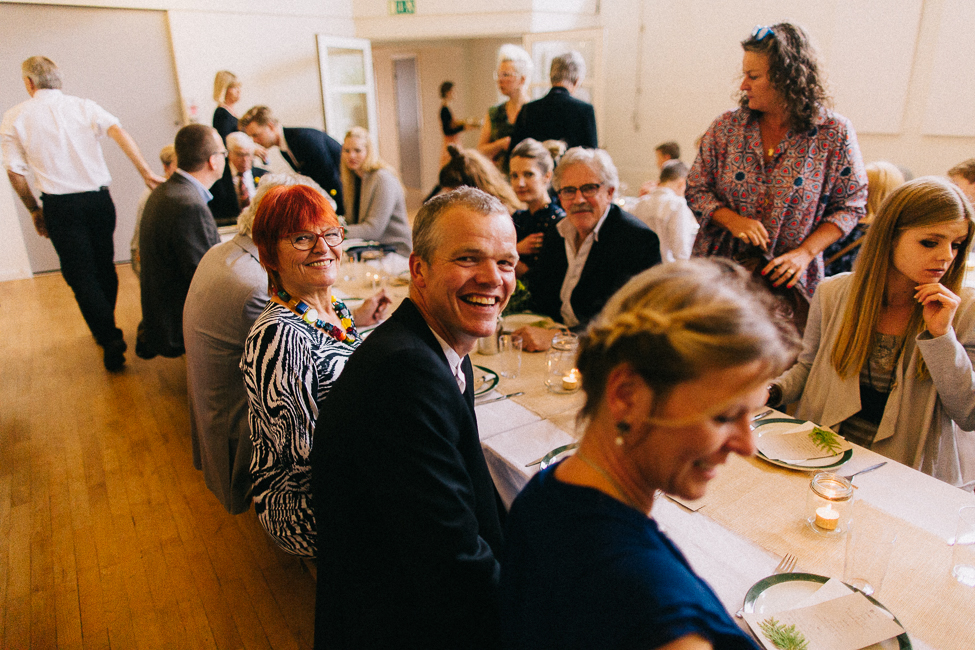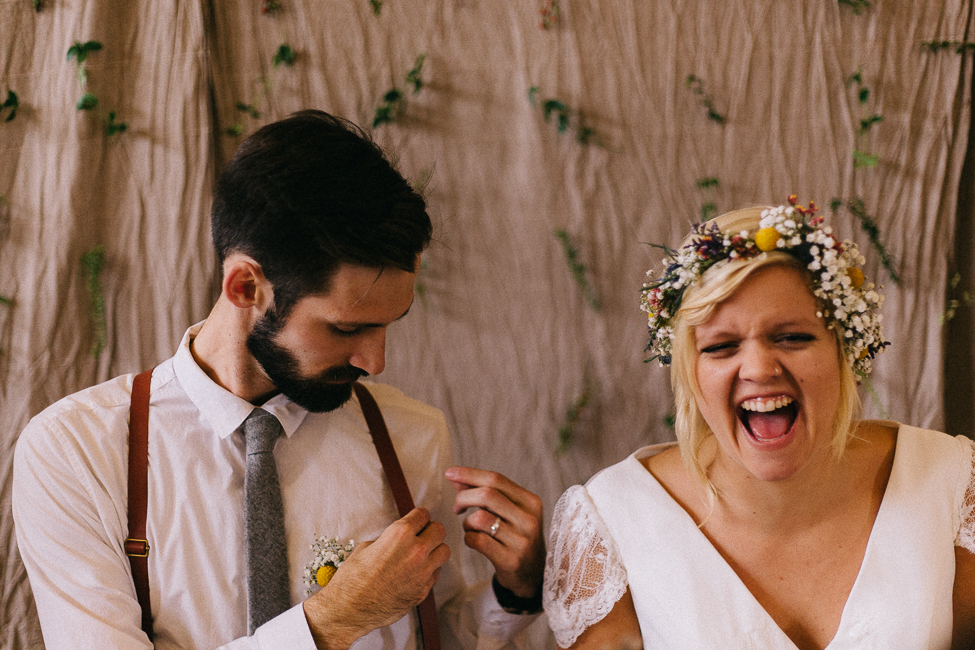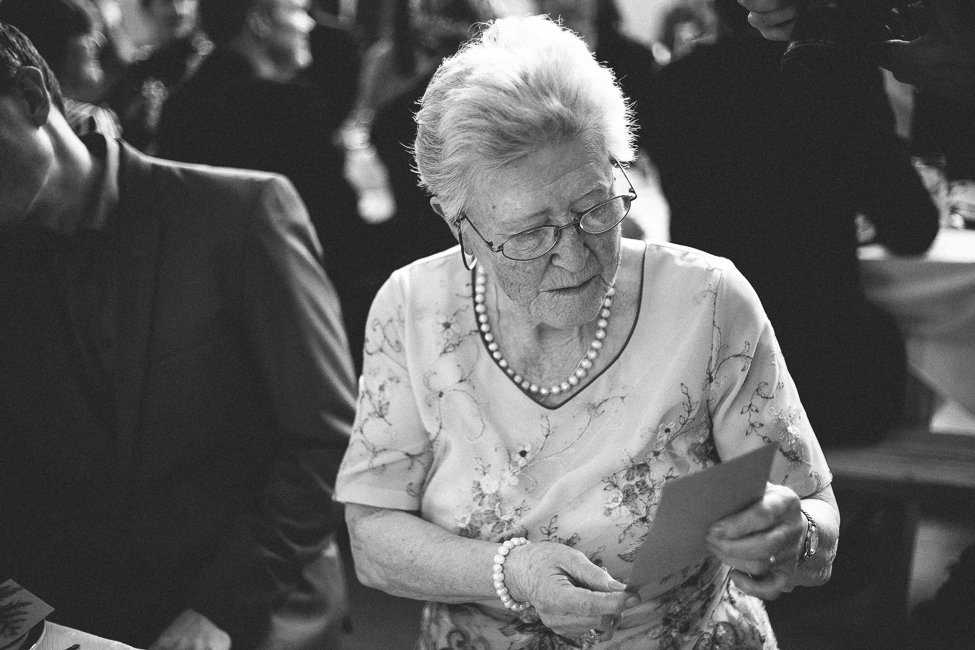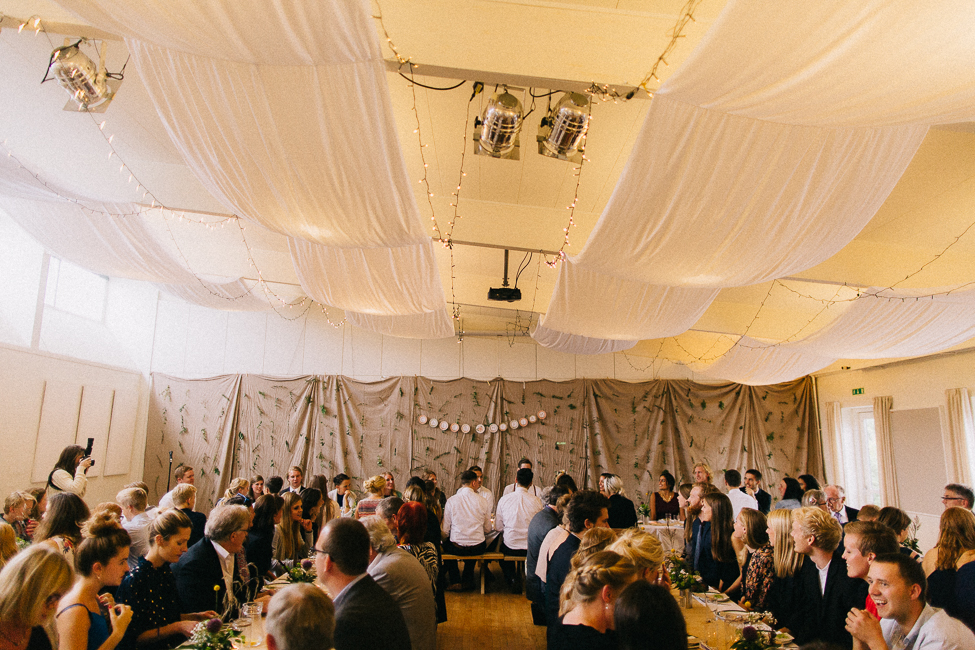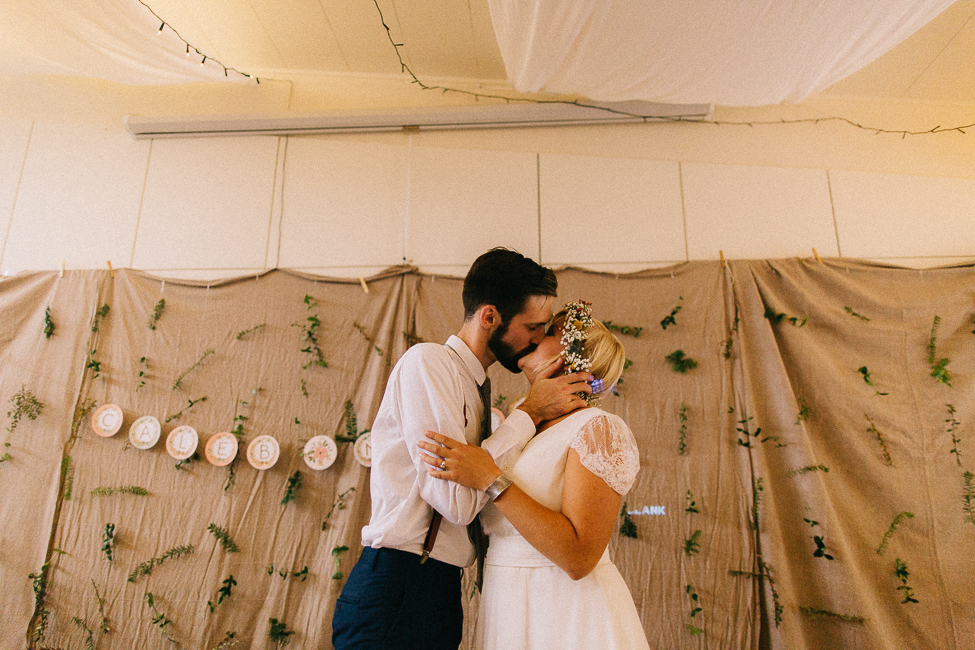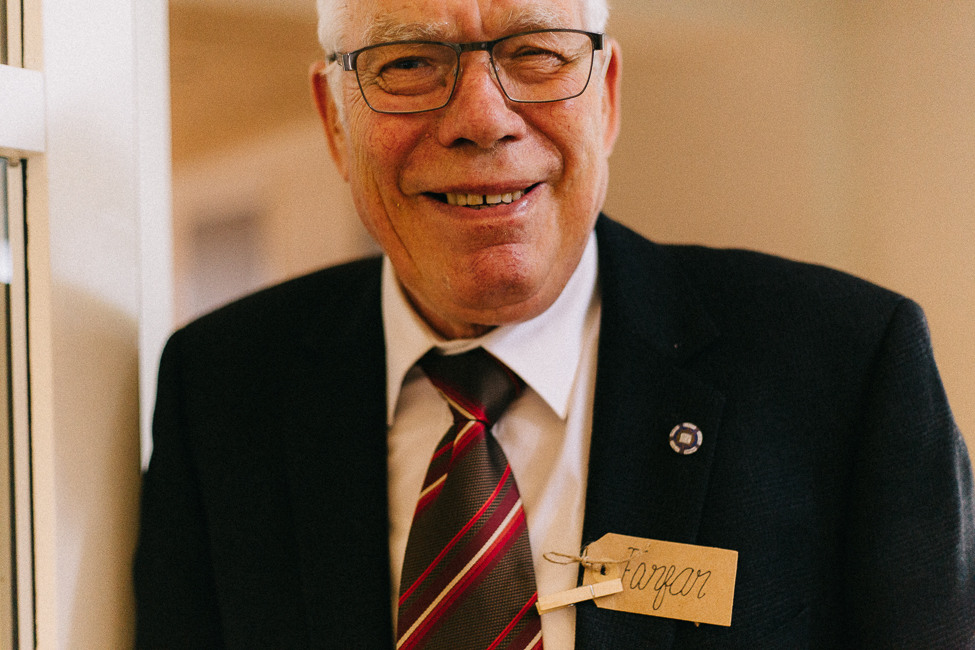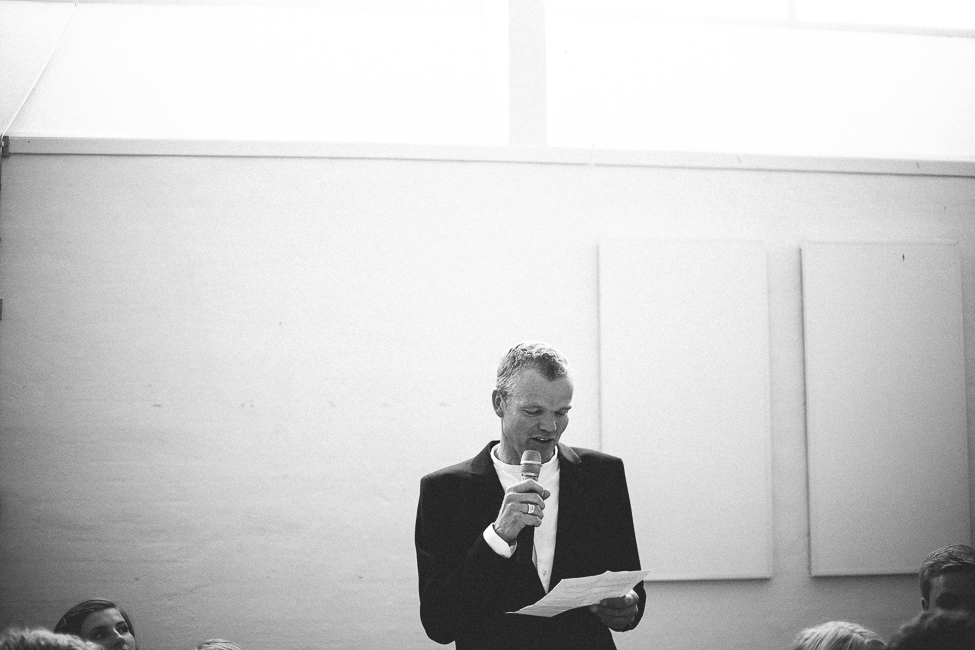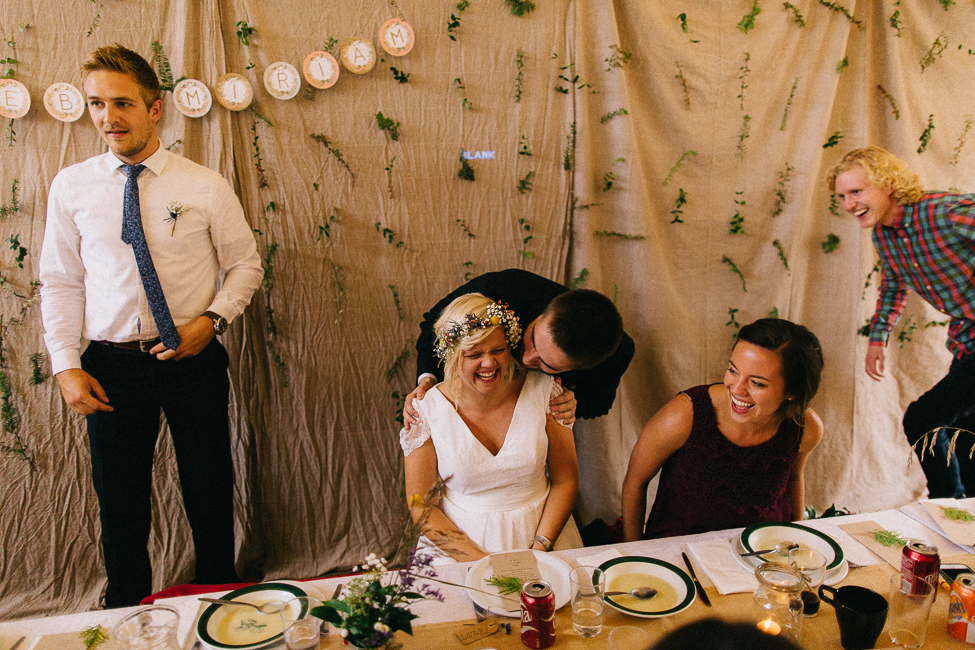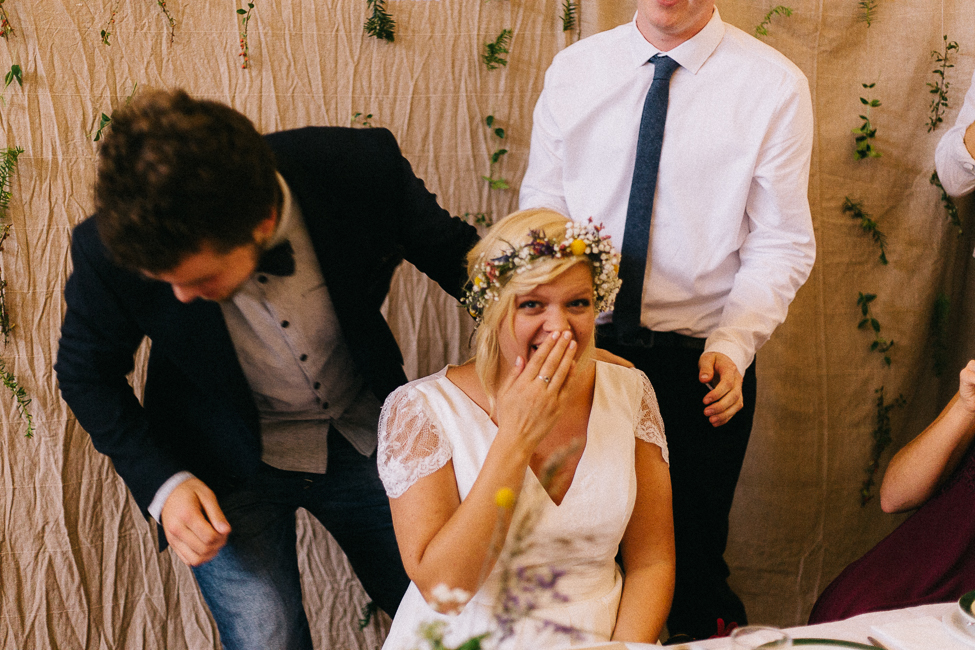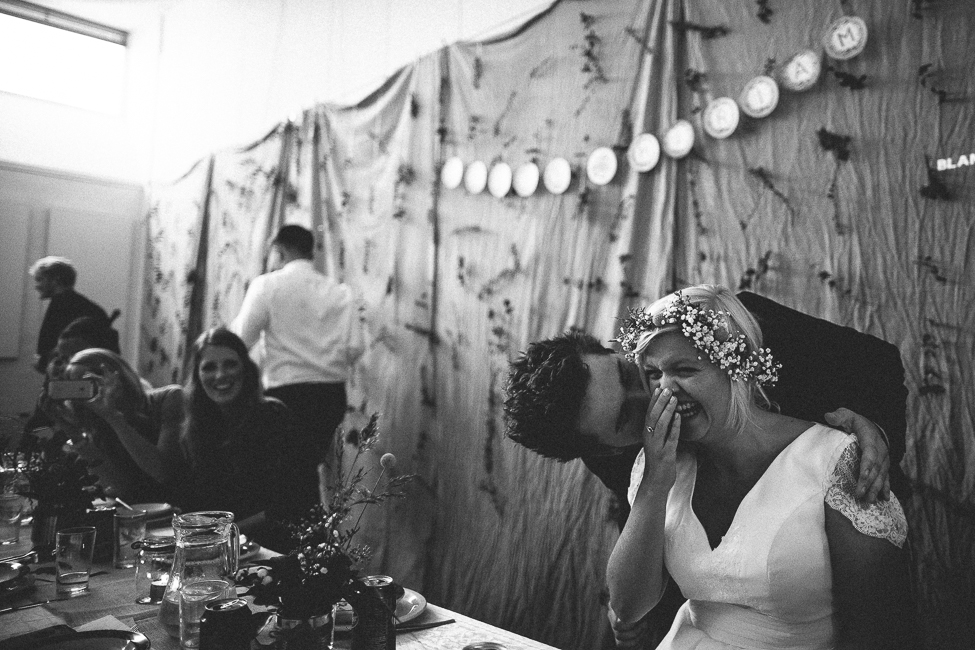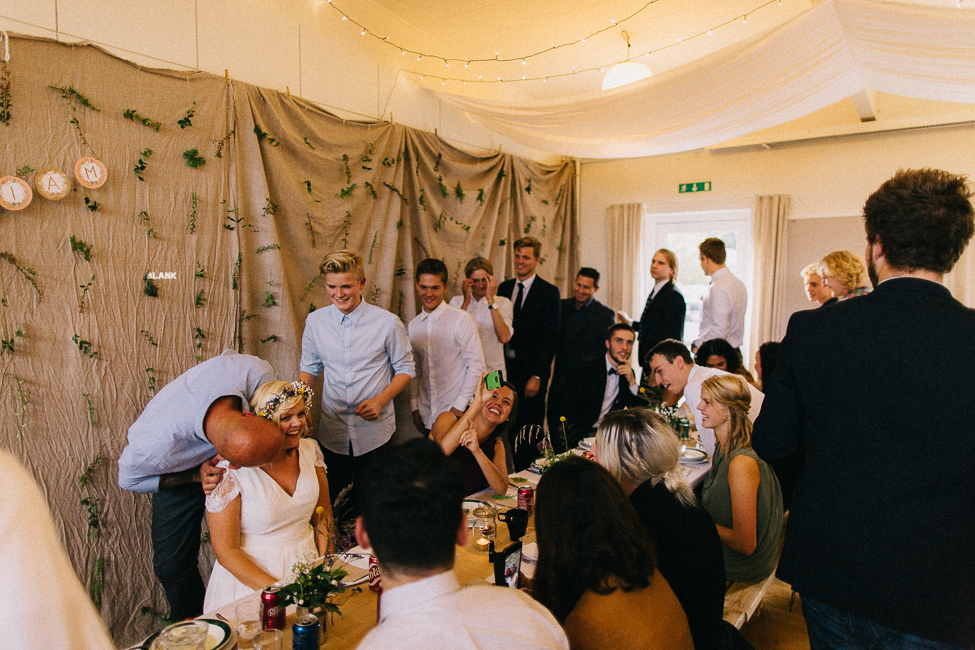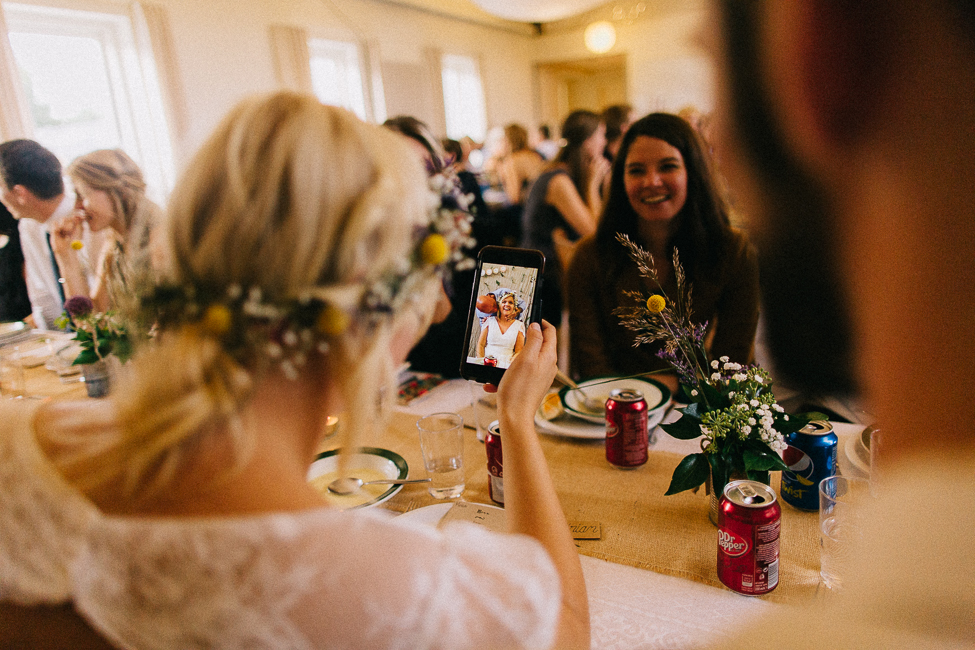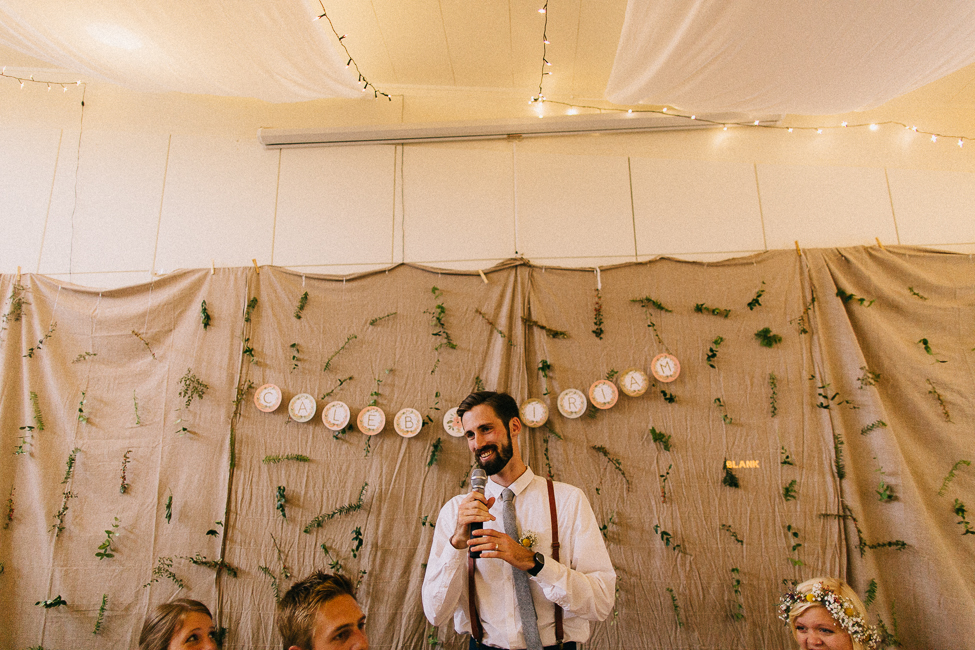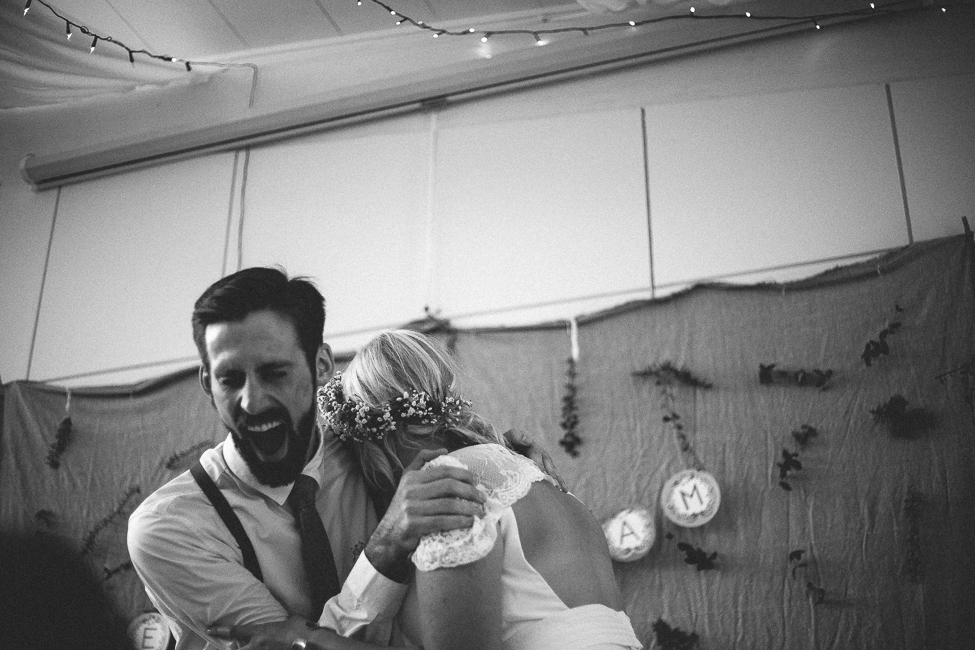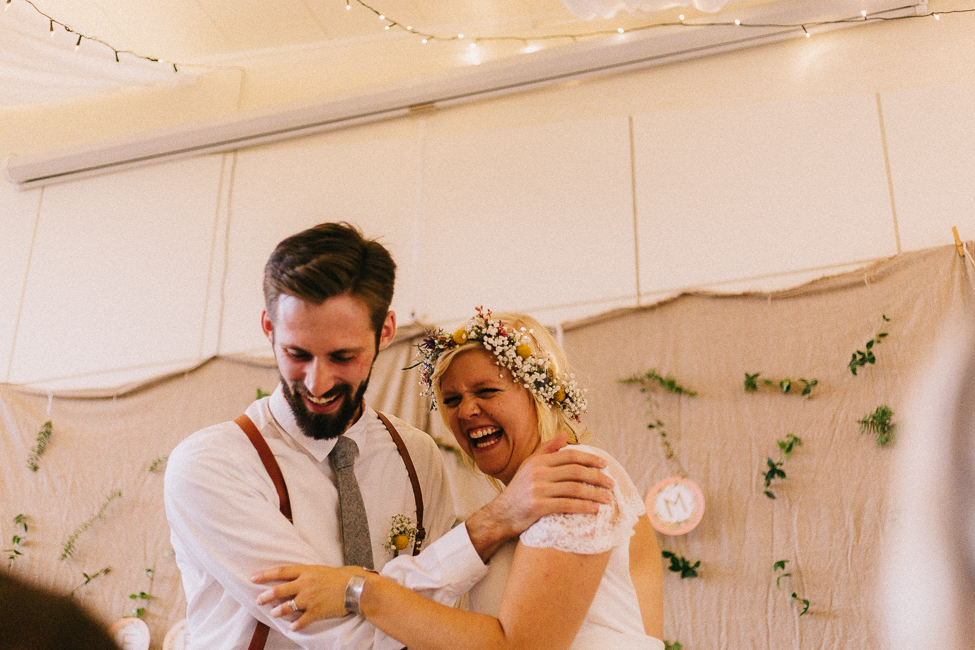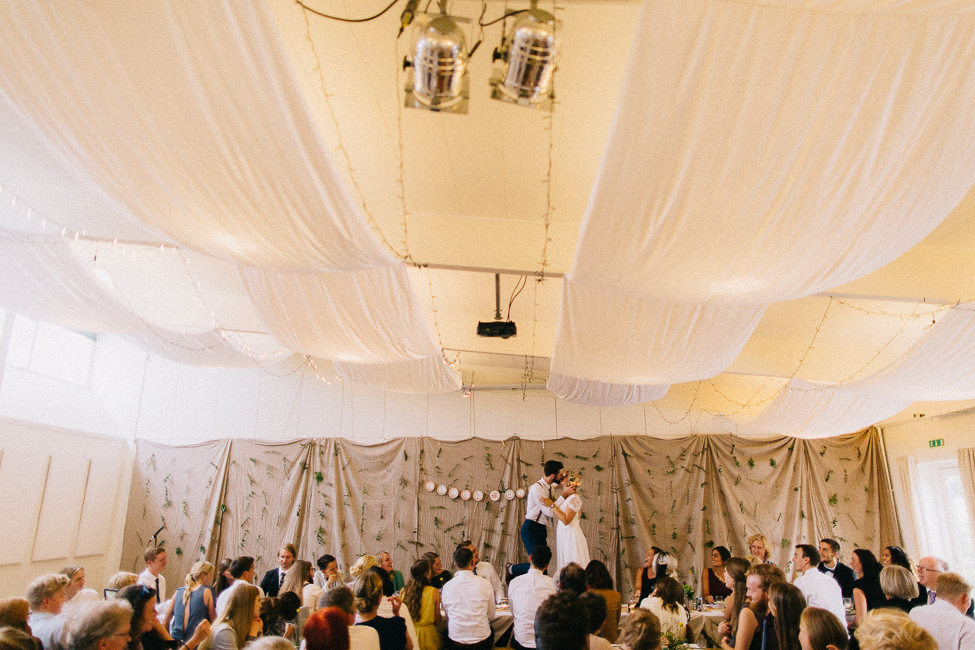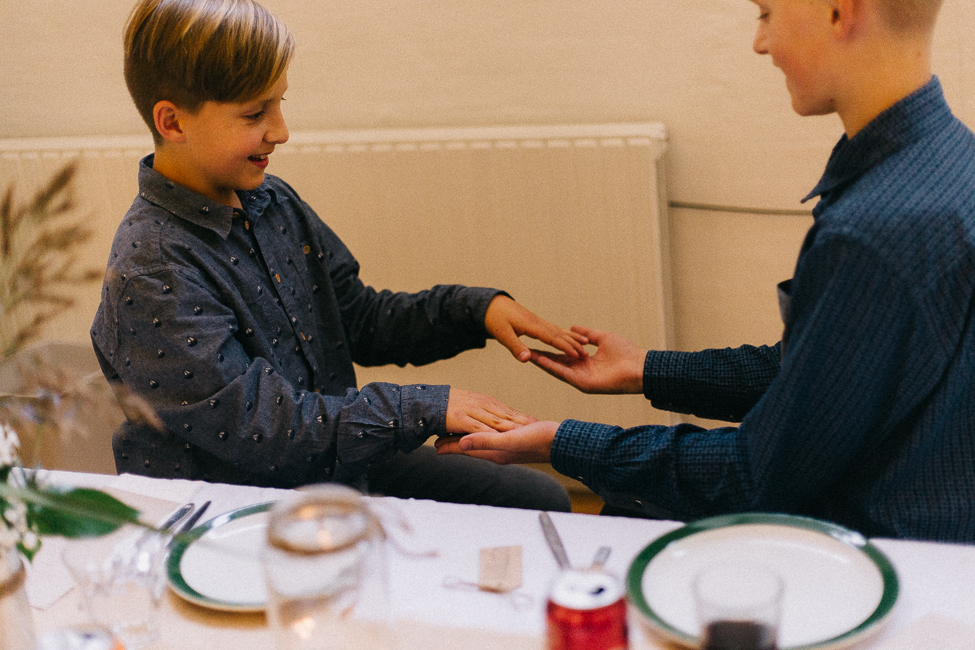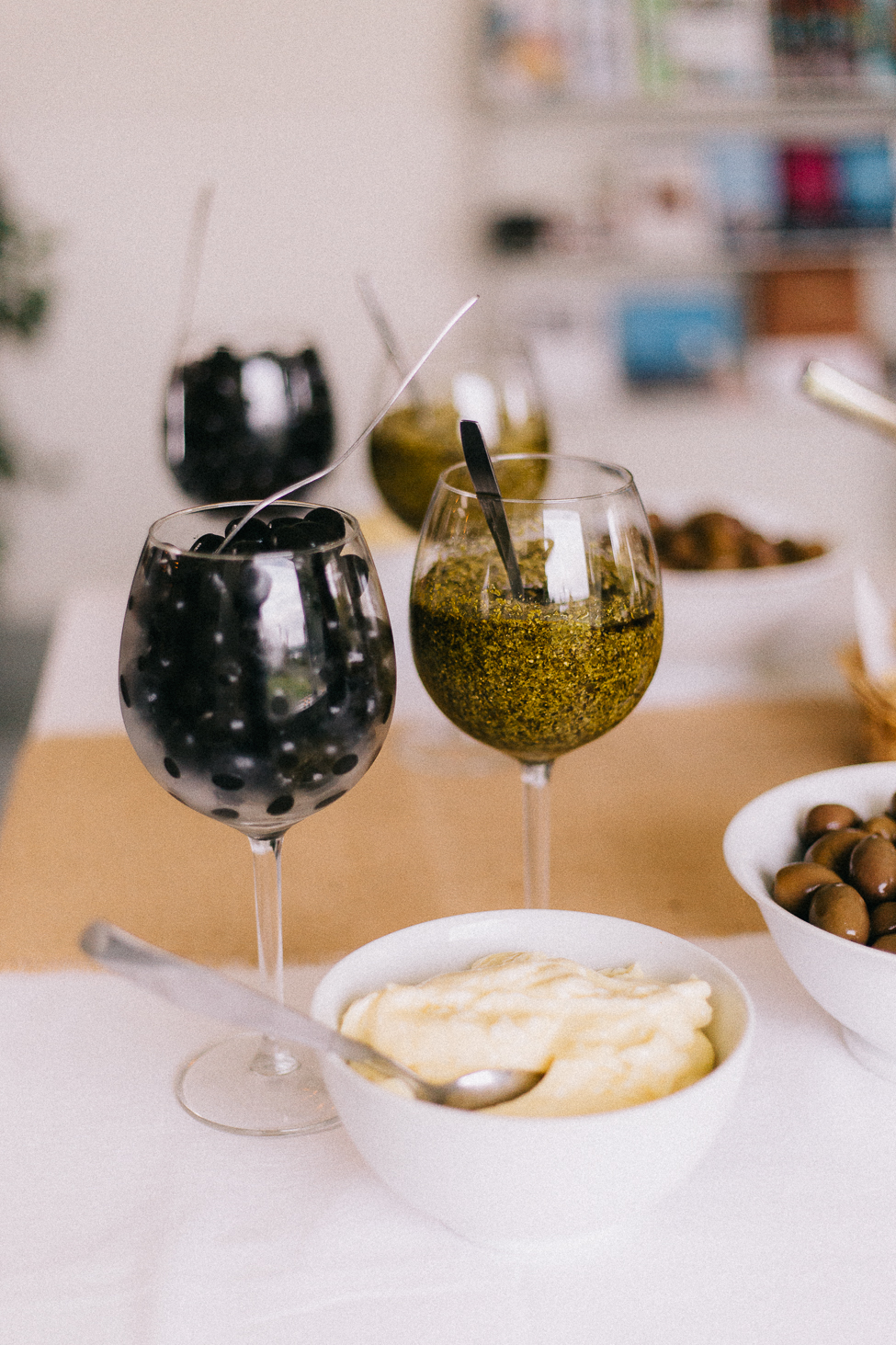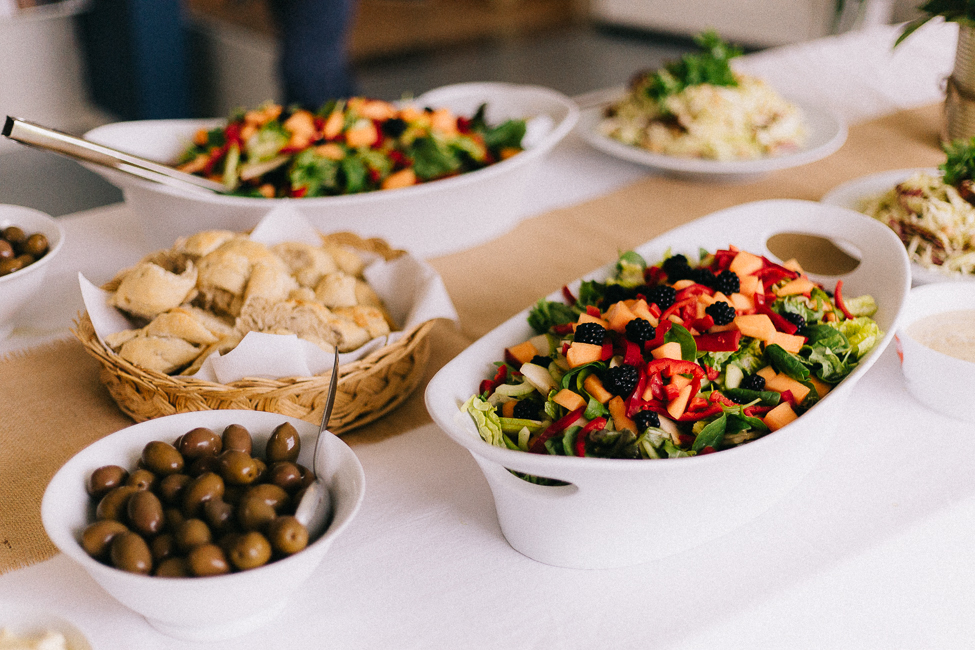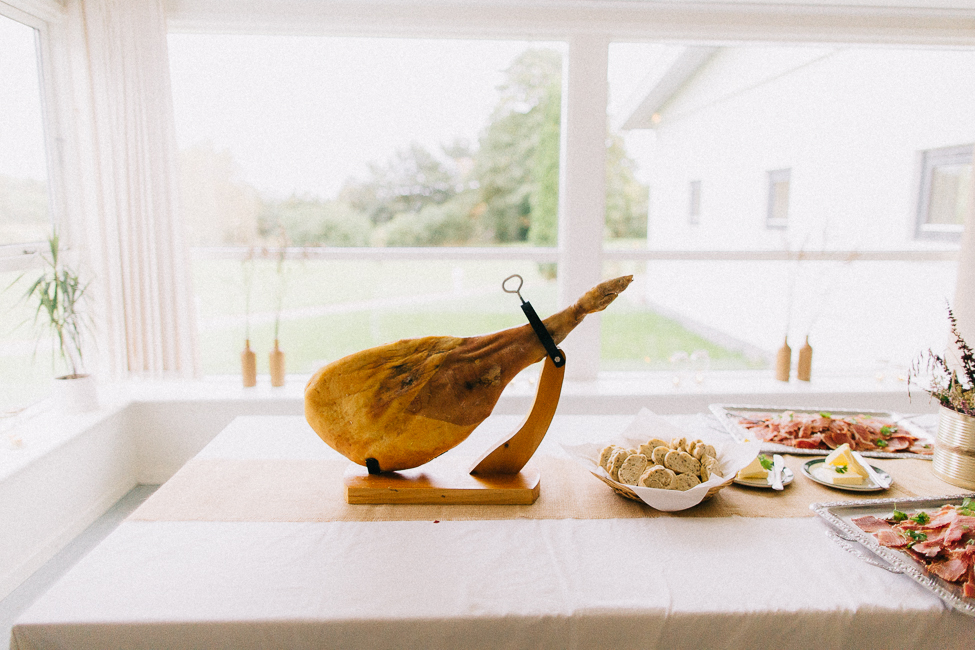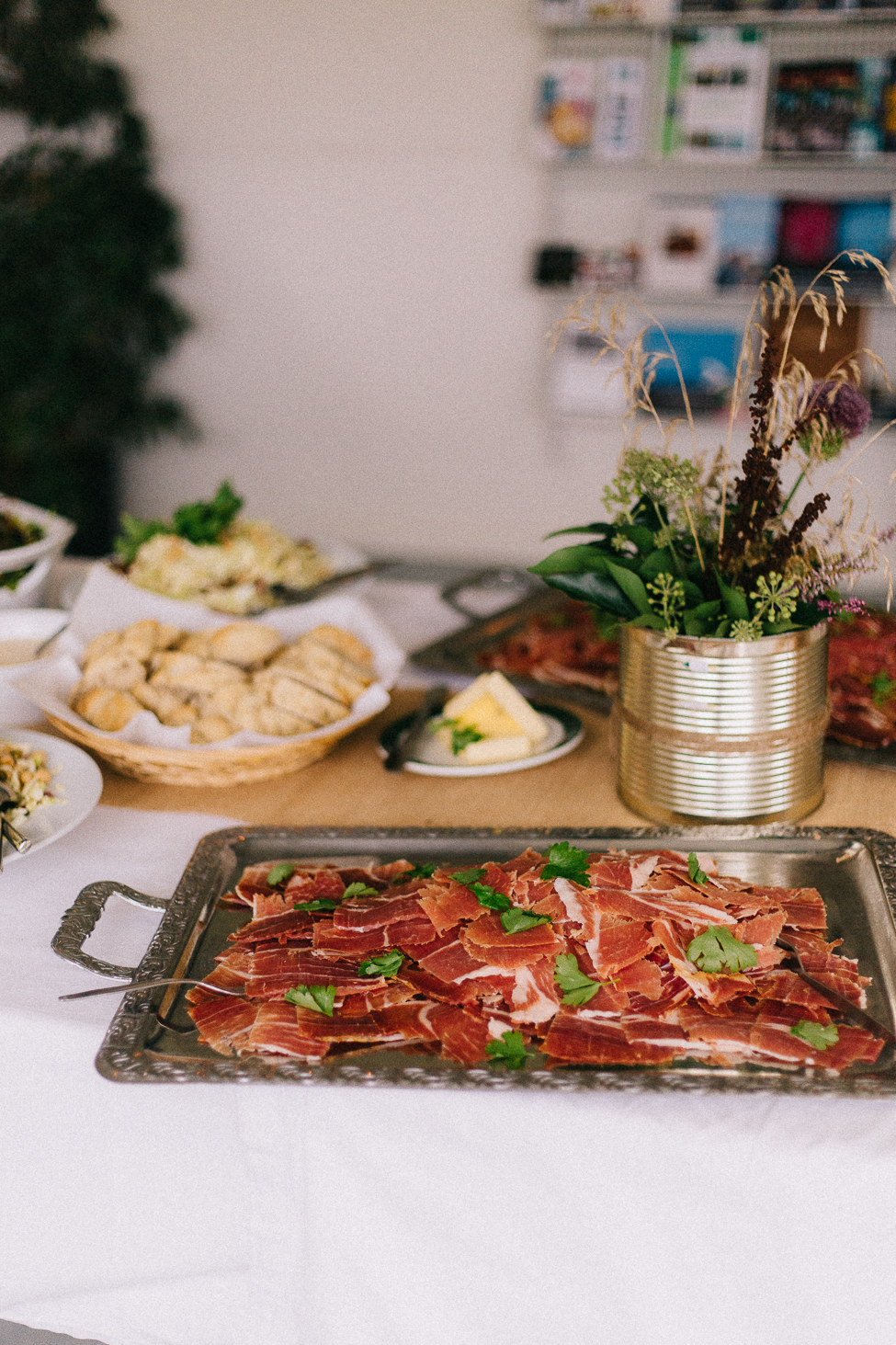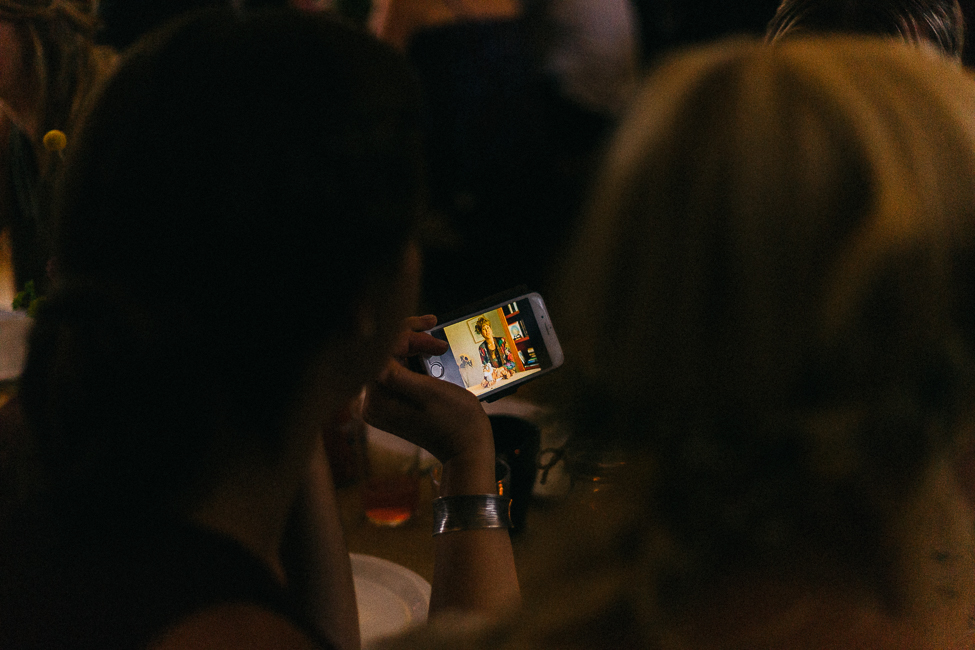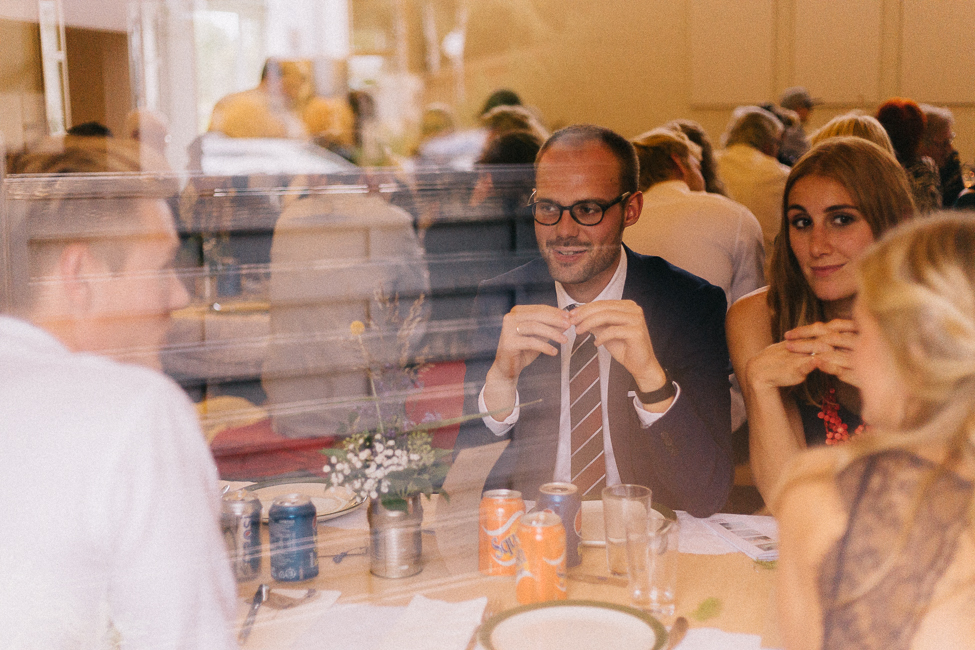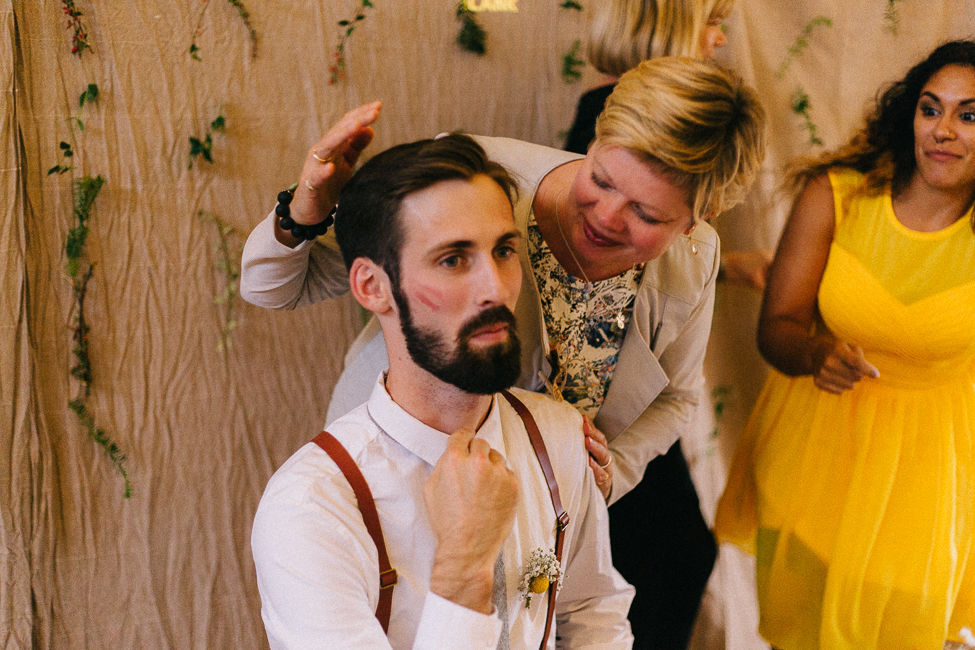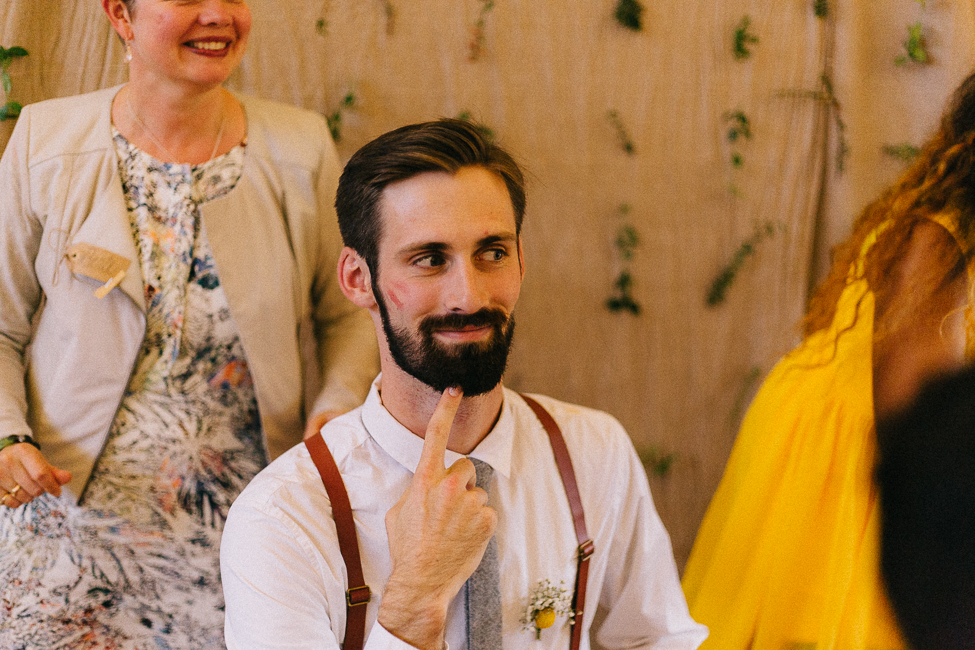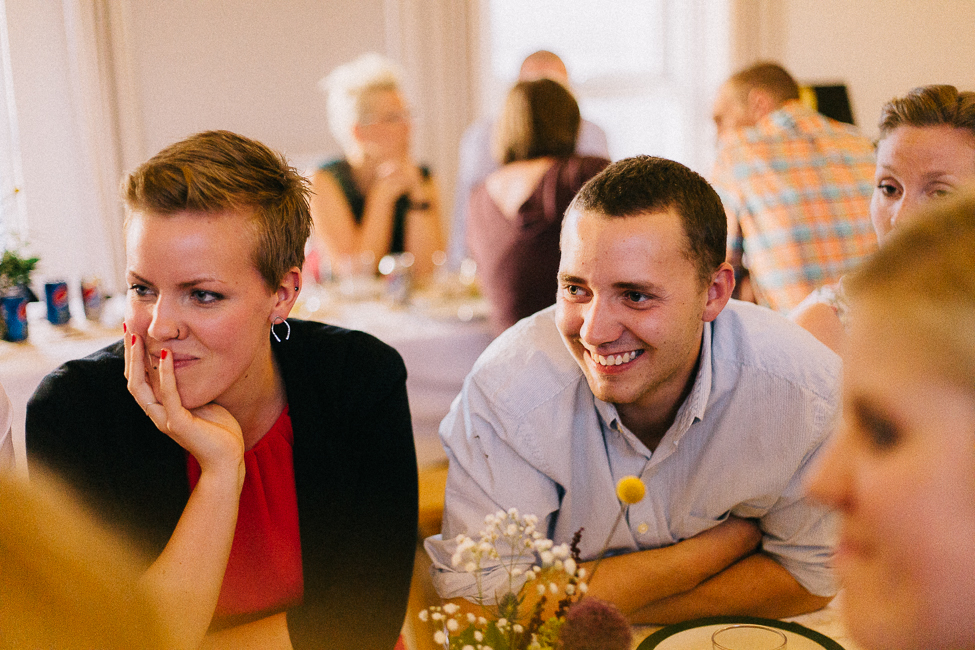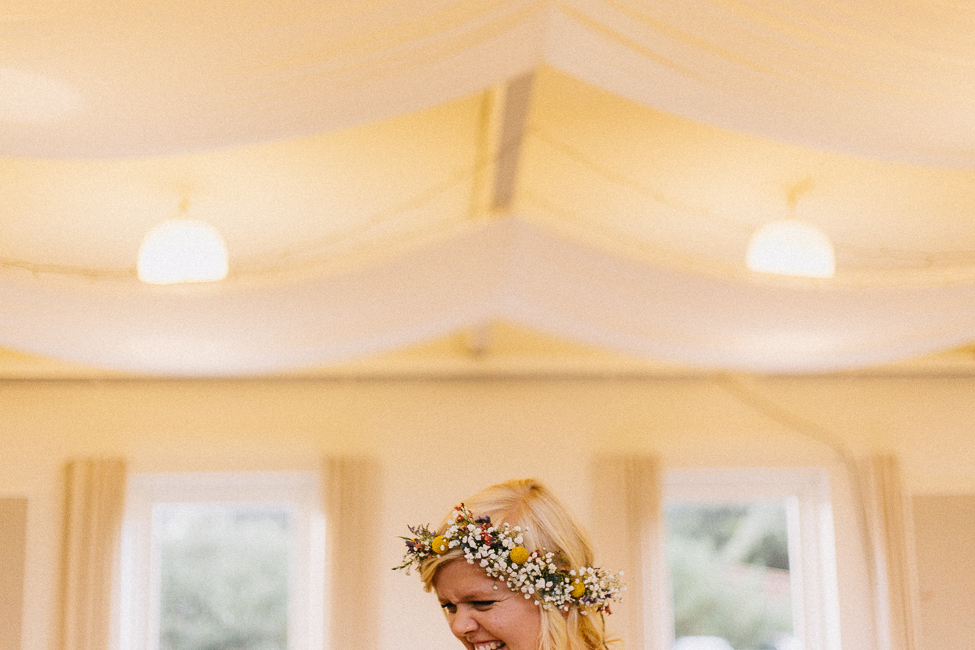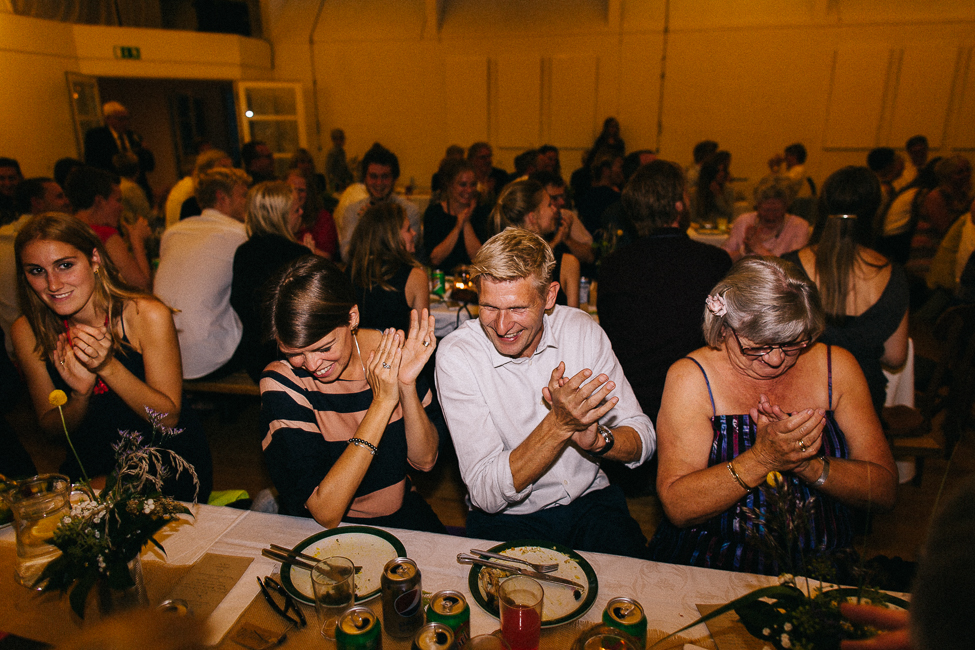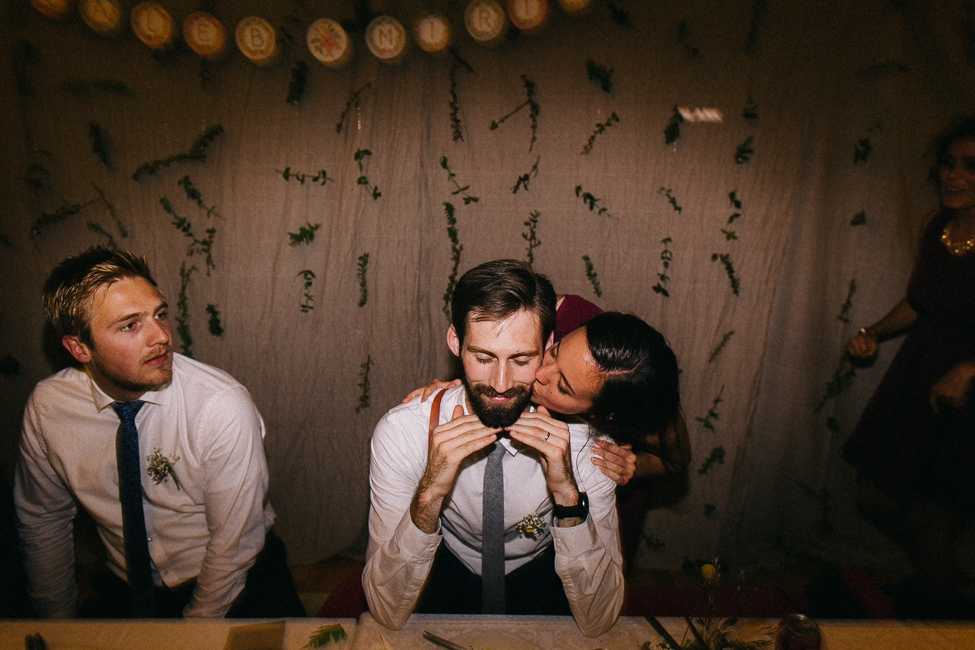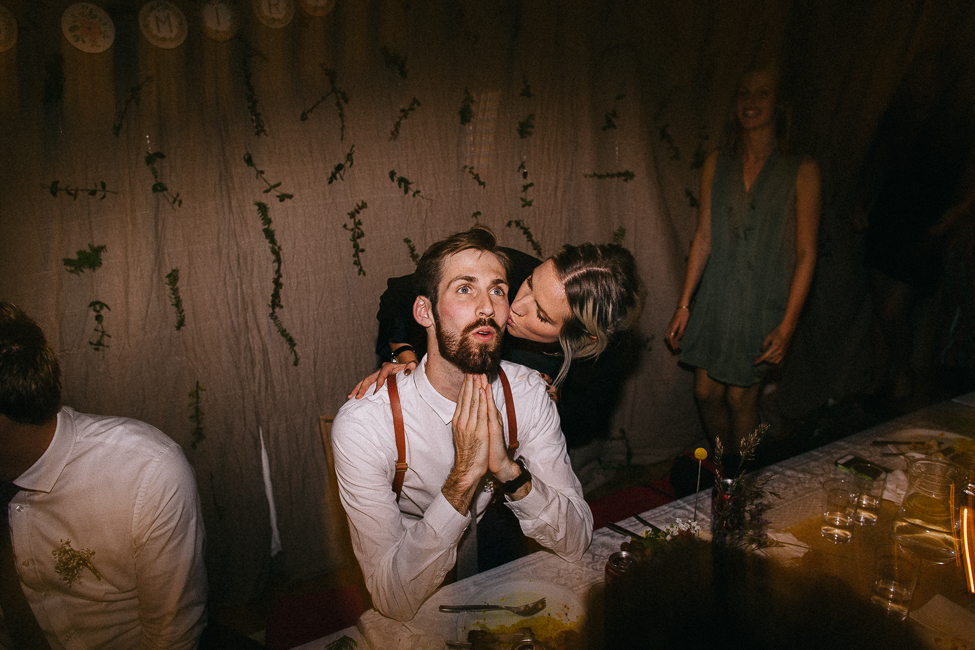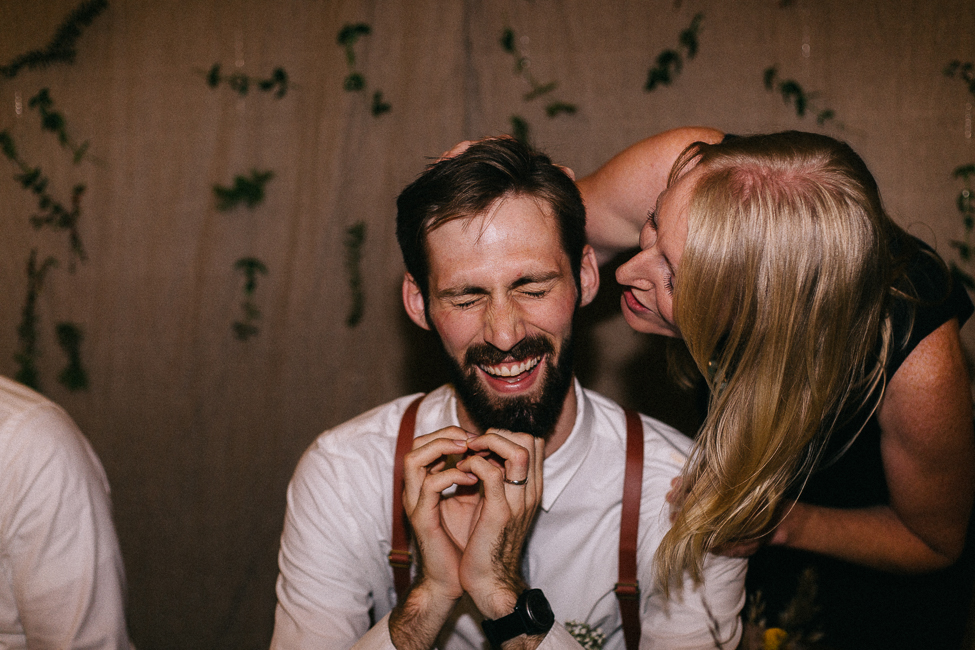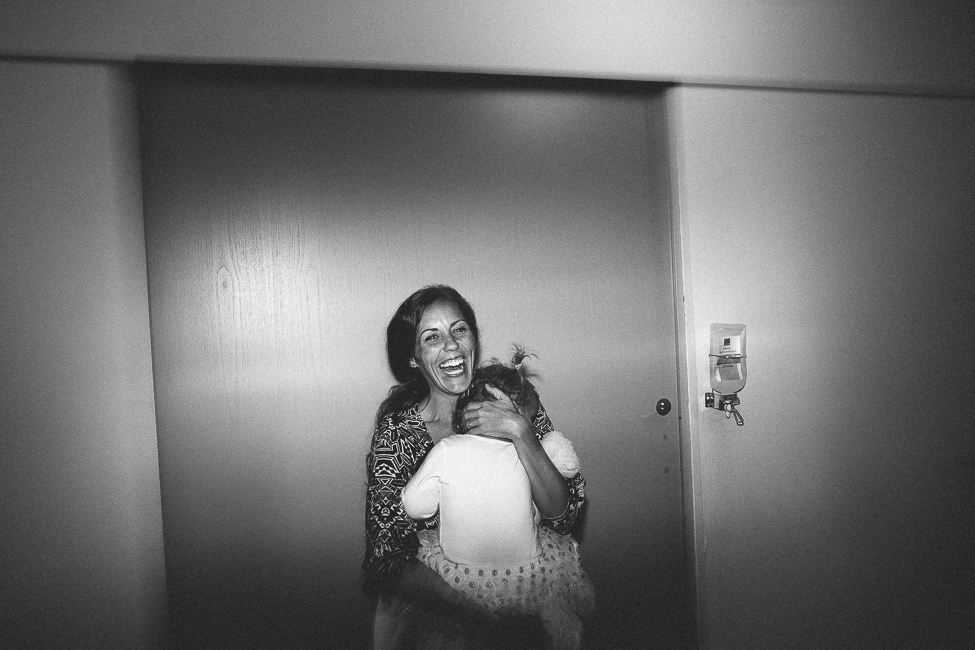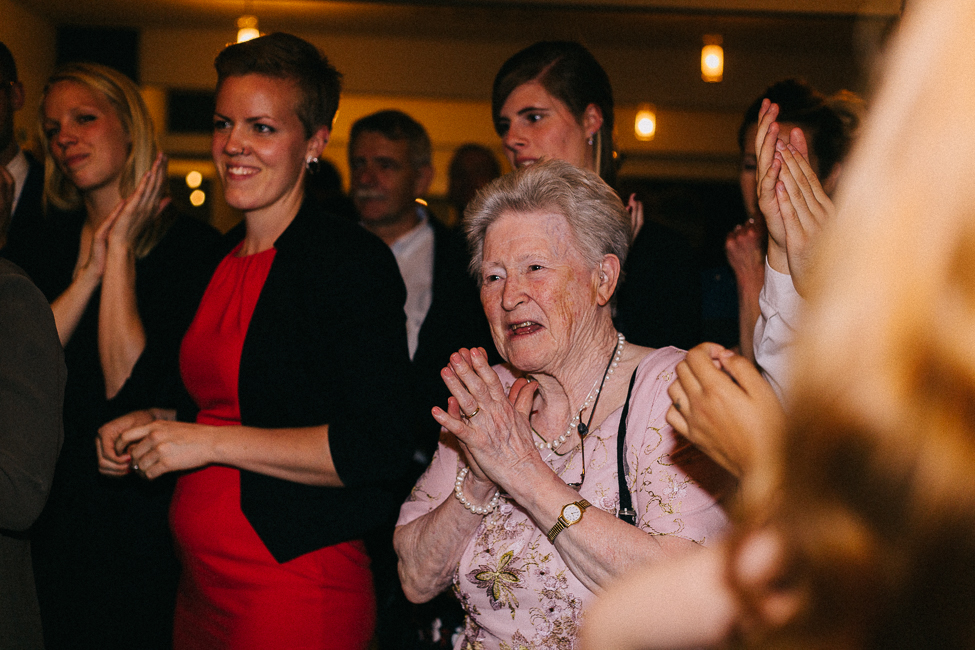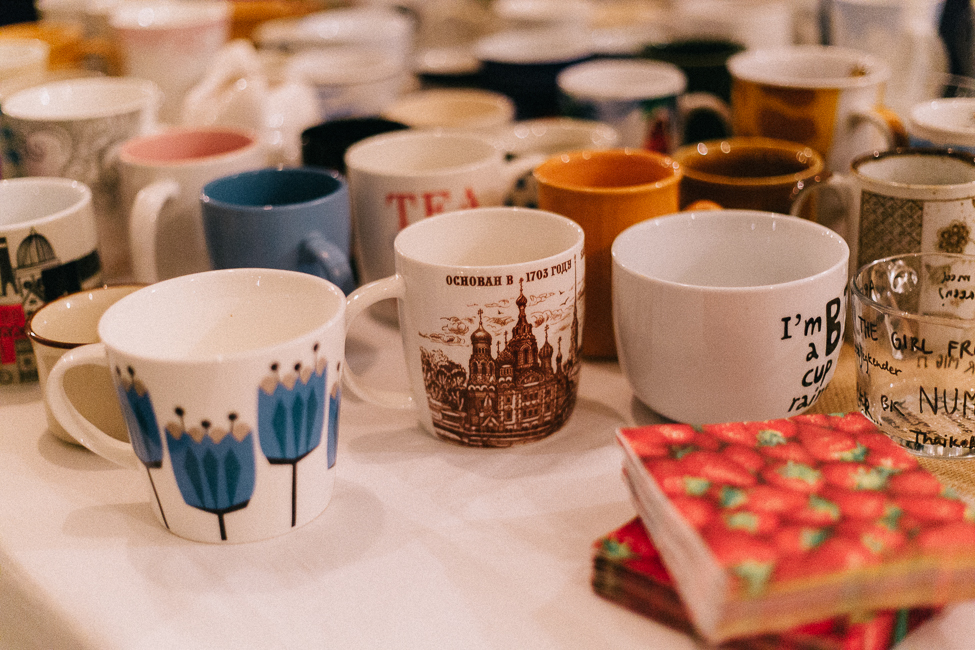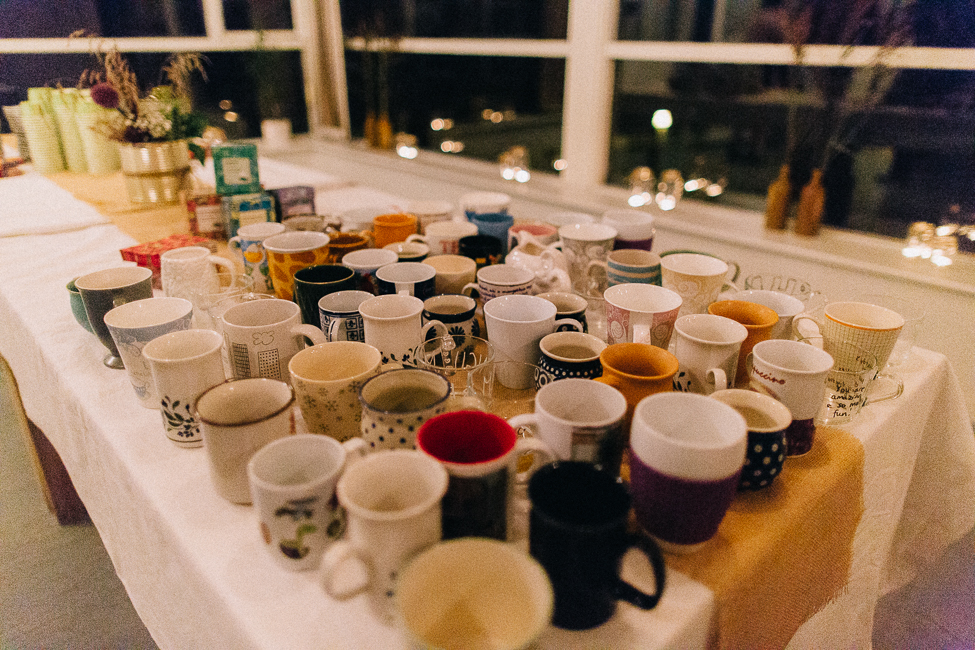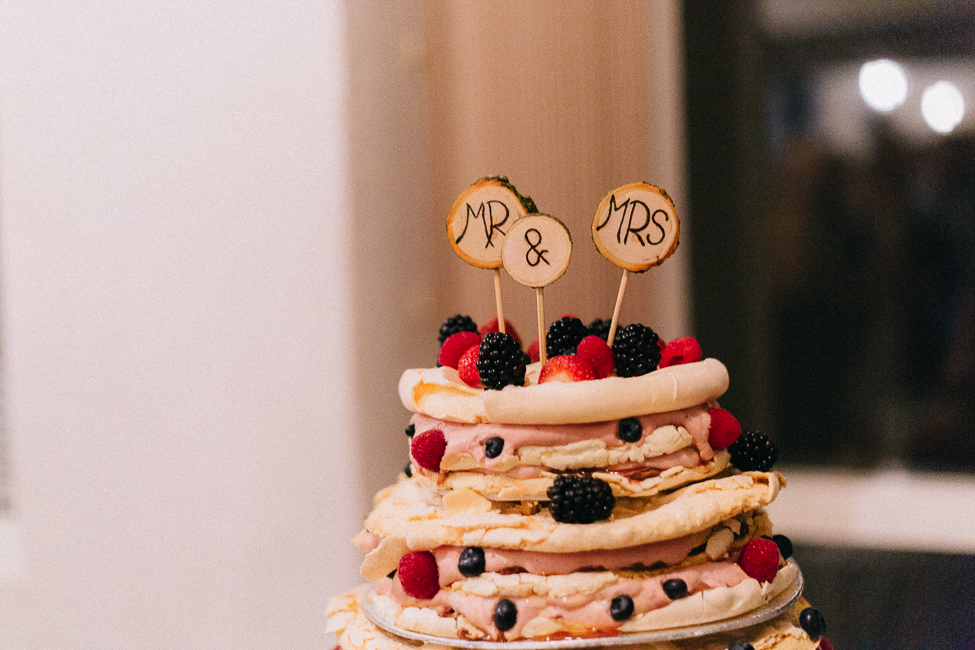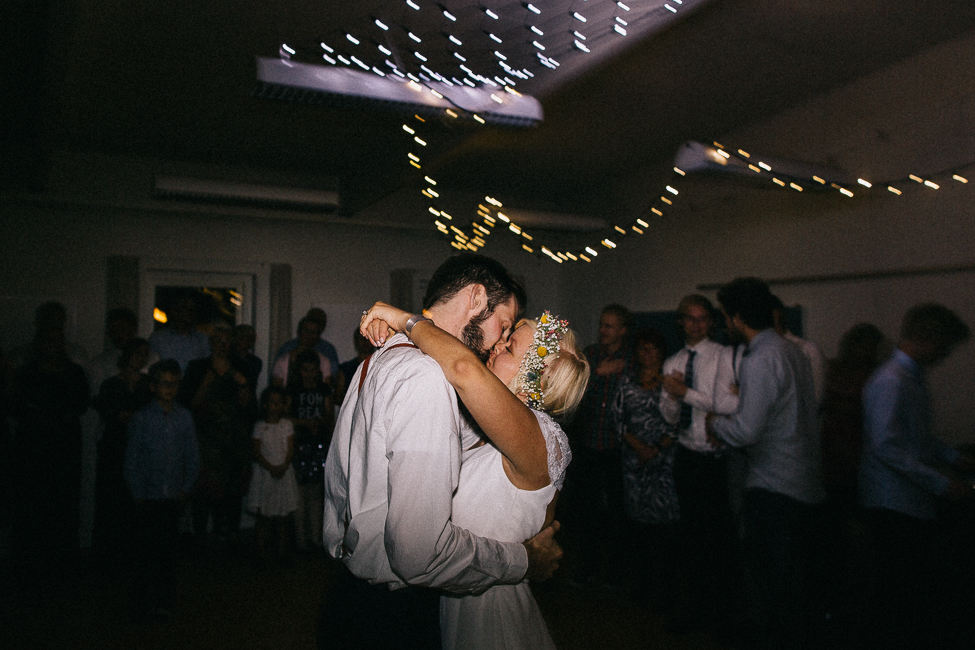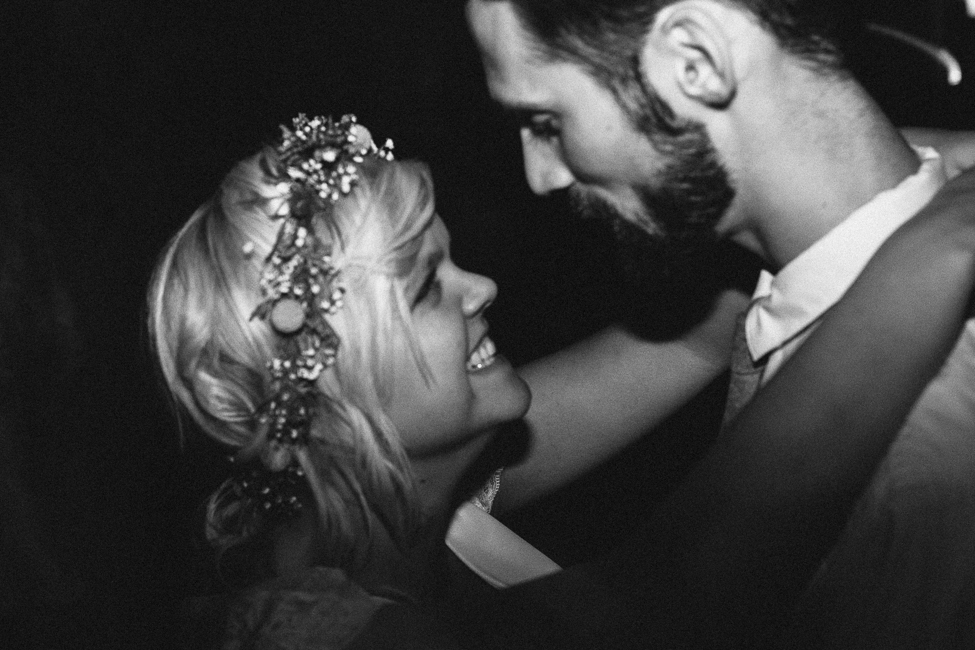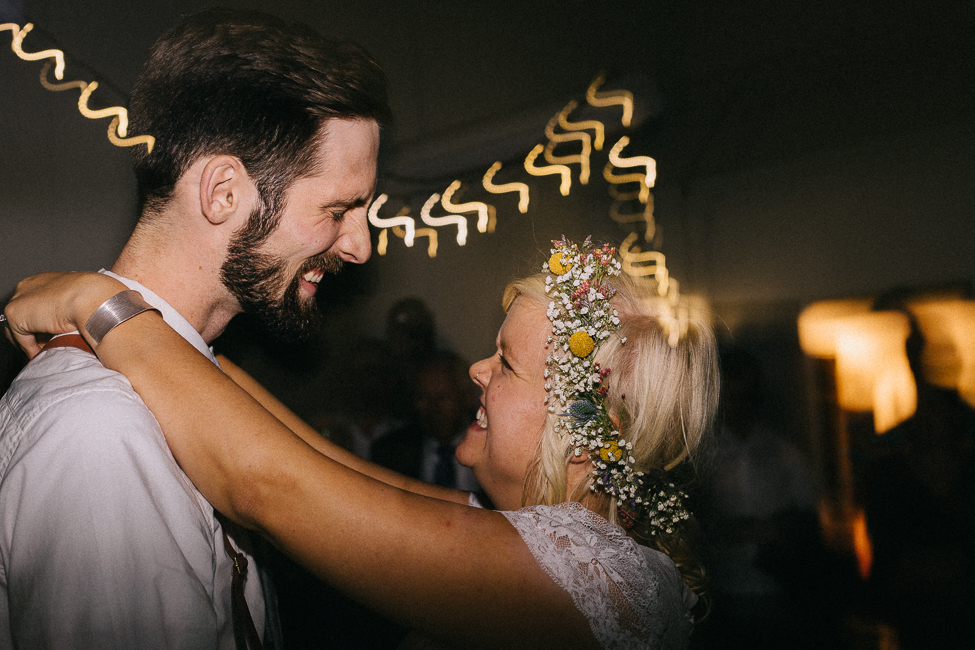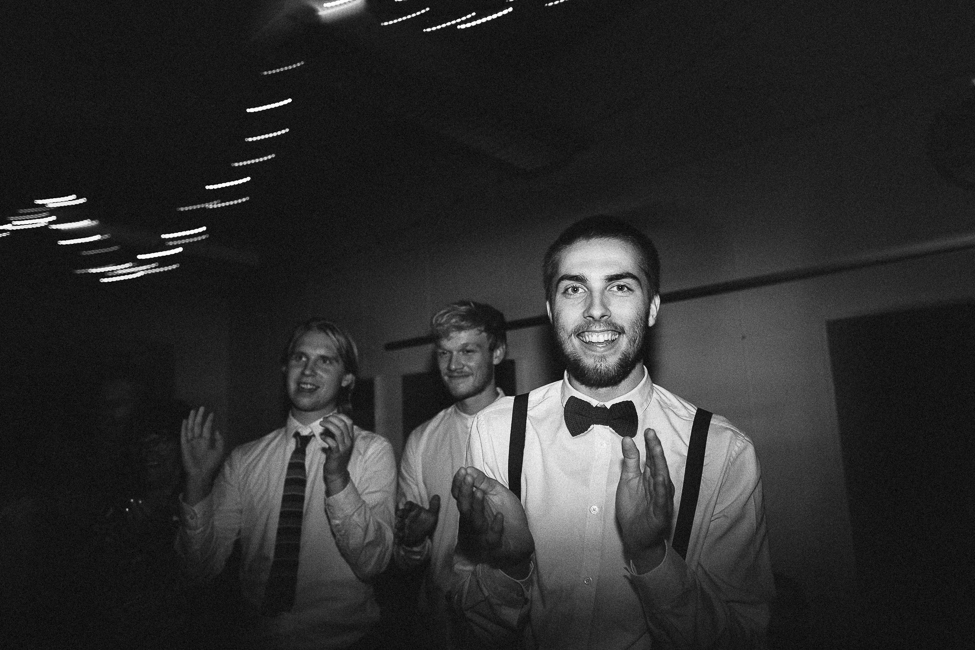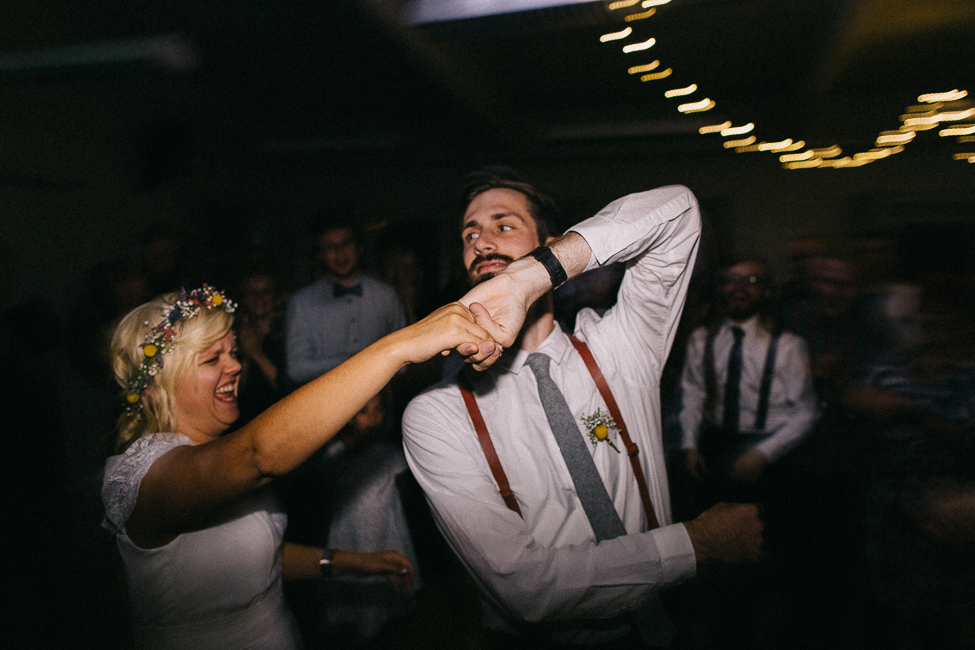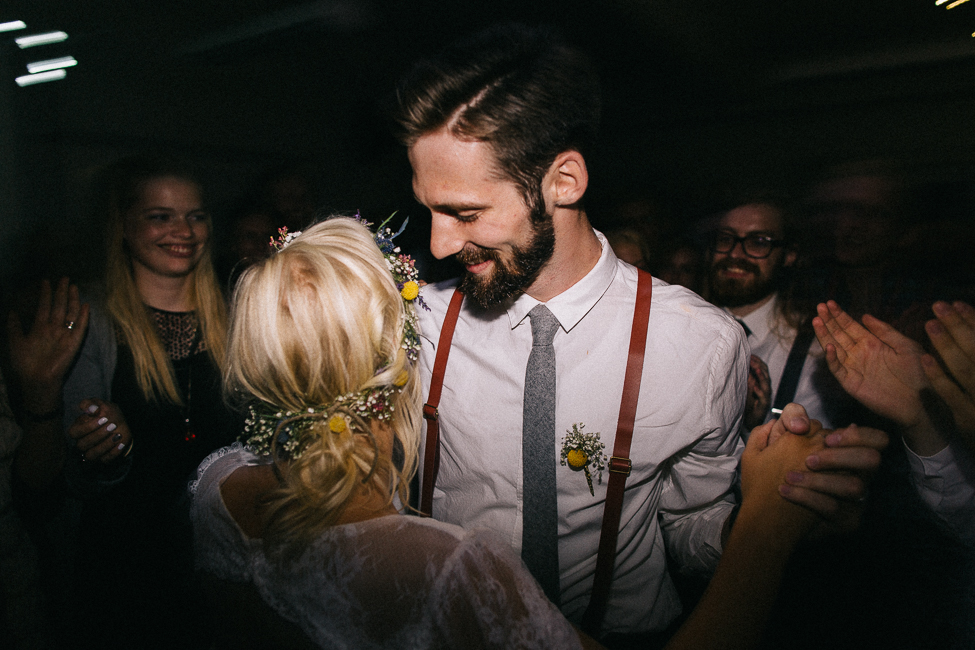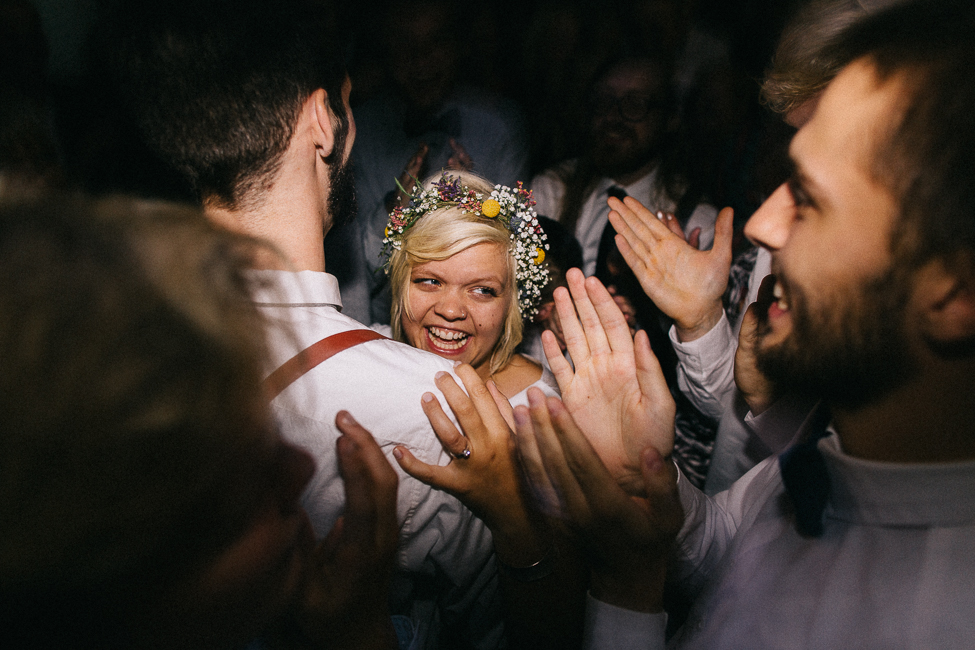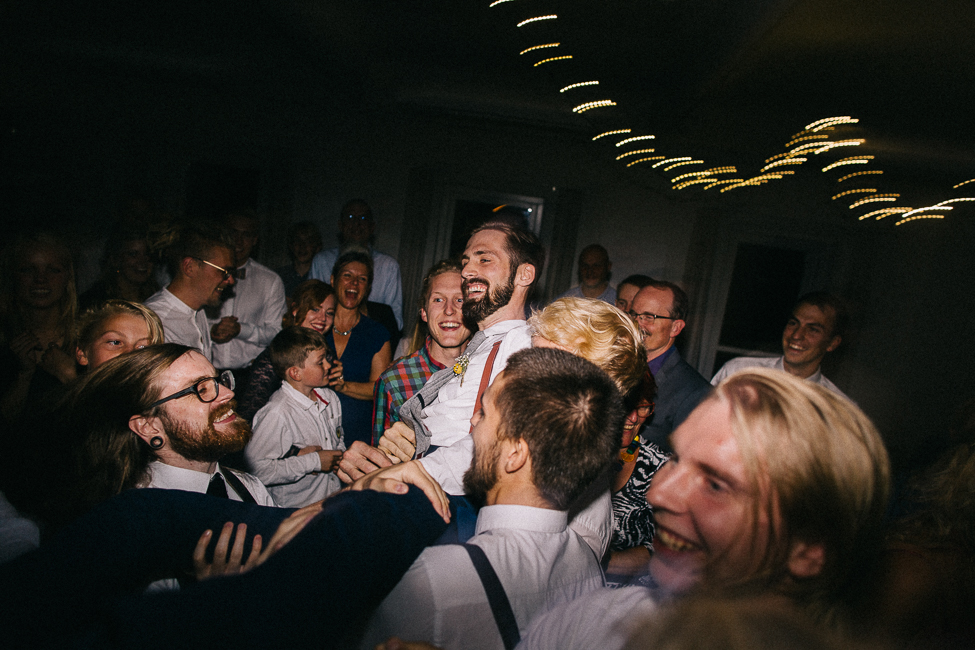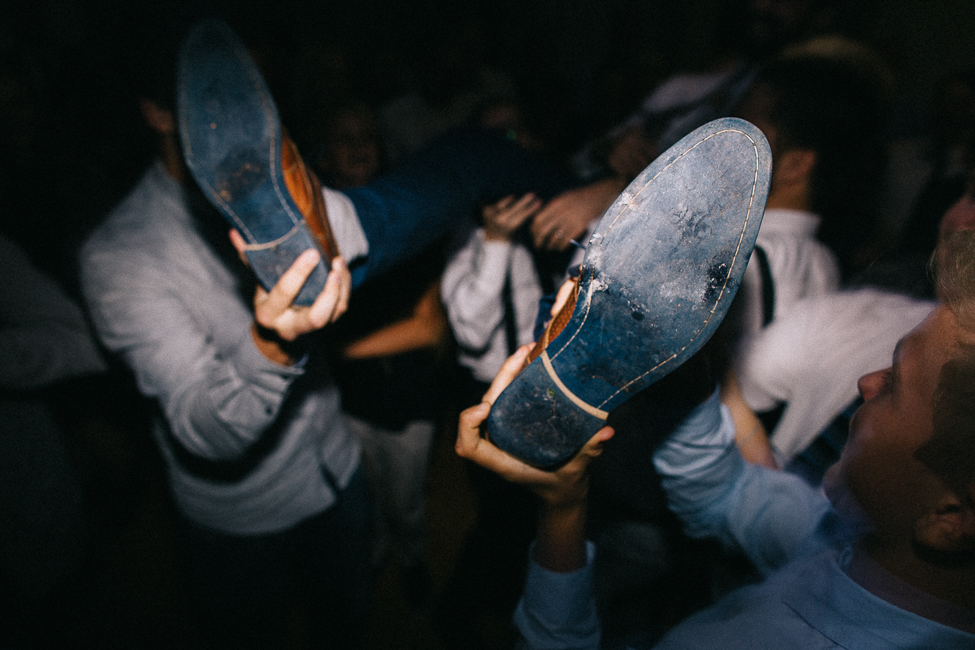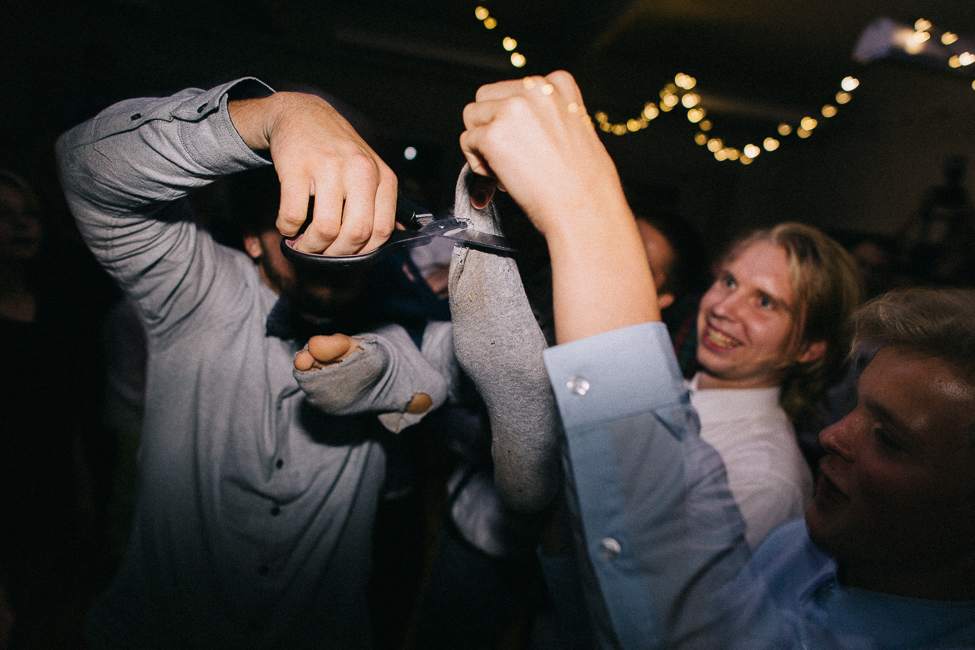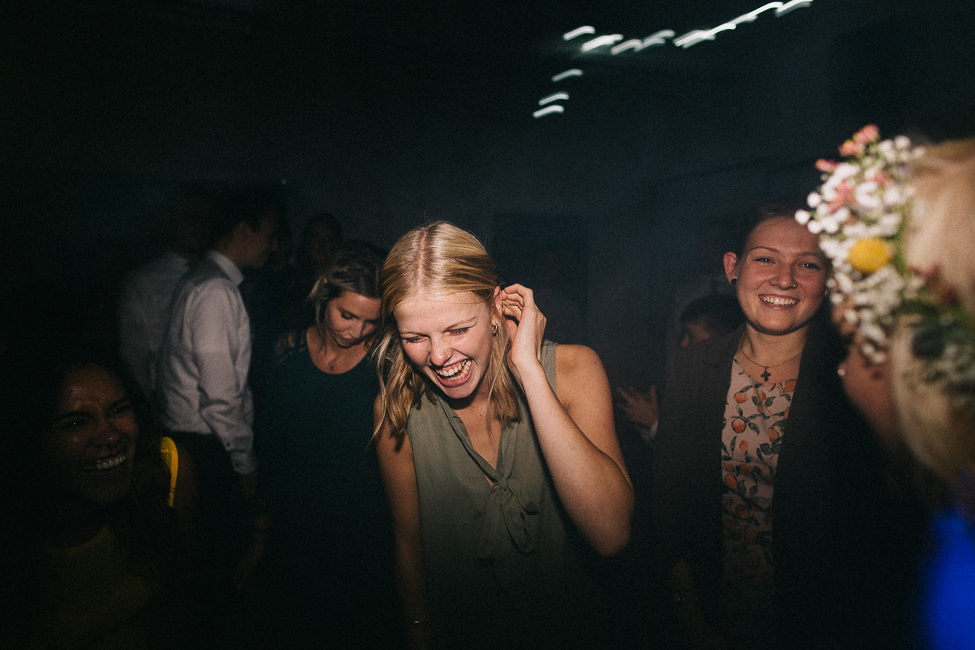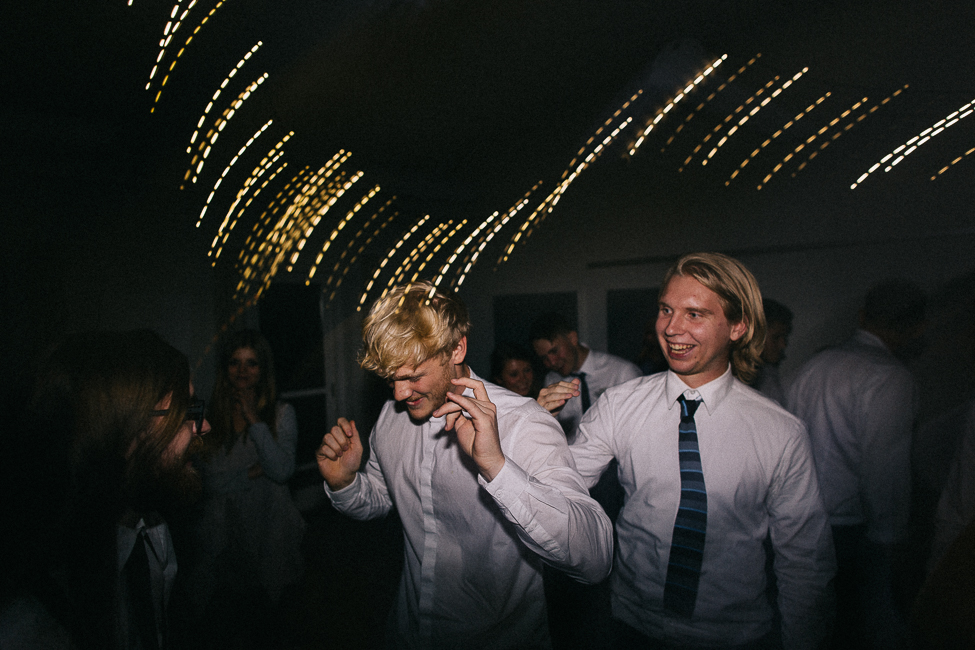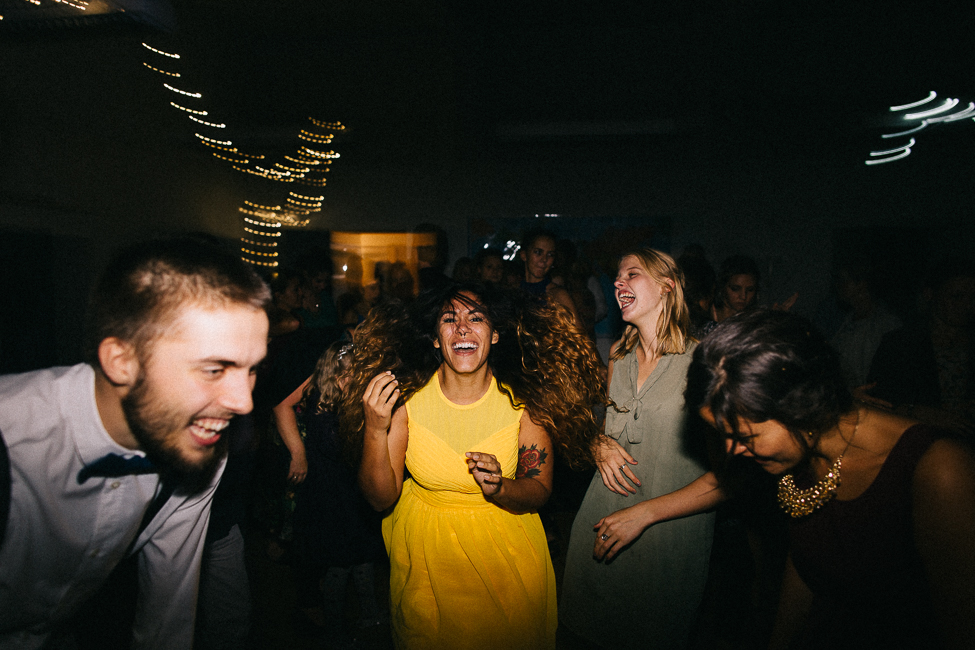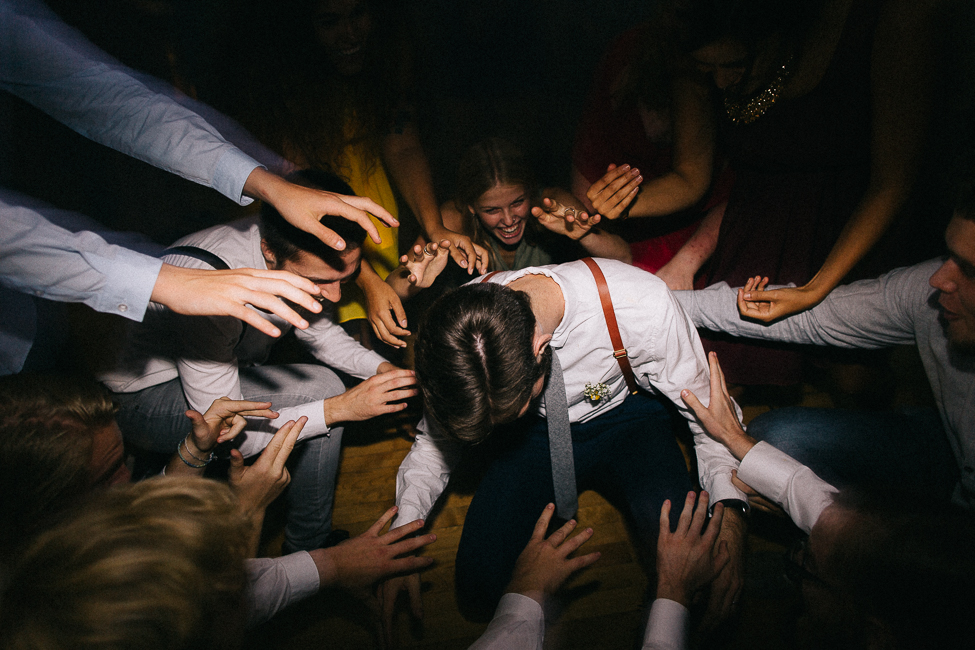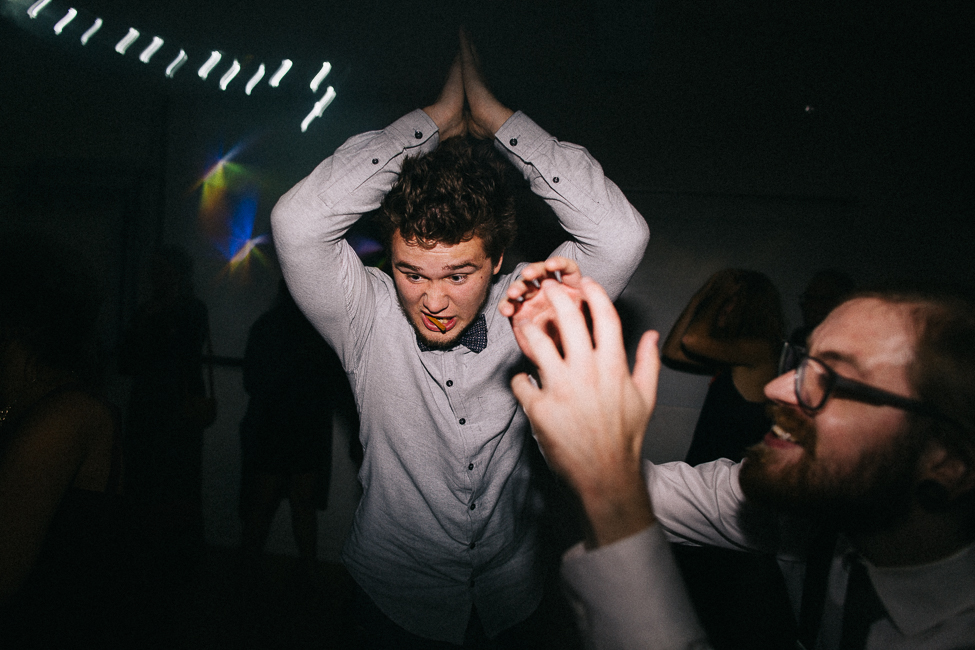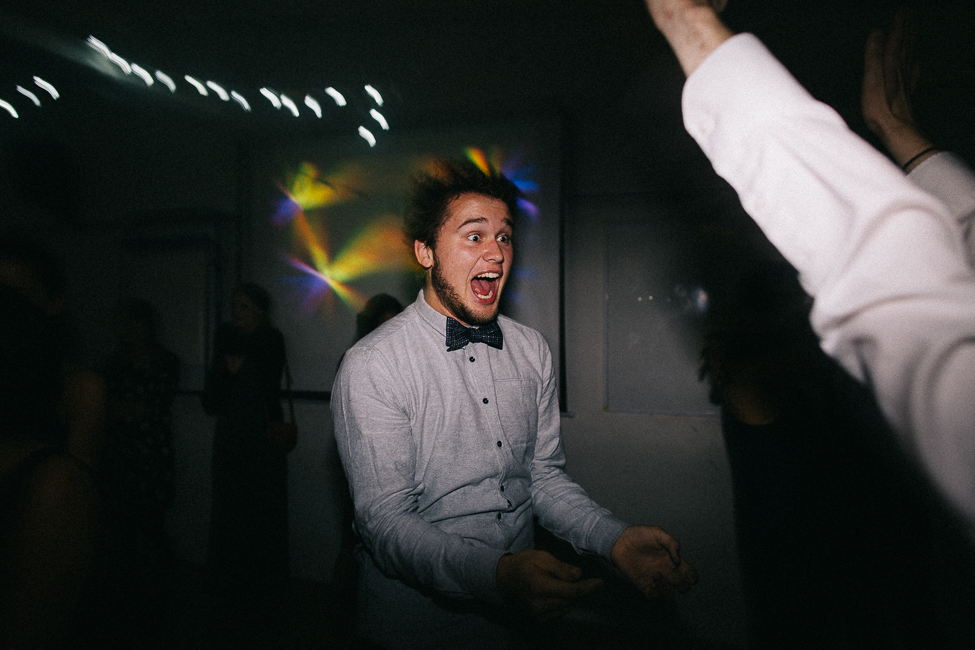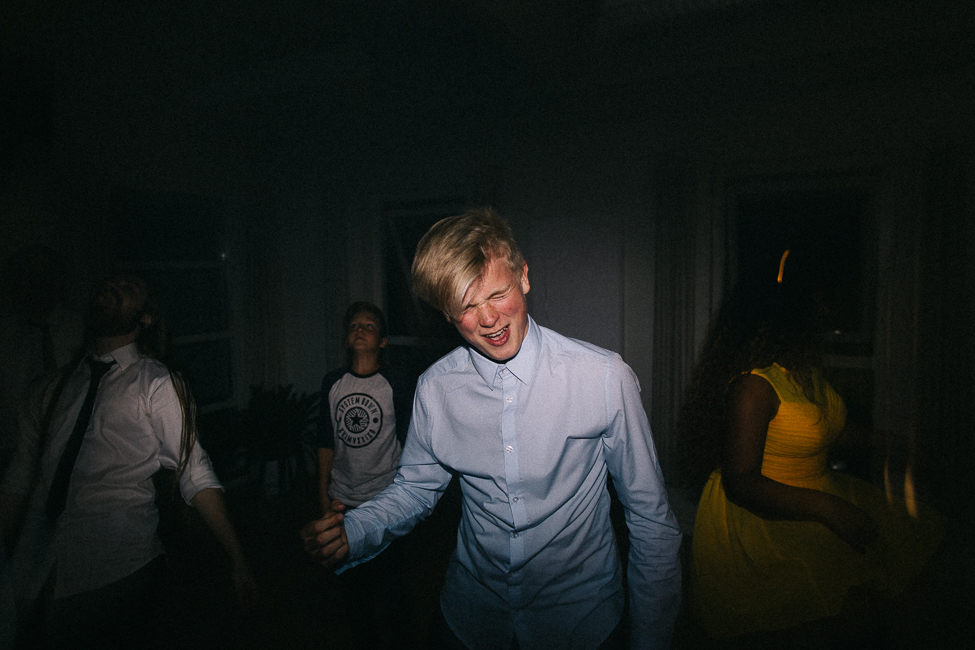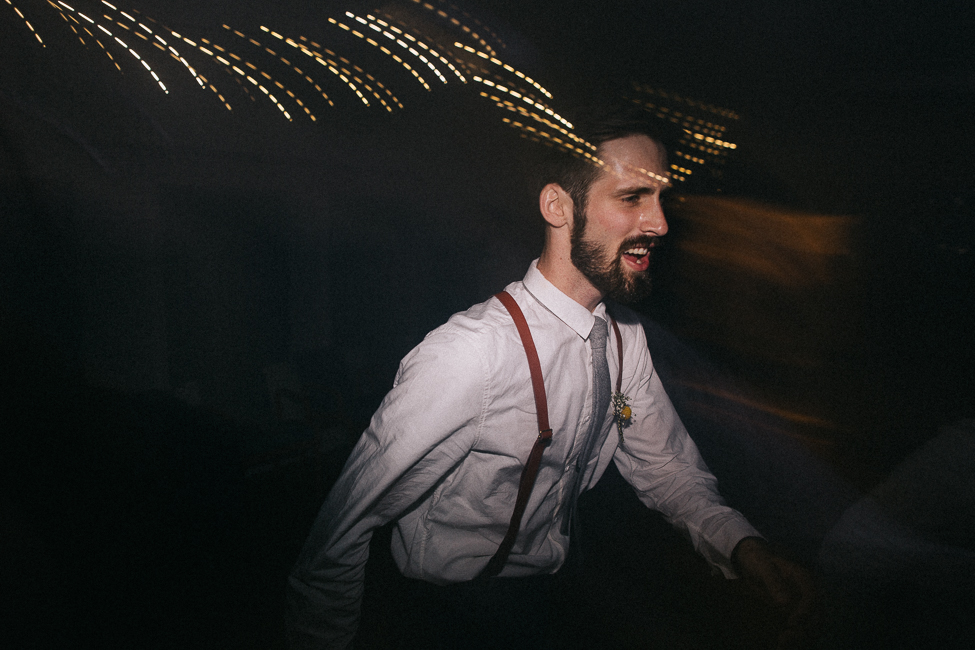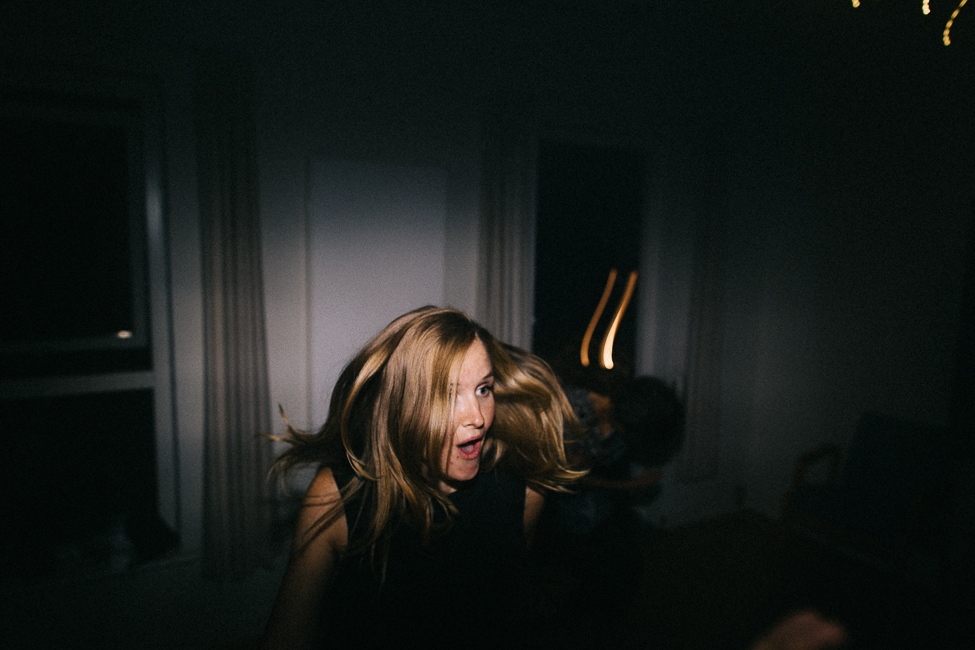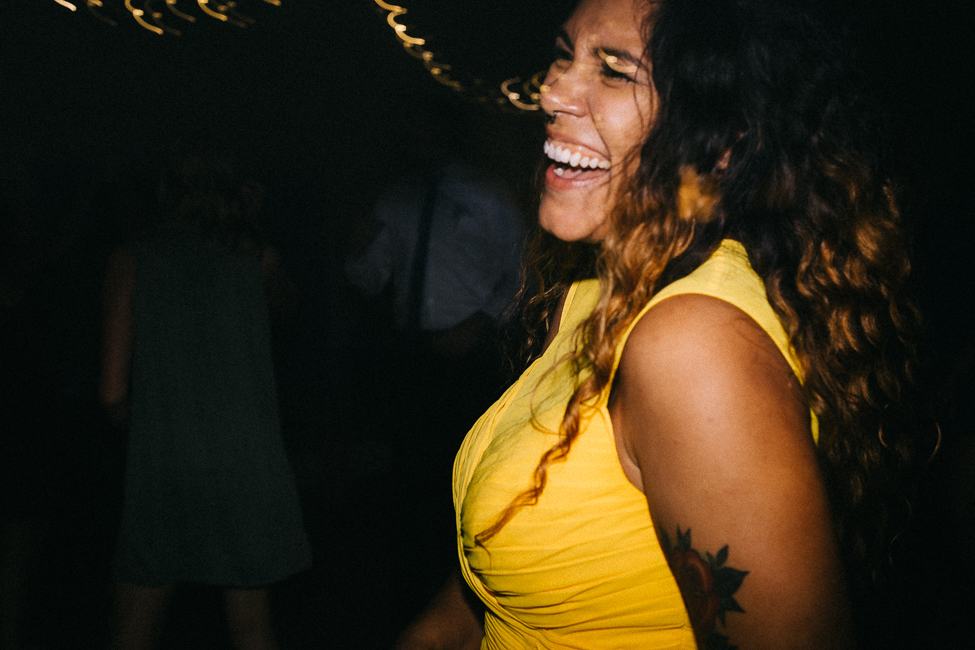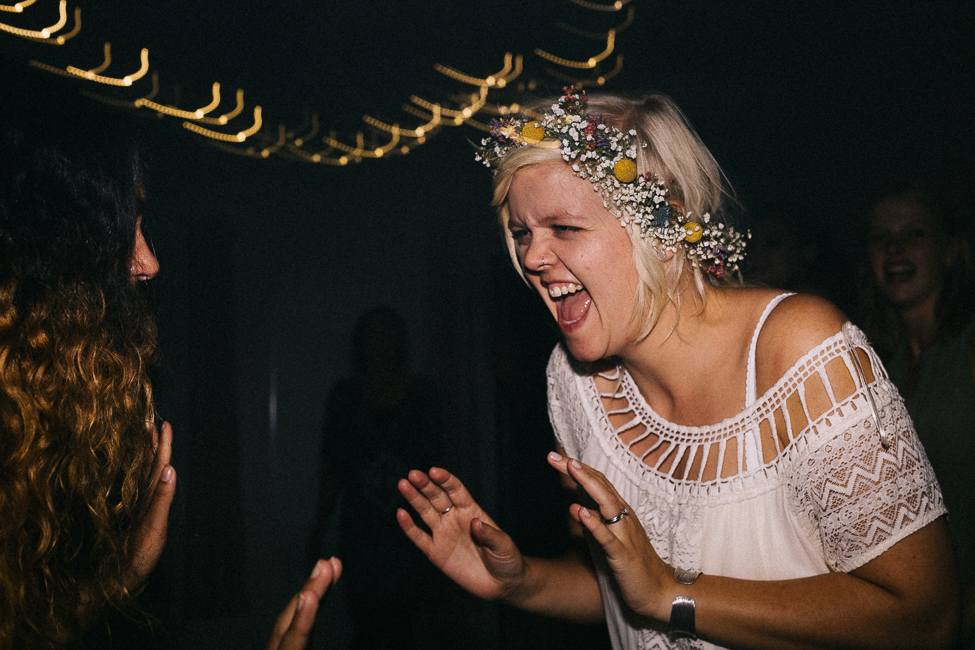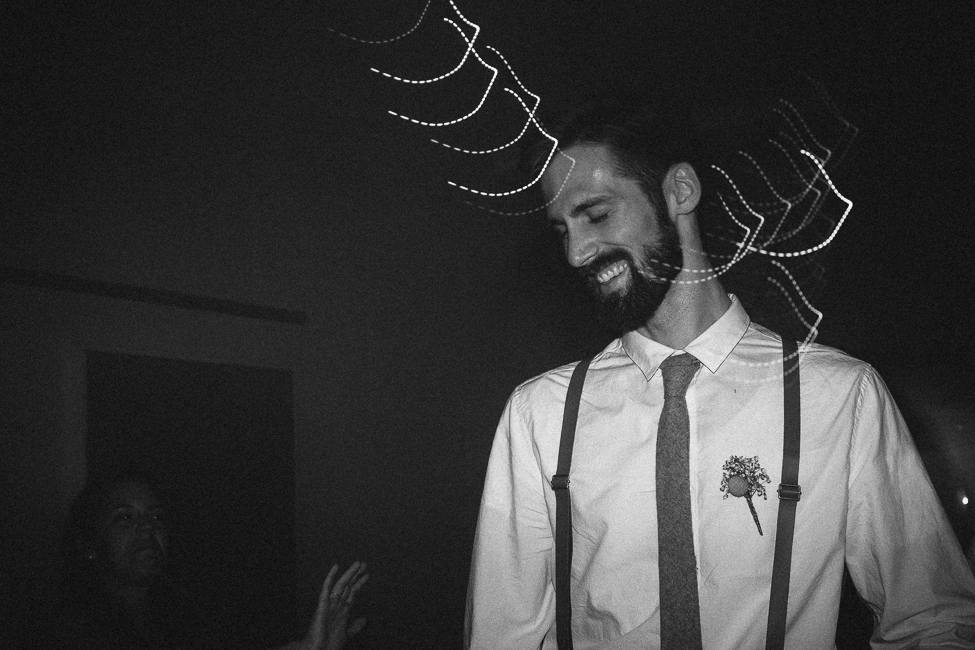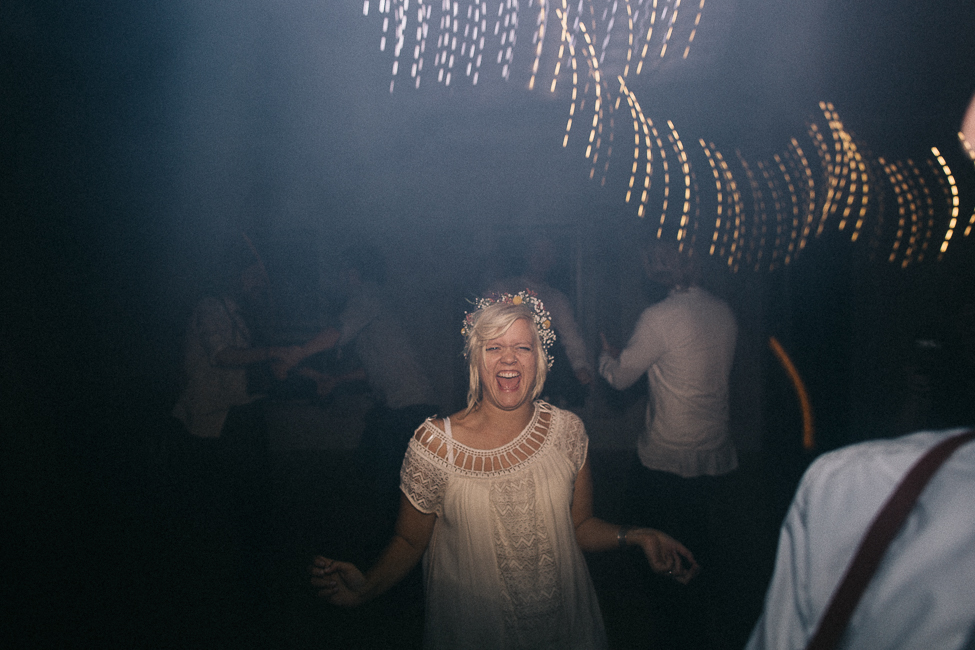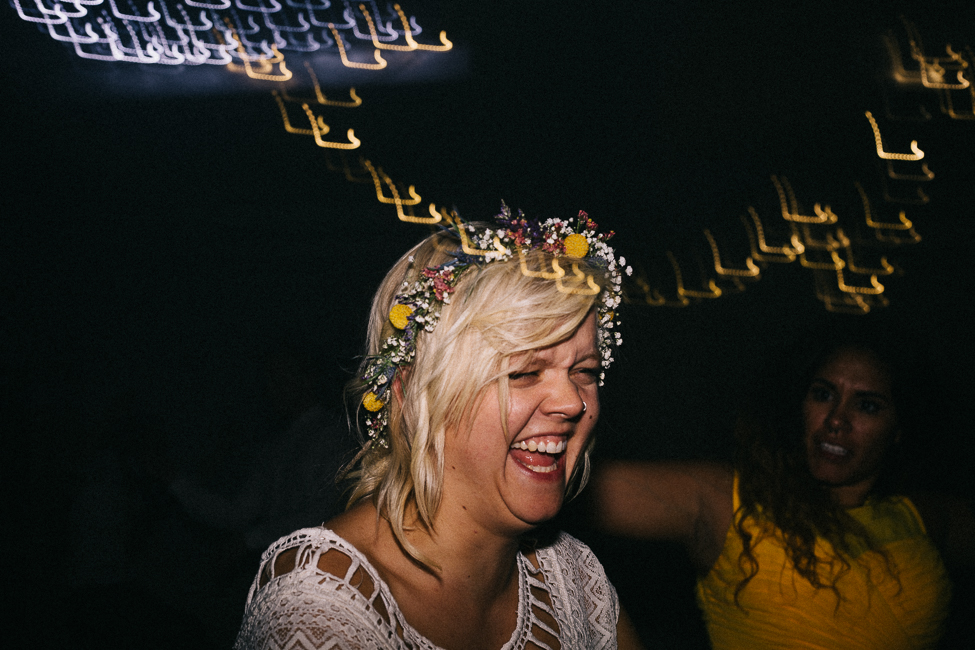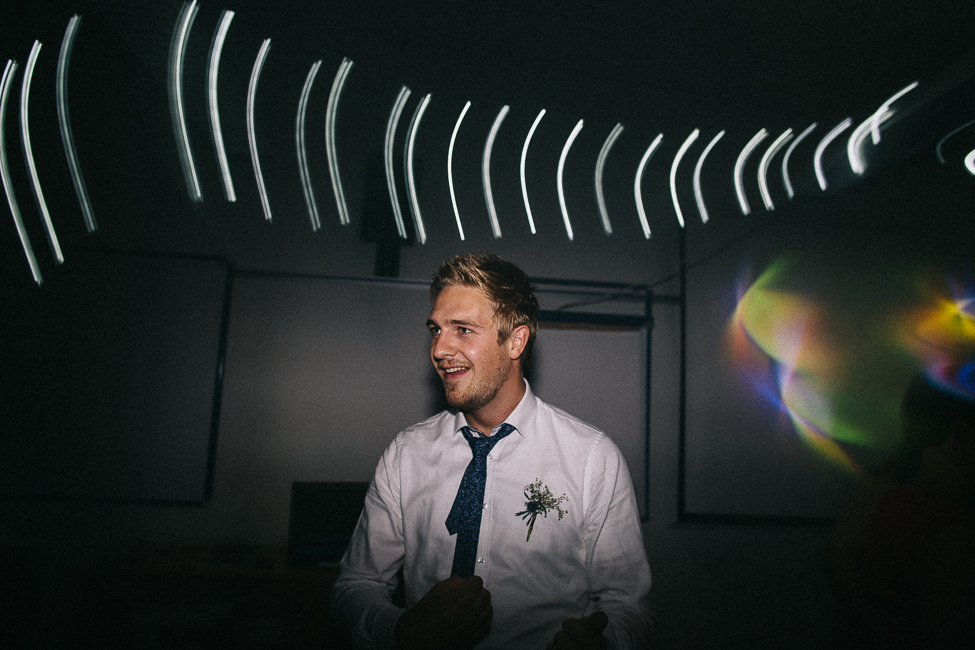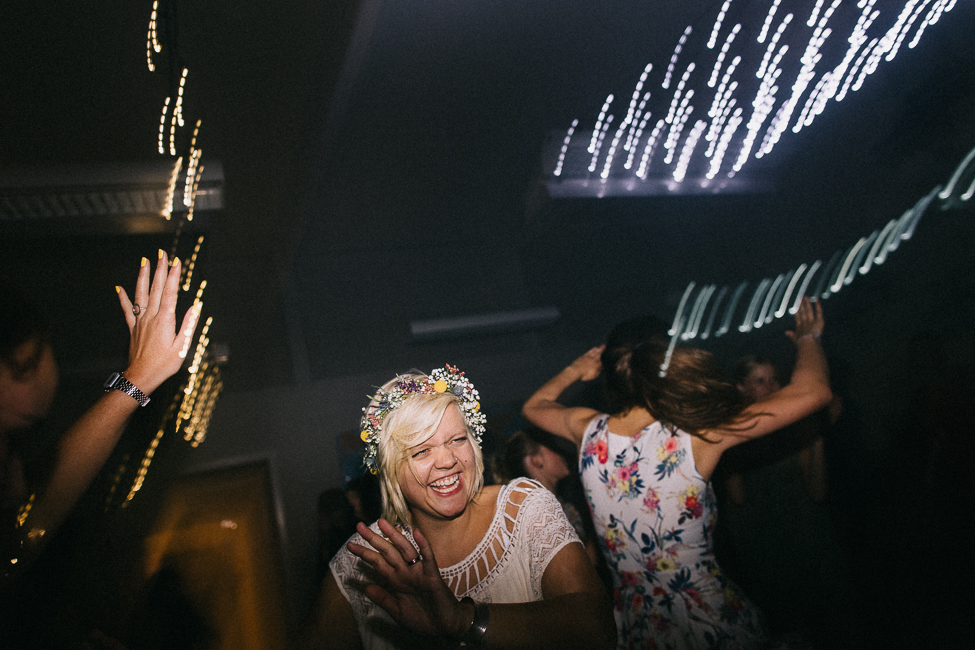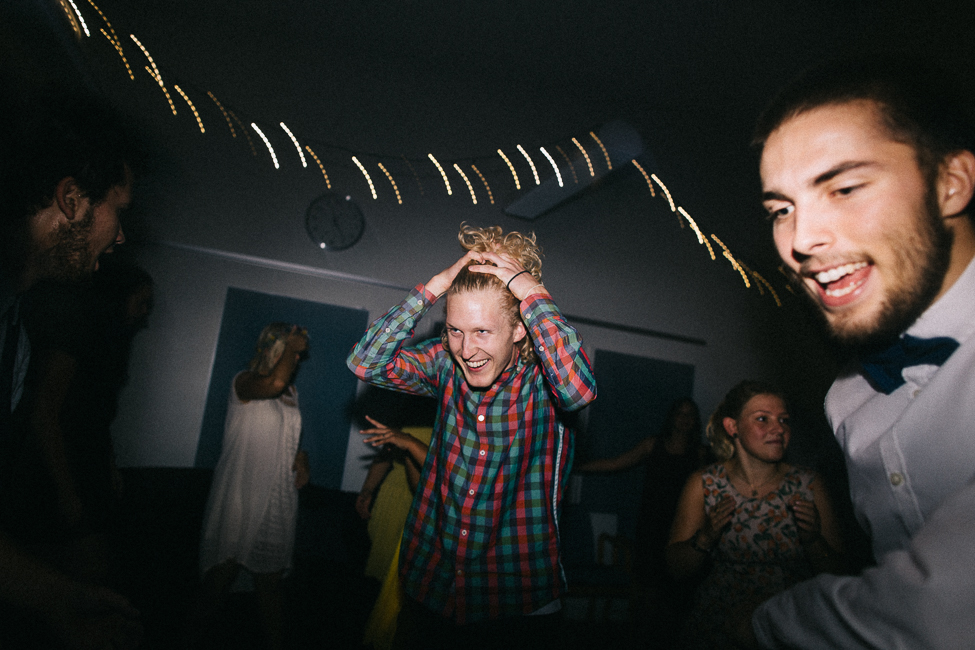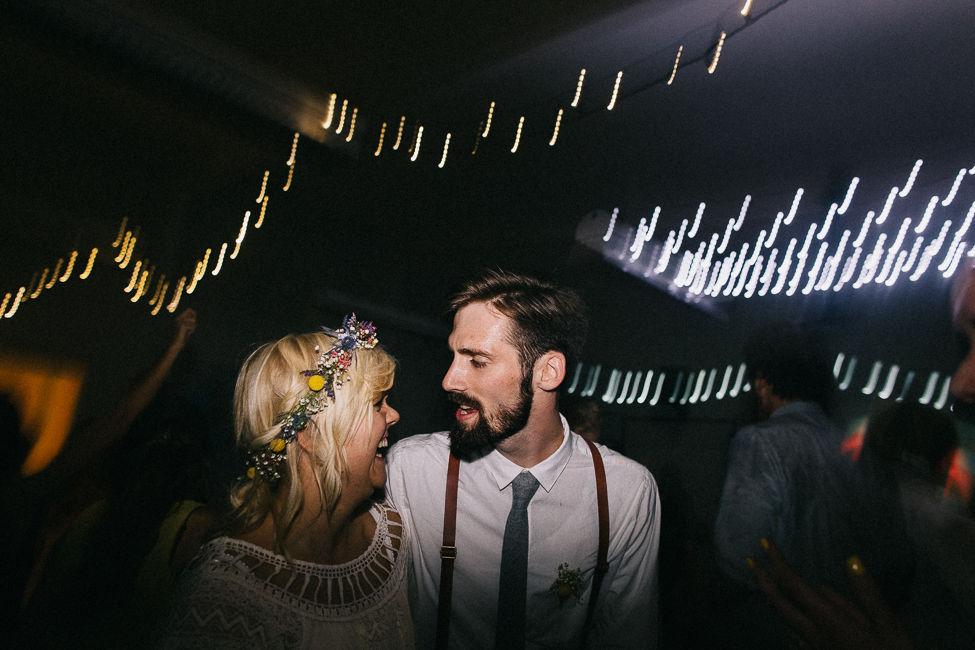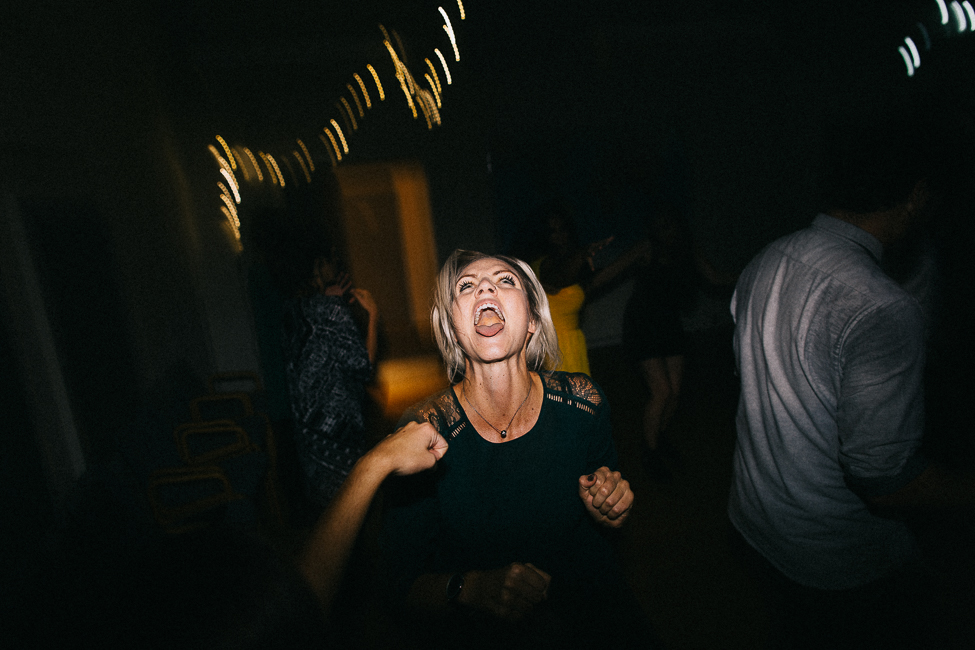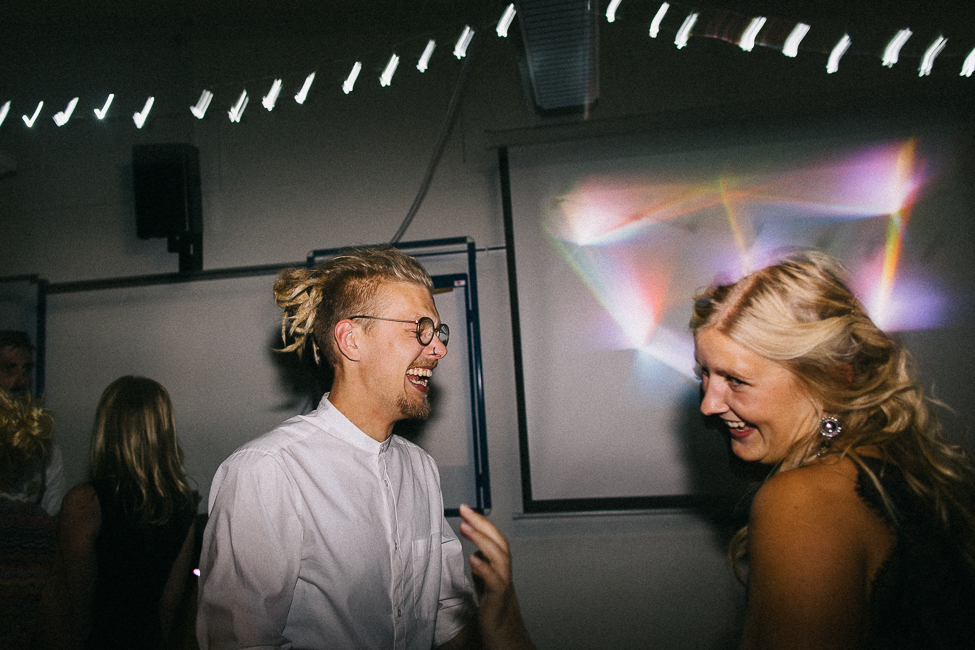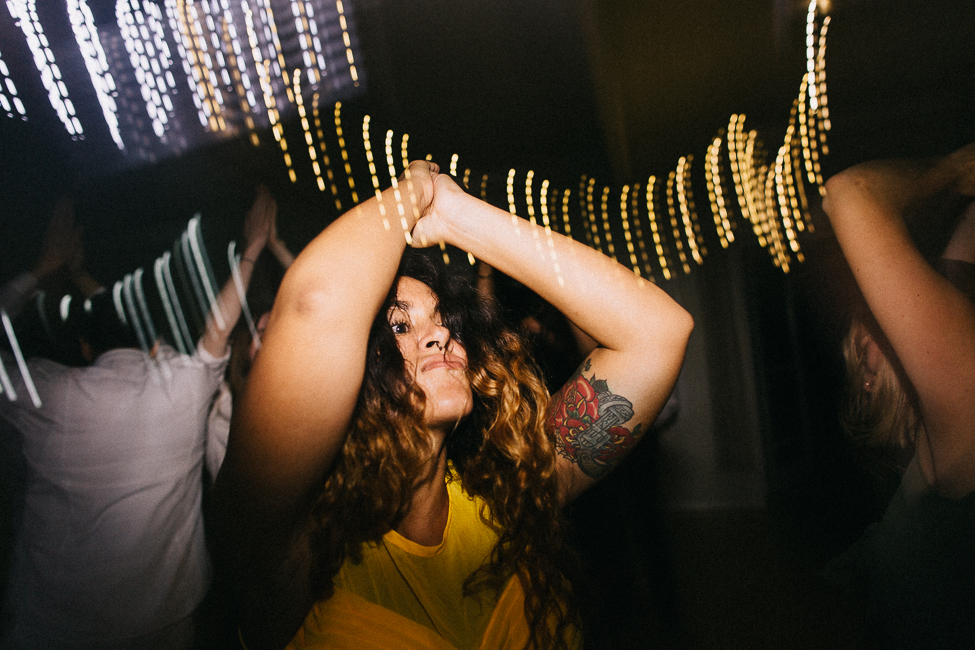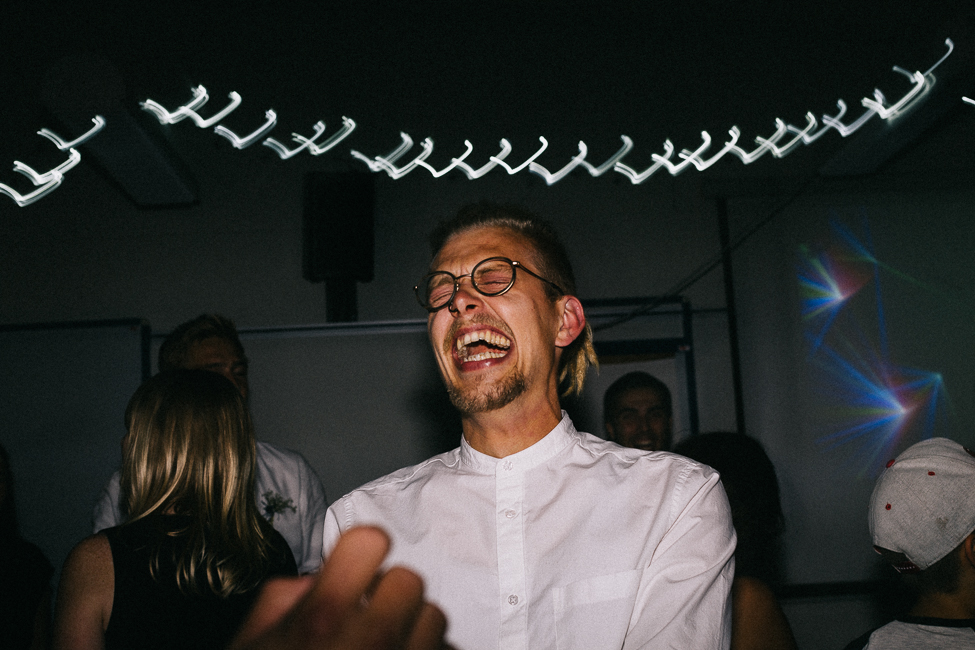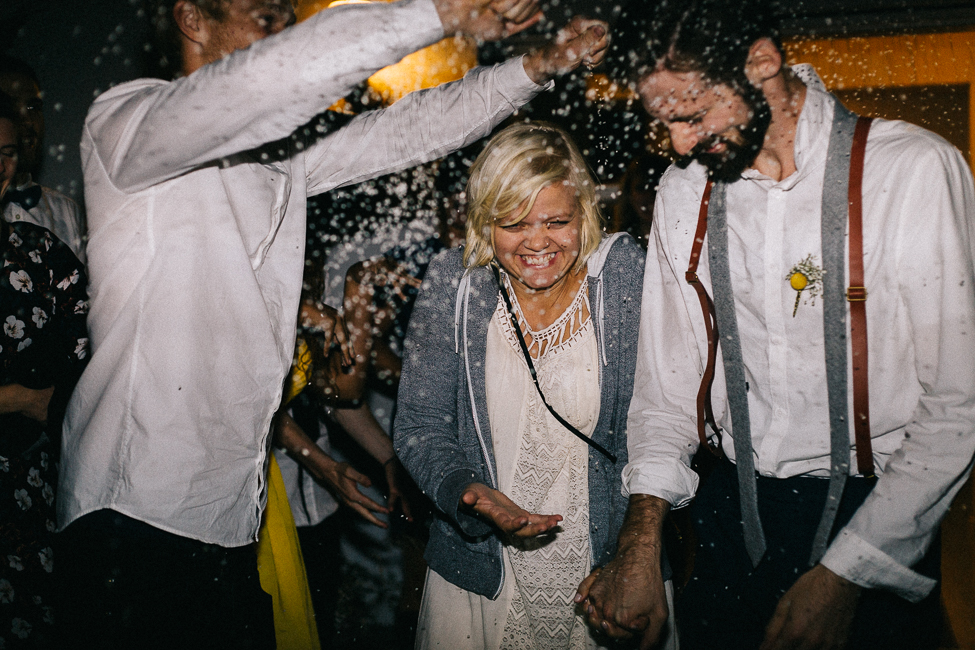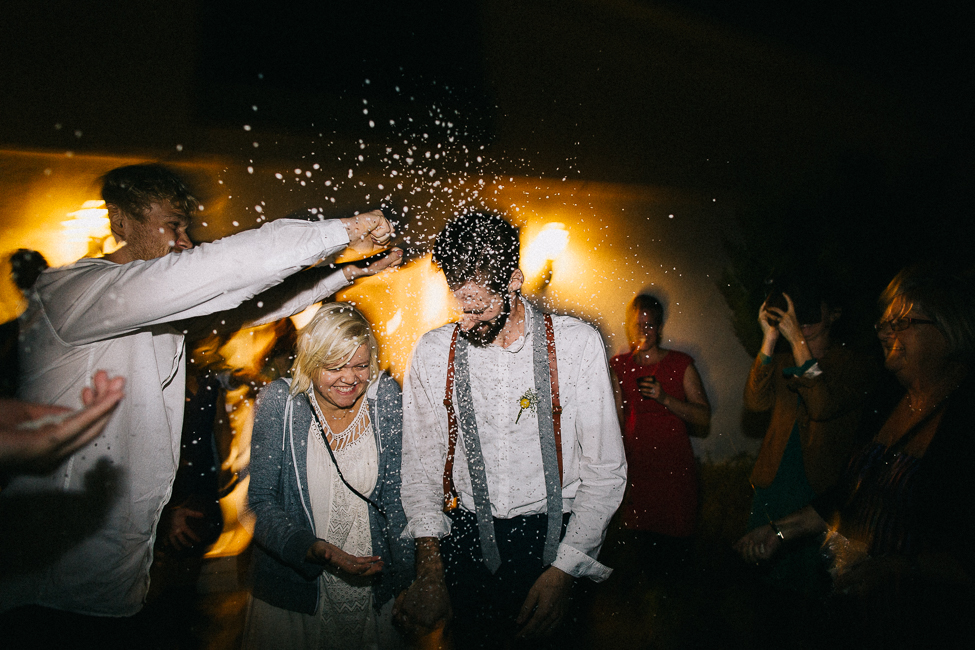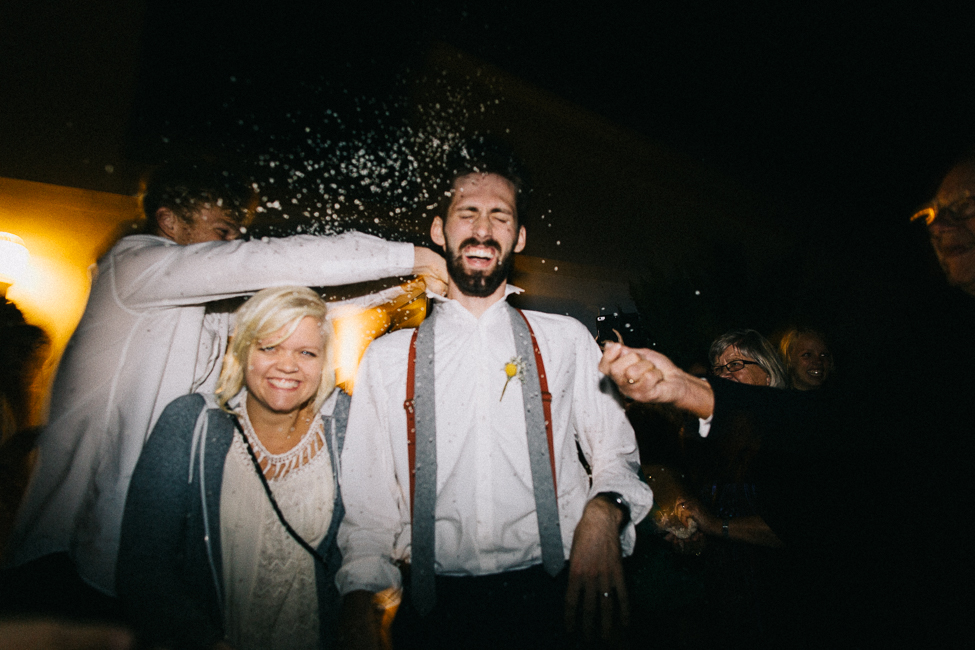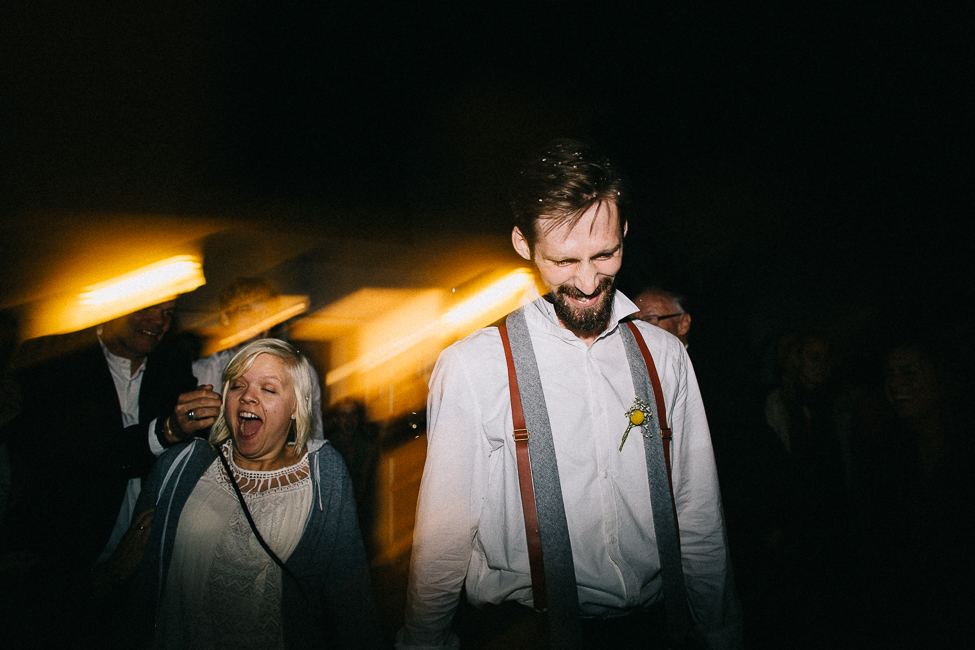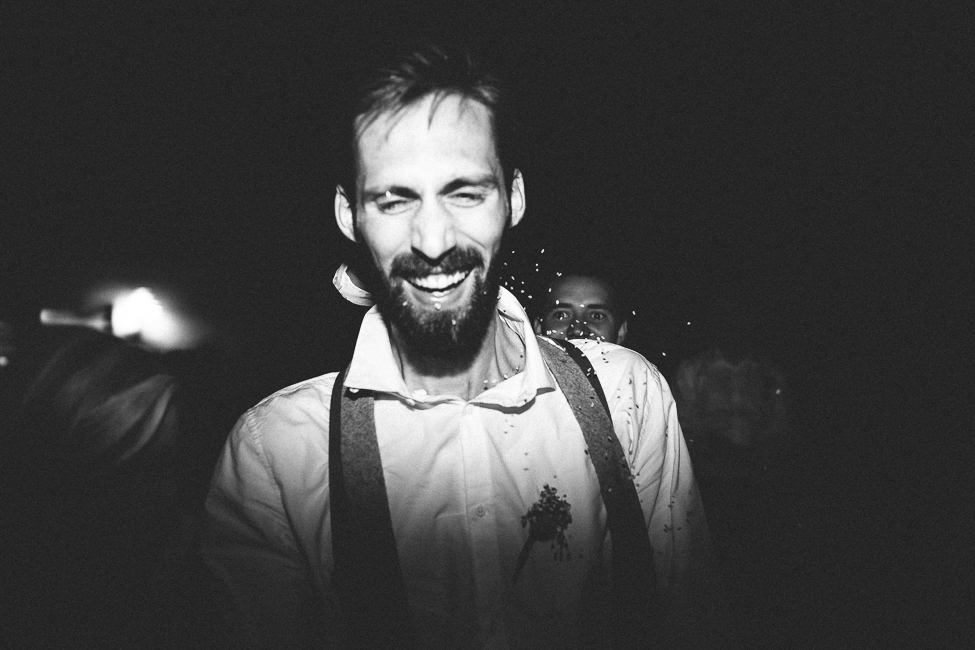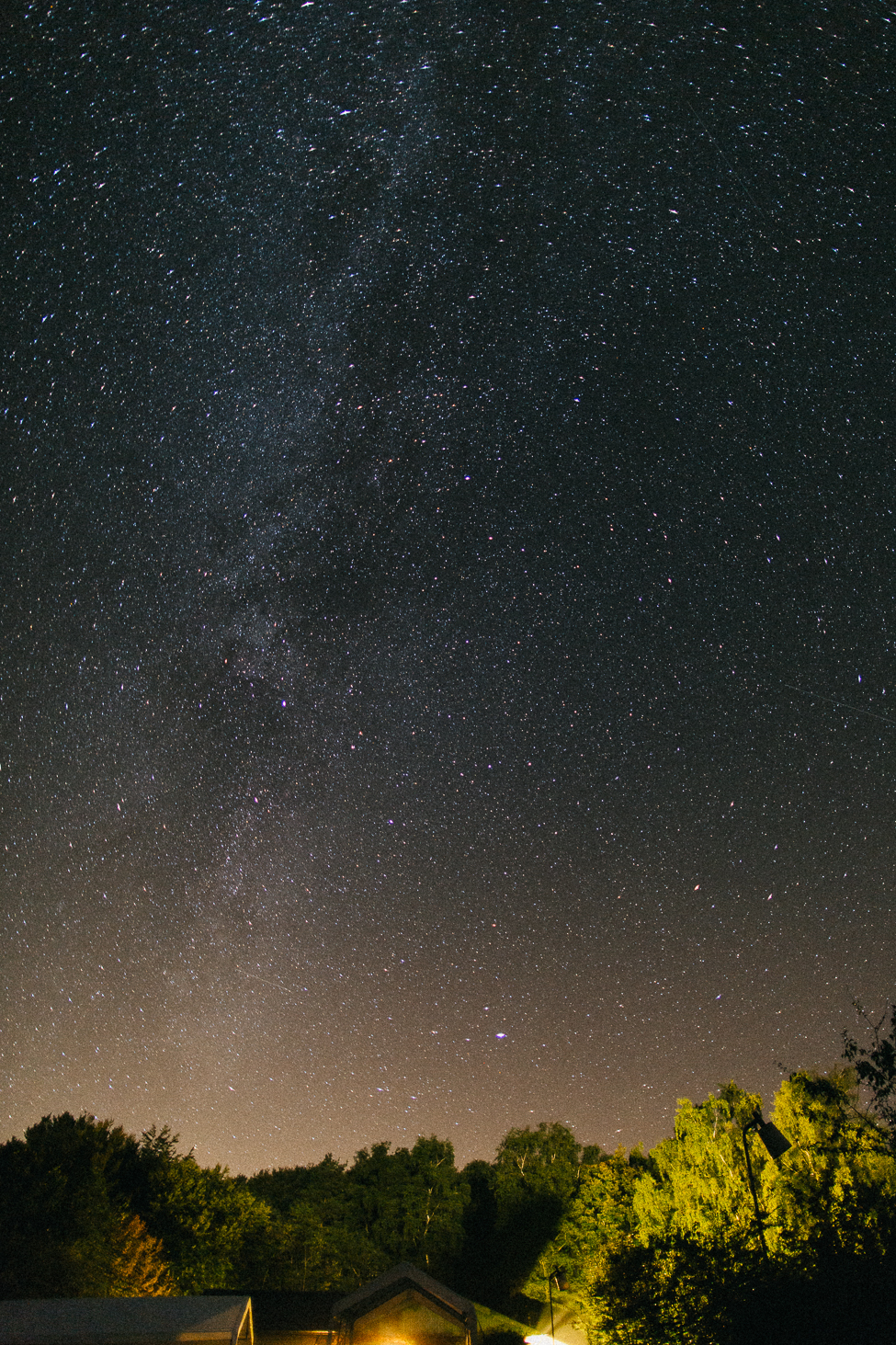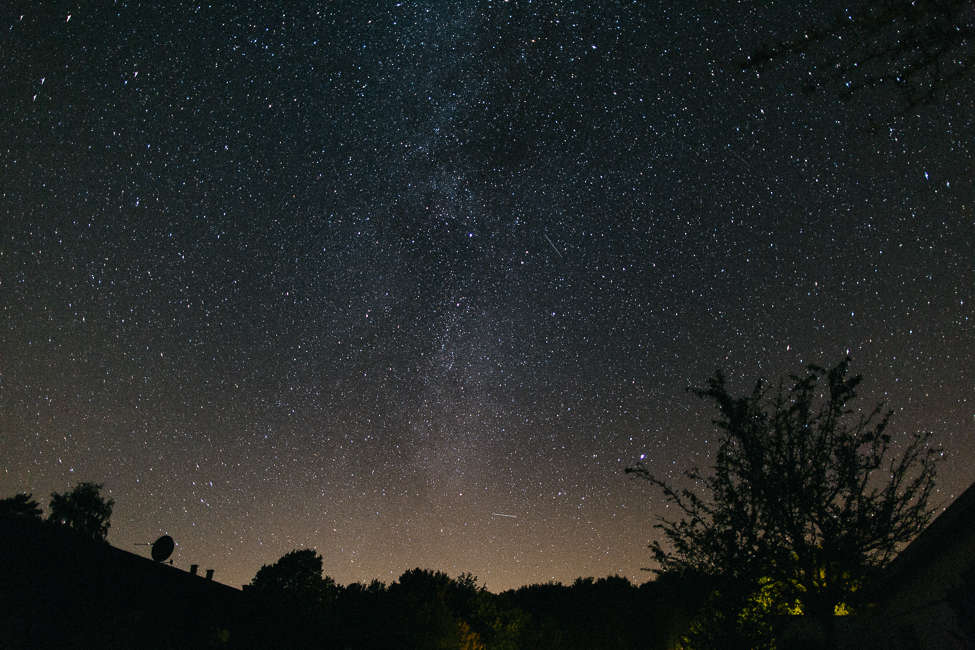 ---
---